11 Common Issues Found During Home Inspections
Selling your home means presenting it to a pool of military homebuyers in its best light. Yes, this includes bumping up the curb appeal and adding fresh, neutral paint, but it also means taking care of the health and safety of your future buyers. No, it's not just because you're a nice person; it's because the buyers' lenders won't approve the loan if the roof is caving in or the asbestos is a problem.
If you plan to sell your house, it's a wise investment to hire a home inspector to give you the heads up. They'll show you the big and small problems and point out the issues home buyers want to see fixed before their purchase. Preparing the property to meet VA loan and traditional lenders' requirements can save you time and money.
Differences Between a VA Loan Appraisal and Home Inspection
Before we get to the list of common home inspection issues, it's important to know there's a difference between a VA home loan appraisal and a home inspection. Although many people use the terms interchangeably, they are different.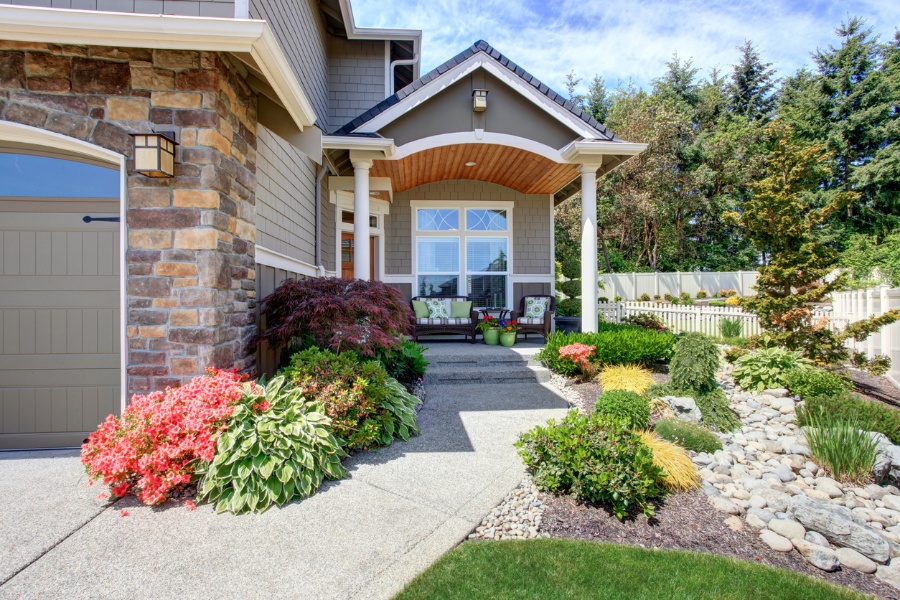 Photo from iStock.com/irina88w
VA Loan Appraisal
VA loan financing requires an appraisal. A VA appraisal's main point is to assess the property's fair market value and ensure the home is safe. The appraiser uses Minimum Property Requirements to ensure the home buyer is protected physically and financially. If they aren't met, the appraisal fails. However, sometimes, a military buyer can apply for a waiver.
Some common MPR violations:
Not enough habitable space (bedrooms, kitchen, bathroom)
Broken windows
Deficient heating and electrical systems
Damaged roof
Termite and pest control and destruction
See VA Pamphlet 26-7, Revised Chapter 12: Minimum Property Requirements, for detailed information about MPRs and waivers.
Home Inspection
The VA doesn't require a home inspection; however, it's in most military home buyers' interest to schedule a home inspection. Many VA loan home buyers add a passing inspection as a purchase contingency. A home inspection dives deeper into the property's overall condition and produces a much more detailed report. It usually takes several hours to complete and up to several days for the inspector to turn over the findings.
Read more about the benefits of an inspection in Why You Need a Home Inspection.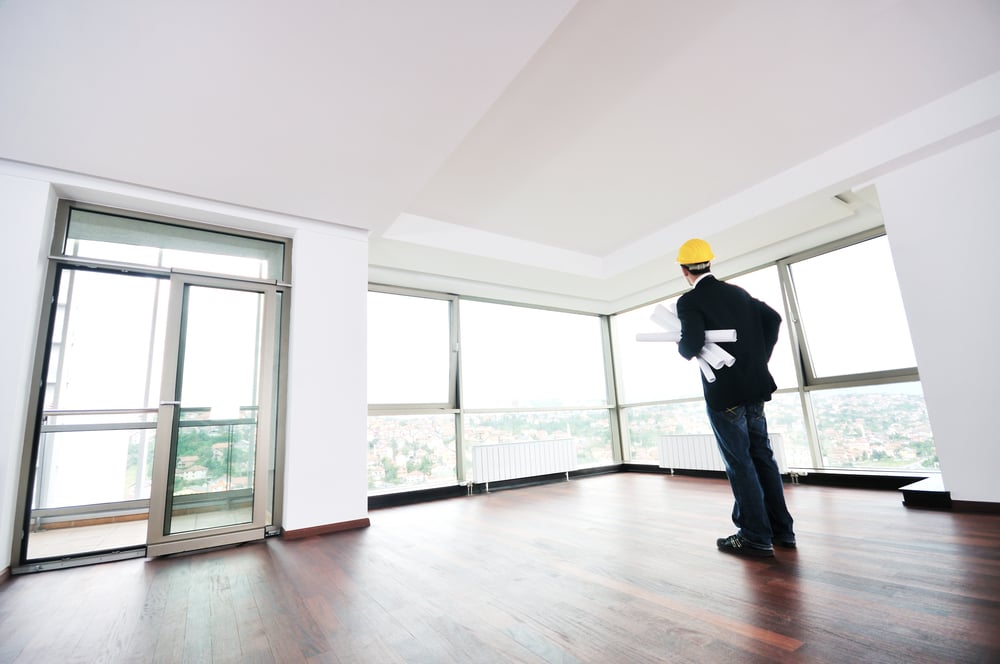 Photo from Shutterstock
11 Common Home Inspection Issues
Before your home inspection starts, know that every house is flawed, and inspectors will find issues. There's a normal but extensive range of possible violations, starting with small DIY repairs to larger projects that need professional attention. Just because the house doesn't meet some standards doesn't mean you can't repair them or sell it in the future.
1) Foundation
No seller or buyer wants to hear that the inspection revealed foundation issues because the fixes are usually expensive and time-consuming. But, to sell your home, it has to meet the conditions of the buyer's lender (meeting safety and value benchmarks), whether a VA loan or a traditional mortgage. You can get an idea of what foundation problems an appraiser or inspector will find by looking for:
Cracks in the exterior and interior walls
Uneven floors
Doors and windows that aren't "square" or don't function correctly
Cracked or leaning chimney
2) The Overall Structure
The foundation isn't the only part of the structure that needs attention. There might be issues like a sagging roof, cracks in the exterior or interior walls near windows and doors, or uneven floors that could signal structural issues. A structural engineer can diagnose and offer suggestions for repairing the problems.
3) Building Code Violations
Hopefully, your home's additions and projects received the permits and documentation required by your local government. If your existing home doesn't meet the city or county's building codes, it's susceptible to failing an inspection, especially if safety is a concern. Also, keep in mind if you've built in other locations and everything checked out against those codes, they might not match your current regulations as every locale is different.
4) Pests
The VA loan is known for mandating a termite inspection because the destruction can damage almost anything in the house structure, from the foundation to the rafters. But termites aren't the only pests that can hamper your inspection. Rodents and carpenter ants are also worthy destruction forces. You can visually inspect for infestation clues like droppings, chew marks or tunnels, noises in the walls, and nest or hive materials. Call in professionals if you find an extensive infestation or damage.
5) Roof
The roof is another area that often needs repairs before a home sale. It protects the main structure and requires regular maintenance to stay functional. The inspector mostly looks for the health of the shingles, surveying for damaged and missing pieces. They'll also look for water damage on the roof, the attic, and integrity issues like sagging.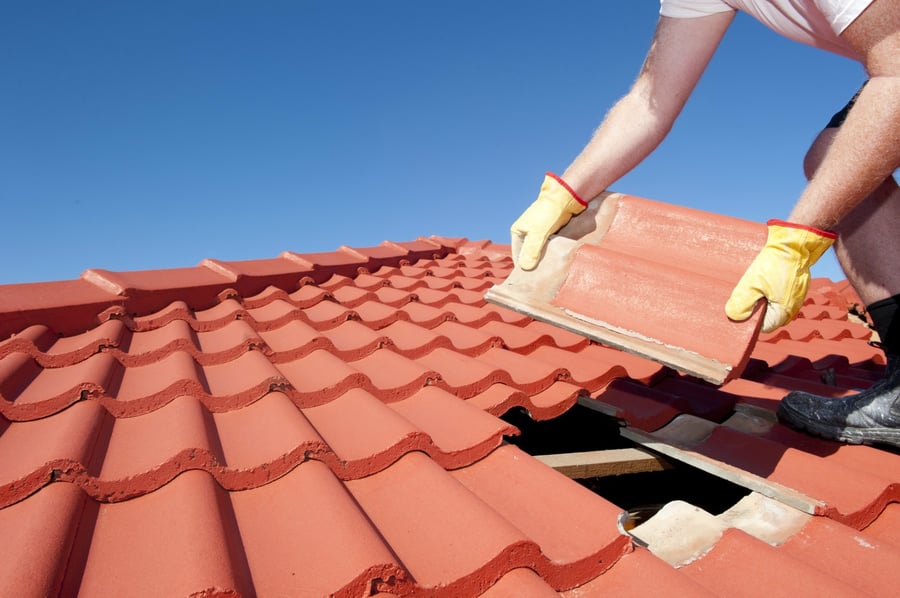 Photo from Shutterstock
6) Plumbing System
Water is the enemy of most structures, including your home. If there are problems with your plumbing system and pipes, you'll deal with not only the obvious water damage but possibly the hidden leaks and moisture that could lead to mold and rot. Take note of these telltale signs of plumbing problems:
Unexpected increase in your water bill
Low water pressure
Pipes with leaks
Water stains and mildew


7) Mold
Mold goes hand in hand with plumbing problems, so there's a good chance that if you find one, you'll find the other. Mold is a deal breaker for most home buyers, so finding the problem and taking care of the remediation early on is beneficial before the buyer's inspection. You'll probably need to bring in the pros if you see mold growth, a musty smell, or water collections.
8) Drainage Issues
If you've escaped plumbing problems and mold, you're not out of the woods yet. Poor drainage is problematic and potentially an inspection buster. Keep your eye out for:
Water, mold, mildew, or musty smell in the basement
Flooding and standing water in the yards
Broken and overflowing gutters


9) The Electrical System
Since a faulty electrical system could cause major damage from a house fire, its condition is essential to the inspection process. Professionals will check for small things like non-working switches to larger projects such as damaged and exposed wiring. They'll also look for overloaded breakers and an adequate electrical panel.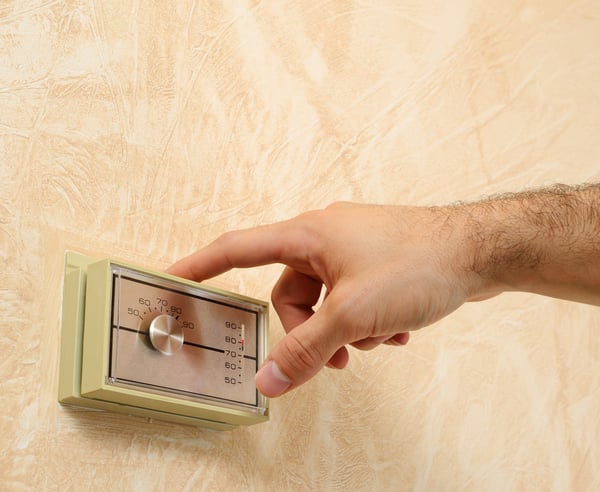 Photo from Shutterstock
10) HVAC System
HVAC stands for heating, ventilation, and air conditioning. If any of those systems pose a safety concern, it could disrupt your inspection process. The major problems include carbon monoxide and refrigerant leaks, a gas smell, broken or cracked ducts, loose electrical connections, and intense noises, like banging, coming from the main unit.
11) Toxic Products
You might think of lead paint and asbestos as the most common toxins found in homes, especially in older homes, but there are other toxic materials a home inspection can turn up. Excess radon and carbon monoxide are some examples. You can do DIY tests for radon and lead paint, but you need professionals to help with asbestos detection. It sounds scary, but not all asbestos needs removal, so contact professionals to help you decide.
Of course, as the home seller, you don't have to meet or fix all of the problems unearthed during an inspection or appraisal. There is room for negotiating points, especially during a robust sellers' market. But now that you know what to improve to meet your buyer's financing needs, you can work with your real estate agent to analyze your finances and determine how much to spend on repairs to market your home to the best buyers.
Get even more guidance for your home sale with our free guide below!