Do You Know About These Options for Using Your VA Loan?
Among military members, it's common knowledge that the VA loan benefit is a valuable resource. Funding for a home that doesn't require a down payment or private mortgage insurance relieves a lot of the financial burden for servicemembers--those who willingly choose a profession that offers intense personal satisfaction but is not known for extraordinary salaries.
But what military members and some civilians don't know is there are multiple ways to take advantage of the benefit beyond buying a single-family house. For example, did you know that you might be qualified to build a new home or take advantage of financing to improve green features in your existing home?
Cedric Johnson of 1st Preference Mortgage is a loan officer and renovation specialist with more than 20 years of experience working with VA Loans. He happily admits working with servicemembers and their loan benefit is one of his favorite parts of his job. He's offered his expertise here to discuss the lesser-known benefits of using the VA loan beyond the traditional single family home purchase.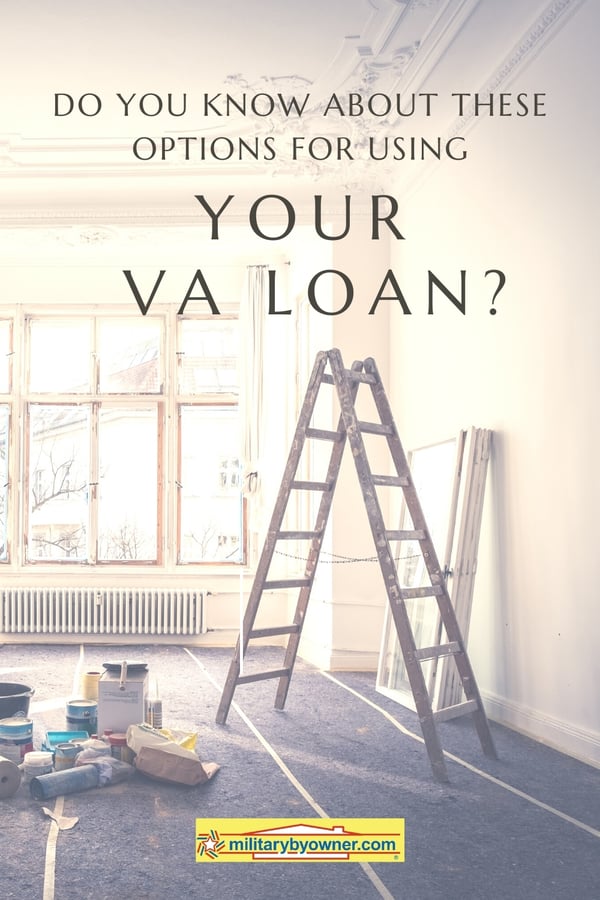 Certificate of Eligibility
Johnson is quick to mention the importance of your Certificate of Eligibility (COE) to access the VA loan. Your real estate professionals can help you retrieve your COE, or you can read more about the process and apply for your certificate at the U.S. Department of Veterans Affairs.
He also wants servicemembers to know that as of 2020, Purple Heart recipients do not pay a funding fee. This status is noted and secured on your COE and is in addition to previous funding fee exemptions for a service-connected disability and eligible surviving spouses.
First, let's start with a few general reminders about your VA loan benefits.
VA Loan Eligibility Beyond Active Duty and Veteran Status
VA loan benefits aren't restricted to only active duty or veteran borrowers. Many times, the following groups are unaware of their potential eligibility. Refer to the VA's eligibility requirements for specific details.
Selected Reserves or National Guard
The VA has issued these guidelines for members of the Selected Reserves and National Guard. Like active duty and veterans, Reserves and National Guard must obtain a COE.
If you served between August 2, 1990, and the present, you meet the minimum active duty service requirement if you served for at least 90 days of active duty service.
If you have served at any time and meet the minimum active duty service requirement (served six creditable years in the Selected Reserve or National Guard, AND one of the below), you are a qualified applicant:
Discharged honorably
Placed on the retired list
Transferred to the Standby Reserve or an element of the Ready Reserve other than the Selected Reserve after service characterized as honorable.
Continue to serve in the Selected Reserve.
Spouses of Veterans
Unmarried spouses are eligible if their veteran died in service or from a service-related disability.
If you

are a spouse of a servicemember

who is missing in action or a prisoner of war.
Unique Situations
U.S. citizens who served in the armed forces of a government allied with the United States in WW II may apply.
Merchant Seaman with WW II service are eligible.
Members of the following groups can also receive a VA loan:
Public Health Service Officers
Cadets at the United States Military, Air Force, or Coast Guard Academy, Midshipmen at the United States Naval Academy
Officers of National Oceanic & Atmospheric Administration
VA Loan Options That Are Available but Difficult to Secure
As you begin to research VA loans, you may come across options for their use that aren't well known or discussed. This is often because they are difficult to secure through a lender. A seasoned loan officer with years of experience is an important professional to have working with you during your home search.

1) Buy Land and Build a New Home
To buy land and build a new home, the two purchases go hand in hand. You cannot purchase land for future use, such as your retirement date; the build must begin immediately. Most lenders find this loan higher risk and could require a down payment to start.
There are many rules for securing a VA loan for this use, including these:
You must meet the VA's minimum property requirements, and the builders, plans, and building sites must undergo multiple inspections. Other guidelines:
The builders must provide at least a one-year home warranty.

Avoid flood and noise zones, hazardous waste sites, such as a landfill, and geographic hazards like areas prone to landslides or earthquakes.

A permanent foundation is required.

No more than four units. Each must have dedicated water, gas, electricity, and sewage. One of the units must be a primary residence for the borrower.
A popular solution for homebuyers who want to build is to work with a local lender for the initial financing and later refinance the loan into a VA Cash Out refinance loan.
Do You Know About These VA Loan Changes? There have been significant changes since 2018.
2) Purchase a Mobile or Manufactured House
A modular home is an approved purchase, but lenders consider these types of homes a depreciating property, which makes it difficult to find an approved lender willing to finance the purchase. There are additional rules for the purchase, including the fact that the manufactured home must have a permanent foundation.
3) VA Renovation Loan
VA renovation loans allow borrowers to purchase and then repair their property with one loan. Johnson advises his clients that the rehab and renovation loan is incredibly challenging and readily prepares them to consider other financing options.
To apply, basic VA loan requirements are necessary, but there are others.
After the home is repaired, it must be your primary residence.
Aesthetics are not enough to use the renovation loan. Livability and safety are the primary uses.
Significant structural work such as adding a new room or detached garage is prohibited.
The contractors hired to make the repairs need a valid VA Builder identification number.
Construction must be finished within 120 days of closing.
After completion, a VA appraisal occurs.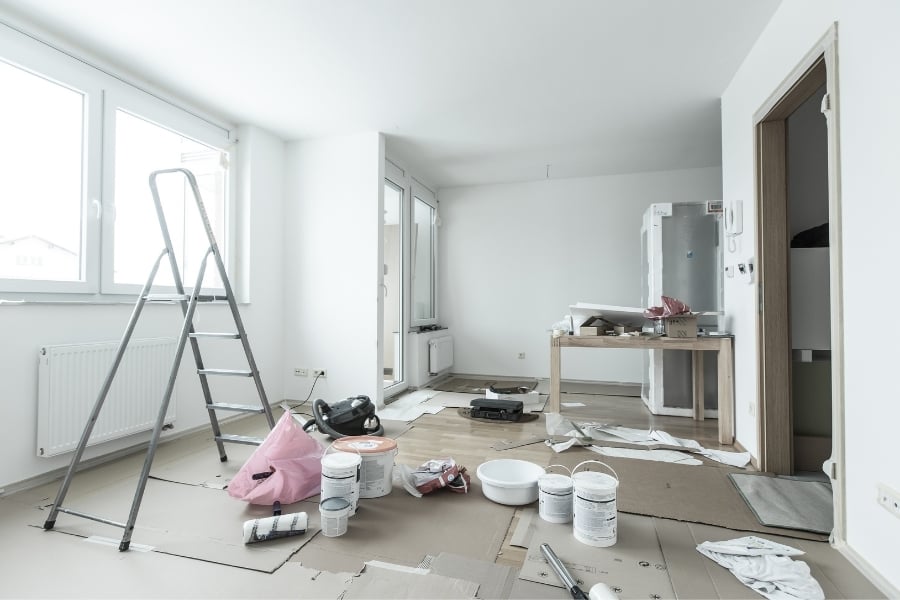 If you're curious about what updates are approved, you may:
Repair or add new windows, doors, siding, roof, and gutters.

Install new HVAC systems, water heaters, and accessibility updates.
Repair or replace electrical or plumbing systems.
Improve insulation, weatherize and overall improve energy efficiency.
Treat mold and lead paint.
If green improvements are an essential feature in your future home, you might consider a VA Energy Efficient Mortgage. The EEM is secured with a VA purchase loan for an existing home or a refinance loan secured by the house to add energy efficiency improvements.
Improvements such as solar water heaters, house weatherization, programmable thermostats, and storm windows are standard upgrades, but insulation, new water heater, heat pumps, and vapor warriors are other possibilities.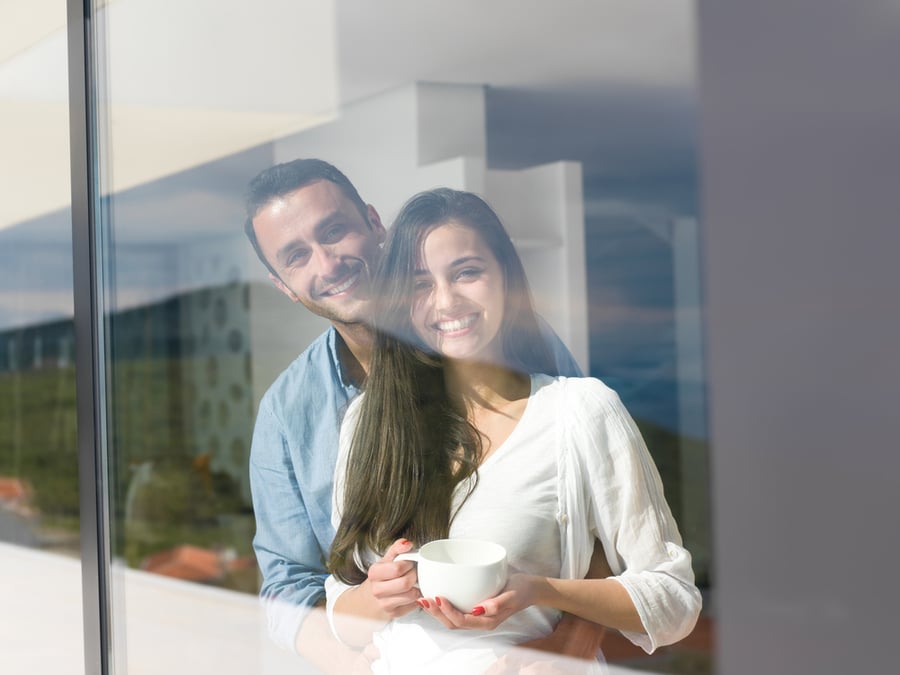 A VA loan is undoubtedly the first consideration for military home buyers for many good reasons. Understanding the full accessibility of the loan, such as for non-traditional applicants or the possibility of building a new home, widens the homeownership opportunities!