11 Military Family-Friendly Outings Near Joint Base Lewis-McChord
Looking past the logistics like finding a new home, getting the kids settled into a new school, and finding friends nearby, one of the most important things about a PCS move to any location is learning what there is to do in the area. Do you agree? Researching the attractions, the local hot spots, and popular outings not only creates a list of things for us to do when we arrive, but it tells us a bit more about the culture of our next duty station.
Take Joint Base Lewis-McChord, for example. This Pacific Northwest military installation invites you outdoors. And with views this spectacular, you won't object. But they have their fair share of indoor attractions, too. So if you have orders in hand to JBLM, your military family has a lot to be excited for!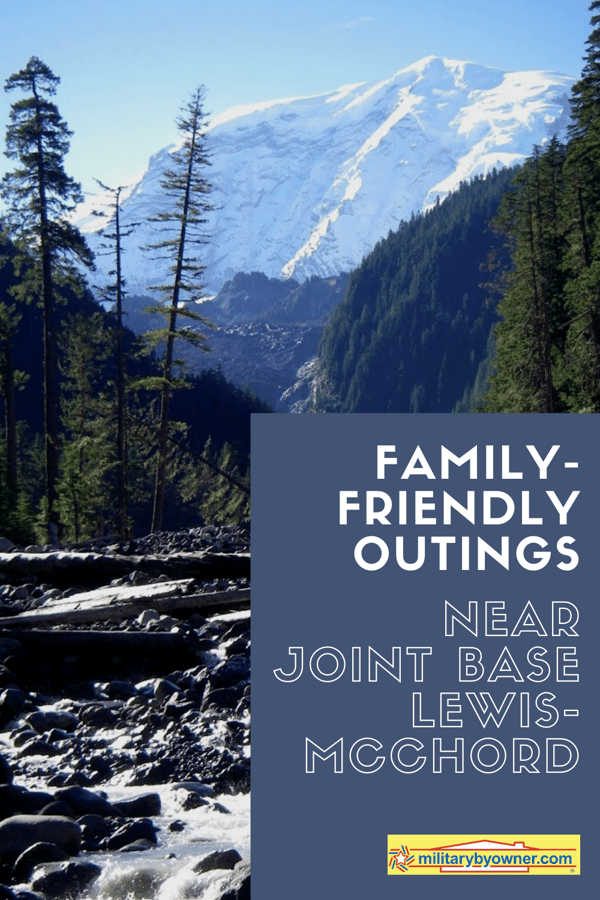 11 Military Family-Friendly Outing Near Joint Base Lewis-McChord
1. Point Defiance Zoo & Aquarium

Photo by Point Defiance Zoo & Aquarium Facebook Page
With nine exhibits displaying all your favorite animals, a kids' zone, and, wait for it, an opportunity to dive among the sharks, the Point Defiance Zoo & Aquarium is sure to be a family outing wroth repeating during your time at JBLM. The Asian Forest Sanctuary alone is five acres of incredible wildlife, waterfalls, and bamboo forests!
2. Museum of Glass
Under normal circumstances, we'd say that kids and glass don't mix. But the Museum of Glass is anything but ordinary. Grab a cup of coffee from the cafe, then take a walk under the Chihuly Bridge of Glass. Maybe walk through a few times because this piece of art is beautifully intricate!
3. Point Defiance Park
In addition to hosting major attractions like the Point Defiance Zoo & Aquarium and the Fort Nisqually Living History Museum, Point Defiance Park is miles of nature. Full of trails, lake access, and boat rentals, it's the outdoor enthusiasts' dream. Imagine spending the day letting your kids lead the way down Spine Trail or throw rocks in the water at Owen Beach.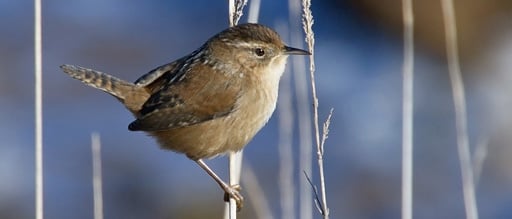 Image via National Wildlife Refuge
4. Billy Frank Jr. Nisqually National Wildlife Refuge
Where the Nisqually River meets the Puget Sound is a biologically rich stretch of land, the Nisqually National Wildlife Refuge. It's where migratory birds find a haven to rest and refuel. Take to the nature trails! If you look close enough, you'll see a few of the 200 bird species that call this area home, otters, mink, beavers, deer, a Pacific Tree Frog, lots of fish, and more!
5. Fort Nisqually Living History Museum
Is there anything better than watching history come to life with a living history museum? It's a sure way to engage the kids in a subject they might find less interesting on paper. With workshops like Victorian cooking, moccasin sewing, cider making, leather tanning, and more, the whole family will walk away with a few new life skills.
6. Washington State History Museum
Get to know your new home with a trip to the Washington State History Museum. Full of artifacts and exhibitions displaying the local history for all to see, this is an excellent way to understand the migration and immigration of individuals who've come to call Washington home.
Carbon River image via Visit Rainier
7. Carbon River
Don't miss the Carbon River, a unique glacier-fed river at Mt. Rainier. With a low elevation, you'll find this area snow-free all year (unlike the rest of the park). For families with little kids, visit the Rainforest Loop Trail! Though it's just over a quarter mile, this interpretive trail packs a punch. Winding through this complex rainforest, you'll get to see the Sitka spruce—a tree common along the Olympic Coast and rare in the Cascades.
8. America's Car Museum
You don't have to be into cars to make a trip to America's Car Museum worth it. Showcasing the classics, master collectors, the NASCAR story, and Cadillacs, this is where you come to marvel at the progression of automobiles in the U.S. and how it's been influenced along the way.
9. Children's Museum of Tacoma
Let your kids' imaginations run wild at the Children's Museum of Tacoma. With playscapes like creating a play woods, water area, voyager ship, and more, this is sure to be a favorite among your young children. And for days you want to stay a little closer to home, check out the JBLM Children's Museum after it opens in 2021.

Sprinker Recreation Center via Pierce County
10. Sprinker Recreation Center
While you'll no doubt enjoy the exciting playground and pickleball courts, the real star of Sprinker Recreation Center is the ice-skating rink. While public skating is a popular draw for families, there are more organized programs like figure skating, hockey, ice bumper cars, and broomball that make for an especially fun outing for the whole family.
11. Wildwood Park
It's the ultimate park--80 acres of pure Washington landscape (55 acres of which are breathtaking untouched forest). With a playground, exercise trails, a historic water reservoir, and more, Wildwood Park, simply put, is nature's playground.
While these are a few favorites that your family will undoubtedly enjoy visiting from time to time, this area is overflowing with outdoor adventures and weekend destinations that will keep you busy while you call JBLM home.