4 Common Questions About VA Home Loan Assumption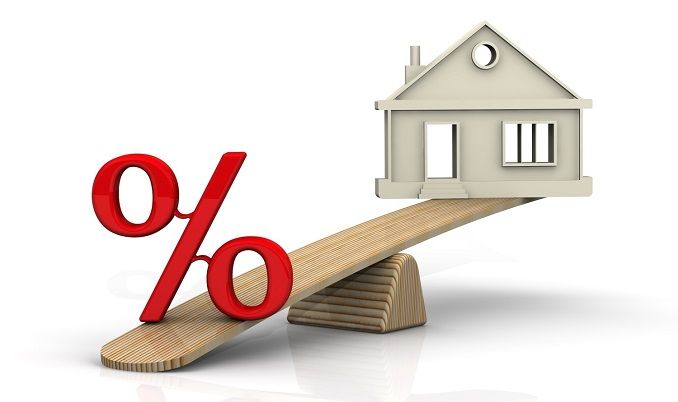 Somewhere during that whirlwind of the 90-minute to two-hour closing on the home you purchased, the title company representative reviewed all sorts of important details--your interest rate, your monthly mortgage payment, and when your first payment would come due.
Somewhere in midst of that lengthy signing session, she also shared that your VA Home Loan is assumable. By that point, your eyes probably just glazed over at that information.
Assumable mortgage.
What does that even mean? Good question!
A loan assumption means that you can step in and start paying the mortgage of the previous homeowner without having to create a brand new mortgage. There are a few items of red tape, of course, but that's the basic idea. Once you understand that, you probably have a few more questions, like the following:
1) Who can assume the mortgage?
Anyone who qualifies for the payment amount. That means that even if someone knows they can handle the mortgage payment in their budget, the lender still has to give the okay.
The individual assuming the loan does not have to be a veteran. However, if the loan assumer is not a veteran, then the seller loses his VA loan benefit because the benefit stays with the property and mortgage until it is paid off.
2) Why would someone want to assume a mortgage?
Someone seeking a lower interest rate would want to assume a mortgage. With historically low interest rates right now, it doesn't make much sense to assume a mortgage. When rates hike (and they will!), any VA-bought homes will have some pretty attractive financing packages with interest rates in the 3% range.
Someone who wants to save on closing costs might want to assume your mortgage. You won't have to pay the bank's origination fee (usually about 1% of the loan) or an appraisal (usually several hundred dollars), but we recommend getting an appraisal anyway.
Someone who wants to save on the VA funding fee might want to assume your mortgage. If a veteran purchases your home and is a first-time VA loan user, then he has an average of a 2.15% VA funding fee to pay. If he is a second-time VA loan user, then his VA funding fee is even higher. For an assumed VA loan, though, the VA funding fee is only 0.5%, representing a significant savings!
Someone in a divorce situation may want to assume a loan. For instance, the wife may take over the loan and keep the remaining equity in the property.
3) This sounds great! What's the catch?
Well, the biggest catch is tied up into the equity in the property--literally. If you're assuming a loan from a parent or grandparent who wants to "gift" you the equity and allow you to simply assume the remainder of the mortgage, then consider yourself lucky. For most everyone else, the equity must go to the seller.
Casey Fleming, author of The Loan Guide: How to Get the Best Possible Mortgage (Available on Amazon here) shared with me the most obvious challenge to a VA loan assumption. Fleming explained that, "The buyer has to come up with a large down payment to make up the difference between the asking price and the loan balance." This would require either a hefty cash payment or a second mortgage to cover the balance. For instance, if you were to purchase a home for $200,000, but the mortgage balance was only $120,000, you would need to come up with $80,000 at closing to pay off the seller (unless, again, Grandma is giving you a pretty sweet gift).
The equity difference isn't the only problem, though, Fleming shared. "A less obvious problem," she explained, "is that if current interest rates are about the same, a new VA loan at the same principal balance would carry a much lower payment than the existing loan…the new loan would typically be a 30-year loan, and the old one has fewer years to run. If the difference in remaining term is small, the payment difference would not be much, but if it is large (5 years or more), the difference can be quite a shock."
4) What about me, the homeowner? Why do I care?
We've discussed a lot about VA loan assumption from the buyer's perspective, but as the homeowner, what does this mean to you? Well, given current interest rates, it doesn't mean a lot for your current situation. If you are purchasing a home with a low interest rate right now, though, you're in a strong position to sell your home should interest rates rise.
When interest rates rise, the number of shoppers looking for homes tends to drop because homeownership becomes less affordable. You'll need to do more to your home to make sure it's ready for a VA home loan buyer.
However, if you have an assumable loan--VA or FHA, and typically not any conventional loan product--then you can offer your attractive financing package as a selling point in marketing your home to prospective buyers. So, for that $200,000 home with a remaining mortgage balance of $150,000 at 3%, a prospective buyer could assume your loan with very low closing costs and could then obtain a second mortgage at the higher interest rate (pre-recession was 6%, remember?) to cover the rest of the balance.
Maybe the benefit to you is knowing that when you head off to your retirement village, your kiddos can assume that mortgage and have a little equity to boot!
What about you? Have you either assumed or sold a VA loan as an assumed loan? How did it work out for you? Any tips to share with your fellow military families?
For more information about VA Home Loans, click below.