Home Financing Options for Military and Veteran Home Buyers
Welcome to home buying, where home financing options are not one-size-fits-all. While the topic feels mundane, your current finances, financial history, and housing market fluctuations make revisiting this discussion crucial with each home purchase.
Taking the time to learn the lingo, figuring out your wants and needs, and exploring the home financing options available before settling on a home loan can help ensure you get the most out of your investment. Just follow these three simple steps and you'll be on your way.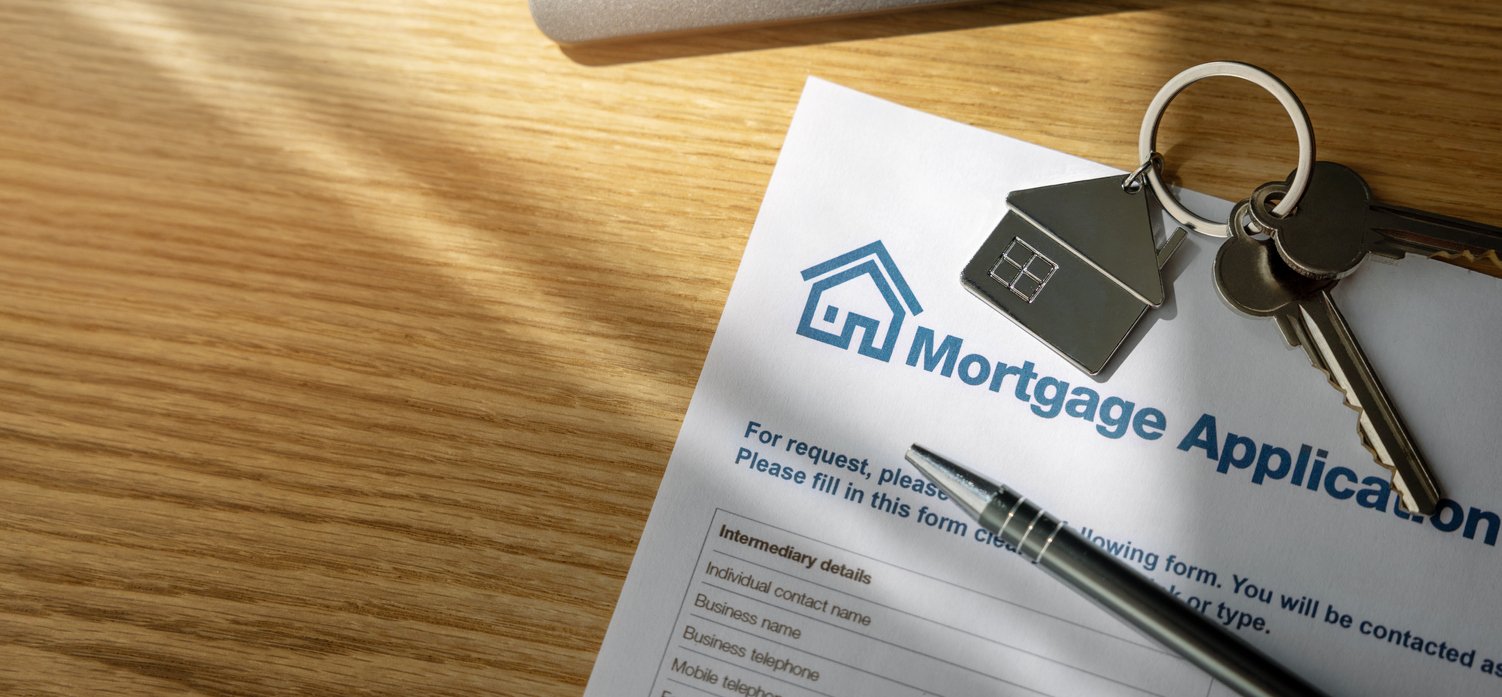 Photo from iStock.com/ronstick
1. Get familiar with common home financing terms.
Before we dive into how to choose a loan and home financing options, it's important to clarify the terminology.
Mortgage: debt secured by the collateral of specified real estate property that the borrower is obliged to pay back with a predetermined set of payments.
Mortgage interest: the interest charged on a loan used to purchase a residence. Mortgage interest is charged for both primary and secondary loans, home equity loans, lines of credit, and as long as the residence is used to secure the loan. Mortgage interest is deductible on taxes.
Mortgage insurance: an insurance policy that protects a mortgage lender or titleholder in the event that the borrower defaults on payments, dies, or is otherwise unable to meet the contractual obligations of the mortgage.
Private Mortgage Insurance: Private Mortgage Insurance (PMI) is a special type of insurance policy, provided by private insurers, to protect a lender against loss if a borrower defaults. Most lenders require PMI when a home buyer makes a down payment of less than 20% of the home's purchase price – or, in mortgage-speak, the mortgage's loan-to-value (LTV) ratio is in excess of 80% (the higher the LTV ratio, the higher the risk profile of the mortgage).
ARM: a type of mortgage in which the interest rate applied to the outstanding balance varies throughout the life of the loan. Normally, the initial interest rate is fixed for a period of time, after which it resets periodically, often every year or even monthly. The interest rate resets based on a benchmark or index plus an additional spread, called an ARM margin.
ARM margin: a fixed percentage rate that is added to an indexed rate to determine the fully indexed interest rate of an adjustable rate mortgage (ARM). Adjustable rate mortgages are one of the most common variable-rate credit products offered in the primary lending market.
Fixed-rate mortgage: a mortgage loan that has a fixed interest rate for the entire term of the loan. Generally, lenders can offer either fixed, variable, or adjustable rate mortgage loans with fixed-rate monthly installment loans being one of the most popular mortgage product offerings.
APR: the annual rate charged for borrowing or earned through an investment, expressed as a percentage that represents the actual yearly cost of funds over the term of a loan.
Home equity: the value of the homeowner's interest in their home. In other words, it is the real property's current market value less any liens that are attached to that property. This value fluctuates over time as payments are made on the mortgage and market forces play on the current value of that property.
Learn what documents you'll need to apply for home financing.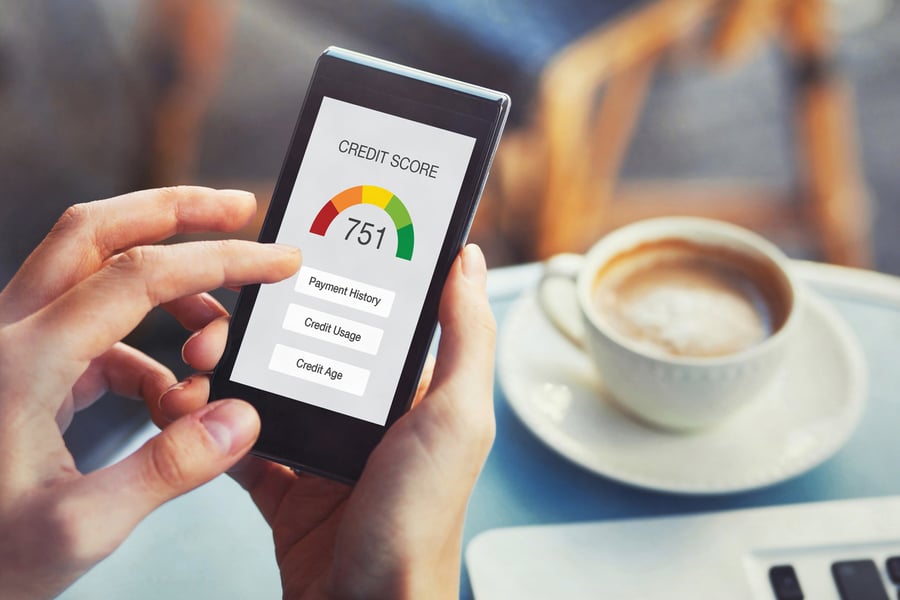 Photo from iStock.com/anyaberkut
2. Define your home financing needs.
Before you look at specific home financing options, you need to know how to choose a loan that's right for you by getting familiar with your borrowing power and determining your financial needs.
Your Credit Score
As you start thinking about buying a home, make sure that your credit is in order so you can open the door to better financing options. However, there are financing options available if your credit score isn't shining its brightest. More on that below.
Budget
Now, think about what you can afford when it comes to a house. If you're active duty military, review your BAH and decide how much of that you're willing to put toward a mortgage. If you plan to rent the property when you leave, make sure that you can afford to list it at a competitive price for potential tenants.
Down Payment
If you're looking for homes within a specific financial bracket, decide how much you're willing and able to put into a down payment. Then ask yourself how long you want to make payments on the house. Do you want a fixed-rate mortgage or an ARM? If you're not sure, read Pros & Cons of an Adjustable-Rate Mortgage.
Once you have an idea of the terms you'd like in your mortgage, you can start looking at home loan options and find the one that best suits your financial needs right now.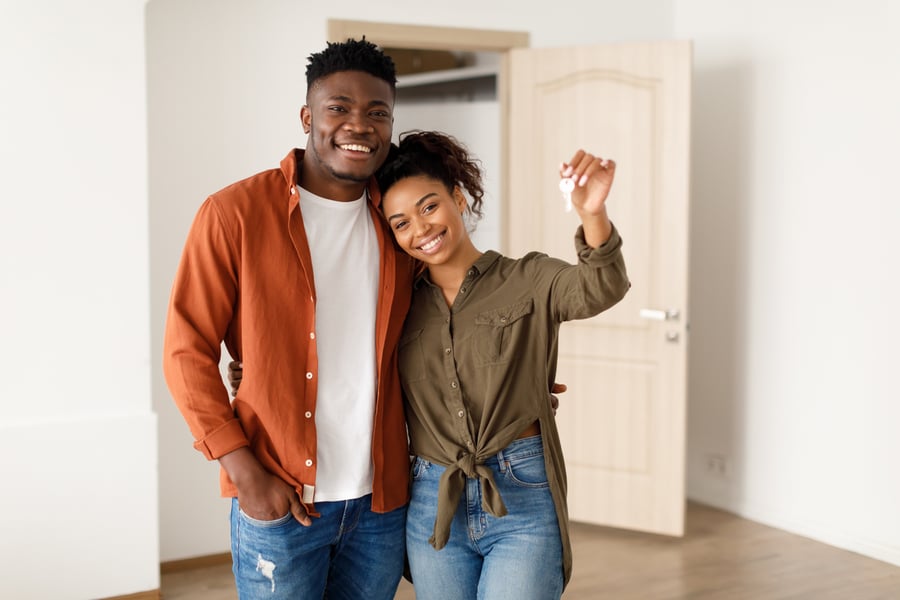 Photo from iStock.com/Prostock-Studio
3. Explore your financing options.
Once you know what you're looking for, explore the VA Home Loan as well as other home financing options to determine what works best for you.
The VA Home Loan
The VA Home Loan is known for its competitive interest rates and the no down payment option for veteran and military home buyers, and some family members.
Eligibility for a VA Loan:
Active Duty members with a statement of service.

Veterans with the Certificate of Release or Discharge from Active Duty Form DD214.

Spouses of military members who've died on Active Duty or as a result of a service-connected disability.
Pros:
Offers 100% financing.

Since the loan is backed by the Department of Veterans Affairs, you won't need to pay PMI fees.

Lower interest rates.
Cons:
Since it's a government-backed loan without the requirement of private mortgage insurance, there are often lower limits on the loan amount. This wouldn't be a good home financing option for you if you're looking for a home priced outside the VA loan financial cap.
USDA Loan
A USDA loan is a great option if you're looking to buy a home or land in a rural area. The loan is designed to help home buyers in a lower financial bracket.
Eligibility:
You must fall within a set financial bracket.

Must have the ability to repay debt.

The property must be within a predefined eligibility zone.
The amount that a qualifying applicant is approved to borrow is dependent on ability to repay the loan and determined on a case by case basis.
Pros:
No down payment options.

Gift funds available to cover closing costs.

The loan interest rate is based on current market rates at loan approval or loan closing, whichever is lower.

The interest rate,

for Single Family Housing Direct home loan, can be as low as 4% for low- and very low-income borrowers.

Home buyers have up to 33 years to pay back the loan or 38 years, for qualifying applicants.

The amount that a qualifying applicant is approved to borrow is dependent on their ability to repay the loan and determined on a case-by-case basis.

No pre-payment penalty.
Cons:
You're limited to buying a home in a USDA predefined zone.

Income limits on eligibility.



Head to the United States Department of Agriculture to see if you're eligible for a USDA loan.
FHA Loan
The Federal Housing Association is part of HUD and helps qualifying home buyers get a great deal when it comes to buying a home, especially if you're a first-time home buyer.
Eligibility: Must have a credit score of at least 580.
Pros:
You can include the cost of energy-efficient updates under an FHA Energy-Efficient Mortgage.

Eligible first-time home buyers

can make a down-payment as low as 3.5% of the purchase price.

Gifted funds can help cover closing costs.

Offers financing options for mobile homes and factory produced housing.

Low down payments.

Relaxed credit requirements.

No early payment fees.
Cons:
Doesn't offer 100% financing.

Since

FHA loans

are considered higher risk, mortgage lenders want an upfront and monthly premium on any portion of the mortgage that exceeds 80% of the home's value. So, if you don't put more than 10% down initially, you'll likely pay mortgage insurance for the entire length of your 30-year note.

This loan is often less flexible than conventional home loans.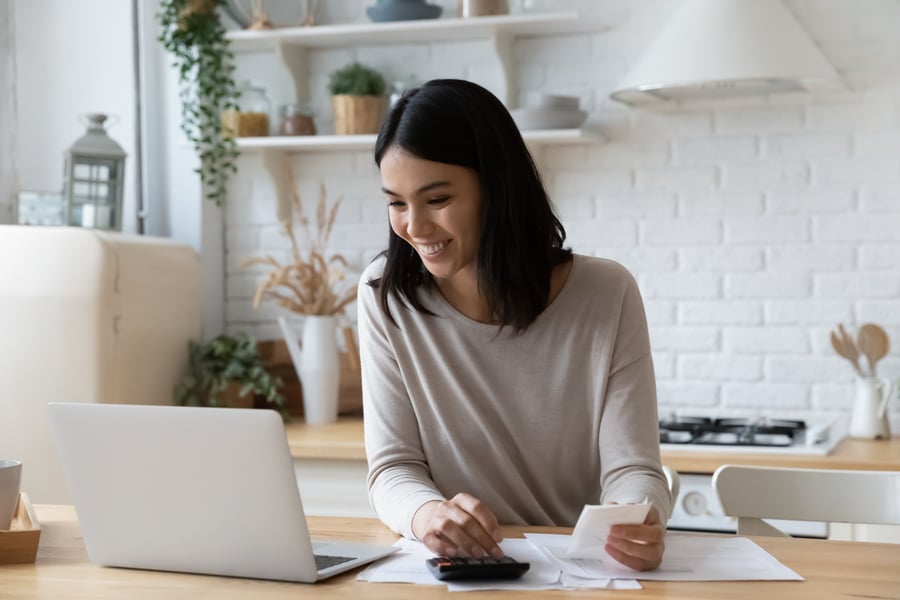 Photo from iStock.com/fizkes
Conventional Home Loans
Conventional home loans aren't backed by the government, so they most often require a higher down payment accompanied by private mortgage insurance. A conventional loan is a great option if you don't meet the eligibility requirements for other loans and you have great credit.
Eligibility: Must have good credit.
Pros:
With a higher down payment required upfront, the home builds equity quicker.

More freedom to negotiate terms and conditions than a government-backed loan.

Fewer restrictions on property

and eligibility requirements.

Typically offered in 15- or 30-year notes and have lower interest rates.

If you can afford to put 20% down, you can avoid PMI altogether.
Cons:
Higher down payment requirement, which can make it difficult to get a conventional home loan.

You need good credit to qualify.

Lower credit means more risk for the lender and higher interest rates for you.
A conventional loan benefits you the most when you can pay off the loan within the shorter time frame and spend less money on interest.
As you move forward into buying a home, use these steps to guide you in the right direction. Then, talk to a professional military-friendly lender who can help you figure out the best home financing option for you and your family.
Some popular military-friendly lenders:
Looking for more home buying tips? Download our free resource below, What to Know About Your Finances Before Buying a Home.