4 Easy Tips for Decorating Your First Apartment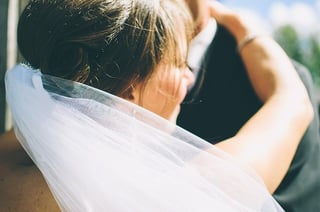 Something old, something new, something borrowed, something blue...
There isn't much more exciting than renting your very first apartment! Whether you're a single person, married couple, or have roommates, your first apartment screams freedom, independence, and excitement! But the furnishings inside can also scream sad hand-me-down, poor college student, or desperation décor.
Start with the Old
There will not be anywhere cheaper than a thrift store to find home decor items such as small household goods and possibly some non-fabric covered furniture. Avoid used couches--they are havens for insects! With spray paint in mind to update your treasures, look for:
Dishware for traditional or decorative use. You'll find the matching plate stands nearby to display unique plates.
Silver trays and serving pieces are regularly available and make a striking collection.
Small end or coffee tables and bookshelves add high impact with a great pop of paint color added.
Experts say brass is back, but candlesticks and chandeliers can be sprayed bronze, brushed nickel, or hot pink. The color choices are endless.
Buy New
There will be some items that are difficult to go without buying new, such as mattress or bed. So make the most of storage while purchasing. Space will likely be at a premium in an apartment, so look for bed sets with hidden or bottom drawers or baskets. Think of it as an investment; it could double as a guest bed in the next home.
Art and photographs are some of the less expensive options for furnishing an apartment. Since there is less wall space, smaller quantities of hanging items will be needed. This is the perfect opportunity to get those photos off your phone and have Costco enlarge and put them on a canvas style frame. This is inexpensive and easy, which are the two of the best things when decorating.
Use Borrowed
Friends and family will be excited to help you fill your new apartment and offer many of their used items. Accept their generosity because there are multiple ways to refresh and brighten quality furniture pieces. If, and only if, you personally know the bedbug-free home the fabric items came from, proceed with the updates! Purchase:
Store bought slipcovers come in so many shapes and sizes and fabric options. Bed Bath and Beyond has a great selection. Don't forget the coupons!
Drycleaners and seamstresses can make custom slipcovers. They do work and look better than the store bought variety, but the cost will probably be higher. If the piece of furniture is small enough, it might be affordable to buy two for a seasonal swap for a new look.
Paint Blue
There is a reason, actually several reasons, blue is the most popular color globally. In the case of decorating, versatility is key. There are thousands of choices for blue and they blend easily with so many other color combinations. Think blue and white, blue and grey, blue and green, on and on. Another option is to use multiple shades of blue to simply and elegantly dress an entire apartment, often making the space appear larger due to the fluidity of the color scheme.
Wall color doesn't have to be the only (if used at all) place to inject a blue color palette. Rugs and window coverings are perfect locations to make a calm, cool, and comforting statement with blue. Small accessories such as pillows, vases, bowls, and small painted furniture are all different ways to bring blue into the apartment.
Oh, what about the silver sixpence in her shoe part of the poem? While you are out thrift shopping, keep an eye out for donated bridal shoes. There just might be something forgotten there!