4 Things Military Renters Should Know About the Fair Housing Act
It may have never occurred to you that as a military renter you have tenant rights that are protected by the U.S. Department of Housing and Urban Development (HUD) and the Fair Housing Act (FHA). This unawareness usually stems from the fact that your landlords have all been informed of the law and abided by the guidelines.
But, if you ever had a gut feeling you've been discriminated against during past house hunting trips, you're worried about asking your homeowner to accommodate your disability, or you know something is off about how the landlord has handled the advertising and interview process, the best way to combat any discrimination-- unintentional or not-- is to become knowledgeable about your rights as a renter under the Fair Housing Act.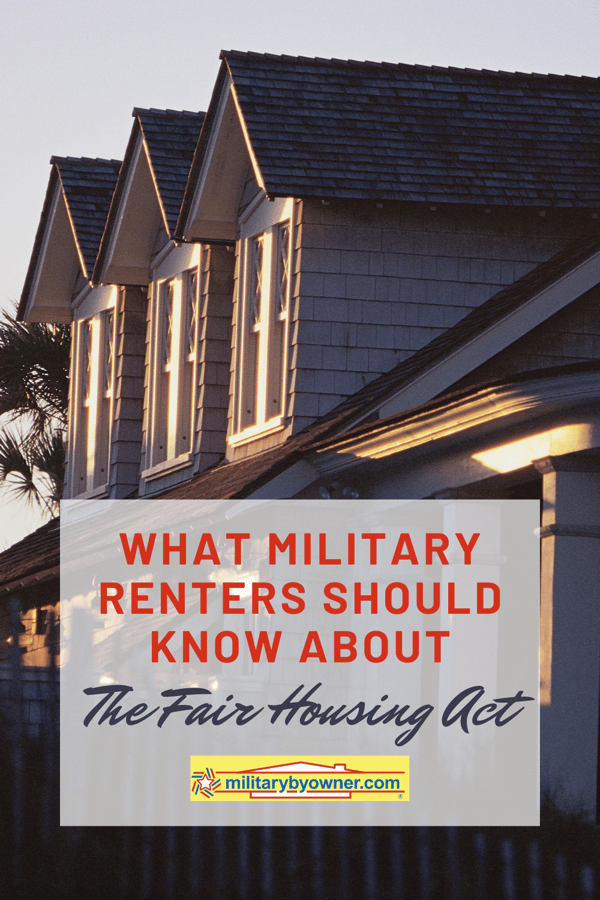 What Renters Should Know About the Fair Housing Act
1) What Is the Fair Housing Act?
Our article, What Homeowners and Landlords Should Understand About the Fair Housing Act explains,
"As part of the 1968 Civil Rights Act, the Fair Housing Act (FHA) was written to fight against the rampant racial segregation within collections of housing. In simple terms, the FHA forbids housing discrimination based on race, color, religion, national origin, sex, disability, and familial status. The initial 1968 legislation did not include protections for the qualifiers of sex, disability, or familial status. They were later added in 1974 and 1988, respectively.

Local governments may also insert protected classes of people into the federally protected group already established. It's common to see states or cities legislate discrimination against people with certain income levels, military history, marital status, sexual orientation, or gender identity."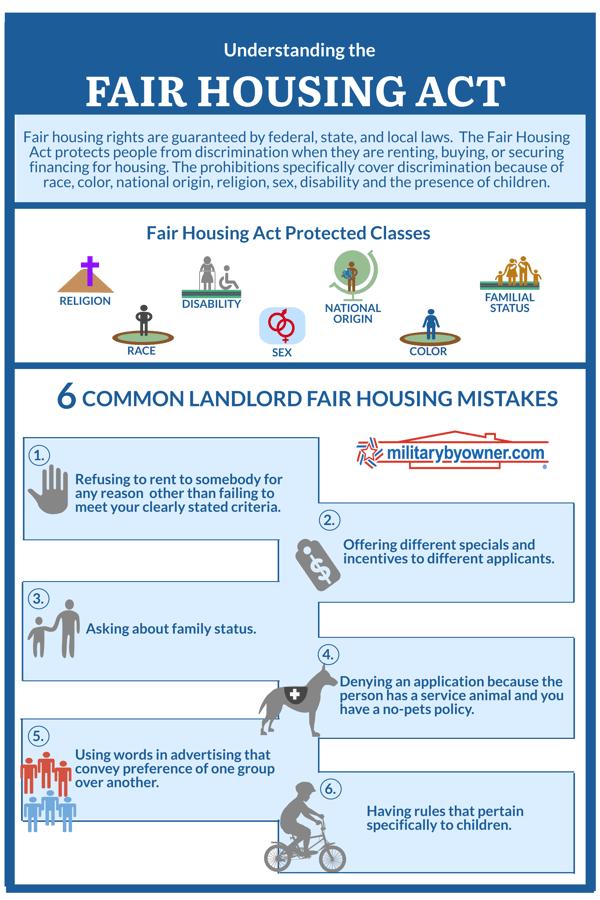 2) Which Types of Housing Are Protected?
The HUD's informational booklet, Fair Housing Equal Opportunity for All simply states,
"The Department of Housing and Urban Development (HUD) enforces the Fair Housing Act, which prohibits discrimination and the intimidation of people in their homes, apartment buildings, and condominium developments—in nearly all housing transactions, including the rental and sale of housing and the provision of mortgage loans."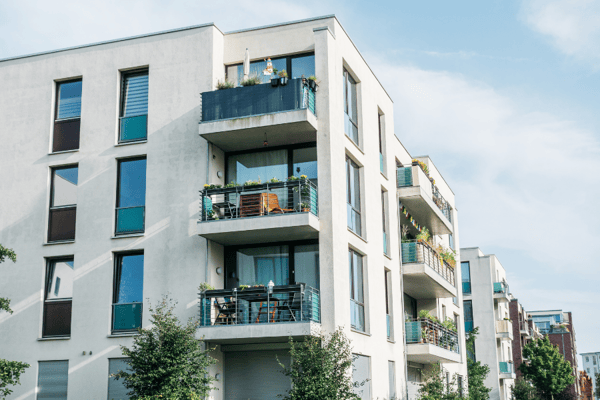 3) Common FHA Violations
Watch for these red flags during your home search and the interview and investigation process. They could pop up and alert you of potential discrimination tactics.
Illegal Advertising and Marketing
Homeowners often get tripped up when marketing towards what they perceive as their ideal renters. In writing, the owner cannot disqualify potential renters for reasons that seem obvious, such as race or sex, but other less obvious qualifiers, such as familial status, are regularly violated.
Restrictions on the number of children (in relationship to local laws regarding sleeping space and square footage) or future children are illegal. Language that mentions "kid-friendly" or "only older kids permitted" violate familial status. Owners and property managers also cannot create different sets of rules for renters with children. For instance, quiet hours in an apartment apply to all tenants, regardless of age.
Changing Terms in the Rental Application Process
The rental process must be transparent, and each application has to be subjected to the same criteria. A homeowner cannot ignore background or credit checks for certain classes of people, yet expect others to submit the information. Discriminatory verbal and written statements are also illegal. For example, the homeowner cannot lie about the property's vacancy if they prefer not to rent to families with children.
Refusal to Accommodate Disabilities
Landlords cannot refuse to rent their house to a person with a disability, either mental or physical. They also cannot ignore a request to reasonably accommodate the disability. A common situation includes a certified service dog. They are legally protected and have to be allowed to live in the property even if it is advertised as "No Pets." If the disability is not obvious, the owner is within their rights to verify the connection between the requested accommodation and the disability.
4) What You Can Do if You Think You've Been Discriminated Against
Property managers, homeowners, and landlords all operate their rental businesses under the FHA mandates which allow for litigation and expensive fines if an investigation into the violations proves wrongdoing. These deterrents are beneficial to renters, but if during your rental search you suspect discriminatory practices and want to file a report, HUD asks for specific information.
Name and address.
Name and address of the person your complaint is filed against.
Address and details of the housing involved.
A short description of the situation in which you perceived discrimination.
Relevant dates.
Complaints can be filed online, mailed, or called in at 1-800-669-9777. Each region of the country has a local office that processes the complaints. After receipt, HUD will notify you in writing about their decision to proceed and investigate. They will also notify the alleged violator and allow time for them to answer the complaint.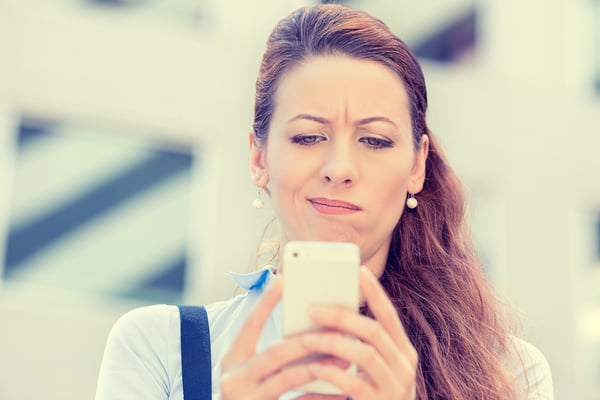 During the investigation, HUD is required to offer the parties the chance to resolve the issue through a Conciliation Agreement. The agreement should provide a solution to your issue as well as give the property owner the chance to improve their discriminatory practices. After the parties agree, the investigation stops. Continued violations could be turned over to the Department of Justice.
Hopefully, throughout your repeated rental home searches over a military career, you'll never encounter discriminatory practices. Maintaining awareness of your rights and the rights of your landlord under the FHA is crucial for recognizing blatant discrimination. Chances are, any inadvertent discrimination you might face is connected to ignorance of the law and not intentional. At this point, you can clearly point out where the disconnect lies and discuss solutions with the property owner.