4 Tips for Hosting an Effective Open House
The idea of holding an open house can be slightly controversial — you probably already figured that out when deciding whether or not it was the right step for you as you prepare to sell your home. But while you'll find arguments saying that they're not effective or they're not worth the effort, we do know for sure that open houses get people in the door -- 53% of homebuyers, according to the National Association of Realtors.
Getting people in the door means more exposure, and that's good, right? Plus, open houses assume a more casual ambiance where potential buyers will feel less pressure walking through your home.
An open house can be a great opportunity to expand on the first impression buyers saw online. It's your chance to prove that the welcoming, shiny house in the online listing is real and ready for a new owner to call it home.
An open house might be a good idea if:
You live in a unique home different from others in the surrounding area.

You live in a high demand area.
But how? Like most things in life, there's a right way and a wrong way to go about hosting an open house.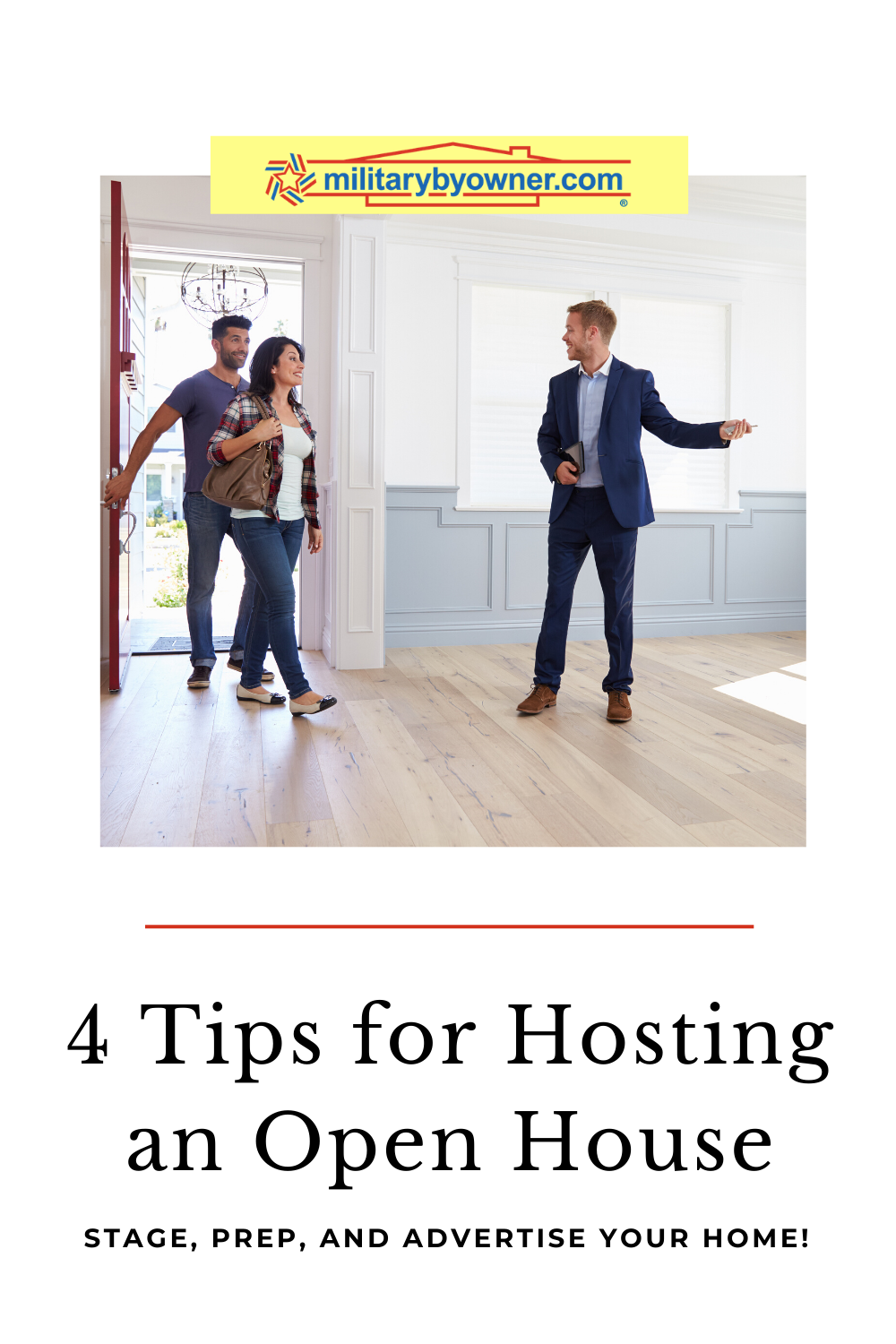 4 Tips for Hosting an Open House
1. Be sociable (but know your place).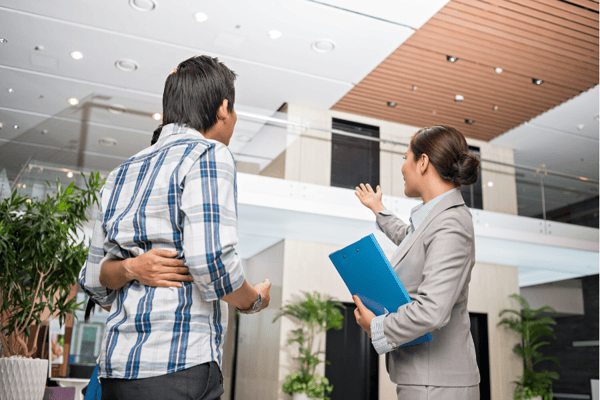 If you've hired a real estate agent to sell your home, then it's best to leave and let them handle the open house. But if you're doing a For Sale By Owner (FSBO), then be around, and be personable. Warmly welcome each guest and chat with them. Share what you can about the house, but let them walk around and envision themselves in the space.
And if you can, get feedback from each guest. Getting an outside perspective might help you improve things that you missed before listing your home and help you host an even better open house should you do it again.
Further tips:
Never do an open house solo. Whether you're using a real estate agent or doing a FSBO, have at least one other person in the house, ideally one person for each level of the home. This will help with safety and security of belongings, along with being available to give facts about the home or answer questions.
Have a sign-in sheet to collect name, email, and phone number.
If you prefer people to take off their shoes, make a sign or have a basket of booties they can use.
Related: Top 5 DON'TS for an Open House.
2. Create an info sheet for home shoppers.
There's a chance that you won't be able to speak to everyone who decides to drop by your house. But even if you do, most visitors aren't interested in getting talked at. They want the freedom to roam and look at the details of the house in their own time. Create an info sheet with all the ins and outs of your home, and include the following:
The address.

Asking price.

Contact information.

Additional maintenance or HOA fees.

Real estate taxes.

Year built.

Total square footage.

The number of bedrooms/bathrooms.

Appliances that are included.

Any updates, replacements, and the date it was done (roof, plumbing, AC).

Special features.

Descriptions of what's nearby.

School information.

3.Stage, stage, stage!
Home staging shouldn't be a foreign concept at this point. You did it when you prepared to list your home. As important as it was then for photos, staging your home is just as important now. The goal? Make it look like a model home.
Fix what's broken.

Clean like you've never cleaned before.

Freshen up paint.

Clean or replace the carpet.

Remove pets from the home.

Arrange furniture to make the rooms feel larger.

Depersonalize.

Neutralize.

Remove high-value items and medications to avoid theft.
Tip: Along with removing valuables, put away small items that could be picked up by children.
Read more: Home Staging 101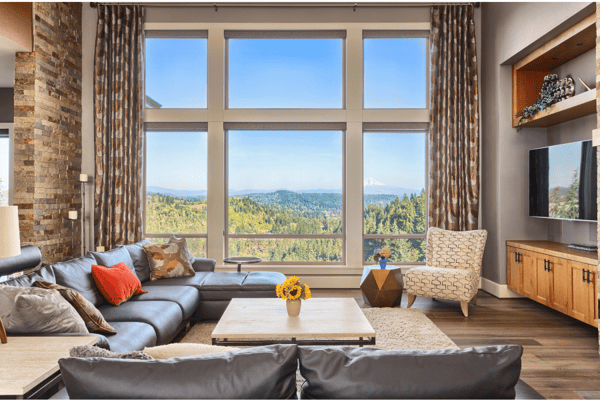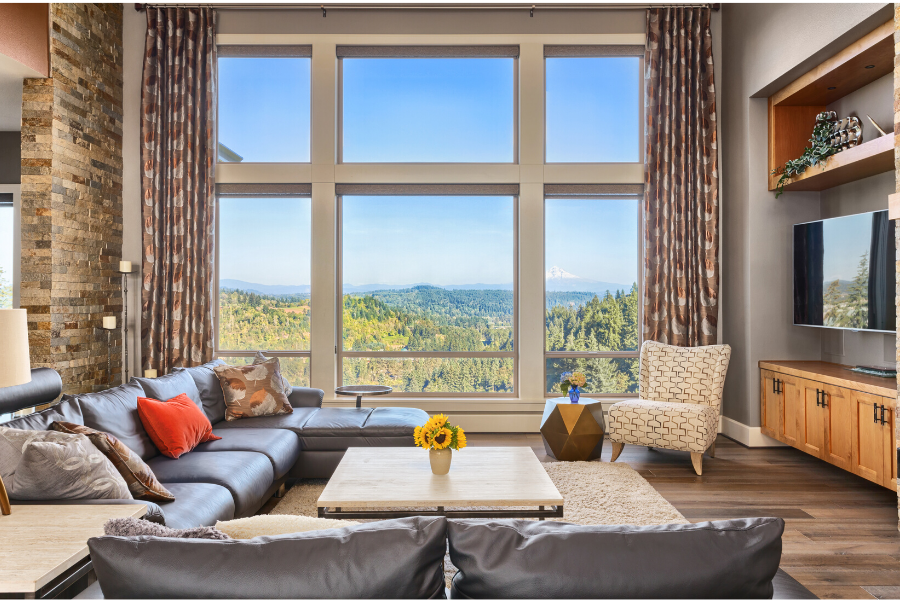 4. Yell from the rooftops.
Well, yelling might come across a little aggressive and desperate, but these days you don't have to scream at the top of your lungs to be heard. Social media and even good old-fashioned yard signs and paper ads are a great way to get your open house out in front of the masses.
Here are a few examples:
Add your open house to your MilitaryByOwner ad. We also advertise those on MilitaryByOwner's social media if your ad is a Home Tour or Home Tour Plus!

Create Facebook and Instagram live videos.

Advertise on Facebook Marketplace.

Post on Facebook.

Use hashtags (#homebuying, #homeselling, #openhouse, #realestate, #curbappeal, #househunting, #location).
If you're working with a real estate agent, your options may expand to MLS, Nextdoor, Realtor.com, and your real estate agent's website or blog.
Though open houses can feel uncomfortable as you allow strangers to step foot inside your home, they can be a useful tool when you're trying to seal the deal. When done right, you might just leave the right person with a lasting impression of your home.
Ready to get your home online and in front of potential buyers? Take a look at MilitaryByOwner's advertising packages to see which one is right for you!