5 Military Recreation Getaways Near Maxwell AFB
If you just made a PCS move to Maxwell AFB, take your time to get settled and explore the local area. There are plenty of fun things to do in town, including historical sites, family-friendly activities, and parks!
When you're ready to venture farther afield, take a long weekend and visit some of these military recreation facilities! They are all within a few hours' drive of the base, and they make a great getaway without breaking the bank.
This recreation area is an activity of Maxwell AFB, and it's only 60 miles northeast of the base. Open year-round, it's a relaxing spot to enjoy fishing, boating, and other activities on the lake.
All the equipment you need is available for rent, including pontoon and bass boats, kayaks, canoes, and jet skis. They have waterfront cottages, cabins, or trailers for rent. If you have an RV, choose from full hookup or water/electric-only sites.
Located 100 miles straight east of Maxwell, this Army recreation area is part of Ft. Moore (formerly Ft. Benning).
It's tucked between the Chatahoochee River and Uchee Lake on 385 acres of wooded land. The marina offers boat, kayak, and bike rentals. Other facilities include an outdoor pool and various sports fields.
Accommodation options available for rent include a full ranch-style house plus chalets and cabins of varying sizes (some sleep up to 8 guests) and a mobile park home. All are equipped with linens, full kitchens, and a deck or patio. Uchee Creek also has RV sites with full hookups.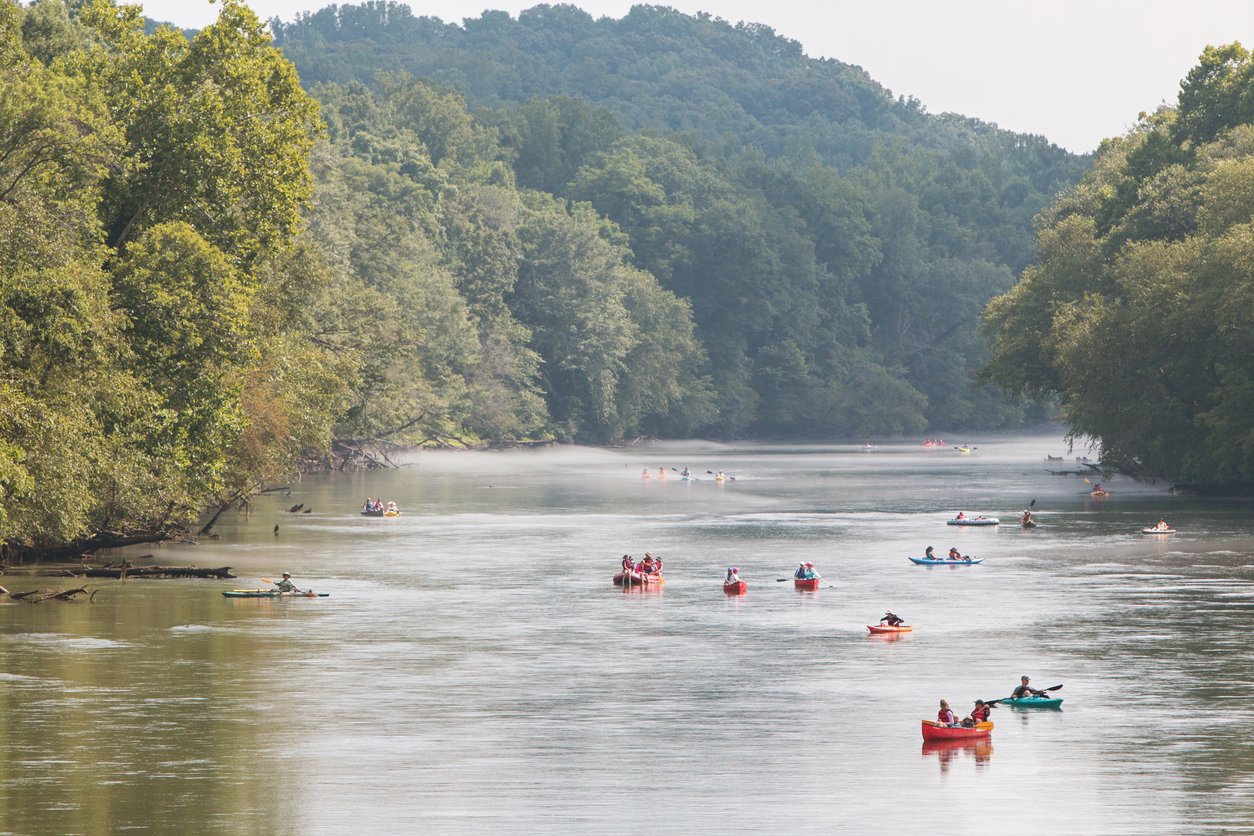 Chatahoochee River - Photo from iStock.com/BluIz60
This recreation area, a Navy MWR activity of Naval Submarine Base Kings Bay, offers an escape that allows you to enjoy nature with proximity to big city amenities. Located about 200 miles northeast of Maxwell AFB and about 30 miles from Atlanta, it makes a great base for a range of fun activities.
The facility itself is 52 acres on the shores of a popular lake. Enjoy swimming at the beach, fishing on the piers, or canoeing, kayaking, and paddle boarding on the lake.
Within an hour's drive you have access to all of the Atlanta area attractions, including cultural events, theme and water parks, professional sports, and everything else the city has to offer.
Lodging options at Navy Lakes Site Allatoona include 1, 2, 3, and 4-bedroom cottages, primitive cabins, and RV sites.
Another facility run by Maxwell Air Force Base, Mid-Bay Shores is about 160 miles south of the base. The main attraction here is the white sand beach on the beautiful shore of Florida's Emerald Coast.
Relax at the beach, tee off at one of the many golf courses in the area, or visit nearby Fred Gannon Rocky Bayou State Park, a former WWII training site that is now a prime spot for hiking, biking, paddling, and wildlife viewing. The Niceville area is also known for its great fishing. A short distance away is the lively town of Destin, which is home to a large military community.
While at Mid-Bay Shores, you can stay in their fully furnished 2-bedrooom beach bungalows or trailers. They also offer RV sites with options for dry camping, water/electric, or full hook-ups.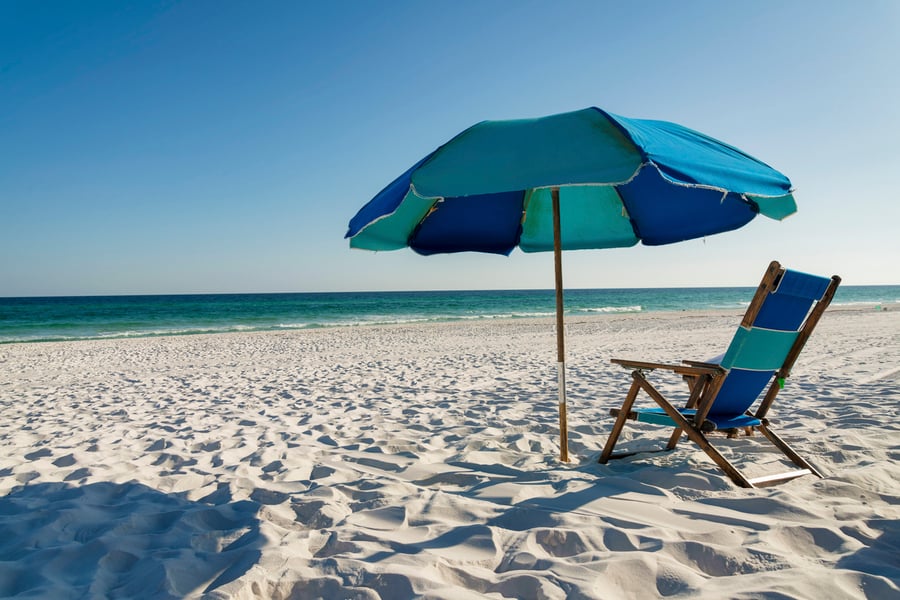 Photo from iStock.com/Jason Finn
Across Choctawhatchee Bay from Mid-Bay Shores is another Army MWR facility operated by Ft. Moore. This 15-acre resort is open year-round and offers a swimming pool and splash park, fishing pier, fitness center, and marina. The marina (open March – October) rents pontoon boats, jet skis, kayaks, and paddle boards. They also offer half- and full-day fishing charters.
Although Destin Army Recreation Center is on the water, it does not have direct beach access. Eglin AFB Beach Park and several other military-only beaches are a short distance away.
The resort is in the middle of Old Destin, which is full of shops, restaurants, and family-friendly activities. You will have no shortage of things to do, both on and off the resort!
Destin Army Recreation Center has a range of lodging options, including 2- and 3-bedroom villas, 1-bedroom suites, hotel rooms, and studios. They also have an RV park.
If you're looking for a short getaway from Maxwell AFB, explore how you can use your military benefits! Many military recreation areas give you easy access to family-friendly outdoor activities, top beach destinations, and even big cities.
Main photo from iStock.com/shironosov