Fall Getaways Using Military MWR Recreational Lodging
Need a quick getaway before winter rolls in? You can visit some top destinations around the country without breaking your budget by staying in military recreational lodging.
With options ranging from hotels to cabins to RV parks, MWR lodging is a fun way to use your military ID card to save money on travel. Check out these ideas for a quick family vacation this fall!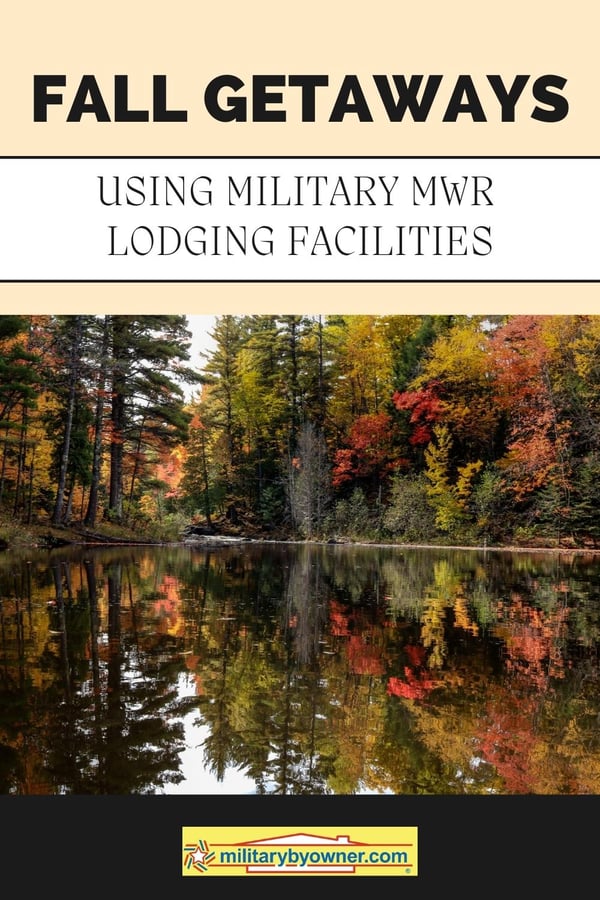 1) Washington, DC
Fall is one of the best times of year to visit the Washington, DC, area. The weather is nice, the leaves are beautiful, and the summer crowds are gone.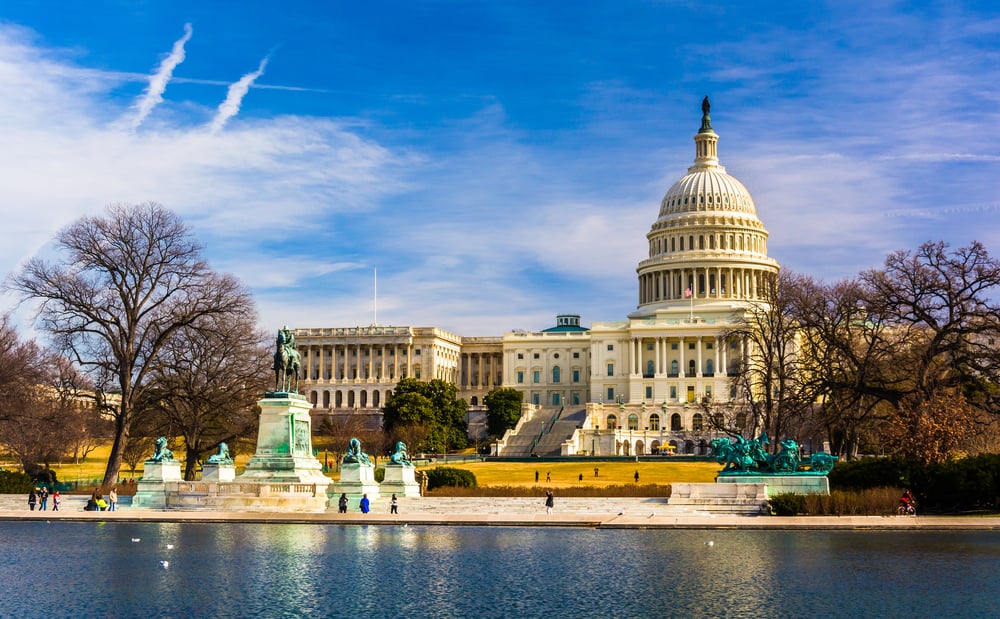 The Capitol and reflecting pool. Image from Canva.
Many of the top attractions in DC are free, from the Smithsonian museums to the dozens of monuments and memorials along the National Mall. All you need to make this awesome vacation spot into a budget getaway is affordable lodging.
Fortunately, if you have an RV, you can stay at a military RV park (aka "FamCamp") on one of the local military bases for a fraction of the cost of DC-area hotels.
Fort Belvoir Travel Camp is approximately 22 miles south of DC. It's right on the Potomac River in a scenic area of the post, surrounded by trees and hiking trails.
Joint Base Andrews, about 15 miles southeast of DC, also has a FamCamp located next to the base golf course.
From either location, you can take an Uber/taxi to the nearest Metro station and ride right into DC, avoiding all the hassles of traffic and parking, not to mention the expensive hotels!
2) Annapolis, MD
Just up the road from DC is another great fall destination with a distinctly different vibe. The historic downtown area of Annapolis, MD, is a throwback to colonial America, with its colorful buildings and narrow streets full of restaurants, boutiques, and sweet shops.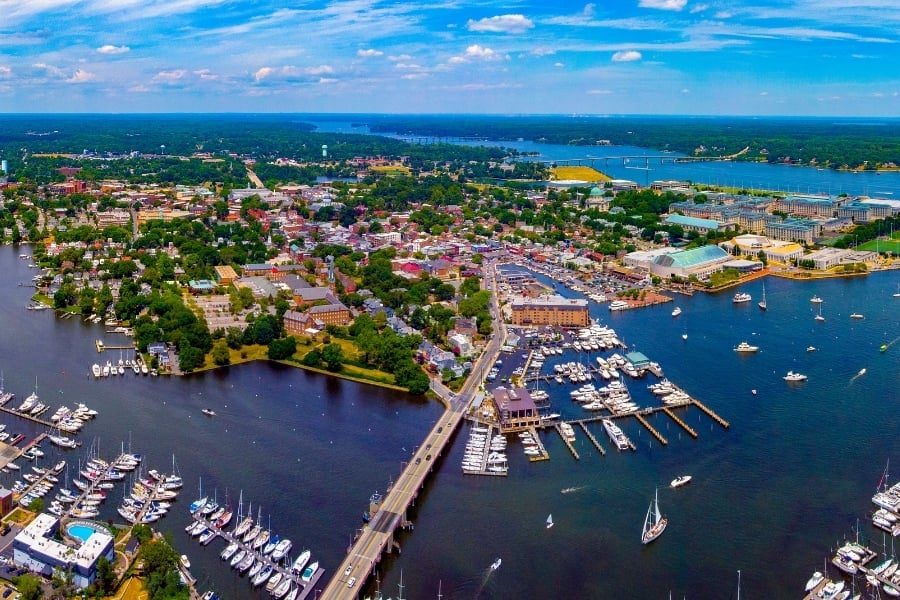 Annapolis, MD aerial view. Image from Canva.
You can spend an afternoon on the Chesapeake Bay with a sailboat or sightseeing cruise, then grab a drink at one of the waterfront bars.
The city also has tons of fascinating history to explore, but one of the top attractions is the U.S. Naval Academy (USNA). A guided tour is highly recommended.
Annapolis makes an especially great getaway for military travelers, because you can stay in lodging right on the Naval Academy campus, which is the best location in town.
Navy Getaways Annapolis is a 16-suite hotel only steps from the Academy's famous chapel. It's in the same building as the Naval Academy Club, but you don't need any affiliation with the USNA to stay here. Navy Getaways is available for patrons of any rank or branch of service. Staying here is extremely convenient, because you can leave your car in the lot and walk right out of the gate into the heart of Annapolis.
3) Lake of the Ozarks
Lake of the Ozarks Recreation Area (LORA) is a popular Midwest vacation destination on one of America's largest man-made lakes. Open year-round and surrounded by forests, this is a fantastic location to enjoy fall foliage, hiking, fishing, and an escape from your day-to-day.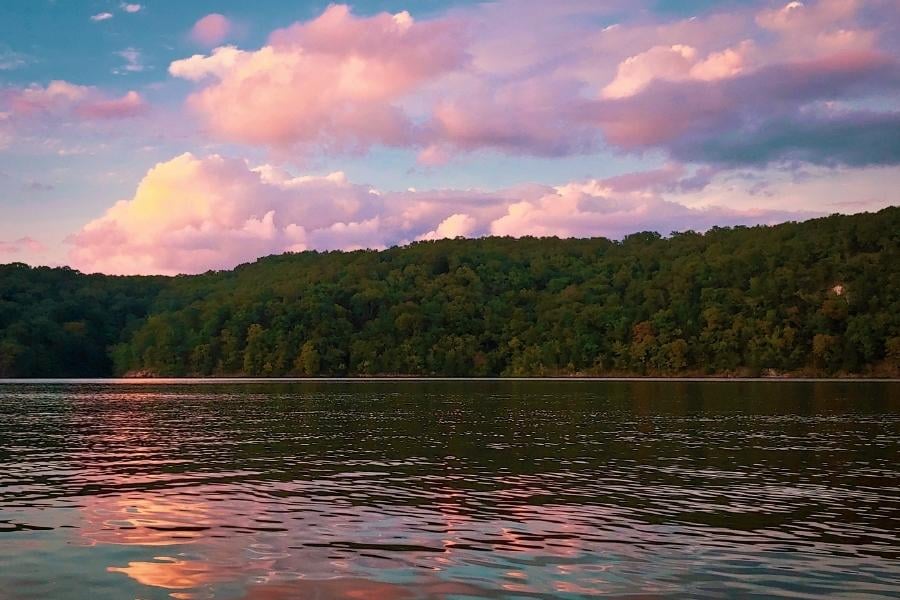 Lake of the Ozarks. Image from Canva.
The area also offers golf (there are more than a dozen courses nearby), tours of the caves in Lake of the Ozarks State Park, and plenty of fun restaurants and shopping.
Lodging options at LORA include various sizes of cabins (all are winterized), plus RV sites and tent camping.
4) Lake Tahoe
Tahoe is an incredible destination in any season. Fall is prime time for hiking, mountain biking, and scenic drives through the winding roads. You can also challenge yourself with local ropes courses and ziplining, rent a boat, or take a day cruise on the lake.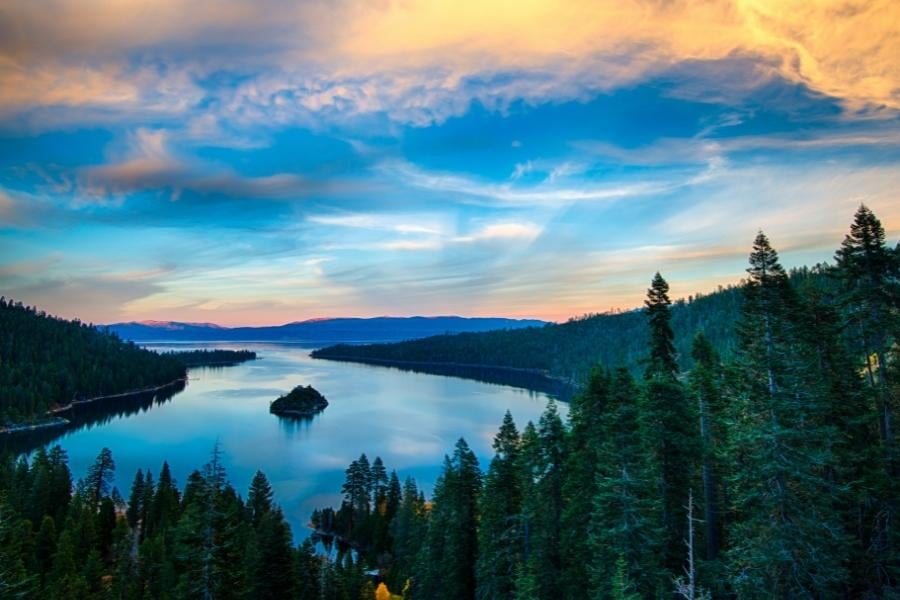 Lake Tahoe. Image from Canva.
The U.S. Coast Guard Station Lake Tahoe has vacation rental cottages in Tahoe City, California. These 1- and 2-bedroom A-frames are fully furnished with kitchens and have everything you need for your stay.
5) Southern California
Instead of peeping autumn leaves this fall, you can enjoy ocean views at Navy Getaways in Point Mugu, California. This MWR facility offers a beachfront RV park and a 26-room hotel.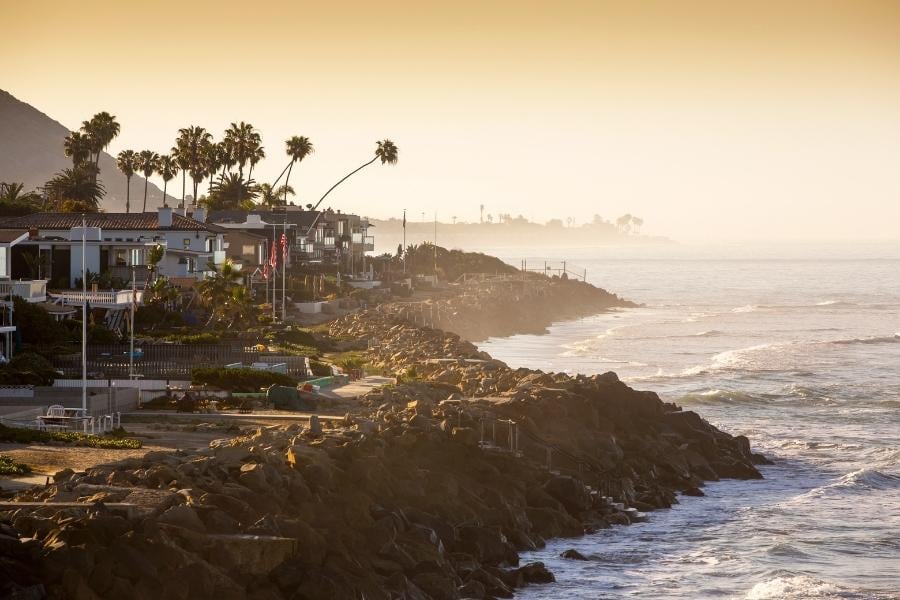 Malibu, CA. Image from Canva.
Located 20 miles north of Malibu and less than an hour south of Santa Barbara, Navy Getaways occupies prime real estate along the California coast. Besides the beach, enjoy the neighboring Point Mugu State Park or take a boat ride over to Channel Islands National Park where you can explore by foot, in a kayak, or under the water during one of the best times of year to visit this national park!
6) Southwestern Arizona
Martinez Lake is in Yuma, Arizona, only a short distance from the border with California. Take advantage of the more temperate weather in what has been coined "the sunniest city on earth" to enjoy a fall getaway that's all about outdoor recreation.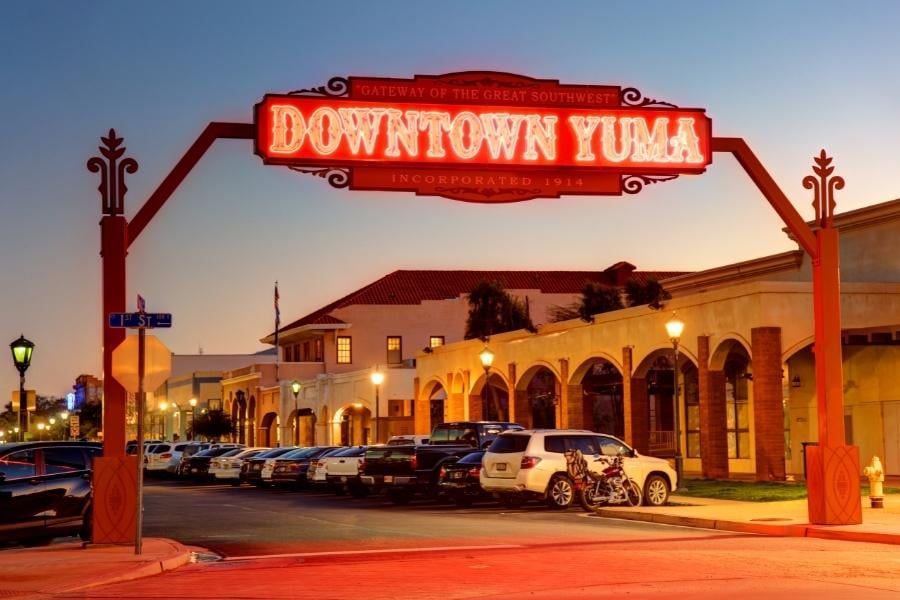 Yuma, Arizona. Image from Canva.
Venture Lodging, an activity of MCAS Yuma, is directly on Martinez Lake. It's a prime location for swimming, fishing, and boating. You can rent motorized boats as well as kayaks, canoes, paddle boards, and other water equipment at the facility. The surrounding area offers many trails for hiking, biking, and off-road vehicles.
Accommodations at Venture Lodging include cabins, "park models," and RV sites.
Start planning your fall getaway and keep military MWR facilities in mind for future travel. The military has hundreds of RV parks and vacation rentals, giving you affordable access to top destinations throughout the U.S. and even overseas!