6 Things to Love About Being Stationed at MCAS Yuma
Ever wonder how MCAS Yuma, Arizona, captures the hearts of military members stationed there? At surface level, the area may feel underwhelming, but settle in and you'll soon learn there's magic at this desert duty station that may have you asking for an extension in the Southwest.
1) The Food
If you walk away only loving one thing about this area, it will be the food. Yuma sits on the border of Arizona, California, and Mexico, and the smell of authentic Mexican food fills the streets. Which are the best places to try? The mom-and-pop shops. They are everywhere, and they will fill your belly with mouth-watering food. Unless you receive orders to another southwest duty station after Yuma, the food will likely be what you miss the most.
A few local spots to try: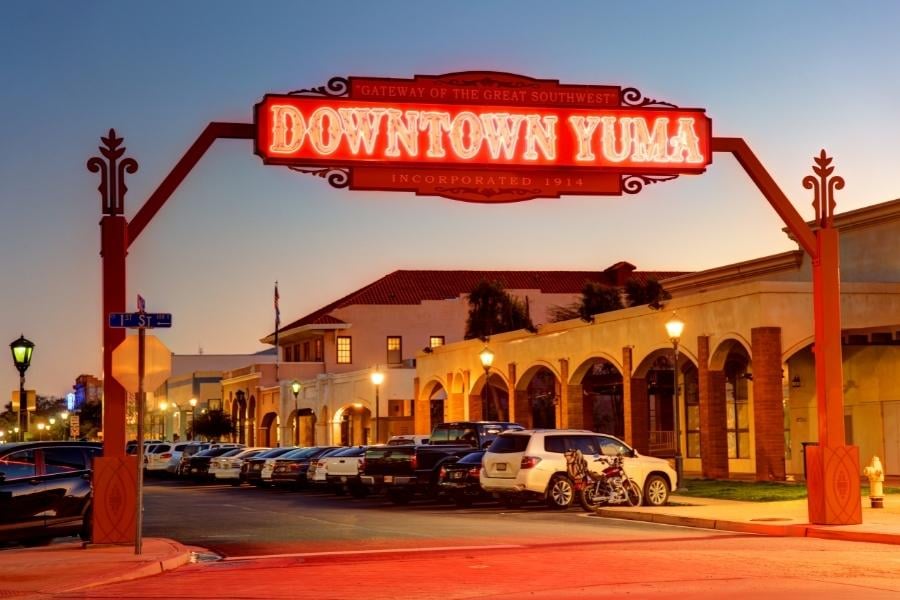 Image from Canva
2) The Winter
There's no doubt about it. Sitting above 100 degrees most days, the summers in Yuma are scorching hot. But the winter months are another story. The temperature drops into the low 70s, making it the perfect time to enjoy your backyard, host a barbecue (or two), and venture out on a few hikes. Plus, the local community takes advantage of the picture-perfect weather and throws events and festivals like the Lighting of Centennial Park, Balloon Festival, Tacos and Tunes, and more. There's something to attend nearly every weekend in the winter.
3) The Locals
Chances are, you've been stationed somewhere the local community, let's say, didn't embrace military families. Yuma is not that place. For the most part, the locals are warm and welcoming to incoming military families, and it's the friendships bonds made here that military families praise the most.
A few family-friendly places around Yuma:
4) The Outdoor Adventures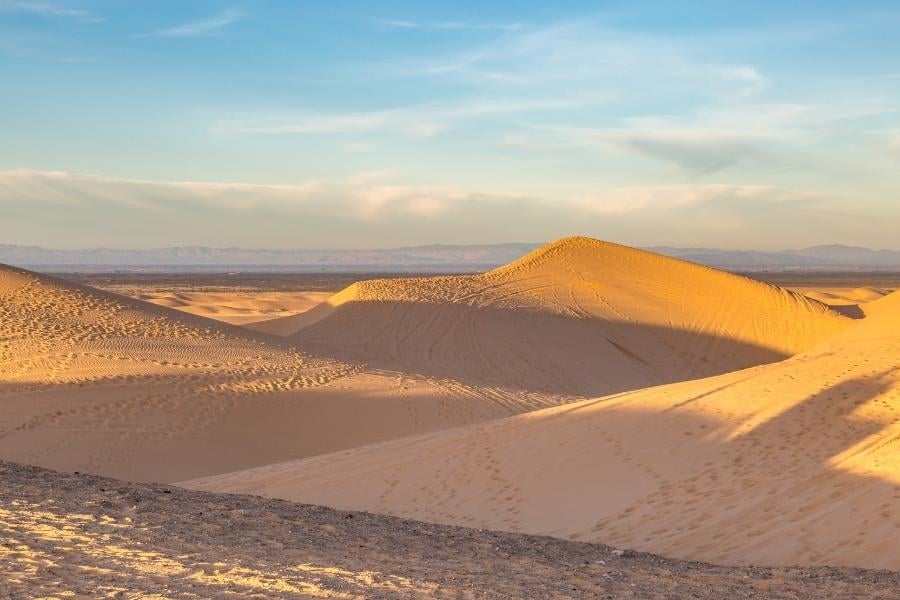 Image from Canva
Sure, the summers are hot, but all you need is an efficient way to cool off. While the AC does a pretty good job of that, there are a few fun ways to stay comfortable when those temps start to rise. Flowing right through Yuma is the Colorado River, a cool, inviting place to rest and relax. Rent a SUP or kayak from MCCS Yuma. Or, grab a cooler and your friends, and sign up for a float down the river with Yuma River Tubing.
Camping, hiking, and running are a few outdoor favorites when that cooler weather rolls in. Close to base is Pilot Knob, and all through Yuma you'll find excellent running trails along the canals. Those looking to sleep under the stars should venture to Martinez Lake and Picacho Peak State Park for camping spots and unforgettable views of the Arizona sunset (there's nothing like it).
And if you're a thrill-seeker looking for a little outdoor fun, head to Imperial Sand Dunes, where you can rent an ATV, Razor, or Rhino and hit the dunes. The best part? You can reserve a camp spot and make a weekend out of it.
5) Weekend Destinations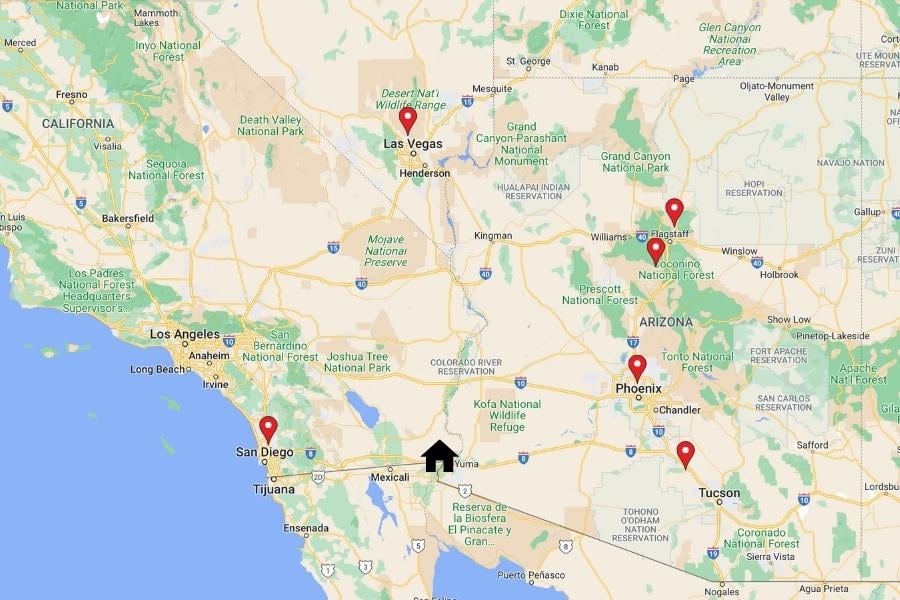 Image from Google Maps
Perhaps one of the most exciting things about Yuma is its location. Not only is this city overflowing with its own culture and things to do, but it sits a short drive from fantastic weekend destinations. Maybe you're looking for a quiet weekend away to unplug. How about a big city to play tourist? Or maybe, you're seeking a place to forget about all your worries and play? You've got it. Check out:
San Diego: 2.5 hours
Picacho Peak: 2.5 hours
Phoenix: 3 hours
Sedona: 4.5/5 hours
Flagstaff: 4.5/5 hours
Las Vegas: 4.5/5 hours


6) Support for Kids
As with many small-town feeling duty stations, Yuma can be a fantastic place for kids to thrive. MCCS Yuma offers lots of resources and sports activities for military kids in the area. On their site, you'll find links to soccer, softball, basketball, and baseball registrations, School Liaison Officer, School Age Care (SAC), and daycare options.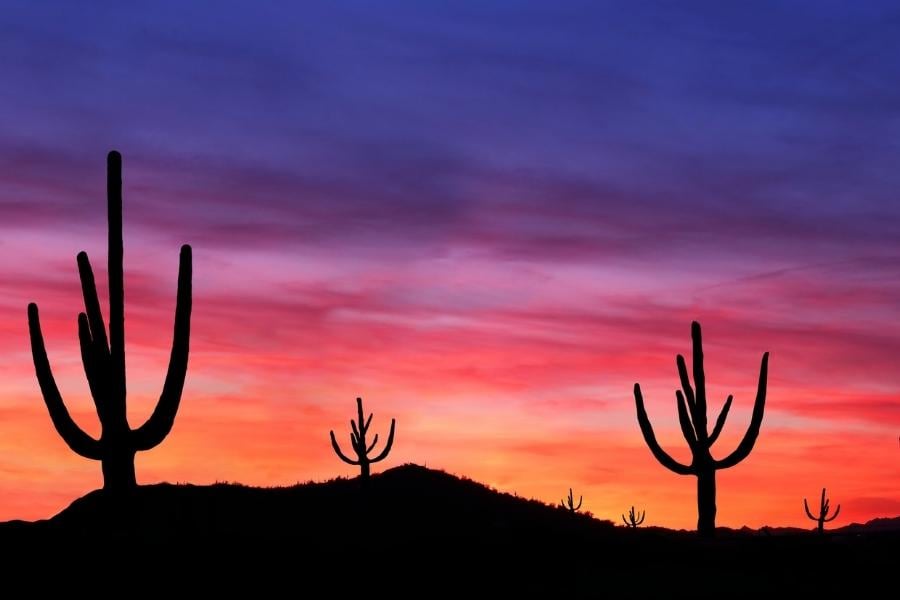 Image from Canva
Out in town, you'll find the Empowerment Scholarship Account (ESA) Program through the Arizona Department of Education for families seeking education outside the public school system. Private School Review highlights a handful of private schooling options in Yuma.
Being stationed at MCAS Yuma may surprise you. Go in with an open mind and a big appetite, and see what you can add to this list!
Looking for a home near MCAS Yuma? Click the image below to see our constantly updated inventory of homes for rent or sale in Yuma.