5 Ways to Settle In Virtually at Your New Duty Station
The pandemic and subsequent stop troop movement order has complicated the 2020 PCS season. While military families are used to having plans changed, many are caught between two homes right now, having either moved right before with an inability to get to know their new communities, or having a planned move cancelled in the midst of preparation.
While this can be unsettling, one of the fortunate parts of being a military family in the twenty-first century is access to community through the internet. Military families were connecting through video chatting, researching neighborhoods online, and maintaining relationships through social media before the pandemic required it. So, even if you can't get out and meet your new neighbors or you won't be there for a while, here are some ways you can become a part of your new community, without ever leaving your house!
5 Ways to Settle in Virtually at Your New Duty Station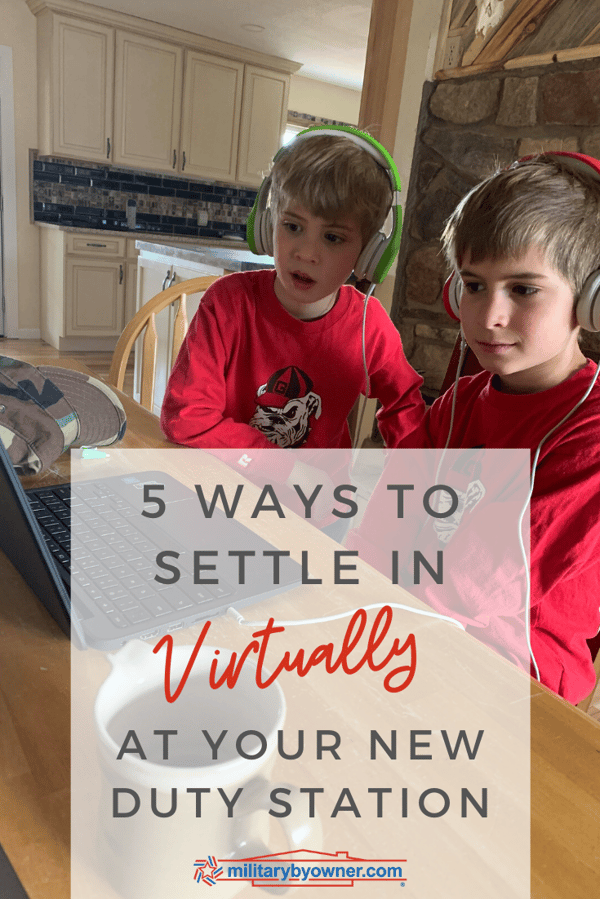 The Vonderharr family is adjusting to life during the pandemic after a year of both PCSing across the country and adjusting to life as a family of seven after international adoption. They videochat with friends from around the world.
1) Visit Places of Worship Virtually
If joining a new community of faith is part of your moving routine, right now you may not be able to visit, but many houses of worship have moved their services online. Watching services from the comfort of your home or even joining in on virtual get-togethers is a good way to narrow down your list of places to visit, even if you haven't moved yet. You may even be able to meet with leaders or staff to ask questions about doctrine, organization, or what will be offered once meetings can take place.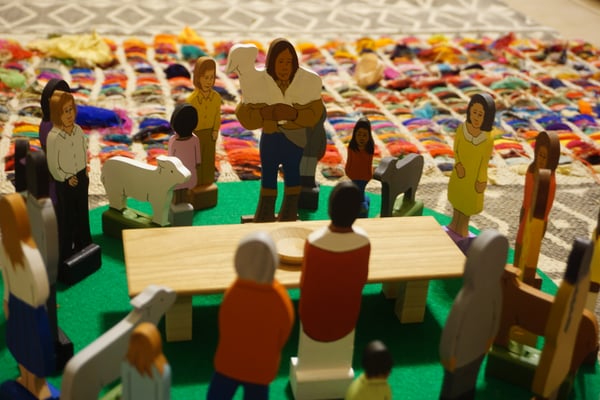 Sunday School materials from the author's recording of messages for a virtual children's church.
2) Join Community Organizations
You might check with other community groups as well to see if meetings are being held virtually. Political groups, parenting support groups, and others may be welcoming to new potential members in their online meetings or social media groups.
If there's an event, such as a long distance race or community fair that is still moving forward with plans for late summer or the fall you would like to participate in, you might be able to get information or even meet other participants in virtual or social media planning groups. Homeschool co-ops or public and private school parenting organizations may be discussing plans for the next school year online. If the groups are open to local people only, explain to a moderator your situation and that you have military orders to the area, and they may be willing to make an exception.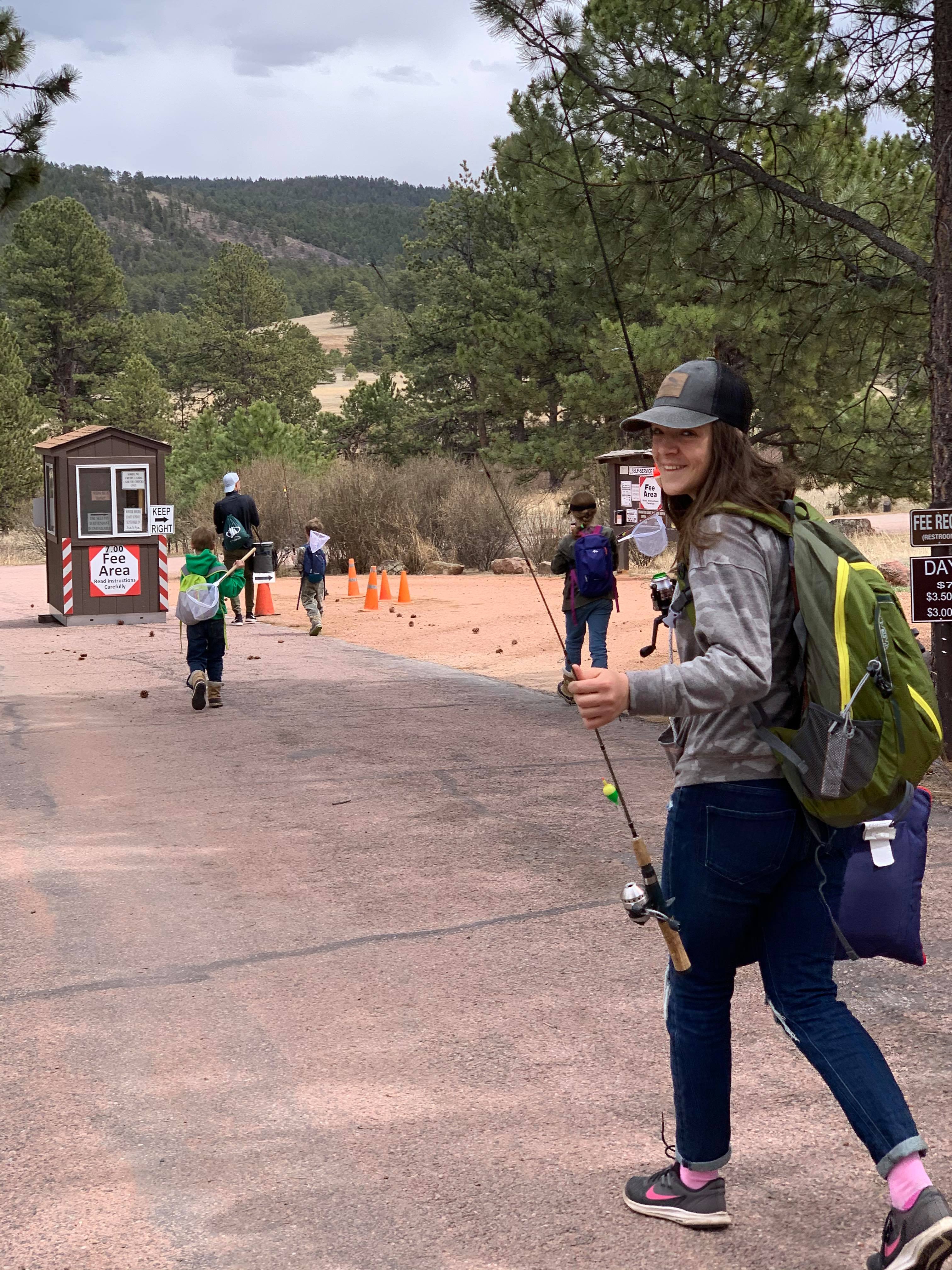 The Vonderharr family explores their new state through outdoor recreational areas.Their teenage daughter has been expressing herself through developing a photography hobby.
3) Plan a Wish List for Outings
Most museums, zoos, restaurants, and parks have some form of online presence. In Google Maps, use the map saving features to plan day or weekend trips to hope for and get excited about near your new home.
Drop a pin for all of the state and national parks within driving distance if your family likes to hike.
Explore museum Instagram pages or virtual tours to get excited.
Local businesses may also be putting virtual activities up online, such as behind the scenes looks or virtual fitness classes.
If you take advantage of these activities, consider purchasing your membership to help the organization and be ready to go once open.
Are you foodies?
Research beloved local joints and famous places and write a list to try as restaurants reopen.
Check out the Food Network's website to see if any local restaurants have made it on to one of your favorite shows.
Also, evidence suggests that ordering takeout is fairly safe, and many local restaurants have started delivery or curbside pickup to keep their employees working. You may be able to find your new favorite place without entering.
4) Support Your Local Library and MWR Online
On your list of things to do right after you move might be joining your library, but right now most of these locations are closed for localities and on post. However, many libraries have moved registration to an online process so that you can get a library card and have access to online materials. This may allow you to check out books, magazines, or movies for free to your devices.
Military family the Avesons enjoy a game of chess at an event put on by the Camp Humphreys MWR as restrictions are eased in South Korea.
As libraries open, you will not need to fill in paperwork at the desk, but rather you can move in and out quickly. Many MWRs are adjusting to social distancing events as well with drive-by pick-ups for family activity bundles or smaller social distancing compliant gatherings. Make sure you are following the pages at your new location and signing up for available newsletters to get information.
5) Meet New People within Social Distancing Guidelines
While it is very important to follow rules on post and in your local community for social distancing, there may be some things you can do to develop friendships while staying apart. If you have joined in with online communities as suggested above, perhaps you can find a family with similar interests to have a video chat get together with, or use letter writing, Voxxer, or social media to get to know them, planning a dinner for once you can all meet.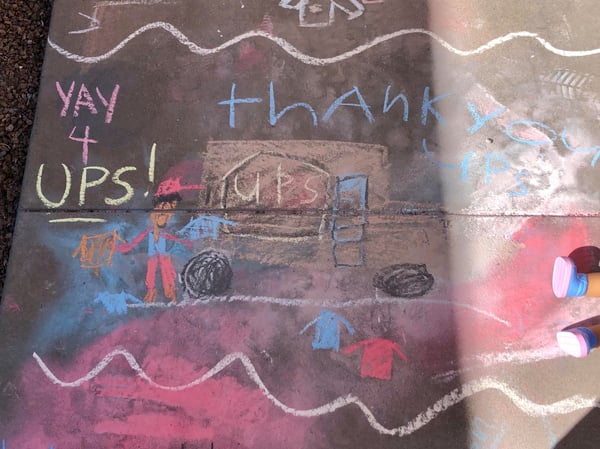 Elizabeth Pomeroy, Army spouse and mother, shares that her daughter has been writing thank you letters to delivery people in the neighborhood they moved into the week before everything started to shut down. They've been able to safely interact with their on-post neighbors while outside.
Use your best judgment to do this safely, and see if your military spouse networks can introduce you to a "friend of a friend." If you've already moved, is there a way you can get to know your neighbors while staying six feet apart? Maybe have a happy hour while staying in your own driveways or backyards by talking over the fence.
Many military families are discussing how, with more families at home, they've actually been able to interact with their neighbors (within guidelines) more easily and have participated in sidewalk chalk or window messages and neighborhood drive-by parties or scavenger hunts.
Get even more tips for the time before, during, and after your move!