9 Fall Events Near Quantico, Virginia
The summertime draws tourists to northern Virginia. It's no surprise—the bright green foliage and lawns set a beautiful background for historical exploration in our nation's Capital. Crowds gather, causing traffic to slow (even more than the usually sluggish I-95). But just when the tourists and heat feel like it will be too much, fall drops in to say hello. Yellow begins to replace the green, and deep hues of orange and red soon emerge. It's when the humidity fades and crisp, cool mornings blow through that the Quantico area really shines.
And this region knows how to celebrate its beautiful fall season. One glance at the calendar, and you'll notice that there are more events than you'll be able to visit. So we've narrowed it down to a few that we think you'll like. Try these out, and then let us know of other favorite Quantico fall activities you come across!
September 17 and September 24 - November 8
The fall season kicks off on September 17 at Cox Farms. But don't worry if you didn't make it to the start of the season; you can join in the fun anytime from September 24 through November 8. Bring the whole family and race down the slides. In addition to a speedy barn slide, they have a bright blue dino slide, four other slides, hay rides, a corn maze, swings, and interactive farm chores.
They invite your littles to interact with farm life and provide milking demonstrations, taste locally made products, and romp around goat village where they can pet playful goats. And let's not overlook the food. Donuts, caramel apples, kettle corn, lemonade, and the root beer barrel might steal the show.
September 17 - November 6
Come play at the Belvedere Plantation Fall Harvest Festival! In addition to yummy fall favorites like homemade apple cider donuts, pulled pork, kettle corn, and more, this seasonal event has endless attractions for the family. Among the festivities is Zippitydoo, a zipline just as fun as its name, Pumpkin Mountain, Fun Barn, Pedal Carts, and Swine Speedway. Hop online for seasonal or one-time tickets to this exciting community event. Tickets at the gate are $5 to purchase.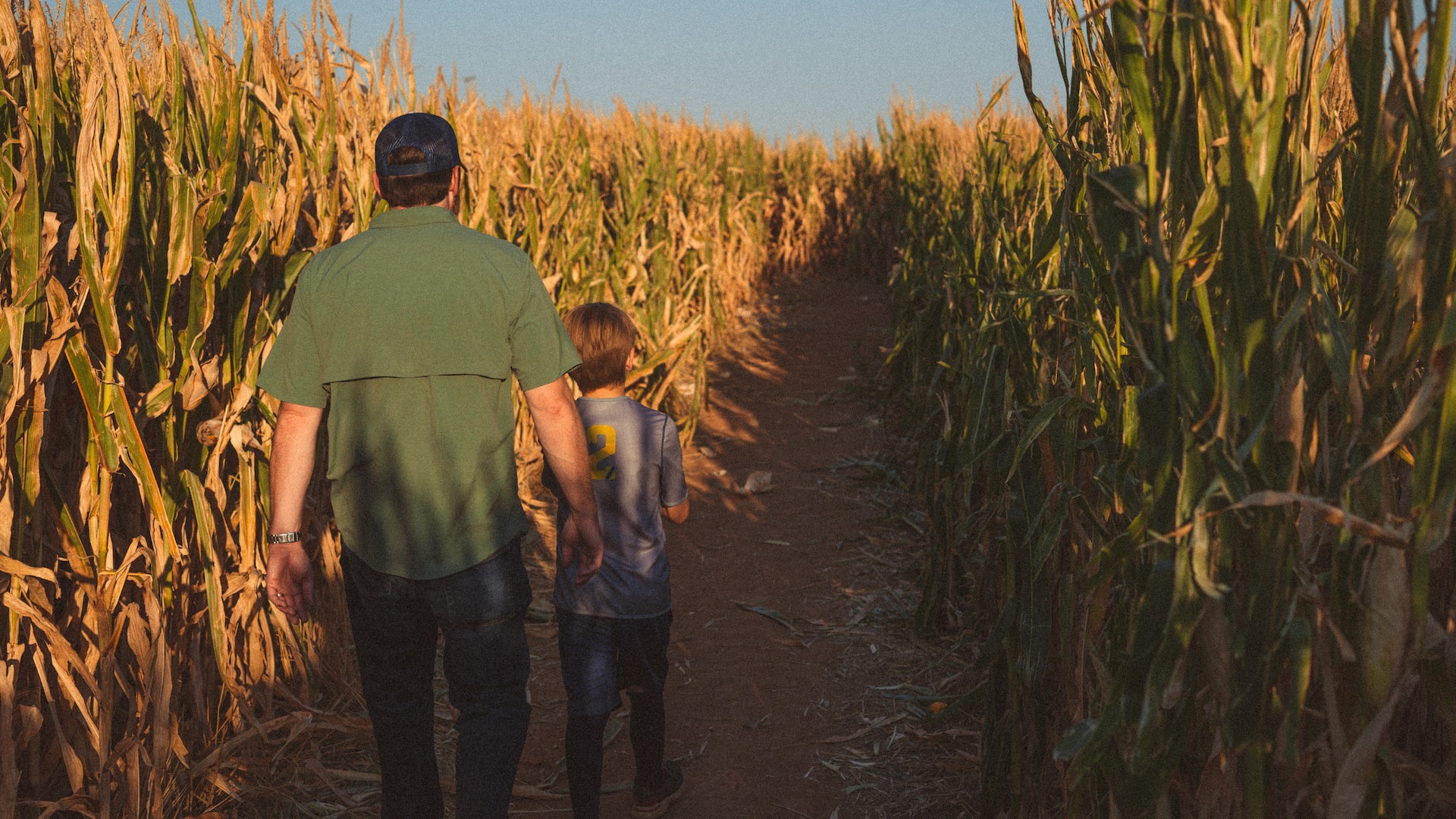 Photo by Anderson Schmig on Unsplash
September 24
Head to Stonebridge to enjoy a day filled with locally crafted beer, German-inspired food, festive games, and music to celebrate Oktoberfest. Tickets for this event range from $40-$95.
October 1
Head south to Fredericksburg for the first annual Fredtoberfest at the FredNats Stadium. Join the community for locally crafted beer, delicious food from vendors including 6B&G German Food Truck, live music featuring Whiskey Revival, Alte Kameraden, German Band, and more. With festive activities and games, this is sure to be a memory-maker for the whole family. Tickets range from $5-$50.
October 1
With three stages designated for lively entertainment, the Vienna Oktoberfest is a don't-miss event this fall. You'll find free events for kids, making it perfect for all members of your family. Most importantly, there are two beer and wine gardens and many multinational food vendors. Stroll through the marketplace with your favorite German cuisine, but make sure you don't miss the Bavarian car show. Tickets to this event are free!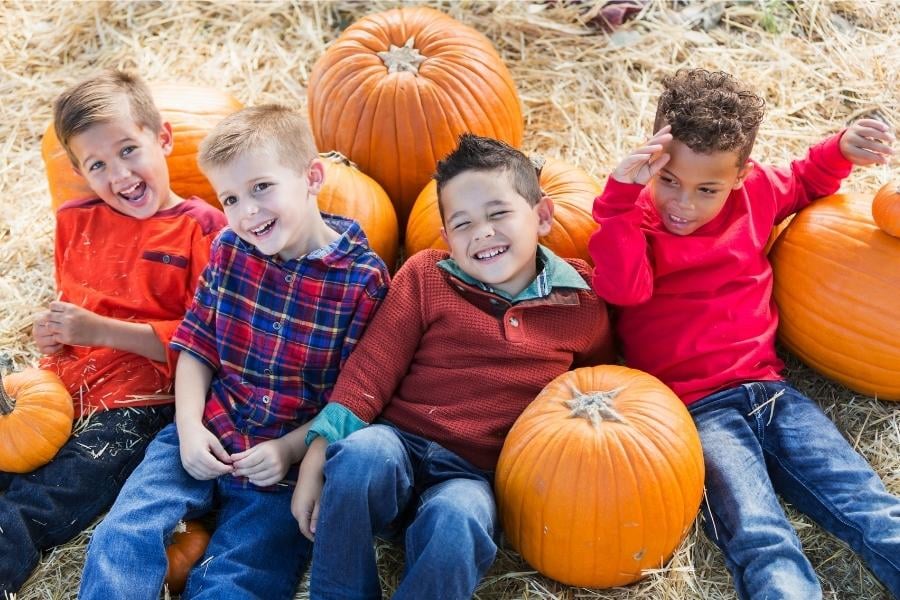 Image from Canva
Saturdays and Sundays, October 1- October 30
Braehead Farm invites the community to celebrate all things fall in October. Stroll through a pumpkin patch where you can pick one out to take home with you. Or, stay for the day and let the kids hop on a hayride, wander through the corn maze, venture on a scavenger hunt, and walk among the sunflowers. And if your children still have energy left to give, let them play all day at the Family Playground, where they can have farm-style fun. Tickets to the Fall Festival are $12 per person. Children aged two and under are free!
October 7 and 9
Hosted on the East Lawn of George Washington's Mount Vernon, this wine festival is nothing short of magnificent. It's hard to beat sampling locally crafted wine while watching the sunset over the Potomac. This event also includes access to the mansion's first and second floor as well as the cellar. Tickets vary in price, but range from $43 to $63.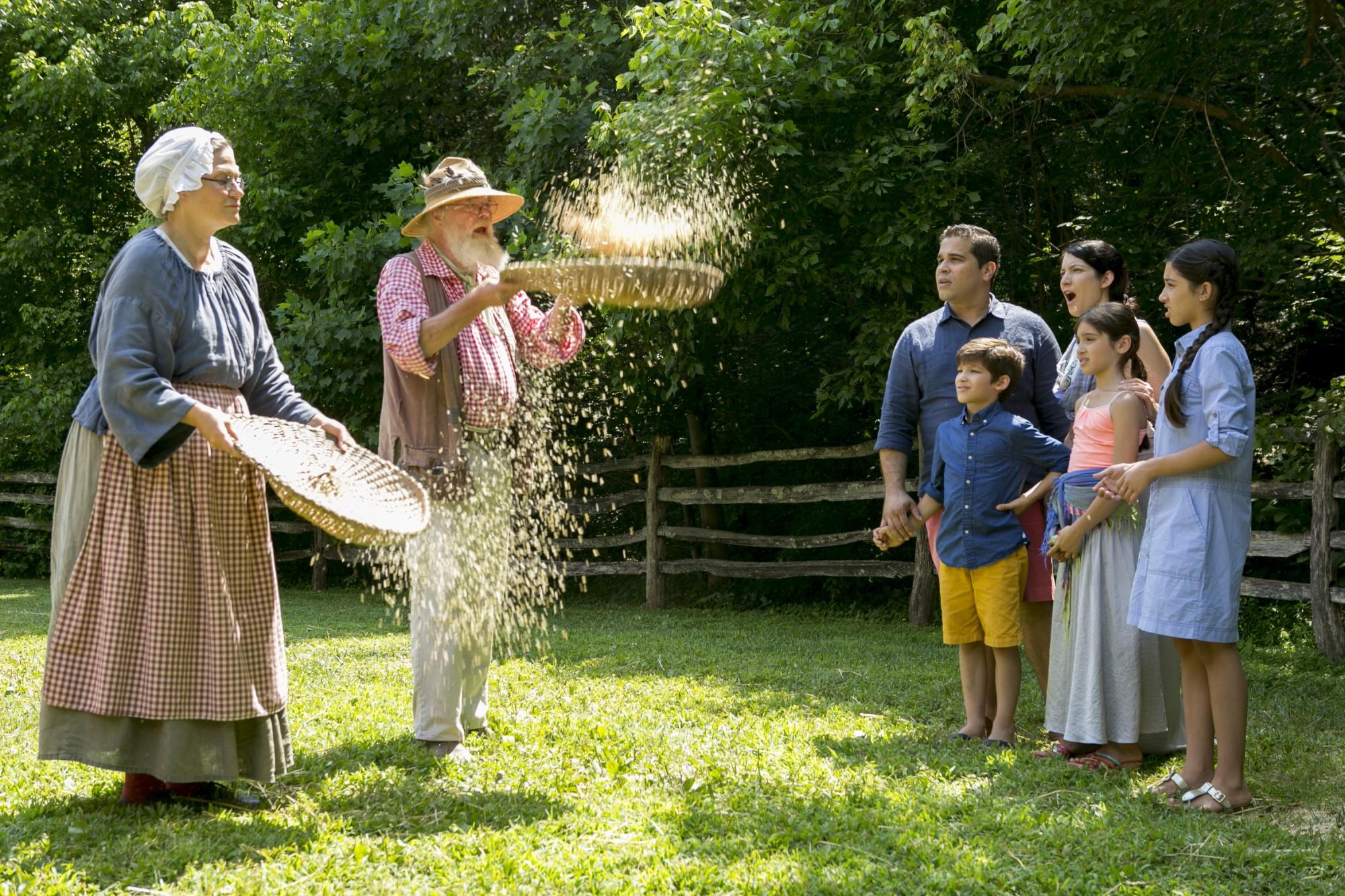 Photo from George Washington's Mount Vernon
October 22 and 23
Another celebration hosted at Mount Vernon is the Fall Harvest Festival. While their wine festival makes for a fantastic parents' night out, this event is a don't-miss festivity for the whole family. Dive into the 18th century, where you can meet George Washington, witness candle making and old-fashioned cooking, and purchase bread baked to perfection in an old clay oven. Even better, this event offers samples of local beers and free entrance for members.
It's hard to miss the beautiful colors of fall in Virginia—even the commute to base or the drive to D.C. is filled with vibrant autumn shades. But the views are best seen from Skyline Drive in Shenandoah National Park, an hour-and-a-half from Quantico. This winding 105-mile road offers an up-close view of the colorful foliage, which is beaten only by the scenic overlooks offering breathtaking vantage points. Make it a short day trip or pack a bag and your tent for a weekend away.
Quantico and the surrounding areas know how to ring in the fall season. By the time the cold weather rolls in, you'll be ready to switch over to heavy coats and hot chocolate, but for now, take advantage of the corn mazes, apple cider, and soul-warming food offered at these fun events. And don't forget to check your local area for more events, as we included just a few to get you started!
Relocating to the Quantico area? Grab your free guide and learn all about the area.