Easy Ways to Add Curb Appeal Before Your Home Sale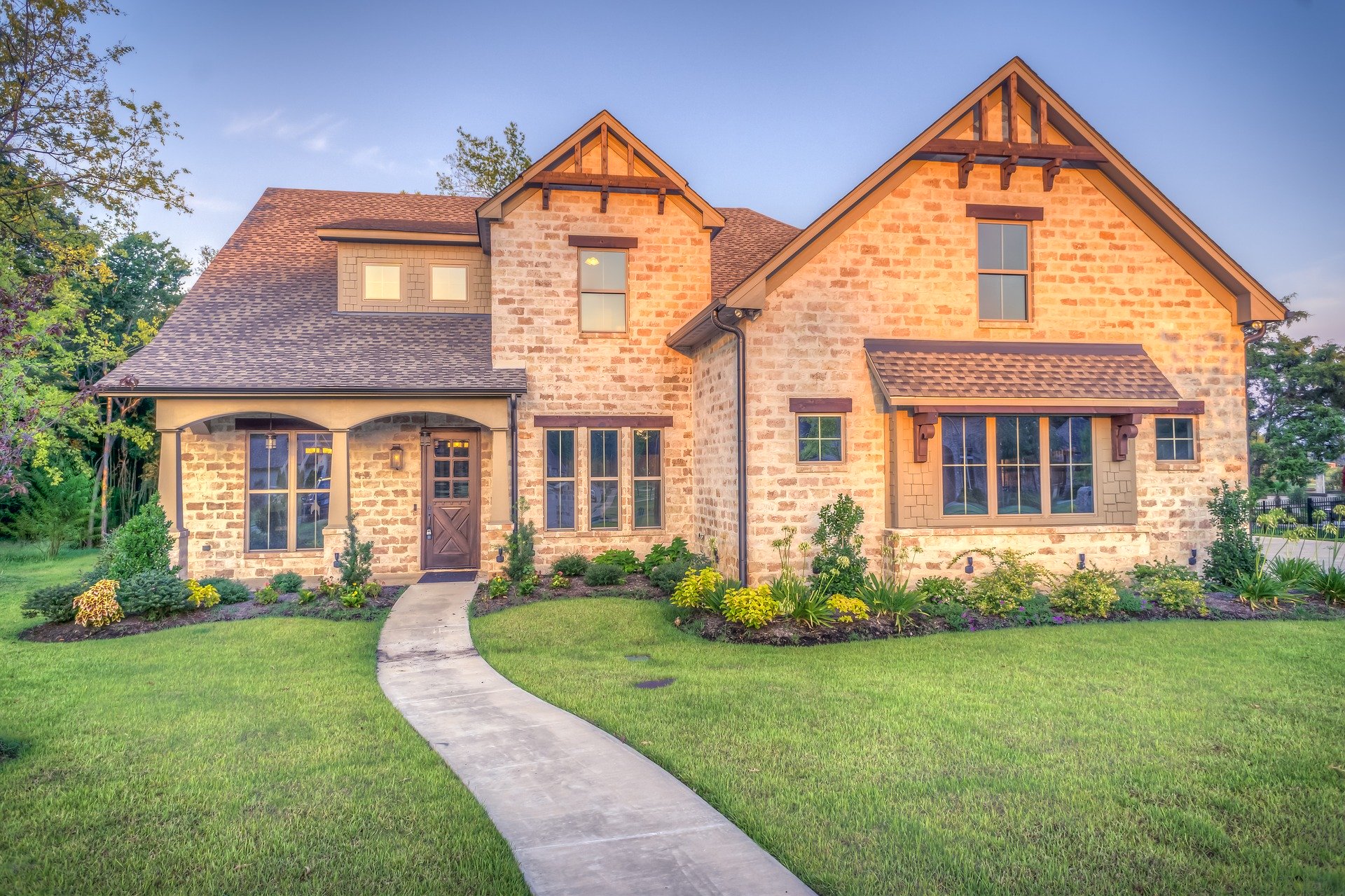 During the process of home selling, it's normal to quickly become consumed with important details such as finding a compatible real estate agent, calculating an accurate price point, and determining how long the house can stay listed before the pull of a PCS dictates the pack date.
Without question, all of these scenarios have to be addressed to make the most of the sale, but there is one detail that often gets pushed to the back burner: the powerful effect that strong curb appeal has on the overall marketing plan.
This is a common mistake home sellers commit early in the selling process, especially during the budgeting phase, when owners have to consider how much money to invest into the home to improve their chances of selling for asking price or more. Short changing the curb appeal budget usually predicts a delayed sale, and after precious time has been wasted, the need to go back and start the improvement process over.
If you're ready to start adding necessary curb appeal improvements, start with this guide to give you some direction on where to start.
Easy Ways to Add Curb Appeal Before Your Home Sale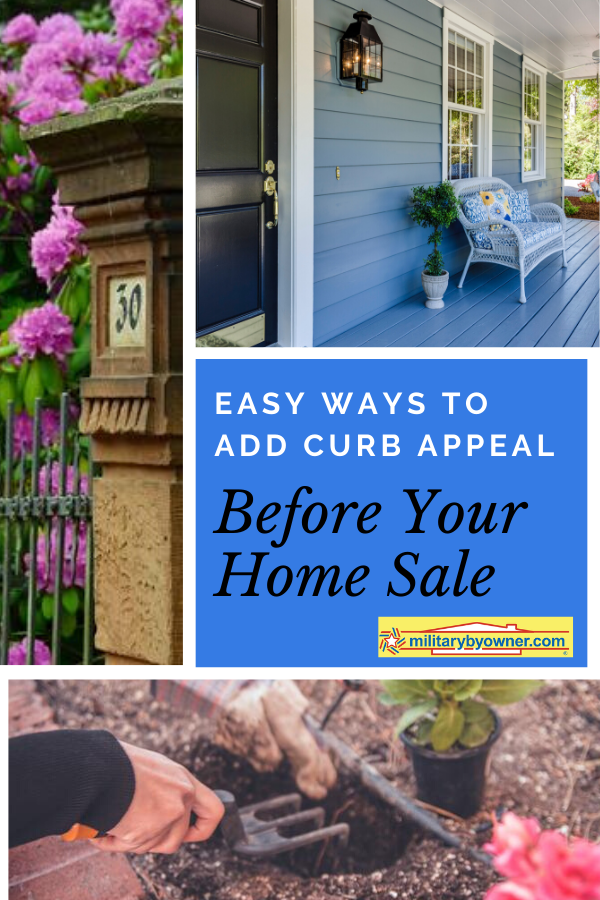 1) Prioritize big-ticket items that add curb appeal.
Examine your home improvement budget and discuss with your real estate agent which large projects are worth your time and money. After deciding what big ticket items to invest in, your leftover budget will dictate the smaller, yet impactful projects to take on.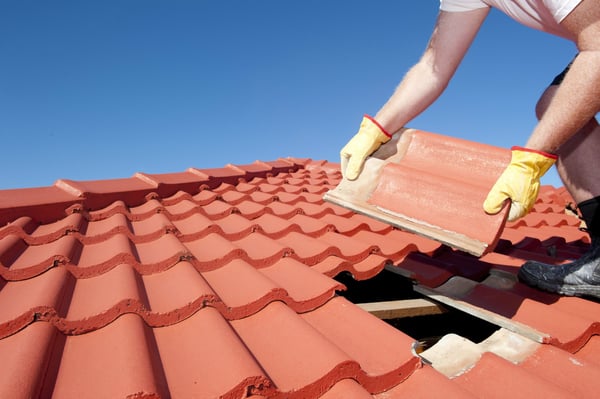 The National Realtors Associations's Remodeling Impact Report 2019 asked Realtors to rank exterior curb appeal projects in relationship to the expected value at resale.
This is the order they reported for priority:
New Roofing
New Vinyl Windows
New Fiber-Cement Siding
New Wood Windows
New Vinyl Siding
New Garage Door
New Steel Front Door
New Fiberglass Front Door
"For exterior projects, the highest percentage cost recovered was from new roofing at 107 percent, new garage door at 95 percent, and new steel and fiberglass front doors at 75 and 74 percent respectively."
From first glance, these are wise investments overall. But, in your local market, some could take a big bite from your profit. It's important to work with a real estate agent early to decide which projects makes the most financial sense.
2) Clean up and home maintenance are simple ways to boost curb appeal.
A pot of pretty flowers and a new door mat won't disguise sagging gutters and dirty siding. Home upkeep is a significant undertaking, especially if only attended to right before a home showing. You'll want to plan for plenty of time to take care of the basics before attempting to dress up the curb appeal.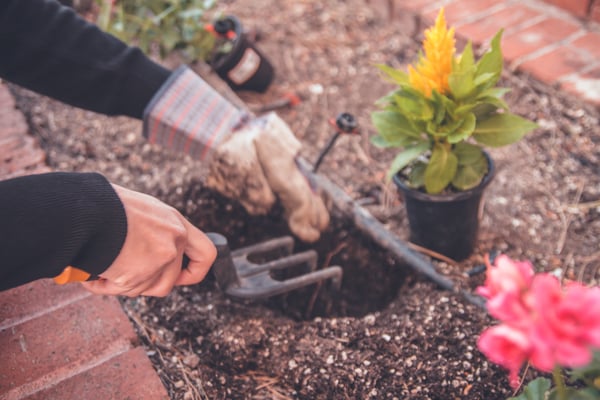 Mulch and weed flower beds.
Add new flowering and green plants. Choose drought resistant varieties if scheduled watering is problematic.
Power wash siding, driveways, and sidewalks.
Repair black top and cracked driveways.
Re-point brick walkways and porches.
Fix cracked window panes.
Clean and possibly repaint shutters. This is a tip that instantly changes the look of the overall house facade. For example, an upgrade from black plastic shutters to quaint wooden farmhouse style shutters automatically updates the look closer to a modern farmhouse, which is popular with many buyers.
3) Plan with a purpose.
Part of your marketing plan is to envision who is most likely your prime audience of buyers and then tailor your home to their tastes, including the exterior. Curb appeal is appreciated differently depending on each buyer. In some cases, functionality is a main selling point, but in others, family-friendly features take precedence. Take a look at some considerations to suit different sets of home buyers.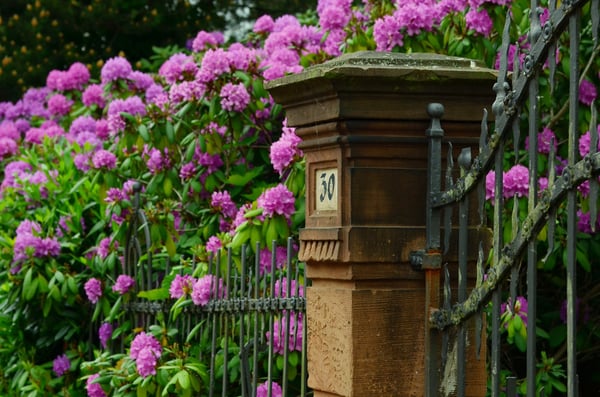 Home Buyers Who Work Long Hours
They're likely looking for minimal maintenance and a "set it and forget it" type arrangement. Cater to this crowd with exterior paint formulations that repel mildew and mold and choose siding colors that camouflage grime and dirt.
Minimize accessories that need to be cleaned, but don't go too sparse. Although they work long hours, these buyers want to be comforted by their home entrance when they come home. Because the house is empty often, consider adding a lock box type mailbox that deters porch pirates.
These curb appeal qualities also attract single buyers, those who travel regularly, and empty nesters.
Get ideas in our post Add Decorative Fencing to Your Home for Instant Curb Appeal!
Families with Children
Does your home for sale have the curb appeal amenities that are attractive to parents whose top priorities are raising their children in a safe, welcoming environment? Parents look for clean, well-tended yards and secure fences to corral children and pets. A swing in the yard doesn't hurt either.
Curb appeal doesn't only apply to the front yard. Although back yards aren't in the first sight of buyers, attractive back spaces are extremely valuable for buyers who consider the outdoors an extension of everyday living space.
These home buyers are also looking for landscaping that isn't overgrown. Trim trees and shrubs lessen the chances of unnoticed crime occurrences.
4) Emphasize your outdoor living space.
There's a reason marketing photographs include multiple pictures of a backyard oasis. Home buyers aren't looking at a back yard simply as a functional space to be maintained. A deftly staged patio or deck entices buyers to see themselves enjoying lush lawns and cool shade from colorful patio umbrellas. Add curb appeal to take advantage of your yard, because the idea of extending living space outside continues to trend and doesn't seem to be losing steam.
Take a look at 4 Landscaping Ideas for Instant Curb Appeal.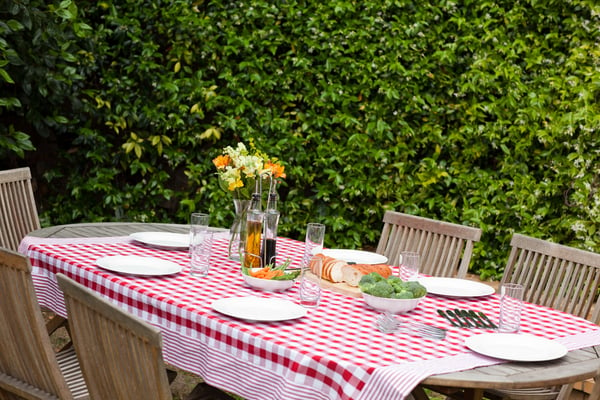 Re-stain the deck wood and repair any loose or warped planks. A general overhaul to clean up the space goes a long way. Use a variety of outdoor rugs to designate multiple areas for seating and dining. Similarly to the front porch, potted plants add interest, and if needed, privacy. Pile on the weather resistant cushions and pillows for more comfort and coziness.
5) Update the entryway.
An entryway encompasses a variety of elements, depending on the style of the home. Some properties include a long, grand walkway that leads to a spacious wraparound porch, while others simply have a brick or concrete pad that ushers friends and family directly inside.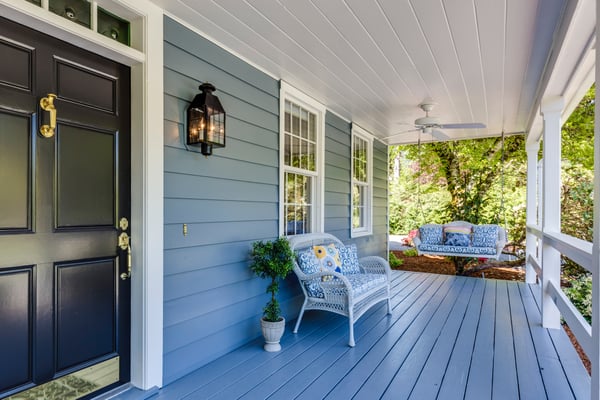 Photo by Francesca Tosolini on Unsplash
Take advantage of the space available and make it shine! The entryway is the dominant visible feature both curbside and in online photographs. Here are some ideas to make your features stand out.
Start with a fresh slate. Sweep, power wash, and scrub as many surfaces as possible. This includes cobwebbed corners, dirty light fixtures, glass doors, and porch floors.
Repaint the front door. A paint refresh emphasizes personality with a bold, but unusual front door color, such as navy blue. Touch up coats spruce up the existing color by hiding chips and dents.
Choose new hardware. Pick a cohesive look with one or more finishes for door hinges and knockers, mailboxes, lighting, and address numbers. A little style goes a long way.
Accessorize. First impressions are vital to home selling marketing plans and the front porch sends an invitation to appreciate what is inside. Nowhere else in the house does a small budget boost the potential to sell, relative to the space, like the front entry.
Pot blooming plants. Planters and stands add visual interest through color, height, and texture. Planting a scent to remember is a tried and true trick to keep your home in the running for a second look. Honeysuckle and lavender are two well tolerated scents among the public.
Add outdoor linens. Choose fabrics such as rugs and doormats designed to withstand the elements and that also add visual interest to punch up the charm factor. If the square footage allows, purchase porch furniture and pillows. Who can resist a quick sway or two on a front porch swing?
Now that you know where to start, choose the curb appeal options that work best with your overall marketing plan for selling your home. If you need more inspiration, follow us on Pinterest, where we're sharing curb appeal improvement plans and home staging projects.