3 Tips for Finding Home Maintenance Providers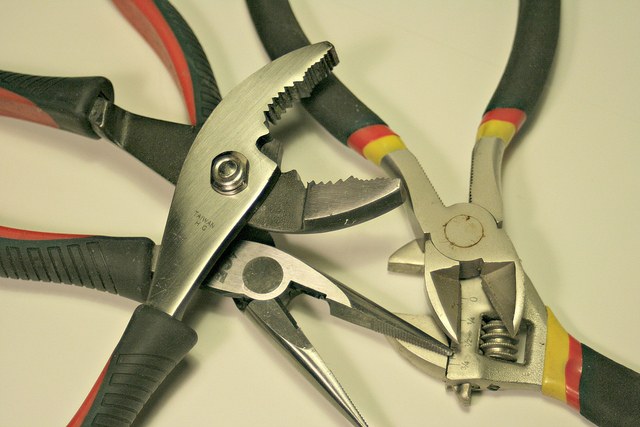 We are one of those military families who have been perpetual home renters. We have no experience with owning a home and little knowledge in the way of home repairs. In fact, our longest stay in one home was a residence in privately owned military housing with very good on demand (relatively) housing maintenance requests. From our other rental experiences, I know that we need to stay ahead of home care to avoid as much inconvenience as possible in the future. For example, we have a chimney sweep and gutter cleaning/repair professionals arriving this month to prevent and repair any issues. Consider this article from MilitaryByOwner describing which repair fees are renter's responsibilities and which may fall into your landlord's hands.
After each PCS, it's always a challenge to find reputable local businesses for everything from lawn care to handyman services. It is really one of the chores I hate the most. I feel like I spend hours researching the best options, which can vary tremendously. I also find myself awkwardly questioning a newly met local as to who they use for maintenance in their home. It's not the best ice breaker or conversation starter, but references are a large part of how renters and homeowners find reputable vendors.
Here are some national companies I've used in the past, with pretty good results. However, I hope readers will contribute some of their own successful research techniques, especially on the local levels.
Angie's List: Probably the gold star, or at least a pioneer, of reviews and research for service professionals. It is a paid subscription service, however. Basic monthly plans start at $3.75 per month up to $20.98 for a basic three-year plan. My experience with Angie is limited, but noteworthy. I logged in as a friend and perused the reviews for an auto transport company. The company I chose was awesome and I used them twice for cross-country car transport. I am seriously considering subscribing in the future.
HomeAdvisor: I recently used this company to connect with a handyman for several small, but difficult, projects in our home. I was really happy with how the process works. HomeAdvisor screens and presents options for service providers given your set parameters. HomeAdvisor was quick with communication and their choice for a provider worked well for us. Bonus--no subscription fees!
Five Star Rated by Home Services Review: When we moved in this summer, the previous renters left a copy of this guidebook for us to have on hand if we needed some type of service request. I was not familiar with this company, but it neatly catalogued vendors that have been independently researched and evaluated. I picked a company to do an additional carpet cleaning, and they handled the appointment well and even returned when I asked them to reclean a section. Looking back, it probably didn't need it, but he humored me and came out again happily. Although you can find them scattered throughout the U.S., 13 cities are listed. Cities with major military influence include Virginia, Maryland, and Metro D.C. areas, Tampa and St. Petersburg, Florida.
As I've researched these companies, the reviews all seem legitimate and helpful. Other sites such as the well-known Yelp and Google reviews can get bogged down with bogus entries and vendetta rants. My best plan of attack is to begin with neighbor's suggestions and then consider two or three sources I have suggested for reviews of providers and see if the facts stack up. While you are in the research state of mind, take a moment to browse the Resources page at MBO, for an interesting selection of house-related topics for renters and homeowners alike.
photo credit: HomeSpot HQ via photopin