10 Tips to Keep Your Home Safe During Holiday Travel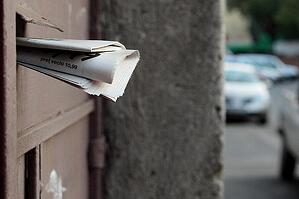 You've probably seen the well-intended Facebook posts warning family and friends to avoid sharing information about their vacations and holiday travels. For those with a public social media profile, sharing a picture of yourself in the Bahamas with a quick note abouthow you're escaping the snow is akin to laying out a welcome mat for would-be burglars.

It doesn't matter that your address isn't listed on your Facebook profile; you'd be surprised what someone with limited hacking skills can find.

Then again, beyond a few anecdotes, how many burglars truly stalk Facebook accounts to find out if a home is vacant? The real dangers for the safety of your home exist in and around it. To keep your home safe during holiday travel, you'll need to do more than avoid the temptation of the immediate gratification of getting likes for your beach photos.

Burglary of residential property is a real threat to your home. The FBI Burglary Statistics report shows that, in 2013, burglary of residential property represented 74% of the almost 2 million burglary offenses that occurred during that year. Of those 2 million burglaries, almost 60% involved forcible entry while another 6.4% involved attempted forcible entry. Make sure to read tip number seven to help your home end up in the 6.4% burglary-fail efforts!
What are some steps you can take to keep your home safe during holiday travels?
1) Don't leave a vacation voicemail message.
After mentioning the Facebook message, reminding you to not leave a vacation message on your voicemail seems a bit redundant, but don't do it! In fact, a voicemail message is probably worse, because telemarketers and research companies have likely purchased your address in addition to your phone number. Don't make it too easy for anyone with an intent on nefarious pursuits by telling them straight out how long you'll be away.
2) Don't let your mail pile up!
Take advantage of the USPS Request Hold Mail service, which is free and can be scheduled online up to 30 days in advance. You can even arrange to have all of your mail arrive on your return.
3) Keep up with yard maintenance.
If you're gone for an extended period of time, particularly during the spring or summer, then your yard will spill your secrets. If you're gone during the fall, the fallen leaves will ruin your grass. During the winter, pre-arrange to have someone shovel your front steps. If snow builds up in front of your door, then never mind the burglars--you may have some worried neighbors beating down your door to make sure you're still alive in there!
4) Invest in home automation.
So Rosie from the Jetson's still hasn't transpired in any tangible way (though we can all still hope!), but many home control systems can give your home a lived-in look.
From the convenience of your mobile device, control the lighting, temperature, security cameras, and sprinklers in your home. Turning lights on in the evening can help it look as if you're home, temperature controls can help save on energy costs, and security systems can send you e-mail or phone alerts if motion is detected in a part of your home when it shouldn't be. You can even set your sprinklers to turn on if any motion is detected on your lawn. If that doesn't keep burglars away, it'll at least keep your neighbor's errant dog from leaving you little presents!
5) Enlist the help of a neighbor to make your home look occupied.
Have the neighbor put out your trash cans on garbage day even though there's nothing in them; this is just a quick visual deterrent. Ask them to pick up packages from your front door and also remove door hang tags and flyers, as those are dead giveaways that someone isn't home.
6) Hire a professional house sitter.
If you're a military family new to the area and don't know your neighbors well, consider hiring a professional house sitter. Costs vary, depending on whether the sitter is a personal reference or from a professional company.
If you have pets and they'll care for those, too, then that's a bonus! It may even cost you less than boarding. If you've ever hired a house sitter, we'd love to hear about your experience. Please share in the comment section.
7) Secure your doors.
A cheap piece of plywood placed on the track is a highly effective deterrent that will prevent potential intruders from breaking into sliding glass doors. Or purchase a more visible metal protective bar for about $10-15.
Small, visual deterrents can help a burglar determine that your home has too many potential obstacles, and they may move on to an easier target. Also, unplug your automatic garage door opener as universal remote controls are easily accessible. Once inside the garage, a prospective criminal can remain concealed for an extended period while destroying or removing the door to the inside of your home.
8) Walk outside and examine your neighborhood as if you were a criminal.
Consider which home looks most attractive to a burglar. Look for potential places where you could conceal yourself while breaking into a home. Are there large bushes to hide behind while you jimmy open a window? Are there windows revealing pricey grab-and-go tech items and valuables on display? Do some homes have security signs and stickers while others don't?
If those are your bushes, cut them; if those are your windows, cover them; if your home doesn't have security signs and stickers, get some—even if you don't purchase a security maintenance system. Again, this is a matter of providing an additional visual deterrent.
9) Protect your pipes.
Outside intruders aren't the only danger to your home while you're away. During winter travel, freezing presents a real danger to your water system. To help prevent water damage, turn off the main water source to your house. In many houses, the water source is located outside of the house, so call your water company if you're unaware of how to shut the source off. Make sure your thermostat is set to no lower than 55 degrees to further help prevent freezing.
10) Protect your electronics.
Make sure everything is unplugged before you leave. If that final load of laundry is still wet, then leave it wet; you can easily rewash it when you return from your holiday. A fire started by a dryer is one of the leading causes of fires in the home. Likewise, unplug your small appliances, including the television, your computer, and small kitchen appliances.
For more information on how to protect your home during winter travel, make sure to click below to download more winter home maintenance tips!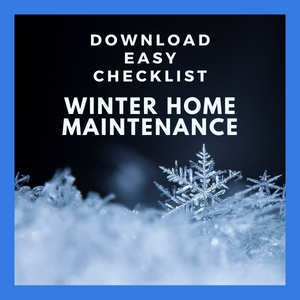 ---
photo credit: Bogdan Suditu via photopin cc