Celebrate Oktoberfest Near These Military Bases!
We love fall! And even if celebrating the autumn season has become something of a social media cliché involving salted caramel lattes, pumpkin everything, and pictures of crunchy fall leaves paired with tall boots, there's one thing many military families can agree on: Oktoberfest!
If you've been stationed in Germany, I doubt you need an explanation of Oktoberfest. For everyone else, here's a little history from Brittanica.com:
"Oktoberfest, an annual festival in Munich, Germany, is held over a two-week period and ends on the first Sunday in October. The festival originated on October 12, 1810, in celebration of the marriage of the crown prince of Bavaria, who later became King Louis I, to Princess Therese von Sachsen-Hildburghausen."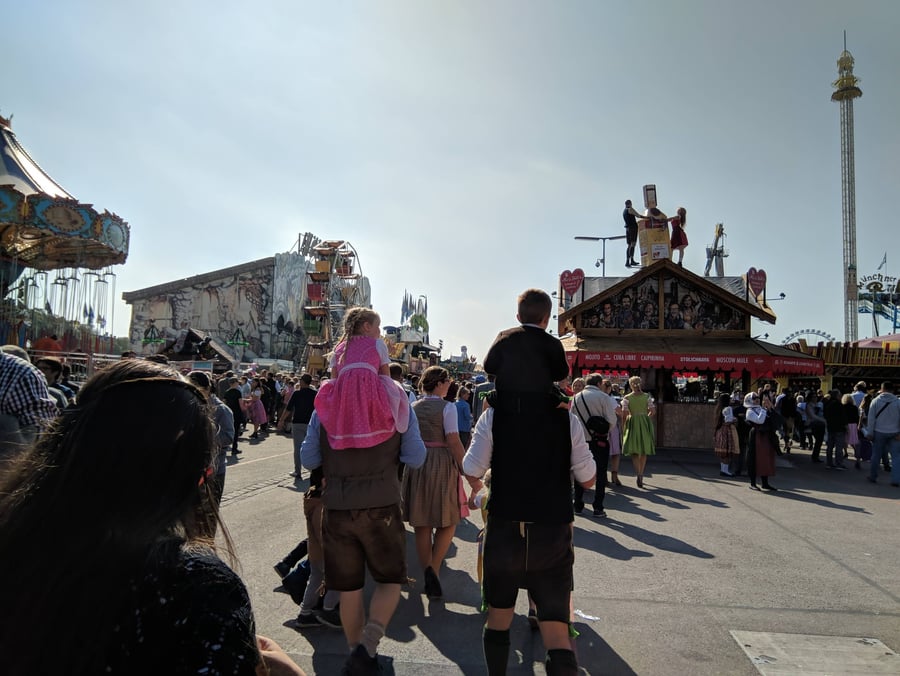 Oktoberfest in Munich, Germany. Photo by Chandramohan Sudar on Unsplash
But for most people, Oktoberfest = beer + celebration. While Oktoberfest in Munich, the largest folk festival in the world, has been canceled again this year due to COVID-19 restrictions, there are still plenty of opportunities for you to find Oktoberfest festivities near many military bases. Oktoberfest traditionally ends in early October, but in true American fashion, we let the celebration go on much longer.
Check out these Oktoberfest events at a military base near you!
National Capital Region
If you're at Fort Belvoir, the Pentagon, Joint Base Andrews, Joint Base Anacostia-Bolling, or any of the military bases in the D.C. area, you can easily get your fill of beer, bratwurst, and outdoor activities! While some of these events end in late September, there are many that extend into October. Learn more at the Washingtonian's Where to Celebrate Oktoberfest Around DC.
Robins AFB, Georgia
If you missed the Robins AFB's Oktoberfest event in September, head to nearby Macon from October 15-17 for Oktoberfest at the Garden. Sample German sausage and pretzels from Satterfields and enjoy live music including a live polka band!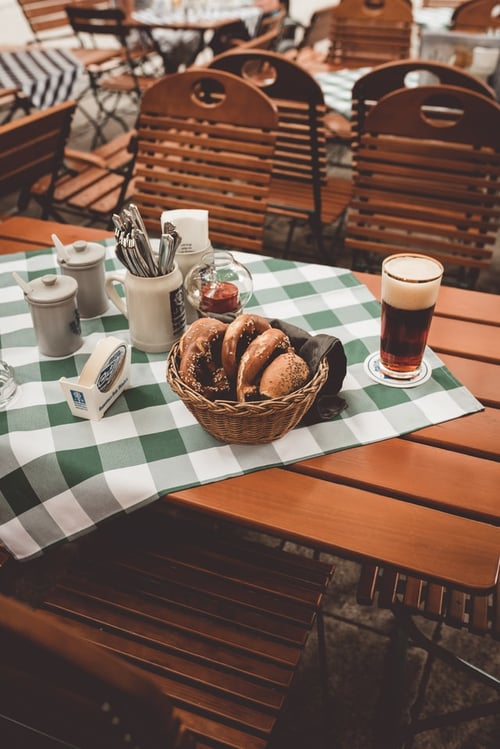 Photo by Clay Banks on Unsplash
Joint Base San Antonio
The San Antonio area loves to celebrate Oktoberfest! Find events throughout October 2021: All Events in San Antonio.
The nearby New Braunfels Wurstfest is legendary, and runs from November 5-14. While not strictly an Oktoberfest, this festival celebrates the area's rich German heritage with food, music, dancing, carnival rides and games, German, Texan and domestic beer, and special events.
San Diego Area
Enjoy your beer with a view of the Pacific Ocean! If you're stationed in San Diego, nearby Ocean Beach is hosting the OB Oktoberfest October 8-9. Grab your lederhosen or dirndl and enjoy local bands throughout the weekend. You'll also find free entry to the food and craft vendor area on Saturday from 10 a.m. to 6 p.m.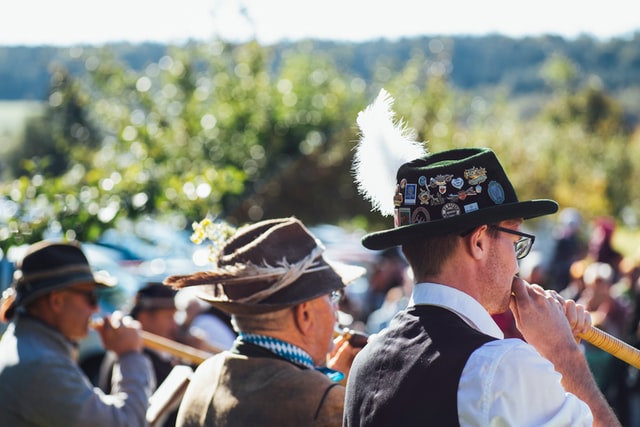 Photo by Markus Spiske on Unsplash
Hampton Roads, Virginia
Oktoberfest in the Hampton Roads region is a go for 2021! Whether in the cities of Hampton, Yorktown, Virginia Beach, or Norfolk, you won't run out of fall and Oktoberfest events. See below for details and dates. There are many to choose from!
Fort Campbell, Kentucky
Bikers Who Care is hosting the Clarksville Oktoberfest 2021 on October 23. A Kids Zone, live music, German food, and, of course, cold beer are on the menu.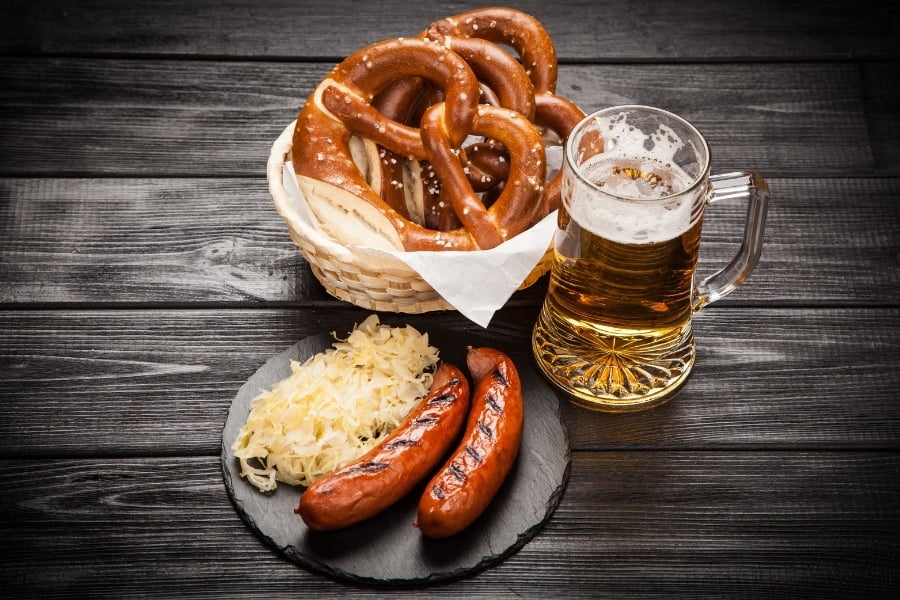 Image from Canva
MacDill AFB
The Tampa area will hold Oktoberfest Tampa over 3 days from October 8-10 at Curtis Hixon Park. Known as one of the "Top 5 Oktoberfests in the Country," tickets are available for pre-sale.
Fort Bragg, NC
The cities of Fayetteville and Wilmington are both playing host to numerous events during the Oktoberfest season. Learn more: My Area Network.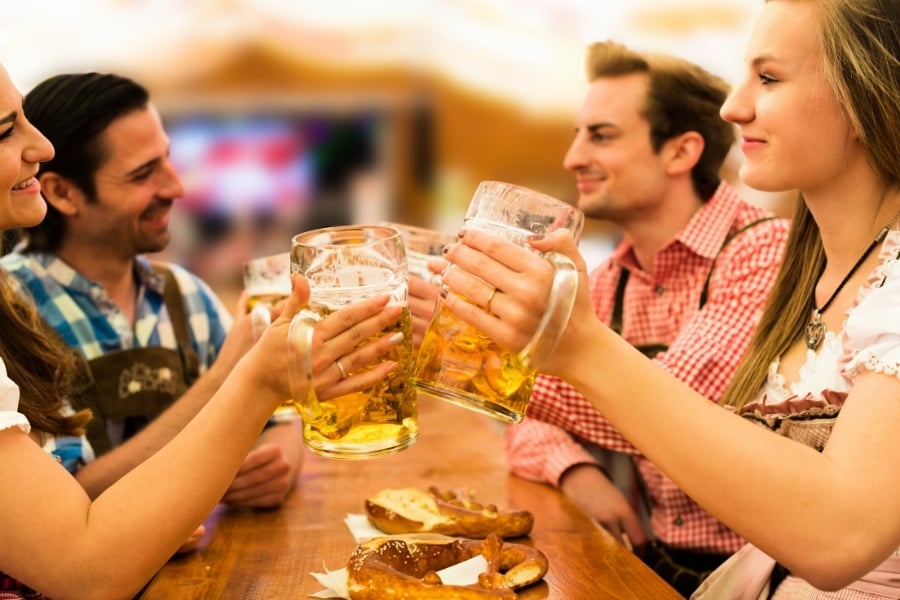 Image from Canva
Lakenheath AFB, England
On October 2, the Liberty Club at Lakenheath will put on its annual Oktoberfest, complete with family friendly events, as well as "adults only" later in the evening, and an after-party. Get the details from Lakenheath's FSS.
Is there an Oktoberfest happening at a military installation near you? Tell us about it in the comments! In the meantime, Prost!