Crowdsource Your Neighborhood Research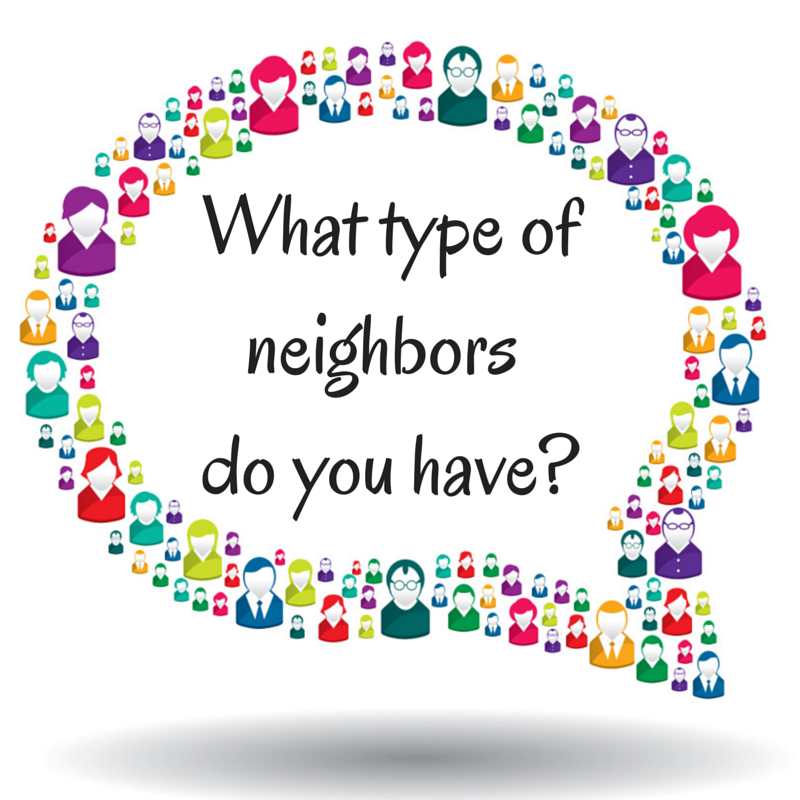 Any good Millennial crowdsources almost all of their decision making, according to research reports from both the Pew Research Institute and the Event Marketing Institute.
For instance, on a recent trip to Seattle, my husband found the most incredible tacos; they came from a food truck semi-permanently parked down a dead end road that we'd never have found if not for our good friend Yelp. Who'd have thought that we'd find tacos to rival those of Texas and New Mexico in Washington state?
Crowdsourcing helps us find the best food, entertainment, lodging, electronics, and even apartments.
Neighborhoods, however, are sorely missing from that line-up, particularly considering how much of our budget we spend on our home. As with the food truck, most neighborhoods have a developer's website or Homeowner's Association that either advertises or provides details about the area. You'll also find an expert on the neighborhood—the property manager, landlord, or real estate agent—but they are either not objective or they can't give you the information you really want.
You really want to know if the neighborhood is a place where your family will thrive, right? Unfortunately, knowing whether your family will thrive in a neighborhood assumes that:
a) The neighborhood is safe.
c) The neighbors are friendly and welcoming.
d) There are opportunities to engage with your neighbors, if that's important to you.
Property managers, landlords, and real estate agents can't answer these questions for you, though, because that would violate the Fair Housing Act.
You can research the data yourself by reading crime maps, calling the police station, scouring the internet (and losing potentially hours of your life that you can never get back), and calling the HOA or apartment community to find out about social activities.
Even when you've conducted all of this thorough research, though, you won't truly get a feel for whether the neighborhood is a good fit for families, and particularly for military families like yours, unless you hear it from military families who've lived there. Aside from posting in Facebook forums to inquire about every single neighborhood you're interested in (and hoping that the administrator doesn't boot you out of the group for annoying everyone), there haven't been many other opportunities to hear from military families about their neighborhoods, particularly when they've already relocated to their next duty station. That is, until now.
One new option for finding out whether your neighborhood is safe, welcoming to military, and suitable for your lifestyle is Military Town Advisor.
This free site allows you to read reviews from other military families about neighborhoods you're interested in, and it encourages you to post about your neighborhood to help out other families.
As the site is still relatively new, not every military installation has extensive coverage of its neighborhoods, though some areas have large swaths of their cities covered.
For instance, a search on Joint Base Fort Myer-Henderson Hall revealed a number of reviews of the popular town Kingstowne. Reviews cite nearly everything, including military demographic (generally officers in this area), appearance of the area (lots of townhouses and generally well-maintained), and cons of living in the area (commute to DC). The reviews also feature recommendations of best local restaurants and activities, so you've already got a head start on where to begin your Yelp and TripAdvisor research for your new area!
Another search on Beaufort MCAS, meanwhile, showed a large number of reviews with warnings of where not to rent. Who doesn't want that advice? The titles of the reviews explicitly state neighborhoods that are unsafe or not renter friendly; these aren't tidbits that your property management company will share with you. One review of a neighborhood just 5 miles from Beaufort MCAS bluntly states that it is an "average place to live." The reviewer explains that it isn't necessarily a bad place to live, but offers a concern about the rentability or saleability of a home (what military homeowner and military landlord on MilitaryByOwner doesn't want that kind of information up front?!). The reviewer also offered a suggestion that prospective military families should try to live closer to the water instead.
When you're researching your next home, check out MilitaryTownAdvisor, and make sure that you don't forget to pay it forward by reviewing your neighborhood, too!