Customize Apartments and Other Small Spaces for Everyday Comfort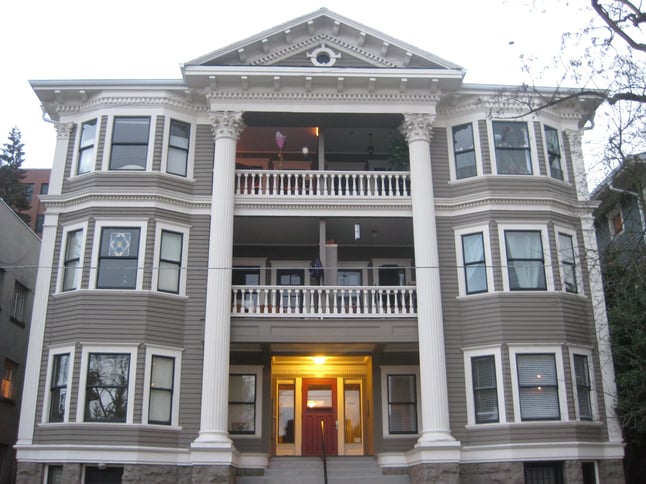 There are many ingenious ways to make small space living, such as an apartment, easy and stylish. With the help of space saving and creative solutions, your petite pad can look and feel its best.
Apartment Basics Tailored to You
If the apartment is a rental, then painting walls may not be allowed in your lease. An inexpensive way to add color and customization to your home is to paint or stain furniture. Colorful bedroom, dining, and living room furnishings can all change the appearance of a room instantly. Painting is especially useful for upgrading the quality of lovingly handed-down pieces.
Apartments and small spaces tend to lack adequate lighting. Even if overhead lighting is available, table and floor lamps will add comfort and coziness to the room. When purchasing lighting, if lamps are not sold separately from the shades, transforming them into unique accessories is achievable with glue, ribbons, paints, or fabric. Light switches and electrical outlet plates are simply enhanced with paper or fabric, glue, and Mod Podge. This tutorial from The Plumed Nest can help you give the look a try.
An old trick of the decorating trade is to add mirrors to small spaces. The light bouncing from a gallery of hung mirrors will do wonders for opening the area. Rental or military housing walls might not be conducive to many nail or screw holes, so dive into the many options Command Brand brings to damage-free mounting. Plastic, metallic, large, or small are just a few of the many choices for hanging decorative items with these variations of hooks.
Space Shifters and Storage
A modest loft space (which is basically one room) is assisted with divisional furniture such as modular bookcases. Arranging one or two shelving sets to portion one "room" from another is achieved with this type of separation. Interesting arrangements of books and decorative items throughout the shelving personalizes the home. The distinct space effect is completed by adding rugs to differentiate functional areas such as living or office.
Check out the Floyd Leg! These adjustable vice-style table legs instantly turn any flat, hearty material into table tops for dining, office, or nightstand use. There are a variety of modern leg colors to embellish any room. The legs are removable, reusable, easy to pack, and plain genius for small space living. The uses are endless, and who says you can't paint them any color you want later down the road?
The use of day beds provides double duty for seating. The "small living" movement has drastically improved daybed options. Plenty of sturdy and colorful pillows arranged on top allow for comfortable daytime seating. Trundles for daybeds are also widely available now, offering guest sleeping options. If the trundle is not needed, pull-out drawers designed for extra storage underneath the daybed are another option. If neither of those are preferred, use an old school technique and add four risers to lift the bed for added storage space. Today's risers even come with USB and electrical outlets for multiple users and devices.
Discover Details
Details make a house a home, so take the small steps to inject comfort or luxury whenever possible. If your rental is equipped with low grade window coverings or shower heads, replace them promptly. Nothing says temporary rental like plastic blinds and a drip for a shower. Easy spring-loaded curtain rods are low maintenance and fit many dimensions of windows. Moving in with a high-end shower head to replace the old one immediately drives the comfort level up. Store the originals for replacement before moving.
Don't forget available space inside or behind doors. Most closet, bathroom, bedroom, and pantry doors allow for hanging hooks or pocket dividers above the door. Pocket dividers can store socks or spices--whatever fits within the pockets. No one is the wiser because the items are all disguised from the general view.
Restricted living provides fun challenges for owners to use creativity in home decor while providing functional solutions to make the most of their living spaces. MilitaryByOwner's Decorating Resource Guide offers more solutions for small spaces in addition to other decorating needs.