Ease the PCS Transition with the Youth Sponsorship Program
Military members and spouses have the advantage of knowing

permanent changes of station

are filled with unknowns and uncertainties, and we're still stressed, so it's easy to imagine the

stress that military kids go through

move after move with little say in the decision.

As adults, we try to take back some control of our dictated transitions by searching the internet for information about neighborhoods at our new destination and scouring social media to find the best schools. We'll even reach out to a friend-of-a-friend to snag the perfect rental.

Unfortunately, kids usually don't have these reassuring prep activities to relieve stress. But, there's good news: they have a program designed just for their needs, the Youth Sponsorship Program.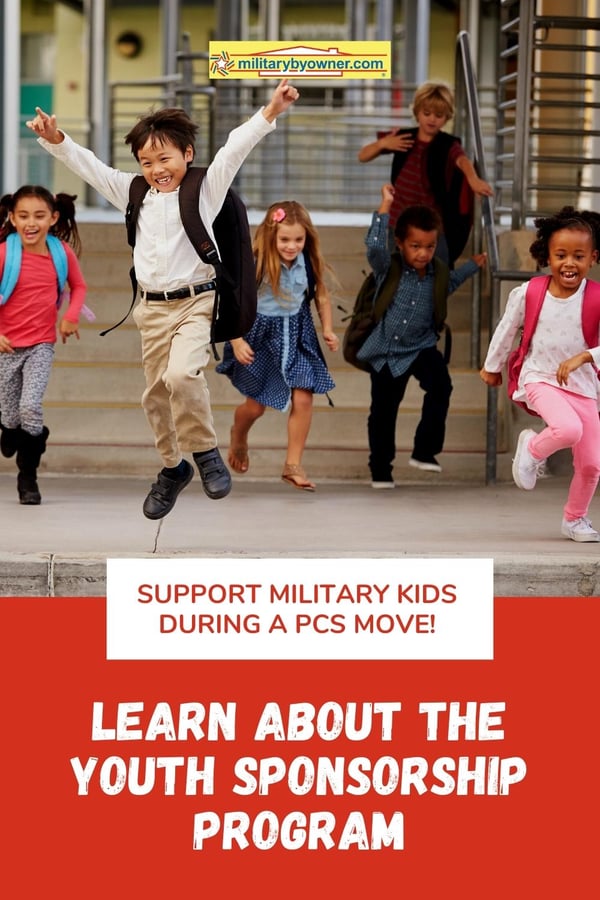 The Youth Sponsorship Program: Created to Ease Your Kids' Transition
The Youth Sponsorship Program was invented to give kids a chance to make some decisions for themselves and investigate their new surroundings. The YSP is similar to the traditional sponsor programs the military has been running for years, but the YSP matches kids already located at the destination to incoming kids who are hopeful to start learning the ropes as quickly as possible. With help from parents to make the coordination, new kids are introduced to local kids either through phone calls, emails, or events after they've registered with their gaining installation.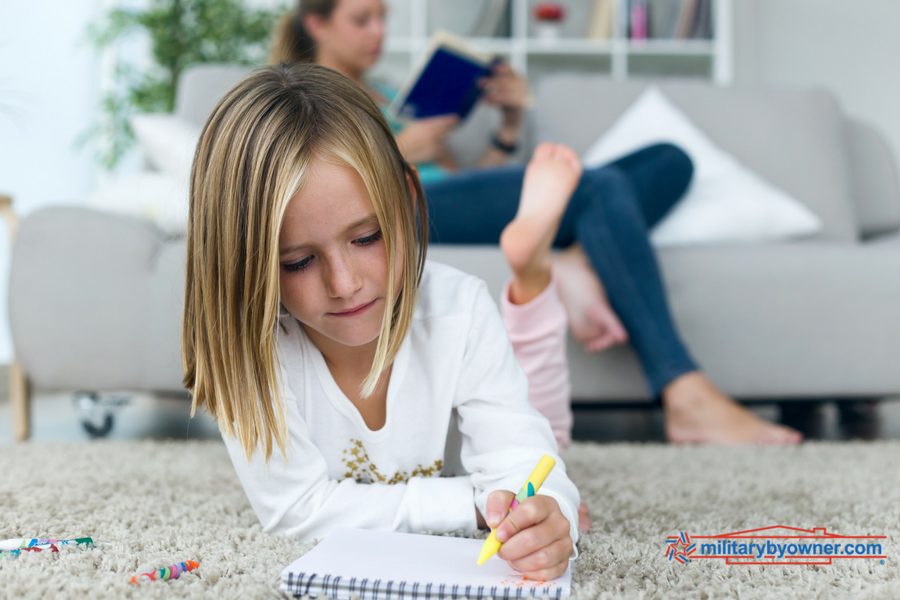 Image from Canva
Youth Sponsorship Programs Provide Important Touch Points
There's nothing like moving to a new home and already knowing new friends. The YSP can help your children connect with other kids in their area. Here's how:
An introduction to just one new friend often leads to meeting many more friends quickly.
A friend can answer detailed questions about classes, recess, teachers, and more.
A new friend will be eager to show you around the neighborhood.
The YSP provides a familiar face before arriving at your new destination.
Kids aren't required to live on base; children in surrounding cities are eligible.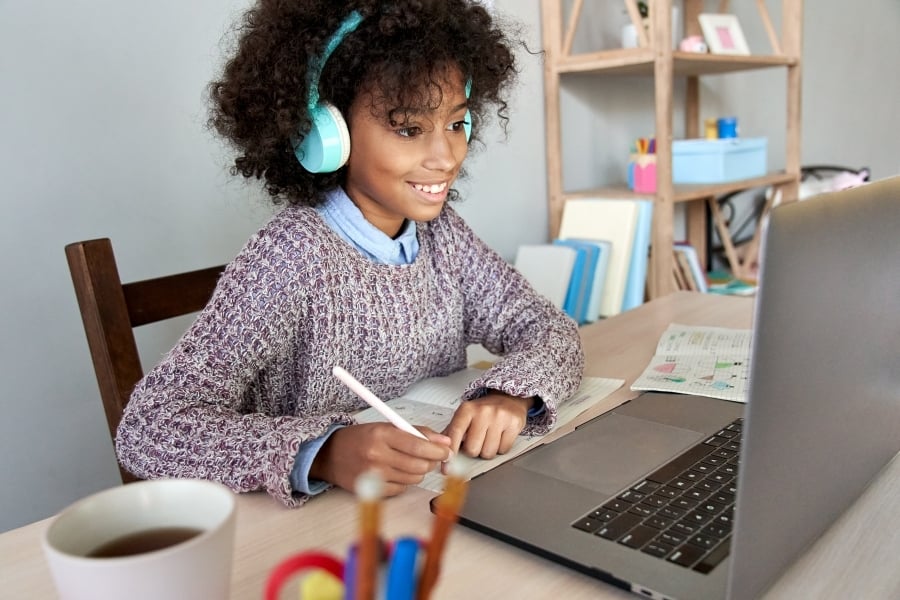 Image from Canva
Military Child Education Coalition's Student 2 Student School Transition Support Program
A large component of the YSP is the Military Child Education Coalition's Student 2 Student (STS) School Transition Support Program. The program is school-based, where military children are present, even on off-base campuses, and led by current students. Their goals align with YSP's intent to ease the transition and provide safe and positive communication between military and civilian children. STS is available at elementary, middle, and high schools.
It's never too early to prepare for a new school. See 7 Tips to Help Military Kids Adjust to a New School can help.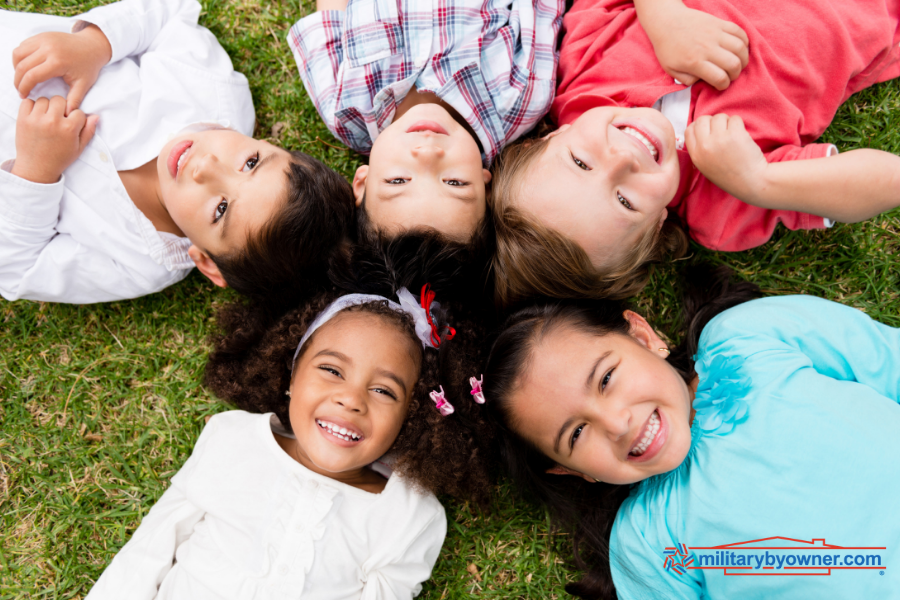 Image from Canva
How to Find a Youth Sponsorship Program Near You
The law, Title 10 U.S. Code §1785, directs the Secretary of Defense to require a YSP at each military base (CONUS and OCONUS), so they should be easy to find. Start with a search within your home base's page, usually under Child and Youth Services, MWR, or Fleet and Family Readiness Programs. Each base handles registration and YSP programming individually, so activities vary from base to base.
Here are some examples:
If you need more help finding a YSP, don't forget about the DODEA School Liaison Officer near you. They will help you find more youth services geared toward transitions. Or, if you'd like more PCS help online, check out these trusted resources: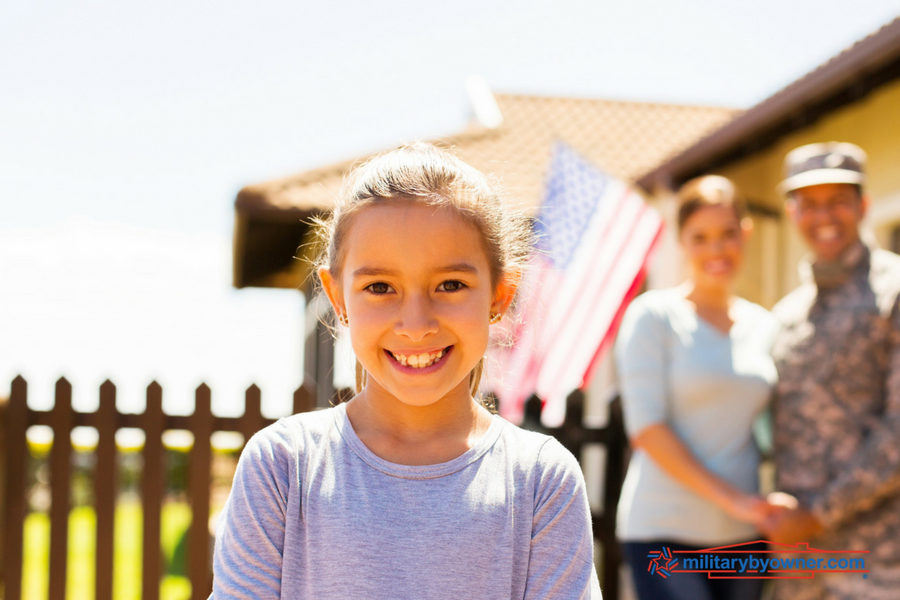 Image from Canva
You Can Help New Neighbors This PCS Season
Consider this twist for using the YSP—this PCS season, if your family isn't the one to go, but your kids are losing their best friends, think about volunteering for YSP in your area. It's a fantastic way for your kids to work through the sadness of saying goodbye to old friends by saying hello to potential new friends in their neighborhood.
If you need more help with your overall PCS plan, MilitarybyOwner can help you find a new home and support the rest of your move plans. Our blog has travel tips for the whole family (including pets!) and detailed ebooks for major military installations across the country.