Expert Tips for Placing Your MilitaryByOwner Ad
Here at MilitaryByOwner, we want to help you get your property listed as quickly and easily as possible.
We know that every few years, or sometimes sooner, you go through the process of preparing for another PCS. While this time is inevitably stressful, keeping your property listing with us as stress-free for you as possible is our goal!
And while we've tried to make the process as straightforward as we can, listing property for sale or rent may be a new experience for you, or perhaps you're simply new to our site.
Our awesome customer service team has helped compile this list of tips and tricks to help make this part of your PCS easier!
Basic Information
The first question you're asked when creating your property listing with MBO is "I am." You'll be given a dropdown of three options to identify yourself: owner, property manager, or real estate agent.
If you are the owner, you might assume that you should select "owner." However, if you have a property manager handling your listing, then you would select "property manager" rather than "owner."
Providing proper expectations for who potential tenants will be interacting with is important.
Property Address
When you are entering in your property address you will notice "not visible online" under the "house number" entry box. This is set in place to protect those listing their homes who wish to keep their exact address private.
If you, however, wish to include your house number along with the rest of your address, you can provide those details in the "street name" entry box as shown below. This step will ensure that all your desired information is available for online viewing.
Property Overview
When listing the details of your property, you'll see the option to enter your lot size. Be sure to use both sides of the decimal in this field. For example, entering ".75" for ¾ of an acre will not work. Instead, type "0.75" as displayed below.
This step is not required in order to list your property with MilitaryByOwner, but it may prove useful in attracting new tenants!
Description
In the description portion of your property listing, our customer service team recommends remembering why you bought the house. It's time for someone else to make your property their home, so share why you chose to make it yours to begin with.
Longtime MilitaryByOwner Customer Service expert Christy Shields says, "Mention unique things not only about the house, but about the area." Is the property really close to base, a good school, church? Does it have a working fireplace that you found attractive for cold winters?
Share the things you love about your home so that others can see the charm as well!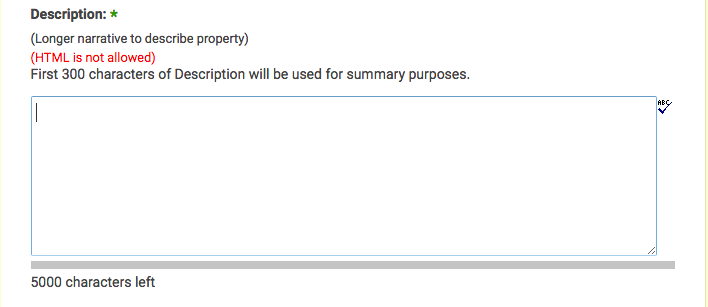 Open House Schedule
You'll have the option to list an open house time and date. This tool is wonderful for getting the word out there and allowing people to visit without the commitment of scheduling an appointment with you or the property manager.
However, be aware that if you change the date or time for the open house, make sure to enter complete information (date and year) again to update or simply select the date using the calendar and then push "done."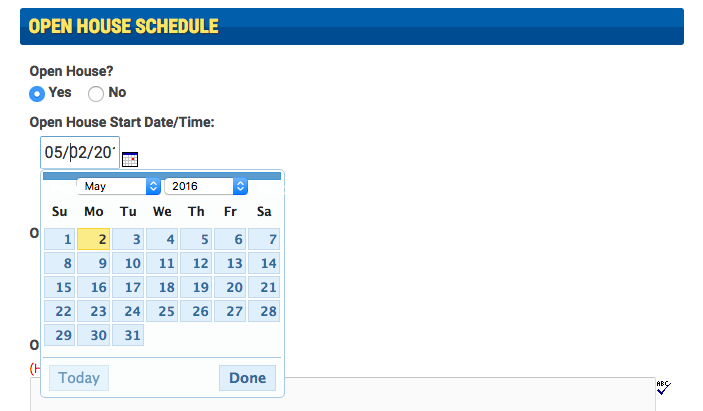 Photos
"A picture is worth a thousand words." While our smartphones are highly advanced technology, the camera on it may not be equipped to showcase your home to its fullest.
Not only can lighting and dimension be better projected through a professional camera, the quality for your upload will be more clear.
Often times, grainy and fuzzy photos are attached to property listings and while you get the general idea of the photo, there are details being missed. Take the time to get proper photos for upload, and if your budget allows, it may be worthwhile to meet with a professional photographer. It shows potential buyers/renters that you are proud of your home and take the time to represent it well.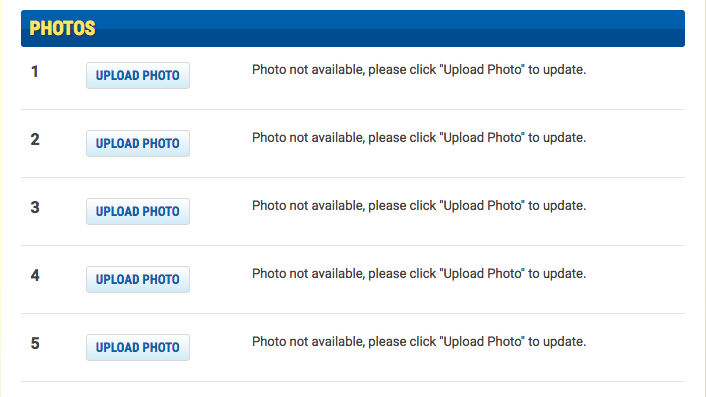 Save as Draft
Don't feel pressure to finish your listing in one setting.
If you're going through the process and realize you need to take new photos or take more time to develop a description, use the "save as draft" button and return to your listing later when you can devote more time to it.

Let us know if we can help!
Remember, MilitaryByOwner's customer service team is available Monday through Friday from 9:00 a.m. to 9:00 p.m. EST via our live chat option (click image below), or during regular office hours at the phone number listed. We're happy to help you regarding any questions about using our site or your specific listing.

As always, we wish you the best of luck with your listing!