Fully Furnished Houses for Rent Minutes From Naval Station Newport
If you've ever heard anything about Newport, Rhode Island, what comes to mind might be sailing, yachts, and mansions. However, you'll also find a family-friendly culture. And on top of that, a busy Navy base!
Naval Station Newport is home to the Naval War College and the Naval Justice School, but you'll find that there's more going on here than initially meets the eye. (Learn more relocation information on our Naval Station Newport base page.)
If you're moving to the Newport area, you'll want an easy commute to base. Take a look at these furnished homes for rent!
Fully Furnished Houses for Rent Minutes From Naval Station Newport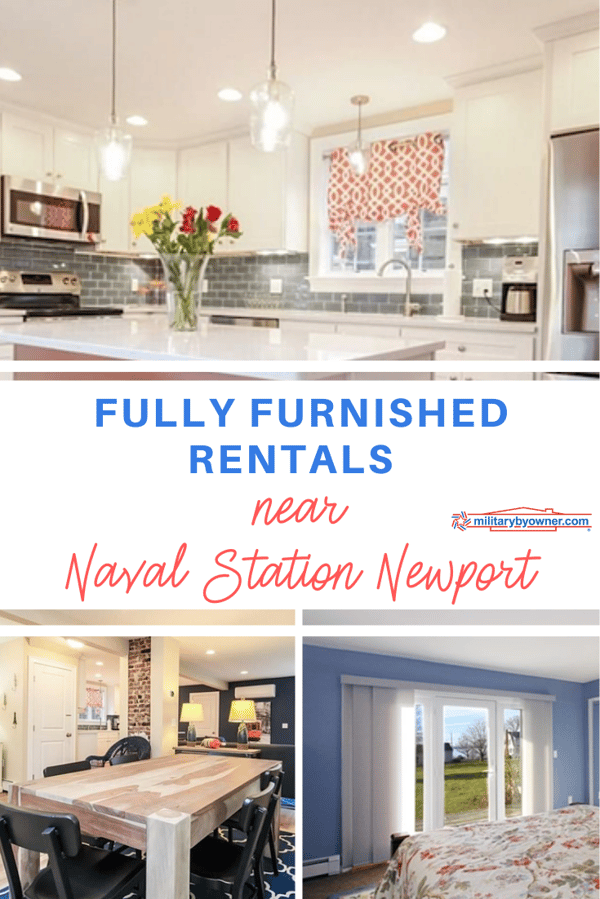 1) Walkable Newport Cottage
MilitaryByOwner Listing #MBO1458055
For Rent $2,200/mo.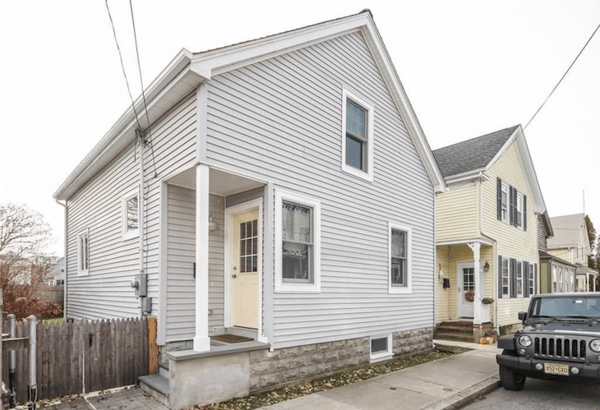 This three-bedroom, 2.5-bathroom home is in the popular 5th Ward neighborhood just a few miles from Naval Station Newport.
The first thing you'll notice about this exquisite cottage is its location. 5th Ward is a short walk from local restaurants, shops, Bellevue Avenue, the cliff walks, and more. So when your work week is over, you can park your car for the weekend and enjoy the simple life of walking and biking your way around town -- because the beaches are just a short bike down the road!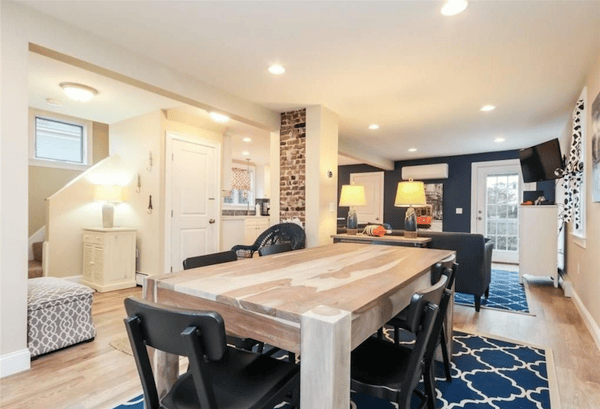 While the location can't be beat, the aesthetics are pretty fantastic, too. Newly remodeled, this rental home has the bells and whistles (including furniture!). With an open floor plan, the space not only flows well, but it's also perfect for entertaining.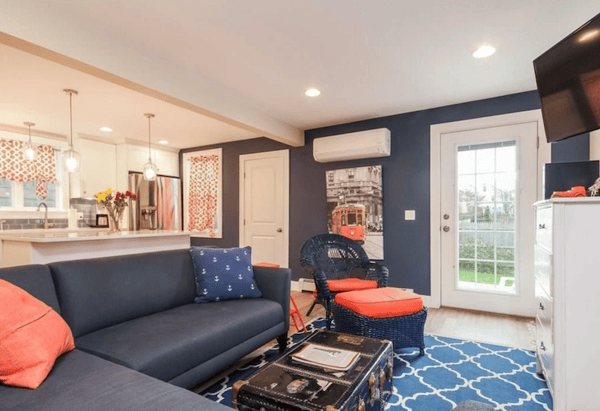 The cozy living room sits right off the kitchen, making it easy to watch TV while you cook and join in the conversation with the rest of the family and guests.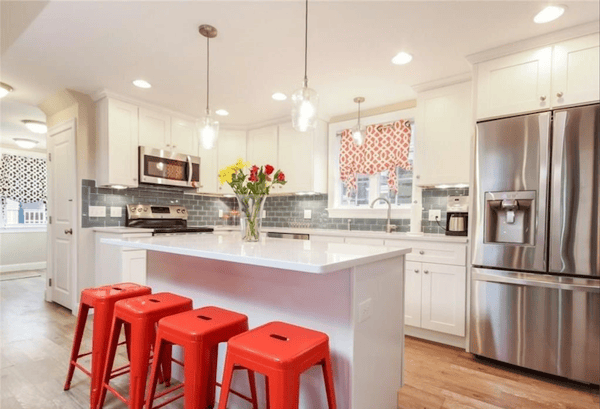 The newly remodeled kitchen couldn't be more open and welcoming. The beautiful white cabinets, stainless steel appliances, and light countertops make a bright space to work.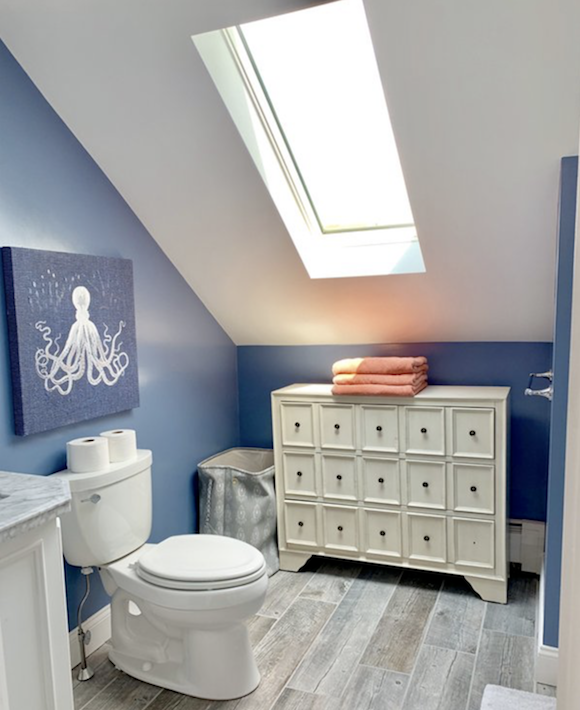 Upstairs, you'll find the three bedrooms. Notice the angled ceiling in all three bedrooms making for a cozy space to snuggle in at the end of the day. And the master bathroom is complete with a skylight and walk-in shower.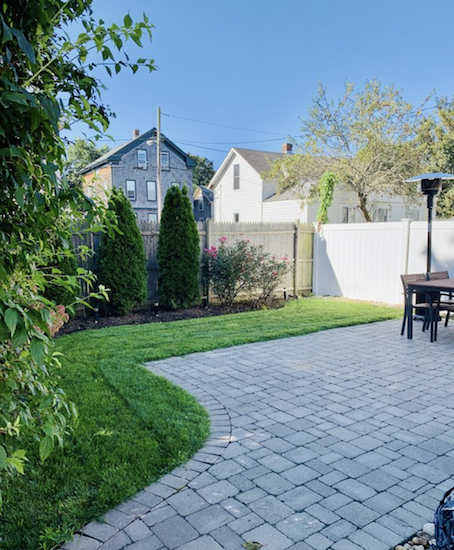 To complete this charming cottage is a beautiful backyard full of bright green grass and a large patio ideal for cooking out and hosting gatherings .
Bonus: Keep your home sand-free by rinsing off in the outdoor shower!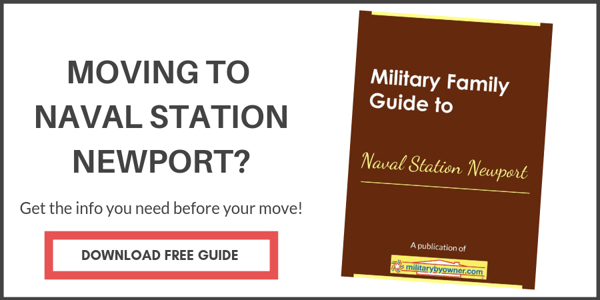 2) Middletown Condo with Room to Stretch
MilitaryByOwner Listing #MBO450490
For Rent $2,400/mo.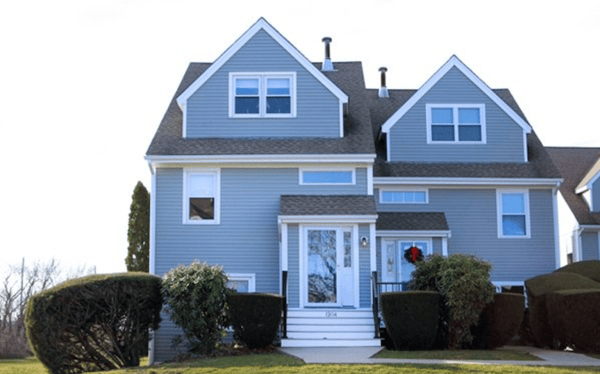 Located just two miles from Naval Station Newport is this fully furnished condo with three bedrooms and 2.5 bathrooms.
The first thing you'll notice about this charming home in Middletown is that it's an upside-down layout — meaning that the two main bedrooms are located on the first floor while the main living areas (living room, kitchen, and dining room) are on the second floor.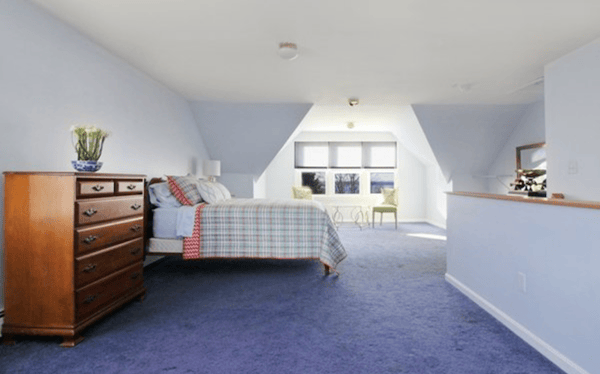 The third floor? The upstairs is a separate loft-style bedroom. It doesn't have a door and is the perfect space to host a playroom, office, or craft area if you do not need a third bedroom.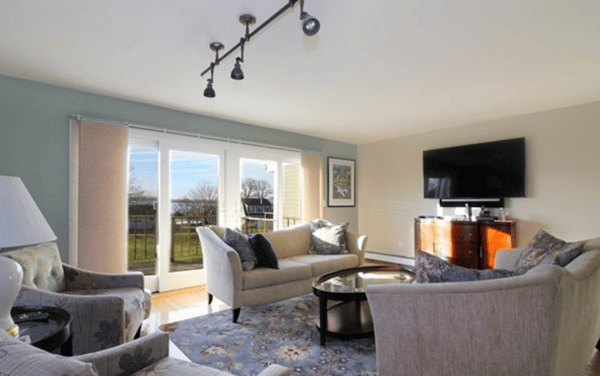 What's great about a second-floor living area? It has French doors leading to a balcony, which means that you can enjoy lots of natural sunlight and catch the stunning sunset right from the comfort of your sofa.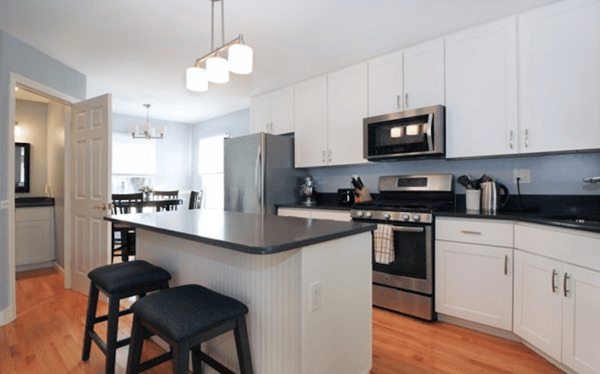 The updated kitchen features white cabinets, an island, dark countertops, stainless steel appliances, and a wall-mounted convection microwave. Right off the kitchen is a well-lit, cozy breakfast nook.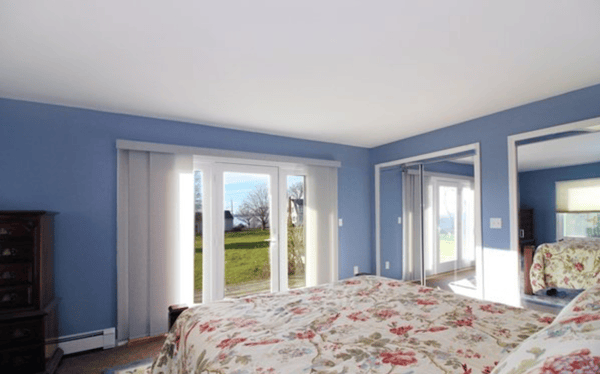 On the first floor are the two main bedrooms, two full bathrooms, a laundry room, and plenty of closet space. One features a large glass door leading to the patio out back.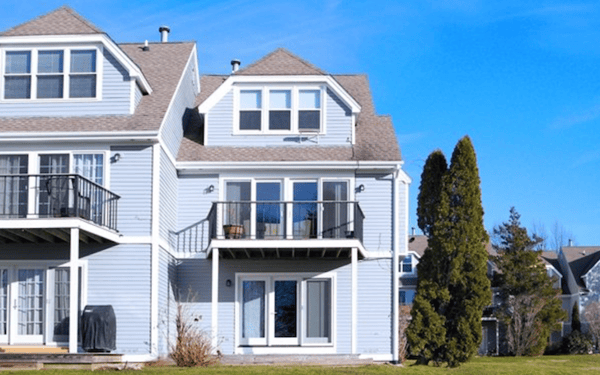 Want to look at a few more homes in your Newport house hunt? No problem! Have a look at all of our available listings near Naval Station Newport here.