Homes for Sale and Rent in Alexandria, Virginia 22315
Newcomers might not know it, but the area that includes both the City of Alexandria and Alexandria, Fairfax County, is a vast collection of zip codes. This is why this week's Homes of the Week are all concentrated in one of the most sought after areas by military families: Alexandria, zip code 22315.
Don't worry; each home has an ideal location with access to enviable public schools, prime shopping and dining, as well as multiple quick commuting options to Fort Belvoir and the Pentagon. Metro stops and shuttle buses are convenient transportation options for residents of this zip code.
Homes for Sale or Rent in the 22315 Zip Code of Alexandria, Virginia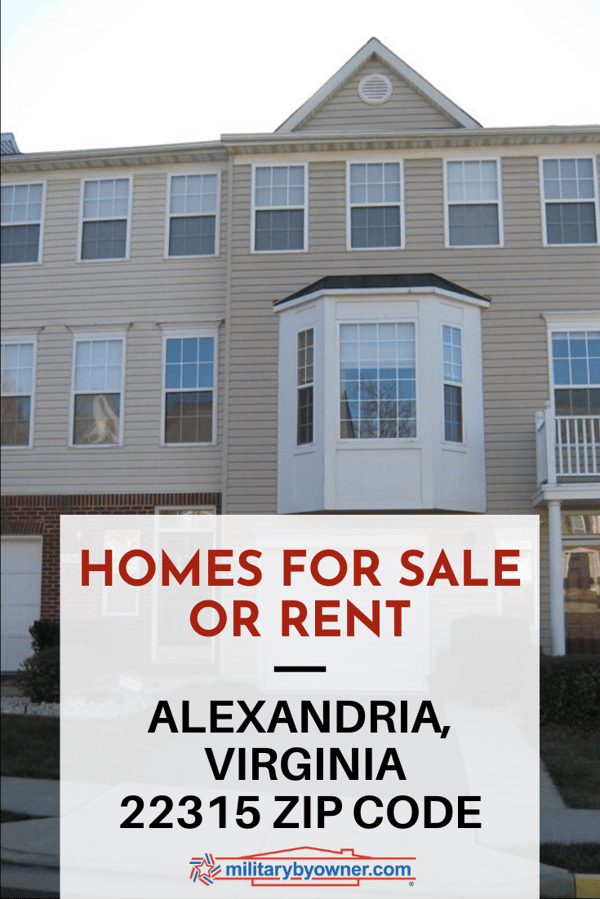 1) Hayfield Farm Home
MilitaryByOwner Listing MBO1452631
For Rent: $2,900/mo.
Ready for new tenants, this home in Hayfield Farm has more than 2,000 square feet to keep your family and a pre-approved pet cozy. Open to the eating area, the kitchen has stainless appliances and an island for dining. The sunshine filters through a four season room, providing a comfortable way to enjoy the weather throughout the year.
Outside, the back yard will soon be fully fenced, according to the owners. The yard offers a safe play area and amiable green space for entertaining friends and family. A pre-positioned shed supplies a little more storage for outdoor equipment or military gear. The front entry of the home is situated on a cul-de-sac, which provides another tucked away location to enjoy fresh air.
2) Townhouse Rental in Kingstowne
MilitaryByOwner Listing MBO1456888
For Rent: $3,350/mo.
For those military families looking for a rental home in Kingstowne, here's an availability! The townhouse has an open floor plan which allows for an abundance of natural light to shine through.
The updated and modern interior is painted in a neutral color, allowing for flexibility when adding your personal decorating items. Hardwood floors and crown molding add an upscale look to the main level.
The kitchen doesn't disappoint, showing off granite counters, stainless steel appliances, and highly sought after white cabinetry in addition to a sliding glass door which accesses the deck. Downstairs, the bonus is the lower level walkout into the fenced-in back yard and patio. The spacious rec room, fourth bedroom, and bath round out the living space downstairs.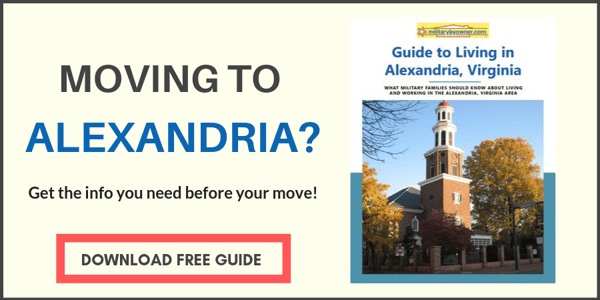 3) End Unit Rental in Kingstowne
MilitaryByOwner Listing MBO1457312
For Rent: $2,650/mo

.
An end unit rental home in Kingstowne is great find, especially when it's outfitted with wood flooring, granite counter tops, and plenty of natural light streaming from the front window in the living space. Easy to clean travertine tile is in the bathrooms and basement, while comfortable carpeting covers the three bedrooms and stairway.
Deck space with privacy screening is a plus during Virginia's comfortable seasons, allowing guests to relax and stay awhile. Downstairs, a patio and fenced back yard is available. The home's location offers quick access to multiple play areas, walking distance to the gym, pool, and tennis courts. Entry is included in the lease terms.
4) Spacious Property with Separate Suite
MilitaryByOwner Listing MBO1454688
For Sale: $779,900
For the military family looking for space to spread out in Alexandria—this 7 bedroom and 4.5 bathroom property stretches more than 4,000 square feet. The updated colonial is located in the Wickford community. Check out some of the most requested features inside:
Stainless steel appliances and granite counter tops
Main level primary bedroom suite
Sunroom
In-law or Au Pair suite
Outside, a gorgeous slate patio is waiting to entertain not only your family, but the new neighbors who are eager to meet and say hello. Both the front and back yards are usable green space for kids to play and run.
Although 22315 is an awesome part of Alexandria to live in, homes move quickly, especially during PCS season. Don't be discouraged, as there are plenty of more options to choose from if you expand your zip code search to include nearby locations with the filter features on MilitaryByOwner.