How to Virtually Stage Your Home Even if You're Tech-Challenged
If you haven't heard about or seen virtual home staging in real estate photos in the years leading into the pandemic, the chances are you've seen pictures with virtual staging elements lately. The industry and technology were growing before 2020, but both took off during the height of Covid's reduced open house schedules and people-proximity restrictions.
Now, virtual staging is a viable marketing tool for a variety of properties; it's not just used as an afterthought to zhush up an empty home that's been lingering on the market too long. Of course, some companies provide the service (we'll highlight a few later), but there are also options for property owners who want to take a crack at DIY solutions to save money on their budget or learn a new digital marketing skill.
There are many great reasons to use virtual staging options, but there are some downsides, too. So take a look at what's ahead if you decide to go DIY.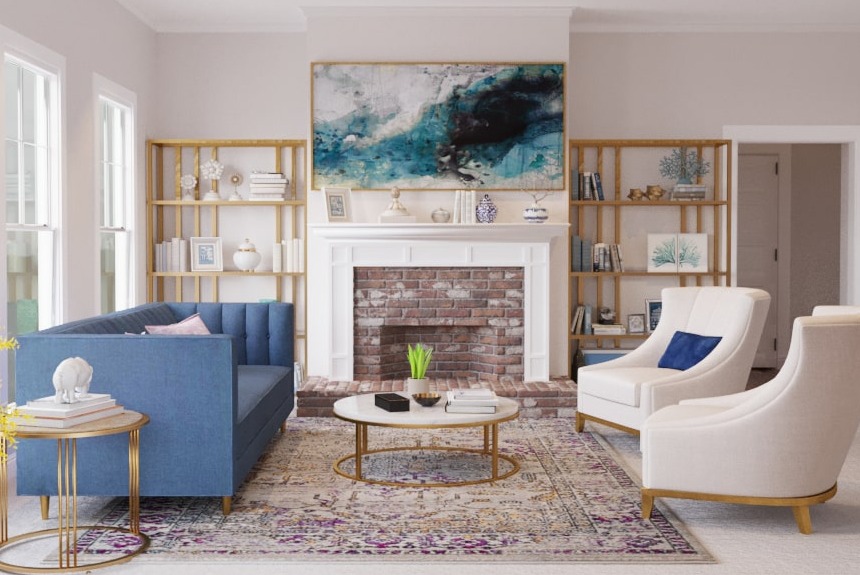 Image from styldod.com
The Pros of Virtual Staging
Virtual staging empowers owners and agents to market and ultimately sell a home that buyers can envision themselves living in. It just takes a few clicks to personalize the home's photographs and for much less than what it costs to stage a home traditionally.
1. Affordability
By far the most compelling reason to use virtual staging, affordability, is a pretty big Pro. Some websites and apps are low-cost and offer lots of ways to upskill and practice staging your home before debuting them in your marketing package.
2. Schedule-Friendly
Once you get over the initial learning curve, changing photos, decorating, and updating your home's styles shouldn't take long to upload to marketing websites. You can even play around with which results get more views. For example (according to your buyers' market preferences), using a traditional approach to decorating vs. a Mid-Century Modern aesthetic.
3. Customizable
Depending on the program you choose, you could have the opportunity to upload your pictures but also enter the square footage and the room's dimensions, plus other important details that shape the space.
Photos aren't the only thing buyers want. Read What Home Buyers Really Want to See in Your Listing to learn more.
The Cons of Virtual Staging
1. Virtual Staging Isn't for Every Market
Some properties, in some markets, won't sell for top dollar with virtual staging. You'll have to discuss with your agent if your target audience will accept the altered photographs. For example, luxury buyers are accustomed to seeing top-notch photography with impeccable in-person home staging techniques. In fact, they might seek inspiration from the professional stager's designs.
2. Some Buyers Feel Betrayed
With traditional staging and photography, buyers have a good idea of what they'll see when they walk through the door, while virtual staging asks buyers to imagine and find inspiration in "what could be." Unfortunately, not all buyers will appreciate the visual enhancement because virtual staging sets an expectation that won't be met in person. And, some still won't realize the room was virtually staged at all and expect to walk through a fully furnished house.
3. Pros Stage Better
Let's face it, we hire pros for their expertise, regardless of the industry. You can't expect professional results from an amateur stager—you. Plus, the programs professional stagers typically use out-design and out-work free or budget-friendly programs.
Are you interested in traditional home staging? Here's How to Showcase Your Home Like an Agent.
DIY-Friendly Virtual Staging Programs to Try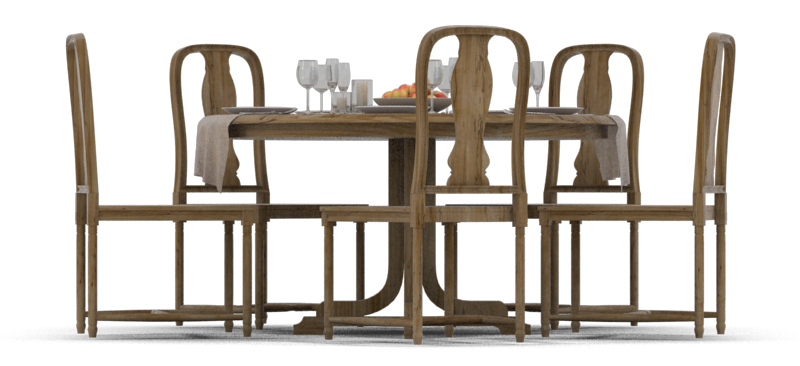 Photo from Visual Stager
VisualStager says creating staged photos is as easy as Click, Erase, Stage, and Share. After uploading your images, you'll select from more than 4,000 pieces of furniture to drag and drop into your room. Monthly plans start at $10 and up, but you can also buy per picture using prepaid credits. Ten credits are $15.00 and virtually stages one photo.
Photo from iStaging
This app turns your phone into a virtual reality camera and lets your buyers experience the room in a 360-degree tour. You can also add custom branding and everything you need to max out your social media marketing with multimedia tags. There is a free trial, so use it; this app will take some getting used to. Plans start from $5 a month to $95 for a membership.
Photo from Apply Design
Well, the website sums up everything you need to know in one sentence: "Apply Design is the fastest and simplest way to virtually stage your property, at an unmatched price point." The app is easy to use, has access to a huge assortment of home furnishings, and lets you choose "bundles" that are pre-designed to work in your space. So, no hunting for one lamp, one rug, etc.
Professional Virtual Staging Services
If you just don't have the time or you can't risk leaving any money on the table, you should consider sending your home's pictures off for professionals to design virtually.
Photo from BoxBrownie
BoxBrownie has the street cred you're looking for, associating with the National Association of Realtors and Inman over the last couple of years. Overall, their work is high quality and affordable for real estate agents and individual property owners. You'll pay $24 per image.
Photo from Spotless Agency
The company creates nearly undetectable, virtually staged photos. They're so good that they partner with in-demand realty groups like Corcoran, Sotheby's, and Zillow. The designs are impeccable, and the tech is top-notch, but you'll pay extra for the high-quality features: $79-$199 per image.
Is DIY virtual staging for you? It could be, depending on your schedule and budget. But, as valuable as the concept is, sometimes it's better to let pros handle the layouts and styling. So take a look at our top picks and decide which is best for you.