Is a PCS to Key West in Your Future?
Key West, Florida, located on the southernmost island of the Florida Keys, is not only a beautiful destination for tourists to visit, but a great place to live!
The island may measure in small at just over five square miles, but there is a great deal to do, believe it or not. Is a PCS to Key West in your future? Here are a few things to know before you go!
Embrace the Outdoors
Within a short drive you can scuba dive, snorkel, go deep sea fishing, take a boat tour, visit the Ernest Hemingway Home and Museum, the Harry S. Truman Little White House, or enjoy Mallory Square. You may be surprised that you will find even more things to enjoy during your time in Key West. Make the most of this opportunity to explore this beautiful area!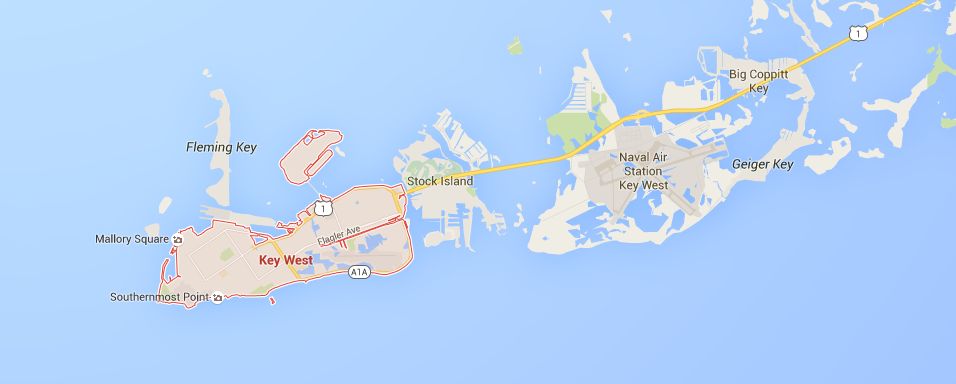 Key West's Military Presence
Beyond the incredible sightseeing and activities Key West has to offer, with both a Naval Air Station and a Coast Guard Sector, there is a large military presence.

According to the NAS Key West website, Key West is known for its perfect flying weather year round and unparalleled aerial ranges that offer aircrew training within minutes after takeoff.

In addition, "The station is equipped with a sophisticated Tactical Combat Training System (TCTS), similar to the one depicted in the popular movie Top Gun, which tracks and records aerial maneuvers. In addition, NAS Key West is the host facility for numerous tenant activities, including Joint Interagency Task Force South, U.S. Coast Guard, and U.S. Army Special Forces Underwater Training School, to name a few".

The Coast Guard sector of Key West prides itself on being the "Guardians of the Keys." Sector Key West is a unified command consisting of two patrol boats, eight dual crews, three small boat stations, an Aids to Navigation Team (ANT) and three staff departments. The Sector Commander performs the duties of Search and Rescue (SAR) Mission Coordinator (SMC), Captain of the Port (COTP), Federal Maritime Security Coordinator (FMSC), Federal On-Scene Coordinator (FOSC) and Officer in Charge Marine Inspection (OCMI). Sector Key West has a unique area of responsibility: 55,000 square miles that borders the territorial seas of Cuba and the Bahamas.

Special Offer from MilitaryByOwner for Key West Home Sellers and Landlords
As another PCS season approaches, it may be time to think about checking out military housing in Key West, searching for a rental or home for sale, or listing your home. As always, MilitaryByOwner would like to make the process easier for you.
If you're looking to sell or rent your home in Key West, please contact our customer service for a coupon code for a FREE Home Tour advertising package!
For more information about the free Home Tour ad package, contact our customer service by email, phone, or live chat to see if you are eligible.