Is Your Exotic Pet Allowed in Military Housing?
Living in base housing always posed a challenge for our visiting friends, especially for special gatherings like birthday parties. Gate regulations frequently changed and were unpredictable; sometimes the gate guards asked for IDs, sometimes not, and if you weren't military affiliated, security sometimes searched the vehicle with working military dogs.
So, for my daughter's 4th birthday, how was I supposed to get a car full of exotic animals on base?
Now, I know you're immediately thinking of something grotesquely linked to Tiger King and Joe Exotic, but this birthday party company didn't haul in tigers, pumas, or other dangerous felines.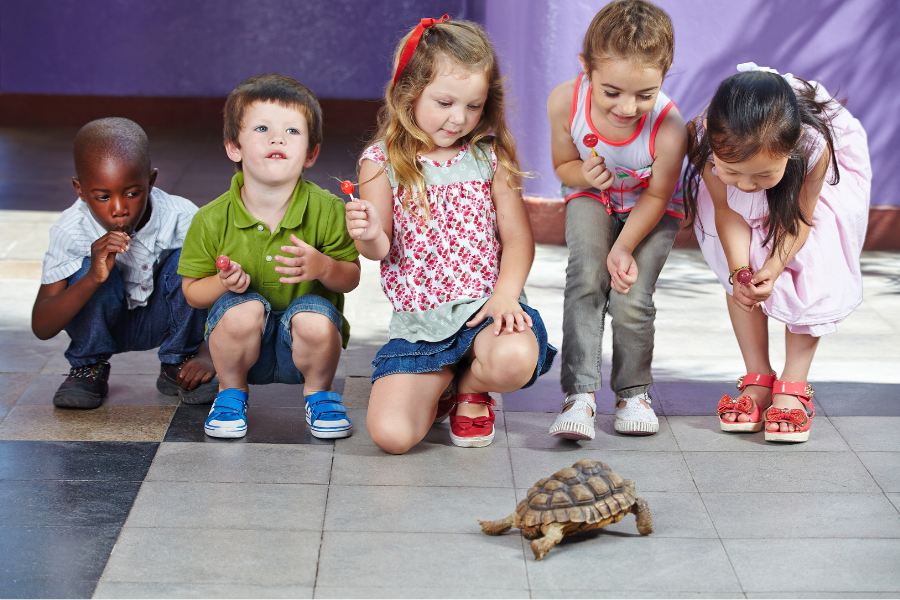 Photo from Canva
The whole operation was based on education and conservation. Our assortment's worst offenders were non-poisonous snakes, frogs, and tarantulas that heralded the requisite eww from most of the parents. A chinchilla and rabbit rounded out the guest list and added the aww factor.
Luckily, and without drama, the gatekeepers weren't harsh that day and let our animal guests through, and the birthday party was a success.
Later, the begging and pleading from my daughter to adopt a red-eyed tree frog got me thinking about which animals were allowed to live in base housing permanently. Are pets of the exotic variety welcomed in military housing? I read through some of the pet policies provided by a couple of the big military housing companies, like Corvias and Pinnacle.
Basically, they all say the same thing: no exotic pets on base.
Which exotic pets are banned in military housing?
Only cats, dogs, birds, fish, hamsters, guinea pigs, and maybe a rabbit are invited to live in military housing. Base commanders and military housing companies hold the authority to make exceptions, but the gist is that no unusual animals can live in base housing.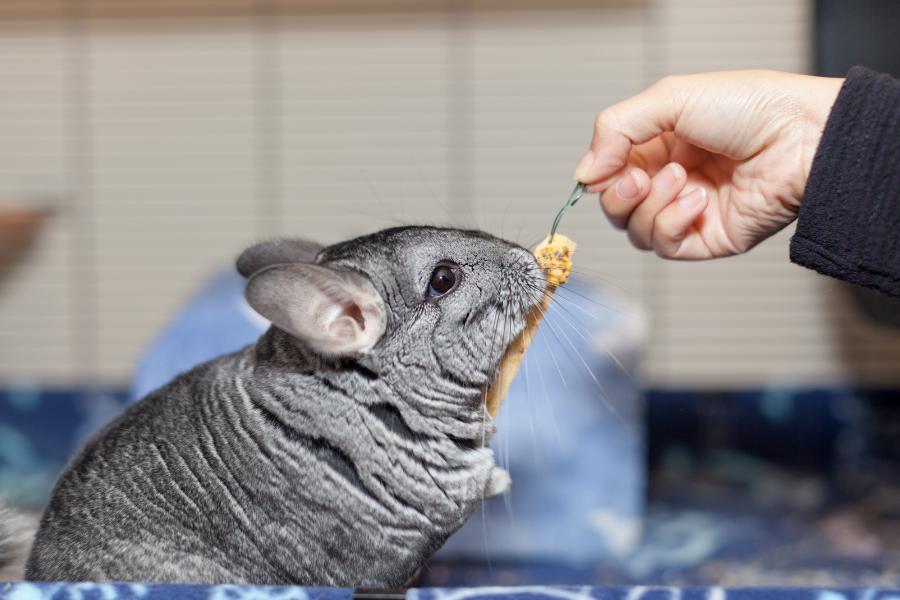 Photo from Canva
Specifically, these pets deemed to be exotic are not allowed in military housing:
Monkeys. Seriously, most policies mentioned monkeys. Now they'll probably have to actively ban tigers, too.
Reptiles
Ferrets
Hedgehogs
Potbellied pigs
Raccoons
Skunks
Farm animals
These banned exotics are in addition to the restricted breeds of dogs that each base dictates.
I do have to make the disclaimer that this list isn't exhaustive and there are small variations between military branches, installations, and housing companies. Read and re-read your specific policy to be absolutely positive your pet is allowed to live on base.
Does your family own and love a common exotic animal like a hedgehog and can't live on base? Try these Tips for Finding a Pet-Friendly Rental Home.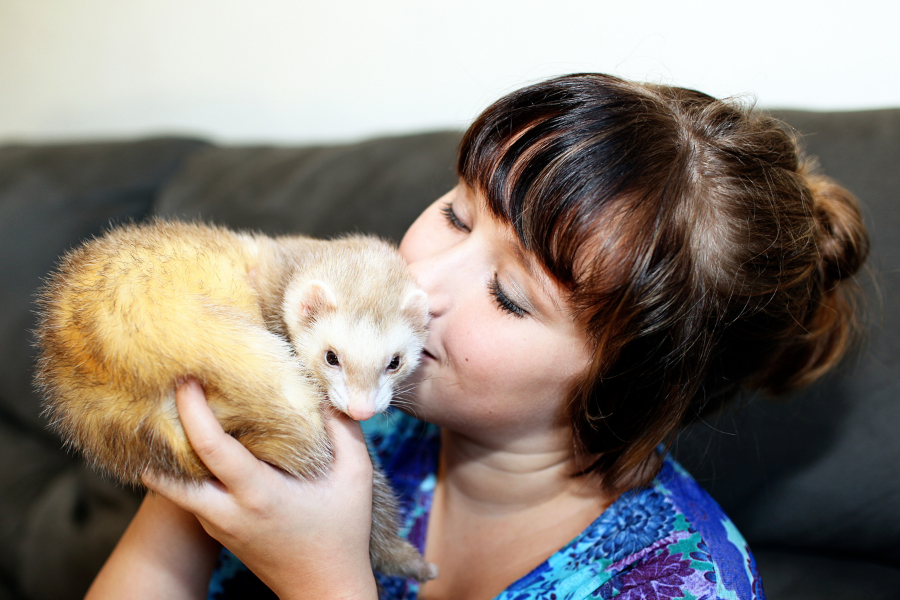 Photo from Canva
Other Pet Considerations
Emotional Support Animals
Families with a member who is medically prescribed an Emotional Support Animal may have room for negotiation with proper documents. Medically necessary animals, beyond registered and certified service dogs, fall into a gray space that isn't handled uniformly across base housing or military branches.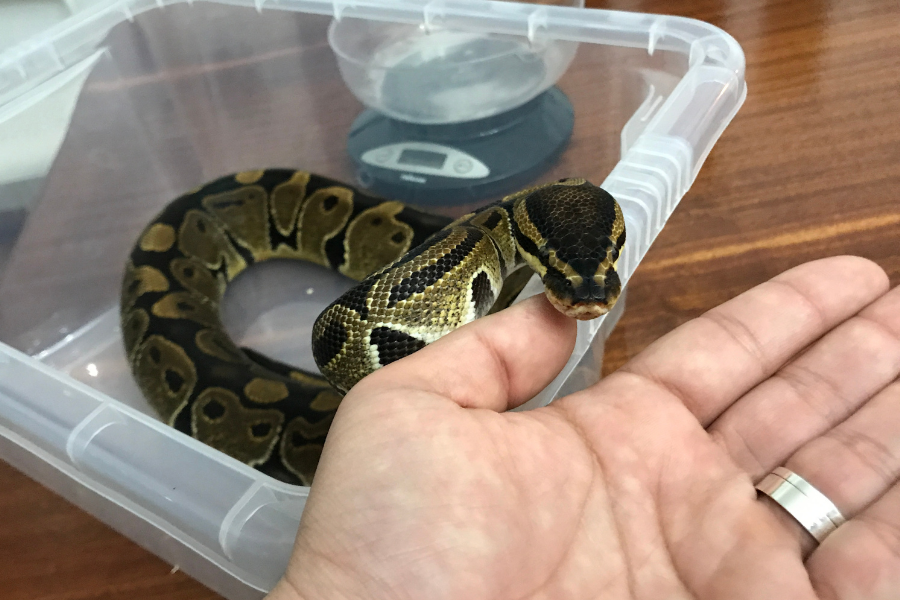 Photo from Canva
Pet Deposits and Fees
Don't forget that each housing company enforces its own pet deposit policy. This might mean the $25 hamster from the pet store who probably won't live the entire three years of a duty station warrants a $150 pet fee. Gross violations of pet policies are grounds for eviction.
In Conclusion
Exotic pet ownership in the U.S. has trended upward significantly over the last decade and is specifically tied to the ease of buying, selling, and shipping via the internet. Although some common and not-so-exotic animals have qualities perfect for living with families (say hello to the ferret following), most aren't welcome in base housing. Consult and confirm with the private housing companies before signing your lease.
If your pet's needs don't fit in with military housing policies, MilitaryByOwner has an option to search for pet-friendly rentals near your installation!