Military Family Travel Hacks & Ideas for a New Year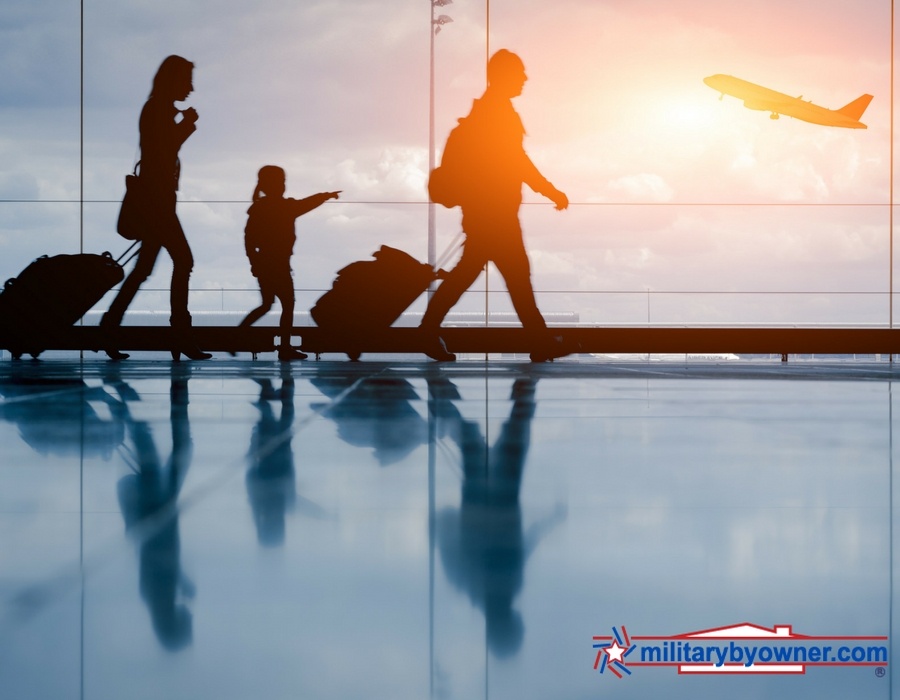 In our house, travel is a necessity. We place a lot of value in the education that faraway destinations offer. Education and new food, of course.
We are, however, a military family and the budget isn't limitless, so often our travel is local and includes a trip to the closest historical site.
Family time in the military is precious. Reconnect in 2017 and plan an adventure! I've scoured around to find some new ideas and tips to help with the planning.

Military Family Travel Hacks & Ideas for a New Year!
Book Directly with Your Service Provider
The direct booking benefits far outweigh any bit of savings you may earn when a third party (Priceline, Expedia, Orbitz, etc.) creates the reservation. Perks such as a room or seat assignment upgrade or discounts on amenities like free Wi-Fi or drinks almost always go to customers who have booked directly, especially if they are part of the company's loyalty club. Most major brands also honor a price match guarantee if you happen to find a better deal.
Most importantly, however, is the customer service a direct booking receives. Cancellations, weather delays, and other changes to the itineraries are handled one-on-one, by a representative of the specific airline or hotel. Non-direct bookers are at the mercy of the change policies provided by the third party.
Revisit Travel Agents
The opposite of a third-party booking party are traditional travel agents. Customer service in conjunction with savings is their specialty. Their popularity is on the uptick because agents continue to save tourists in many ways: money, security, and time. Travel agents are particularly beneficial for planning those once in a lifetime big budget trips where every penny counts.
For a not-for-the-faint-of-heart twist on these traditional services, consider a new travel company called Jubel. They promise to provide a trip either domestically or abroad that fits the traveler perfectly in both itinerary and price. The trick? You don't know the destination until a few weeks before the beginning of the adventure.
High Dollar Value Countries
Although the U.S. economy is still trying to straighten itself out, there are other money systems across the globe that are in worse shape, so the U.S. Dollar goes further there. We've just returned from a family excursion to Montreal, Canada, and were super pleased with the ease of the trip and the extra cushion of cash from the exchange. Plus, they have a dessert called a Beaver Tail. Delicious!
Get more for your money in 2017 in these countries:
Argentina
Singapore
The United Kingdom
Canada
Sweden

Adventure Travel
Adventure travel is a very broad and growing category. For some, this type of vacation means zip lining through Costa Rica, and to others it's a trip to Africa to help a village build a school. Unfortunately, many of these trips are booked because travelers are concerned the destination will be changed from its original state, or it will disappear altogether before their children can take in the experience. Think diminished glaciers and global warming or the endangered Great Barrier Reef.
Cuba is the peak of adventure for Americans right now. With loosened travel restrictions and easier than ever travel options, the mystery of Cuba will continue to interest their neighbors to the north for a while. Although the curiosity may reign, keep in mind that lodging and other traditional travel amenities will be in short supply for the near future.
Family Travel
Hotels and resorts are clamoring to entice entire families with friendly amenities. Rooms are now designed with families in mind. In addition to kids' menus and portable cribs, cool stuff like bunk beds, conjoining quad rooms, and high-end activities are pushing parents to make the reservations early for kid-centric holidays like spring break.
Does your child know what a drive-in movie is? The ultimate in family friendly, this activity is surely one to try before they're all gone. Savvy travelers pair a drive-in to an already chosen destination. There are a couple in the greater Washington, D.C. area for military members on the move or a summer vacation trip to the Capital.
Best of the U.S.
The nature of travel always includes a bit of risk. In today's world, uncertainty is a consideration more than ever. While no city is completely safe, the familiarity of touring the U.S. is very attractive to families. With beautiful and vast differences in culture and geography, it would be easy for an American tourist to feel like they are immersed in a foreign country for a day or two right in the US!
The travel experts at Lonely Planet have curated their picks for the best destinations in the country for visitors. I've personally spent time in several of their chosen cities and can attest to their appeal. Hit Asheville in the fall, the Emerald Coast in the summer, and Atlanta any time of year. Only have a weekend? Check out these affordable U.S. cities, doable in a couple of days. Charleston, SC, is my hands down favorite.
Become a Travel Writer
No, not as a side job, but because we are only human and lose the details of the sights, tastes, and sounds if we don't write the memories down. Why spend so much energy exploring a glorious locale if the memories fade and jumble into one? Your travel companions will thank you later. Keep memories fresh with a journal and pen or laptop. Your brain can only hold so much.
The desire to explore is innate in all humans. Your sense of travel may be fulfilled by a trip to the local shore, but others desire skipping through continents to see as much possible. As military families, we are better positioned than most to make the trips regularly and frugally. Don't cruise through 2017 without trying a new adventure!
MilitaryByOwner is an amazing first place to begin researching your next destination. You'll find first-hand accounts of many popular destinations near military bases across the United States and world with tips and tricks added in to make the travel smooth.