3 Tips for Your Military Family's Spring Break Travel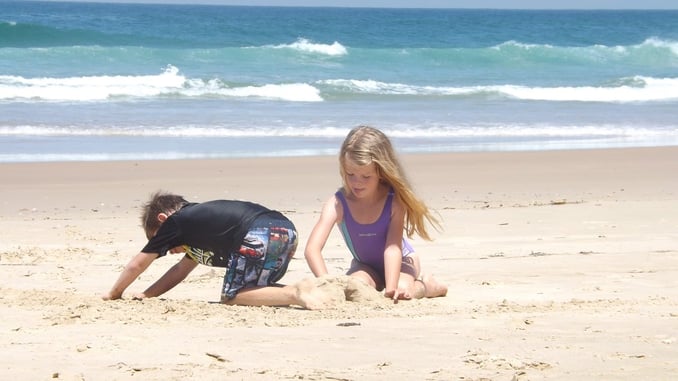 Spring break is quickly approaching, which means it may be time for you and your family to take some time for yourselves.
The fall and winter are full of holidays that allow you to step away from major responsibilities, but the stretch from Christmas to summer often seems long and tiring. Whether you have kids in school who are allotted a spring vacation or it's just you and your spouse, plan a last-minute, budget-friendly trip with these few tips!
Plan something close!
When we think "vacation," we sometimes get carried away with all the places we want to go. I have a bucket list of locations that I would love to visit. Each time my husband and I have a chance to get away, I get overwhelmed with which place I want to visit first. For a last-minute spring break trip, it may be more productive to think closer to home. As often as we feel the need to get away from our sometimes stressful lives, you may feel more rested after a simple, uncomplicated vacation just a few hours from home, or even take a "staycation" right where you live. The post Military Travel Discounts gives you a thorough list of nearby places to visit from any duty station across the country, or use the resources listed in the post No Time for Travel This Summer? Take a Staycation! to spur your own ideas for plannng fun right where you live.
Use military lodging.
Most military installations have military lodging designated for retired, active, and reserve military personnel and their families to visit. They usually offer lower rates and can help you save money on your spring break vacation. Consider staying on base during your trip or utilizing the facilities along the way if you happen to be planning a longer road trip. Who knows, maybe your family will be stationed at that base in the future and your kids will feel excited knowing they've visited there before!
Take advantage of the USO.
If you've never used the USO, know that it is a versatile organization that helps military families through everything from deployment to help with travel. They are well-versed in helping you find kid-friendly attractions, lodging, and restaurants that are both excellent and may offer a military discount. I have been out of my element several times and the USO has given me direction when I needed it. Most recently, I had a long layover in D.C. and the USO located in Reagan National Airport gave me a place to sit, eat, and talk with friends. If you've never considered the USO for travel help, learn more in MBO's post, Use the USO for Your Military Family's Travels.
Whether you can afford time for a quick spring break trip this year or a more extravagant one, use these tips and resources to help you save some money and plan your spring getaway. Happy Spring Break!