Staycation Ideas: Relax and Recharge Without Leaving Home
Is your military family traveling this summer? Or have conflicting schedules, a looming deployment, or budgetary restrictions conspired to make a family trip impossible for now? Maybe it's time to consider a staycation!
A staycation is not simply taking a few days off work. It's an intentional time of relaxation with no commitments so that you can rejuvenate and recharge, just like you would if you were going away. While some think of a staycation as booking a hotel or AirBnb near home, the version of staycation we're addressing here is one where you stay in your own home.
With some pre-planning, your staycation might even be just as relaxing and fun as that tempting island getaway! From setting ground rules for relaxation to discovering hidden gems in your local area, here's how to prepare for blissful and fulfilling time off right at home.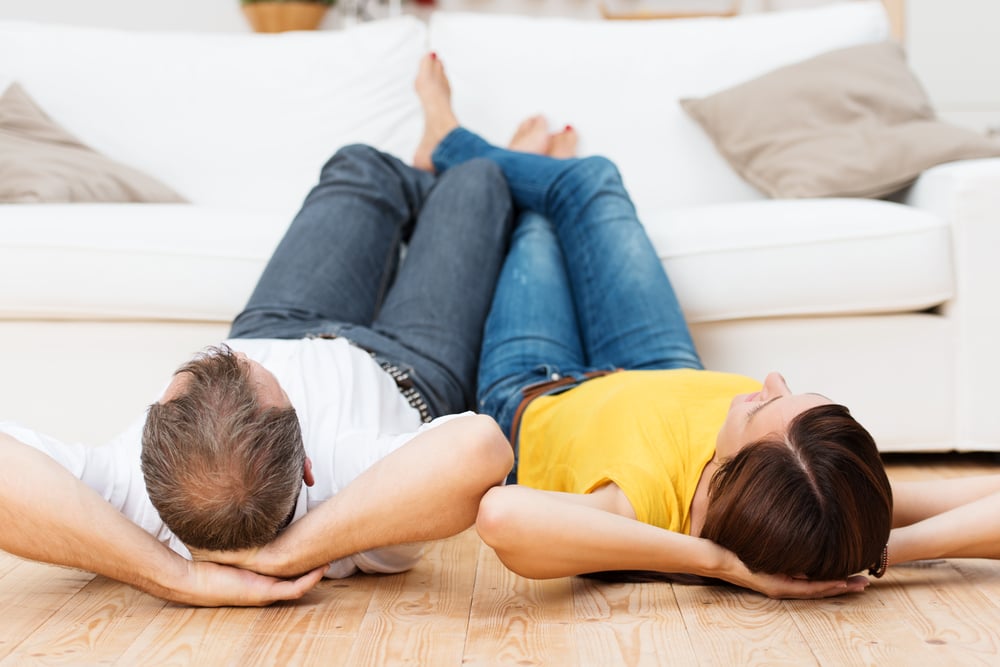 Photo from Shutterstock
1) Plan Ahead for Relaxation
Embrace vacation mode.
Decide whether you want to fully immerse yourself in vacation mode or if you'll still tackle any home improvement or maintenance projects during your staycation. Some people (like my husband!) find puttering around the house and catching up on the never ending "to-do" list to be enjoyable and relaxing, but you may want to create a clear distinction between your normal daily routine and this dedicated time for relaxation.
Determine the guest list.
Decide who will be a part of your staycation. Will you invite friends to come around or will it be a family-only affair? Consider the dynamics and preferences of the whole family to create a harmonious and enjoyable experience.
Delegate responsibilities.
Ensure everyone gets to relax by minimizing chores and cleaning. Opt for ordering in food for some meals, using disposable plates, and implementing a shared clean-up system.
Minimize distractions.
Let your family and friends know that you're on vacation and may not be readily available. Set up an email auto-responder, turn off alarms and reminders on your devices, and establish a policy for texting and electronics.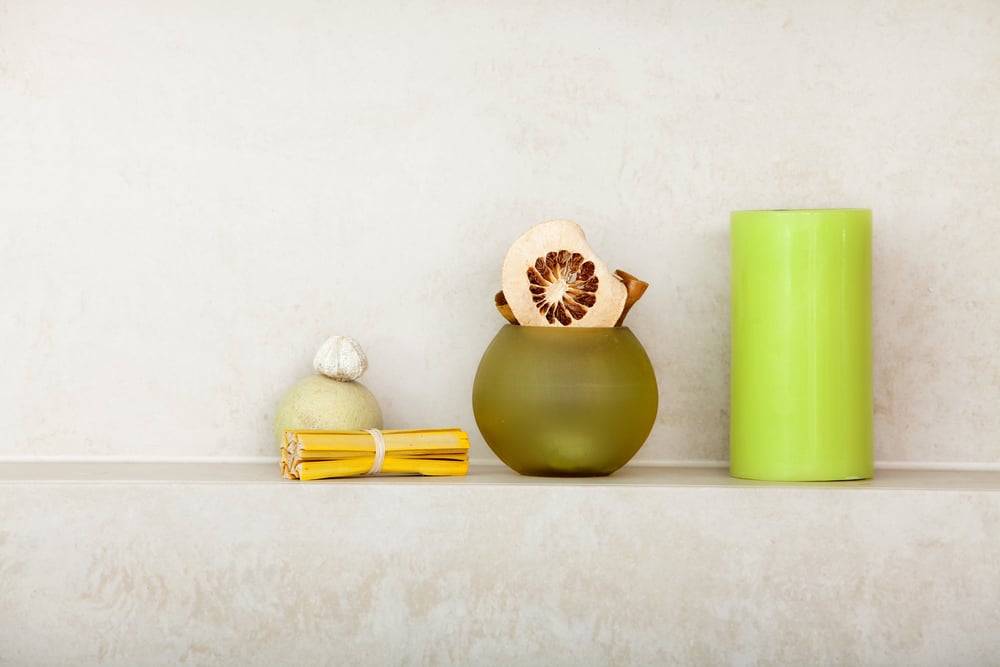 Photo from Shutterstock
2) Capture the Essence of a Vacation
Transform your space.
Set the stage for a staycation by rearranging furniture, adding some tropical flowers, and creating a serene atmosphere that mimics a vacation destination.
Savor international flavors.
Explore the culinary world by preparing exotic dishes or indulging in takeout from different cultures. If you find cooking to be relaxing, now is a great time to experiment with new recipes!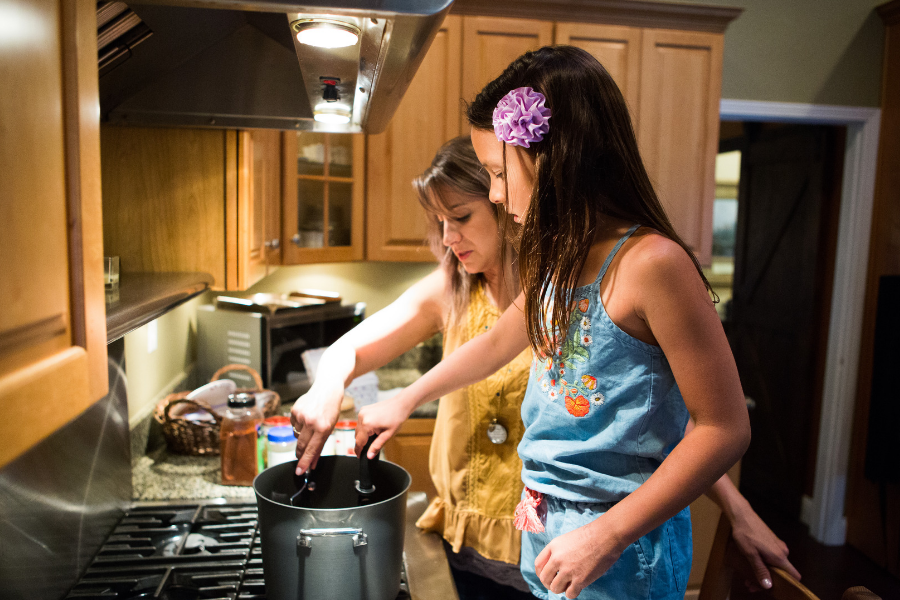 Photo from Canva
Prioritize getting outdoors.
Spend time in your backyard, whether you're grilling, lounging in a hammock, or creating a cozy outdoor movie night. Enjoy long walks and get some fresh air.
Nurture relaxation and self-care.
Create a spa-like ambiance at home by indulging in bubble baths or utilizing a meditation app. Maybe this is the time to reconnect with hobbies or pick up that book you've been meaning to finish. (Need some ideas? Take a look at our list of 14 books to read, suggested by our social media fans and community.) Or... do nothing! Take naps and binge-watch favorite shows and movies.
Now that you've laid the groundwork for relaxation, it's time for fun!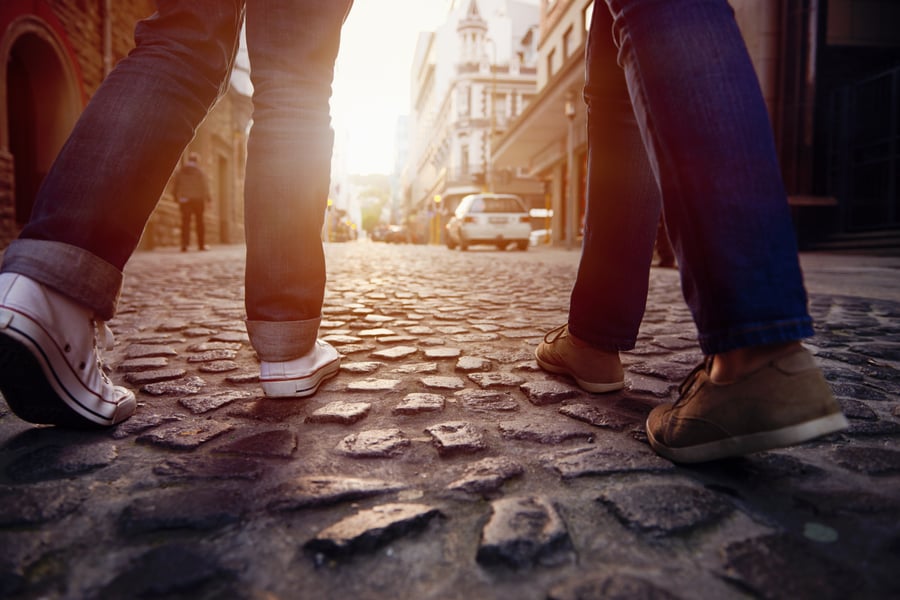 Photo from Shutterstock
3) Think Like a Tourist
Discover local attractions.
Research activities you've always wanted to try but haven't had the chance to yet. Use online platforms like Yelp or Tripadvisor to find hidden gems within a reasonable distance from your home. If you have kids, ask them to help research and weigh in with their opinions, too.
One idea: search for attractions and restaurants within 50 miles of where you live, make a list of "activities you've-meant-to-get-to," and decide together on a couple of new outings.
Don't forget to utilize your military discounts!
Check for military discounts at local museums, water parks, and amusement parks. Leverage your base or post's Information, Ticket, and Tours office or MWR for discounted tickets. They also often have information on free events or lesser-known tours and attractions.
Are you stationed near one of the Disneys? Don't miss these Military Discounts and Tips for Your Trip to Disney World or Disneyland.
Embrace the new.
Think there's nothing new to see or the area you live is too boring? Challenge that notion, even if you've been stationed somewhere for a while and think you've already tapped all it has to offer.
There's always something unique to be discovered! While stationed at a remote base in the Midwest, our family found some new-to-us activities including strawberry picking at a local farm and exploring a small town old timey Main Street we'd never seen before. Thinking like a tourist will also give you new appreciation for where you live, as well as provide ideas for entertaining future visitors.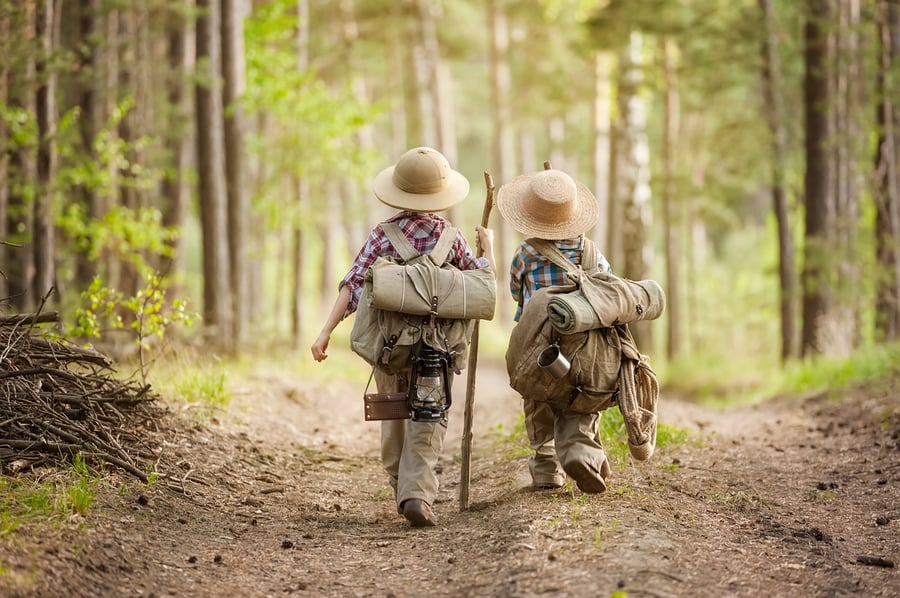 Photo from Pixabay
4) Unleash Your Adventurous Side
Embrace the unexpected and surprise your family by planning some activities you wouldn't typically have time for. The easier, the better!
Some ideas:
Live near the water? Sign up for sailing or paddleboard lessons.
Closer to home, go bowling or take in a matinee.
Set up a backyard campout, complete with s'mores and late-night ghost stories.
Visit the local zoo or aquarium.
Explore nearby National Parks or nature trails.
Plan a surprise afternoon of laser tag, paintball, or jumping on the trampoline.
Go geocaching—free and fun for the whole family. Loads of free apps will introduce you to this activity if you haven't done it before.
A staycation is the perfect opportunity to unwind, explore your local area, and indulge in activities that bring joy and relaxation. Remember, the key is to prioritize your well-being and make this time a true break from your everyday responsibilities, just like you'd have if you'd traveled away from home.
And the best part of a staycation? Sleeping in your own bed! Here's hoping your staycation leaves you feeling refreshed and revitalized.
Don't miss a tip or resource for your military life! Sign up for our free email newsletter below.