Military Move to Rota, Spain? Here's What You Need to Know!
Have orders to Rota, Spain? Congratulations—you're in for a treat!
Naval Station (NAVSTA) Rota is one of the best OCONUS duty stations out there. Many folks who have been stationed there rank it as their favorite, and others even find a way to move back to Rota after leaving active duty.
Take a look at this short video and then read on to learn more about your Rota duty station.
If it's your first time getting stationed in Spain, here are two major decisions you need to make and two important things to know well in advance!
Moving to Rota Spain: What You Need to Know
Should You Live On or Off Base?
If you ask this question of multiple people stationed in Rota, you will hear compelling arguments on both sides.
Navy spouse Maria Victoria Tiqui and her family experienced living on base at NAVSTA Rota. For them, the decision to live on base was a "no-brainer," because they have four children. Tiqui and her husband wanted the convenience and safety of living in base housing, where the kids' schools and activities are a short walk away, and children can play outside with their friends without their parents wondering where they are.
Tiqui adds that base housing in Rota is the best her family has ever experienced. They lived in a "huge" 4-bedroom house with plenty of outdoor space and privacy. Also, the base has been renovating the 2- and 3-bedroom homes, which get high marks from residents.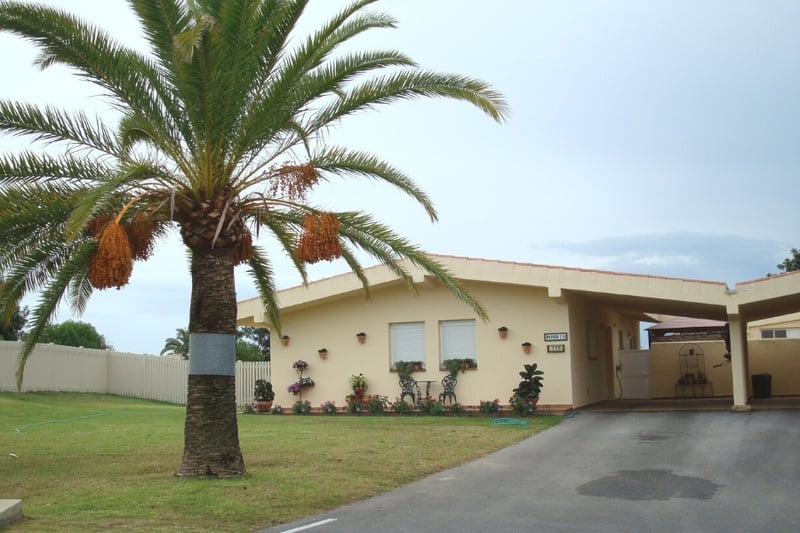 Example of NS Rota 2-bedroom enlisted housing via Military OneSource
On the flip side, Stephanie Bussey, also a Navy spouse, has three children but loves living "in town." She and her family have experienced life both on- and off-base. When they first came onboard NAVSTA Rota, it was the summer peak PCS season, and moving into base housing seemed easier. They loved their house, their view, and the convenience of living close to the base schools. However, Bussey explains, "after the initial chaos of our PCS subsided, I realized how far from everything I felt."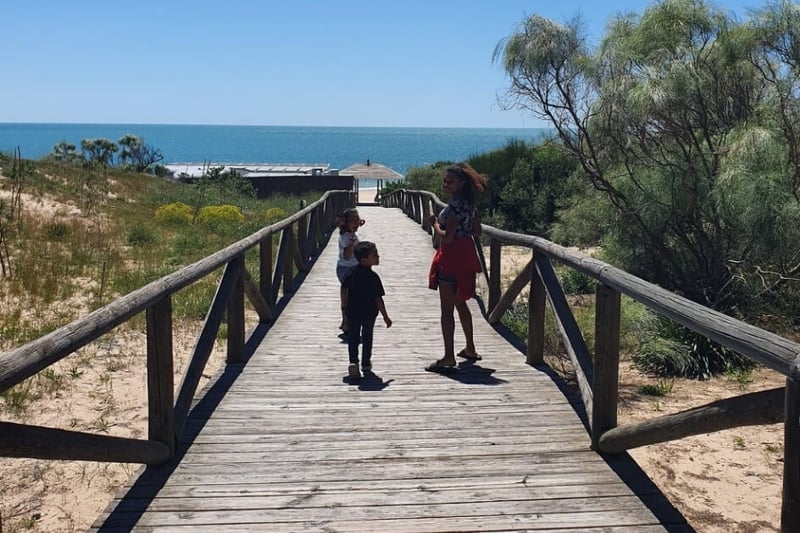 Rota Beach, photo courtesy Stephanie Bussey
The family moved off base to a house in Rota, and ended up loving it. Says Bussey,
"Our house is close to the beach, walking distance to restaurants, stores, schools, and all the downtown and feria (a local festival) ground events."
The base school bus stops less than a block from their house, so they are not sacrificing convenience, and they've gained something very important: the full experience of life in Spain. As Bussey explains,
"I think we are getting a more authentic experience living in town. On base, it felt like we never left the US some days."
Deciding whether to live on or off base in Rota is a big decision, so weigh the pros and cons carefully!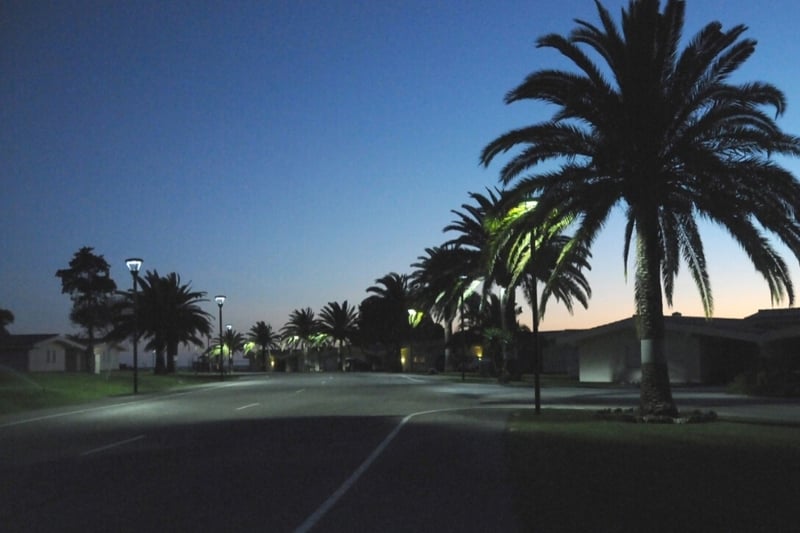 Photo from Naval Station Rota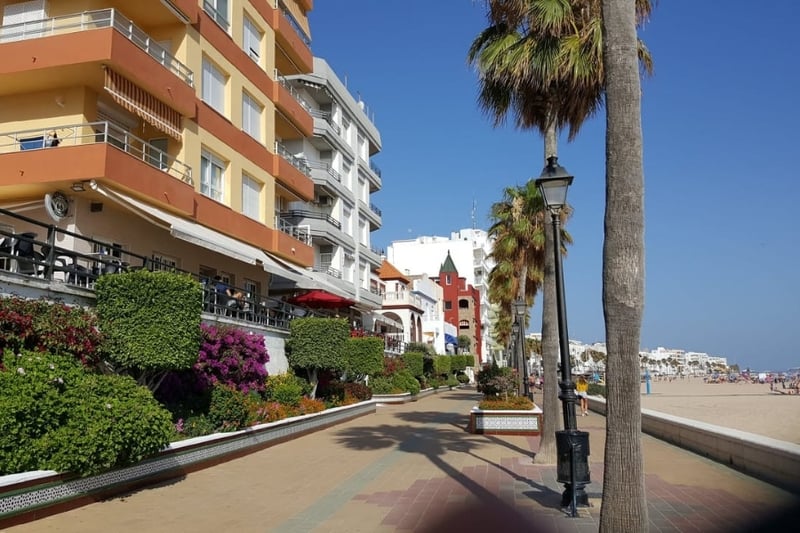 Rota Promenade, image courtesy Stephanie Bussey
Should You Bring a Car to Rota?
Opinions on whether to bring or buy a car are just as divided as the decision about whether to live on base or off. Those who advocate for buying a car in Spain advise that you'll avoid potential damage to your vehicle that often comes with the extremely narrow streets in the Rota area.
If you own a small car that can easily navigate those streets (and the tight parking spots), Bussey recommends bringing it. But if you have a very large vehicle, such as a full-size truck, her advice is to leave it in the States.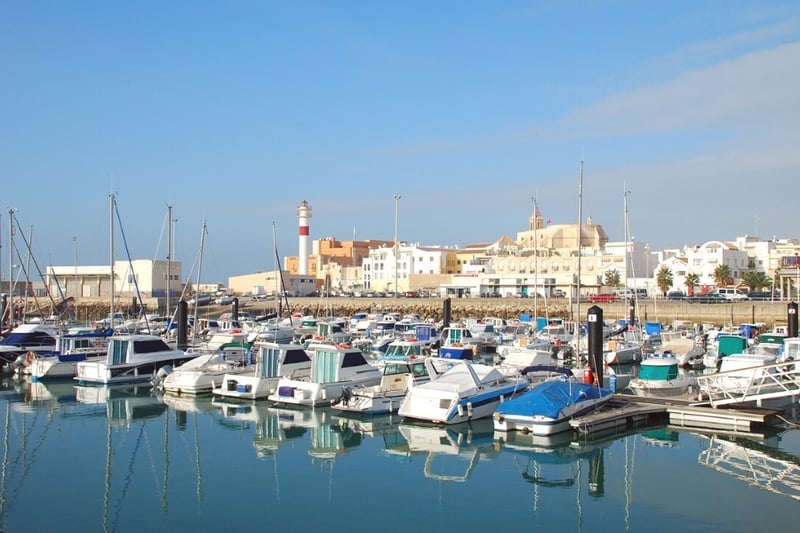 Rota Marina, photo from Canva
One important warning: if you plan to buy a used car when you arrive in Spain, you may experience sticker shock. Even "Rota Beaters," as used cars in the Rota area are affectionately called, are very expensive.
Plan Ahead When Bringing Pets to Spain
If you have pets, you must plan as far in advance as possible to arrange for their transport to Rota – it could save you thousands of dollars.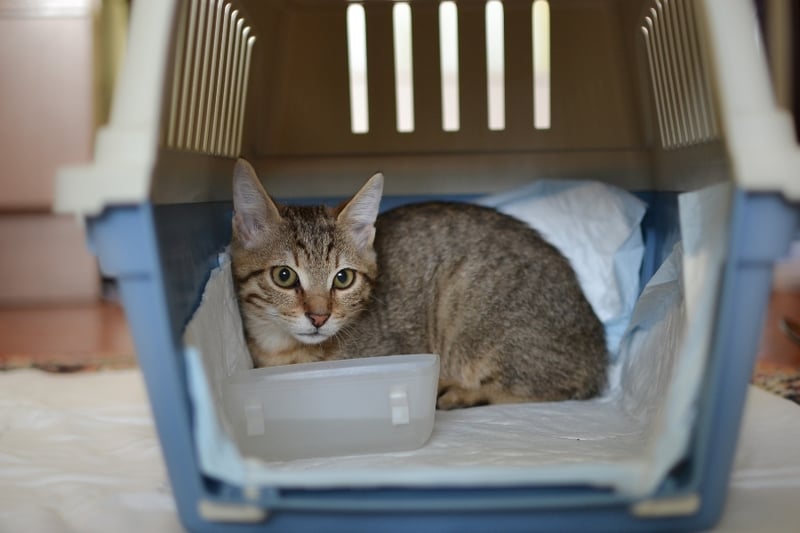 Photo from Canva
Tiqui advises,
"Once you get your orders, and once you get your flight, make sure the first thing you do is sign your pets up."
She highly recommends taking the Patriot Express (Rotator) and adds that you should make sure your pets are listed on your orders. Tiqui's family made their PCS move on the Rotator with two dogs and paid $250 for each of them. If you don't secure spots for your pets on the Rotator, you may pay upwards of $4,000 to fly commercial or use a pet transport service.
Learn more about transporting your pets overseas.
Another important reminder for pet owners is to make sure your pets' vaccinations are up to date. Go to the vet on your current base and ask for the checklist of requirements. Finally, after you arrive in Spain, your pets must have an EU "pet passport" to travel within Europe. You can get the pet passport through the vet clinic at NAVSTA Rota.
Military Spouses Should Consider Entrepreneurship While Living in Spain
It's a well-known fact that finding work at overseas duty stations can be challenging for military spouses, and Rota is no exception.
While Tiqui worked as a substitute teacher when her family was stationed in Japan, she was not able to find a similar position in Rota. Instead, Tiqui, who previously served in the Navy as a Culinary Specialist, drew on her cooking skills and started her own business, a successful catering company specializing in Filipino cuisine.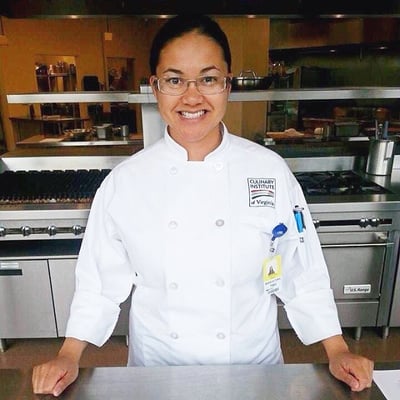 Photo from Tita Vee's Kusinette
NAVSTA Rota hosts many home-based businesses, with spouses selling everything from baked goods to cosmetology and photography services. If you're interested in starting your own business, Tiqui says to "go for it!"
Getting approval from the base for her business was easy, and becoming an entrepreneur was one of the best decisions she ever made. She loves that she controls her own hours, and members of the NAVSTA Rota community love having more food options!
Final Advice for a PCS Move to Rota, Spain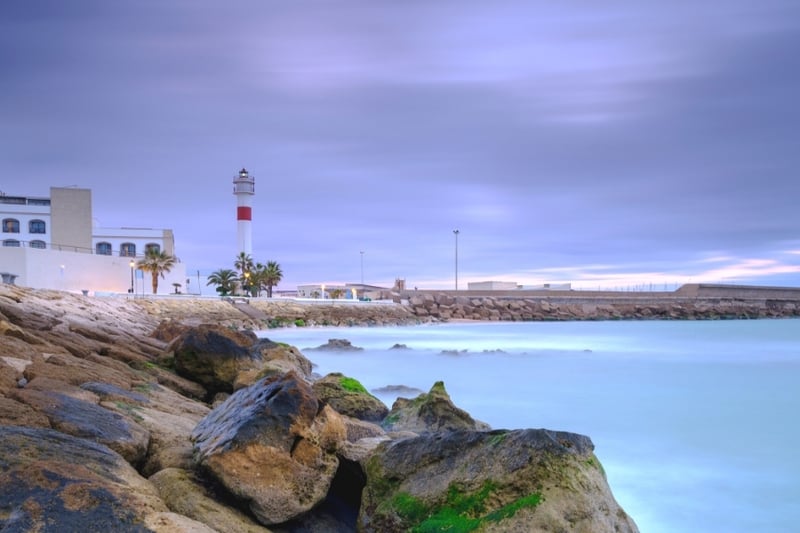 Rota Lighthouse, photo from Canva
Take advantage of this incredible opportunity to live in Spain! As Tiqui points out, "America will always be there," so this is your chance to explore another country. Whether you live on or off base, get out and experience the local food and culture, and don't be afraid to leave your comfort zone.
You have nothing to lose and everything to gain by making the most of your time in Rota!
Is an overseas move in your future? Grab our free resource below!