Military Housing vs. Living Off Base: Making the Decision
You and I both know what happens when our active duty spouse receives Permanent Change of Station orders. Our minds start whirring into motion.
One of the biggest concerns is the question, where should we live? While you're busy packing up and saying goodbyes, you also have to think about what's next. Will you buy, rent, live on base, or live off base?
We often rely on those who have gone before to help give guidance about a particular community, because we all know that deciding to live on or off base isn't simple.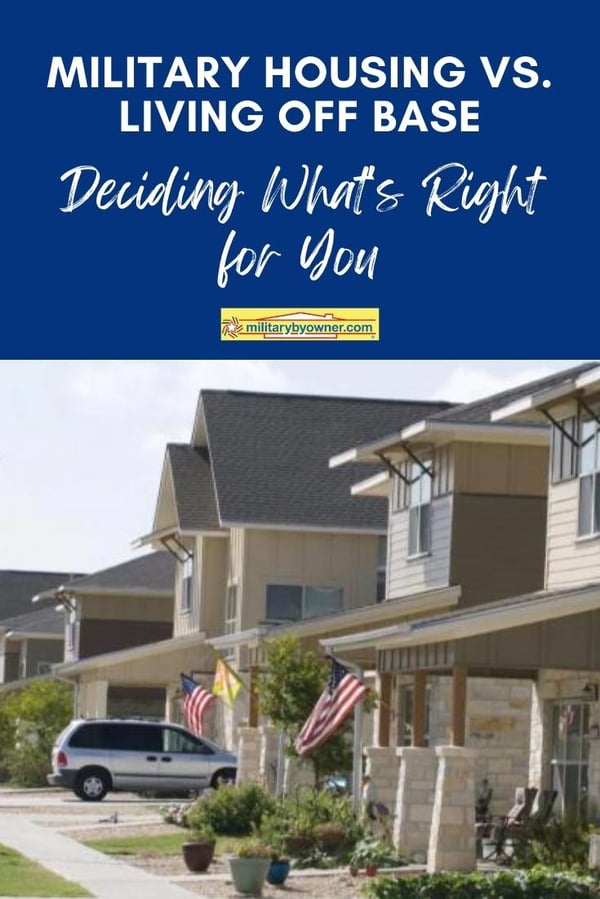 Living in Military Housing
Living on base in military housing is a unique experience of its own. There's no better way to immerse yourself into the military lifestyle. The pros and cons fluctuate from one duty station to the next. And while some families love it, others don't.
Perks of Living in Military Housing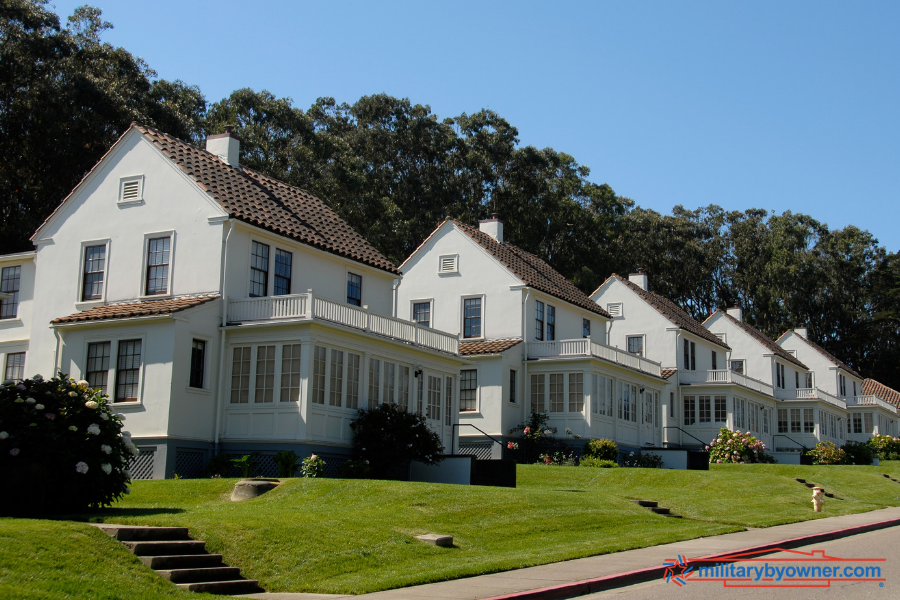 Image from Canva
1) The financial aspect is covered.
When you live in privatized military housing, your Basic Housing Allowance (BAH) covers the cost of rent and utilities each month. It's a clean, easy process that eliminates the concern for paying your bills on time. While most expenses are included, you may need to set up internet, cable, etc. on your own.
2) The tight-knit military community.
The military is known for its strong, supportive community. There's something special about meeting people that you may otherwise have had nothing in common with and connecting with them. If the rest of your life takes place off base (work, school, etc.), living on base is a great way to keep your foot in the community while you pursue your interests.
3) Convenience to base amenities.
Living on base puts you in close proximity to everything you need like the commissary, exchange, health clinic/hospital, gym, lawyer, chapel, counseling, mechanic, and gas. The service member is also right around the corner from work, which can be a great thing!
4) More bang for your buck.
Depending on where you live, it's possible that military housing has more to offer you than living out in town. Take Hawaii, for example. Outside Marine Corps Base Hawaii (MCBH), the cost of living is high. Homes barely walkable from the beach are small, with small or no yards, no central AC, and out-of-date amenities. On base, properties are a quick stroll from the beach, have yards and central AC, and while not current on the latest real estate trends, they aren't outdated.
Drawbacks of Military Housing
1) The lack of privacy.
The military community is small. The military housing community is even smaller. Some privatized housing communities are almost comparable to living on campus for school. Everyone's all in each other's space. Now, your neighbors knowing that your spouse is deployed or something is out of the ordinary can provide reassurance. But it also means that you'll have far less privacy on base than you'll find living off base.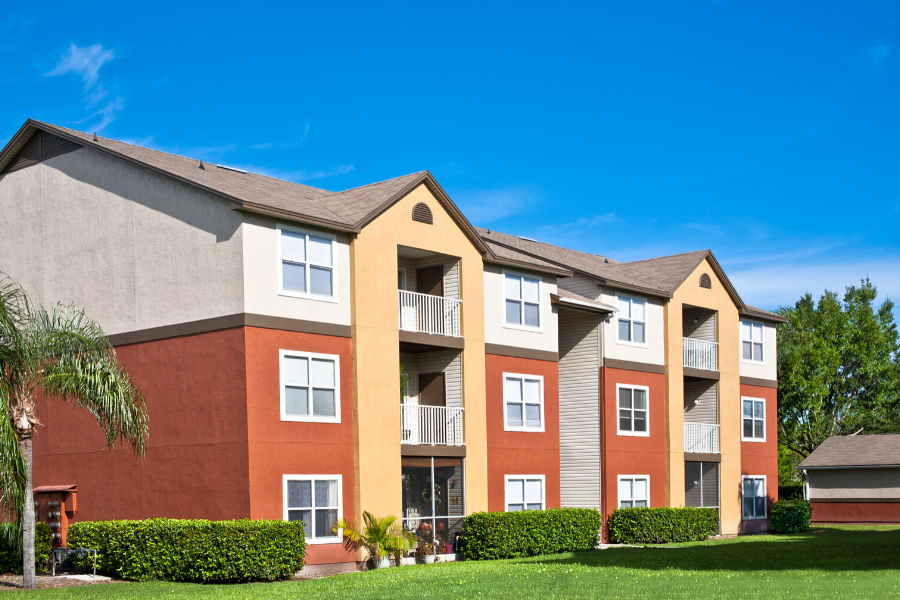 Image from Canva
2) The few housing options.
Many military installations are old, which means many of the housing options on base are also...old. If not recently updated, you could end up living in a less-than-ideal home. What does that mean? Asbestos, mold, out-of-date finishes, dirty flooring, etc. While any military housing you live in should be up to code, you'll likely forfeit desired amenities when you choose to live on base.
Learn more: What's the Future of Military Housing?
3) Detachment from the local community.
When you live on base and everything you need is within a small community around you, it becomes more challenging to be a part of the community outside of the base. It can feel isolating and even, at times, suffocating. So, if you live, work, get groceries, and receive healthcare on base, it might be a good idea to find a reason to leave — maybe for church, school, or shopping.
Living Off Base
Living off base feels normal, doesn't it? It helps us feel more like the friends and family we left at home when we hopped on the military train.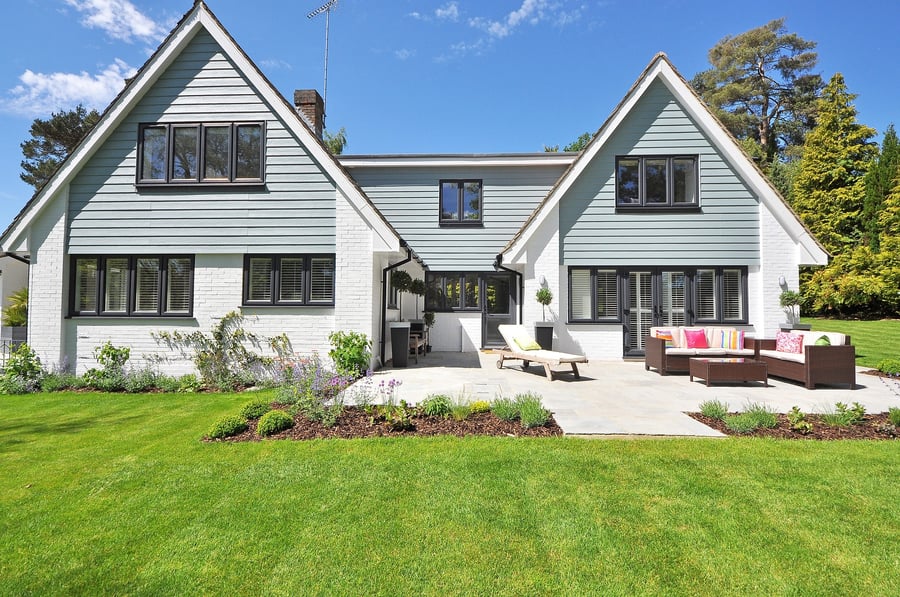 Image from Canva
Perks of Living Off Base
1) Distance from military life.
Living off base provides some space from the military community. It doesn't take away your option to participate in activities on base, but it brings more opportunities to make relationships with people who don't share an affiliation with the military.
Get ideas to connect off base: 7 Ways Milspouses Can Find Community While Living & Working Off Base
2) The potential to save money.
Base housing (with a few exceptions) takes all of your BAH. If you choose to live off base, it might be possible to save money by finding a home well within or under your housing allowance. When you're looking for homes in the area, don't forget to calculate utilities into your budget.
3) A broader selection of housing options.
Not only do you get to choose which part of town suits your needs best, but you can choose your amenities too. Do you want an apartment or a single-family home? Do you want a yard, a pool, a garden tub in the master suite, a gourmet kitchen, and so on — the list of wants is never-ending, isn't it?
4) The option to buy a home.
Of course, you can't buy into privatized military housing. But if you choose to live off the installation, the door to investing in real estate is wide open. Then, when it's time to move, you can decide whether you want to sell and move on or lease the property and start the path to passive income.
Related: Should Military Members Rent or Own a Home? What to Know Before Deciding
Drawbacks of Living Off Base
1) All the bills.
Unlike living on base, which includes your necessities, living off base requires you to set up service to your home independently. Water, electricity, gas, and trash need to be set up and paid on time each month. More importantly, this also means remembering to cancel services when you receive orders to move.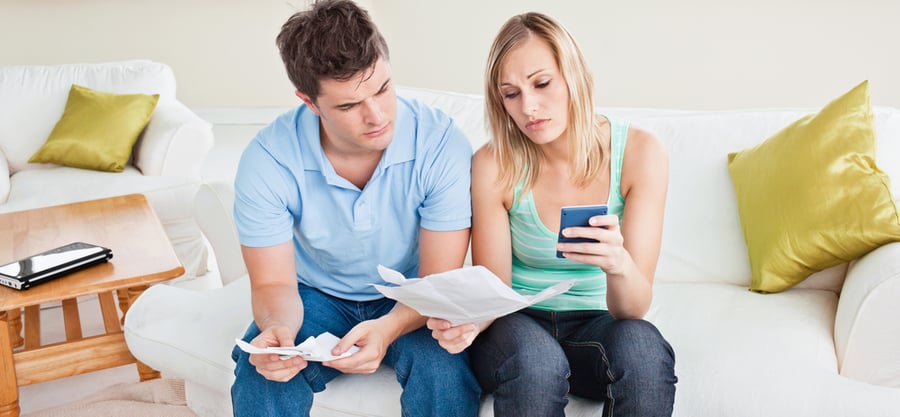 Image from Shutterstock
2) A longer commute for the service member.
Living further from work means a longer commute and less time at home. However, the length of the commute largely depends on where you choose to live. If you find a home right outside the gate, you probably won't be sacrificing much time at home, but if you look for a home with land or something less expensive further out, then you might see a dramatic shift.
3) The landlord/tenant relationship.
On-base housing is managed by privatized companies. They've streamlined the process for maintenance requests and communication. But when you live off base, aside from established communities, you'll develop a more personal relationship with your landlord. Sometimes this is good; sometimes it's bad. Whether your landlord is overbearing or fails to communicate and fix issues within the home, a bad landlord can make your rental time miserable. It's a risk you take when you choose to live off base.
One thing's for sure: there's no right or wrong answer to whether you should live on or off base. Each option comes with its own perks and downfalls. The important thing for you is to weigh the pros and cons, seek advice from those who've been there, and get a feel for your location when you arrive.
Are you thinking about renting or buying a home off base? Click the image below to see all of MilitaryByOwner's current listings in your area!