Must-Know Tips for a Military Move to Japan
Take comfort in the fact that you're not the first military family to have Japan PCS stress and anxiety swirling through your brain as you try to plan your family's next military adventure. Embrace the instinct to dig up every bit of info you can on how to move overseas with the least amount of hassle.
Even if underneath the worry there's pure excitement to move to Japan, you're going to have questions. Keep in mind that plenty of military members have successfully moved to Japan and back again, many of whom miss the country immensely and try to return for another PCS.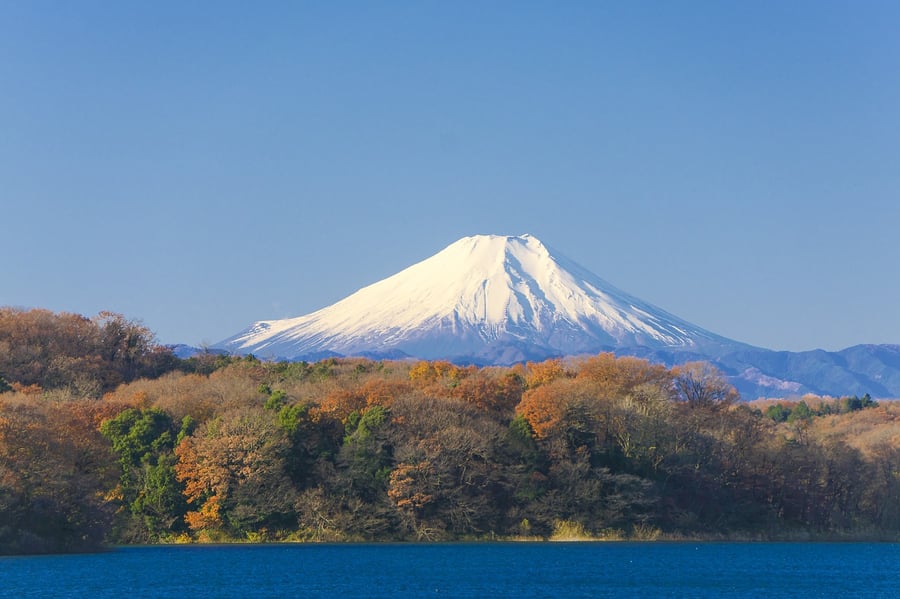 Mount Fuji in Japan. Image via Pixabay.
A smooth transition is possible--just ask the two military spouses who were more than willing to send MilitaryByOwner their OCONUS PCS wisdom. Gina McFarland and Ciara Lisette have lived in Japan, experienced everything the country has to offer, and returned to the U.S. with pages of practical info to share with other families on their way. Ciara even took her advice to the next level and wrote the book Welcome to Yokosuka: A Practical Guide On How to PCS to Yokosuka, Japan.
Get ready to take notes. Here's what these military spouses have to say about a PCS move to Japan!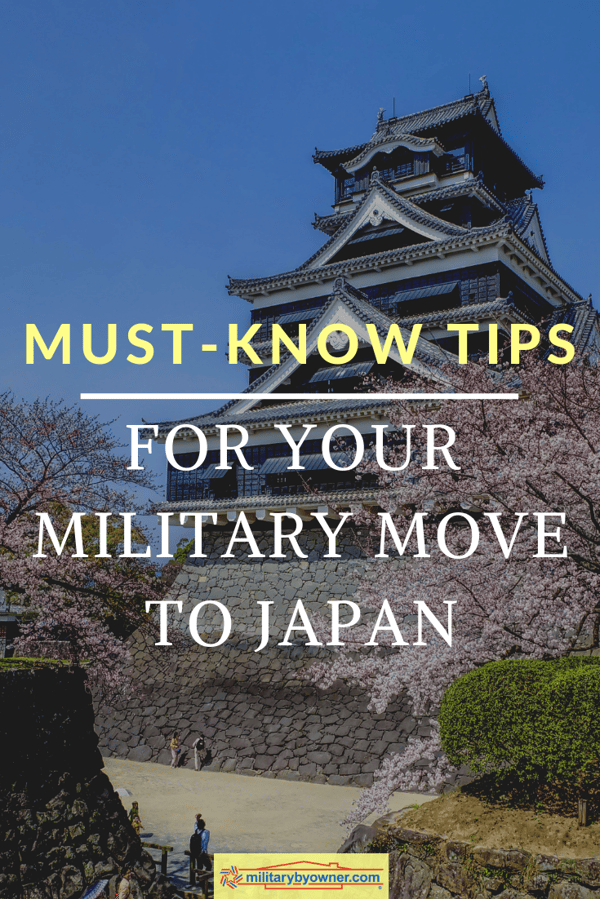 Pre-Planning for Your Move to Japan
It's tough to sit back and wait on the military to send verbal orders, then official orders, then shipment details. The list goes on…but take these bits of advice to get the pre-planning started. In some cases, the smooth move you hope for won't occur if your paperwork isn't filed months in advance.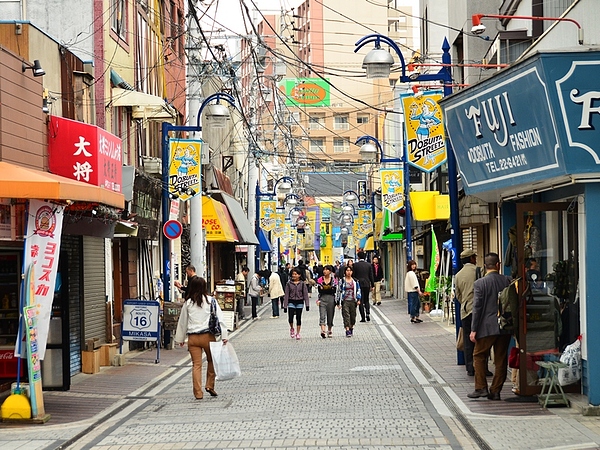 Dobuita Street, Yokosuka. Image via Kentagon on Wikimedia Commons.
Island vs. Mainland Living
While preparing to PCS to Japan, military members often overlook the differences between living on mainland Japan or Okinawa. It's common for newcomers to bundle all Japanese references into one collection, but military families familiar with both styles of living will tell you there are significant cultural differences, especially when it comes to cuisine.
The mainland, for example Yokosuka, most resembles Japanese city life with easy access for travel and public transportation. Families enjoy four separate seasons and take advantage of season specific activities such as viewing the cherry blossoms in the spring, hiking to waterfalls in the summer, and skiing in winter.
Okinawa is quintessential island life, with hot temperatures and humidity all year round and occasional typhoon activity. The snorkeling and scuba activities are superior, as are beach activities. The pace of life is casual and somewhat Americanized due to the saturation of military presence.
Official Documents and Shipments
If you've never used a sponsor for a military move, now is the time. The Checklist for An Overseas Sponsor is an ideal resource. Don't let their honed experience go to waste. Your sponsor family likely had someone assist their arrival and are glad to give back to the next round of newcomers.
Your sponsor will also have advice about completing the requirements for the official passports and visas you'll need, found in the Foreign Clearance Guide. The lead time for any type of passport is lengthy, so Ciara suggests starting the process well before hard copy orders are issued. Most military families require both a tourist and a no-fee passport for dependents.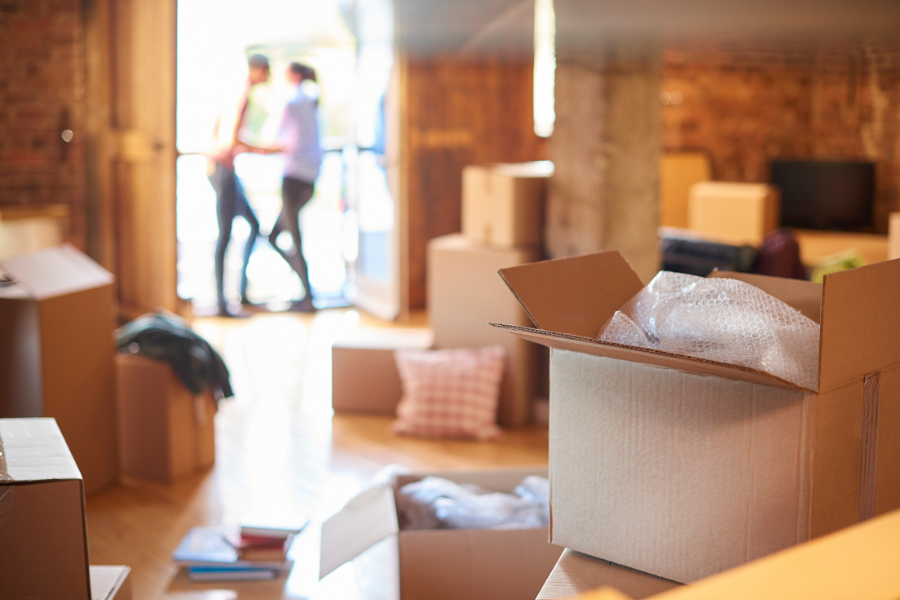 Image via Canva
You'll most likely have three different shipments of household goods: storage, short storage, and slower shipment. There is an art and science to planning for everything to be packed just right. If reaching out to a sponsor to ensure your belongings' best care isn't a great reason to apply, then there isn't one! A sponsor has spot-on recommendations for timing and what items to pack in which shipments.
Plan ahead for the holiday festivities that are important to your family. Many spouses have mentioned the lack of holiday decorations available for purchase. If you don't pack decorations, keep about a 6-week transit time in mind for delivery. This timeline is especially important for Christmas gifts and holiday cards. (Gina is a mom and knows from experience how kids look forward to Christmas presents. She suggests shipping everything by Priority Mail in September and early October to have what you want under the tree.)
Bringing Your Pet to Japan
Pet travel is serious business. It can be scary and time-consuming. A partial remedy is to prepare well in advance. Ciara is a cat parent, so she's in tune with what is needed to transport pets into Japan. She advises scheduling an appointment with your vet as soon as verbal orders to Japan are given. The FAVN test, a.k.a. the quarantine process, is 180 days.
Here's an in-depth account of a PCS to Okinawa with pets from Okinawa Hai.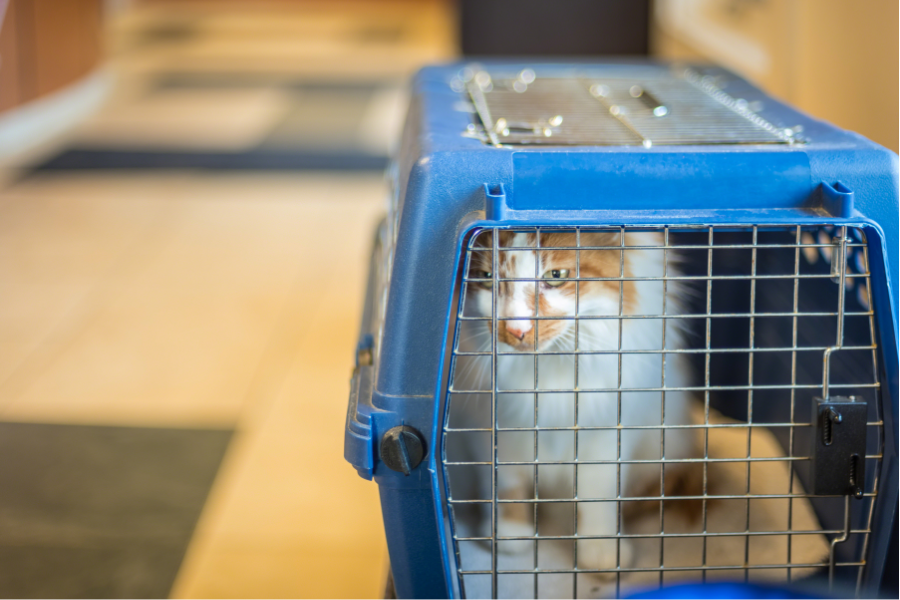 Image via Canva
Pets also need microchips and rabies vaccinations before the official blood draw can occur. Even with advanced planning and a start date of 9 months out, Ciara's cat only made the entry date by 15 days! For a little more reassurance, read 6 Resources for a Military Move with Pets to pick up a few more tips.
Lodging and Transportation in Japan
It might feel like you're alone in your Japan journey, but the reality is, thousands of military members transfer in and out of the country each year, which means a tight squeeze on facilities like lodging, especially if you have a pet to consider.
It's recommended to make reservations with military lodging for 30 days, even if you do not have flights made yet. It's much easier to shift dates under an existing reservation than to be left without any room at all because you've waited too long.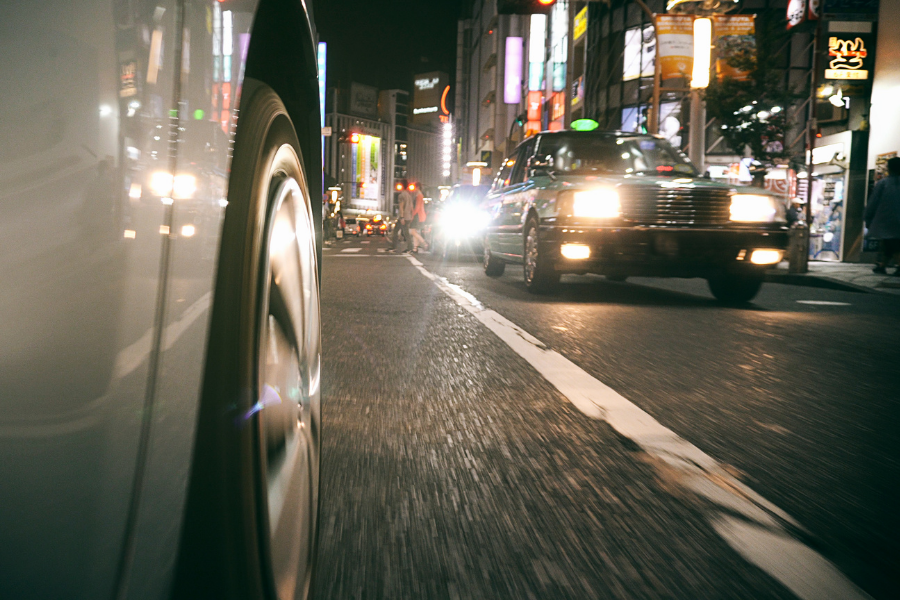 Driving through the Shibuya area of Tokyo, Japan. Image via Canva.
Want to lessen your worry load? Leave your car at home. It's cost-prohibitive to transport and outfit to code to drive in Japan. Don't forget; people drive on the left in Japan. Resale pages and "lemon lots" are full of reliable and ready to roll cars to buy. It's a thing in Japan.
Most people buy what they need for the time they live there and sell to the next military family before they depart. If you plan to drive, however, you'll need a base issued Japanese driver's license; your U.S. driver's license cannot be expired.
Another reason to check in with a sponsor: transportation from the airport. Taxis are available but expensive. A sponsor knows you'll have mountains of luggage and are probably jet-lagged.
Although different voltage (voltage in Japan is typically 110 and in the U.S. 120), most of your appliances will operate without destruction upon plug-in. Ciara did mention if the appliance has a heating element, it won't get as hot as you are used to back home.
Family and Work Life in Japan
Networks make the Japanese experience flourish. Even if you don't usually participate in your spouse's workgroups or activities, they are an essential resource overseas. You'll need a support system to conquer the inevitable emergencies that occur during a TDY or deployment.
Volunteering on base is always an option that welcomes newcomers. It's not unusual for spouses to find work opportunities either while living in Japan or when they return to the U.S. through contacts they've made while volunteering. Commiserating and planning with like-minded spouses is the quickest way to adjust to the homesickness factor. Cheering each other on during the hard times is invaluable. (New to the Neighborhood? Meet Friends Fast! is a quick read with tips on how to meet your new neighbors.)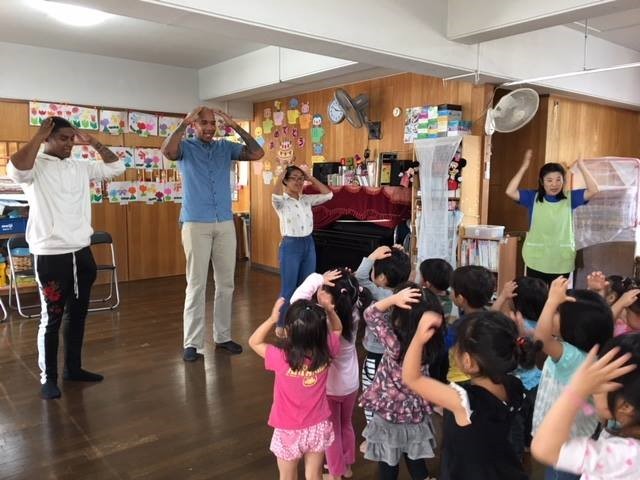 Soldiers from Public Health Activity-Japan, Okinawa Branch, Japan, volunteer at a local preschool in Yomitan, Okinawa. Image via army.mil.
Military spouses, if you plan to work during your time in Japan, explore the possibilities before leaving. Spouse employment is not readily available, but those with remote work options or teaching and nursing credentials tend to fare better than most.
Military families stationed in Japan often comment on how kind and helpful local citizens are. But realize there is some local discontentment about military bases located there. Respect for Japanese citizens and their culture goes a long way in bridging the gap.
Japan Resources You Need to Know About
For the foodies out there, Gina highly recommends Love & Lattes: Okinawa. Don't let your nerves scare you from trying new places to eat and dishes to try. This e-book has over 50 café listings to make the hunt for food fun, delicious, and part of the Japanese experience.
Buying and selling phones on local swap pages is standard and expected. Most families find Okinawa Hai and Okinawa Living on Facebook especially helpful for learning about activities and excursions.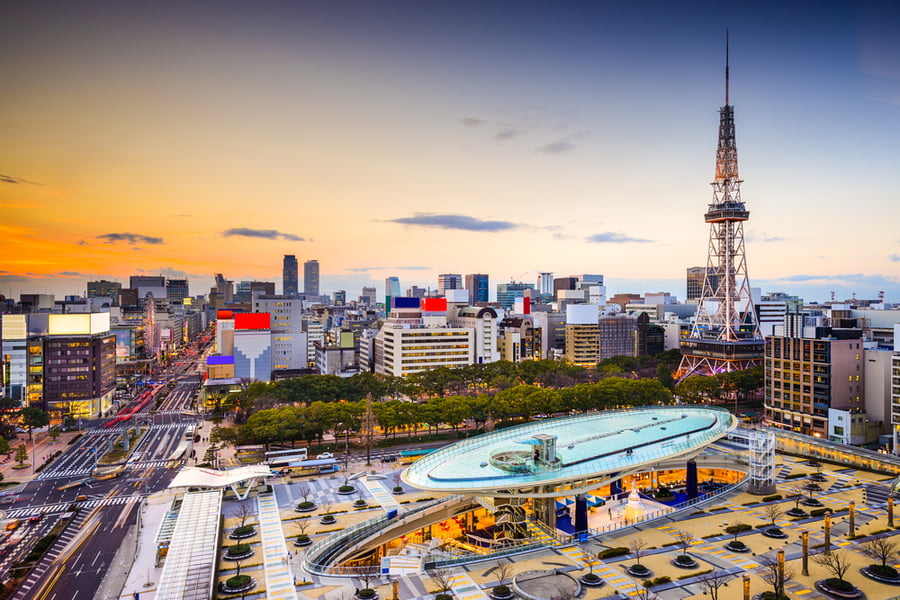 Nagoya, Japan city skyline at the tower. Image via Canva.
Must-See Travel and Tips for Everyday Living
Gina and Ciara each emphatically suggest that a duty station in Japan does not reach full potential unless plenty of time is spent traveling. Remember: travel on your tourist passport, not your military (no fee) passport.
Travel under the sea and learn to scuba dive; the Okinawan coast offers world-class diving. Gina says that many families become certified while cooped up in lodging as they wait on permanent housing.
Seek out adventures through the ITT on base, as they do the hard work of navigating foreign routes and language translation for you. After you've become a bit more acclimated, adventuring on your own will come naturally.
Hiking Mount Fuji is a once in a lifetime event (unless you PCS to Japan again!), and it comes highly recommended by military families.
Public transportation in Japan is an amazing resource--so amazing that people frequently use trains or a bike instead of driving to their destinations.
Ask to join the

Tips for Asia Travel Facebook page

. The community was built for military families living and playing in the region. More than likely, you'll find the answers to any of your travel questions.
Much of base housing is built with concrete bricks. Pack wall hangers specific to this surface.
Spouses recommend shipping and packing any favorite store-brand item that makes life comfortable, but Amazon does the job for much of what you'll need and cannot find in local stores.
Save the new furniture for when you return to the U.S. The shipping process is hard on furniture and. Destruction and disposal from mold damage is a common problem.
Military housing is short on adequate lighting. Lamps of all styles are helpful to brighten up the rooms.
Outdoor living amenities such as beach chairs, large play equipment, and patio furniture are expensive and hard to come by.
Although Gina and Ciara supplied plenty of working advice, we have several more blog posts in a series related to a PCS to Japan:
Stay up to date with MilitaryByOwner and our information about overseas living and home buying. There's so much to learn! For even more info, click below to download our FREE overseas PCS e-book.