MilitaryByOwner's Picks for Your Winter Reading List
It probably comes as no surprise that reading has substantially increased during the pandemic compared to the days before COVID-19. The editing and proofreading service Global English Editing gathered survey data to conclude that 35% of web users across the globe reported an increased amount of reading—14% of those said they read significantly more.
You can count MilitaryByOwner co-founder Sharon Gran, Content Editor Jen McDonald, and writers Danielle Keech and Dawn M. Smith as part of the 14 percent. They've all confessed to disappearing into a fantastic collection of novels over the last year!
A few common themes they shared were the desire to return to comforting classics and attempts to escape into novels with settings worthy of a travel magazine cover. Add in a little science fiction and a psychological thriller, and most of the popular categories are covered.
If you'd like to add to your long list of titles read over the last 12 months, take advantage of this curated list of favorites. These are MilitaryByOwner staff suggestions and comments separated into five genres. Enjoy your read!
1) If you like historical fiction, try:
All the Light We Cannot See by Anthony Doerr, 2014
This Pulitzer Prize winner takes place during WWII. Marie-Laure and Werner Pfennig are children learning to survive the atrocities of the war separately, but their paths unexpectedly cross in an unimaginable way.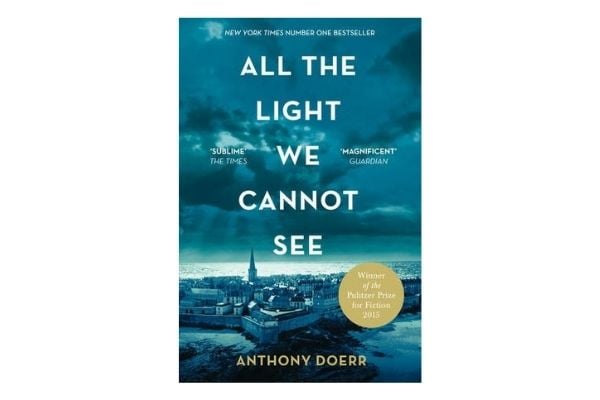 The Nightingale by Kristin Hannah, 2015
Also set during WWII, The Nightingale tells the stories of two sisters living very different lifestyles but with the same purpose during the Nazi occupation of France.
Danielle's thoughts about the novels:
"I've surprisingly found myself falling in love with historical fiction. The Nightingale and All the Light We Cannot See are by far two of the most moving, inspiring, emotional books I've dived into, allowing me to escape the real world for a few minutes or hours at a time and into a world that brings a great perspective to the hardships of today."
Sharon's pick:
America's First Daughter by Stephanie Bray, 2016
Patsy Jefferson, the first daughter of yet to be elected President Thomas Jefferson, is the novel's lead character who must determine whether her profoundly connected relationship with her father can withstand the bonds of marriage to her abolitionist husband.
2) If you want to try an unread classic.
All Creatures Great and Small by James Herriott, 1972
Initially published in 1972, the novel has several iterations, side series, and multiple TV shows on BBC and PBS. Families continue to love the adventures of the James Herriot, England's most beloved veterinarian.
Jen says:
"With all the events of the past year, I found myself turning to some old comfortable favorites. I've always been a huge fan of the James Herriott vet books. He was an amazing storyteller with an incredible gift with words and humor. (When I tell myself I don't have any time to write, I remember reading that he wrote his books in the evenings on a typewriter in his family room...while his children watched TV. This after putting in a full day as a veterinarian!) Start with All Creatures Great and Small and then read all of his books. They're all equally good! His memoirs and observations of both pets and humans are set in the beautiful Yorkshire Dales of England."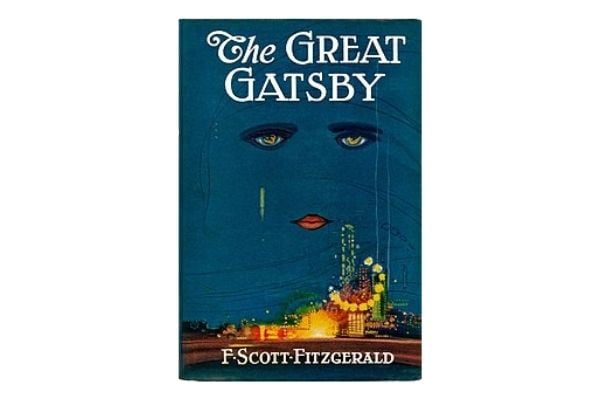 The Great Gatsby by F. Scott Fitzgerald, 1925
The quintessential American classic is set against the backdrop of magnificent seaside mansions during the roaring 1920s. Jay Gatsby continues his persistent quest for wealth and the unattainable love of Daisy Buchanan.
Dawn's notes:
"I'll admit, just like most high school students, this was assigned reading years ago. A half-hearted start to read the book quickly bloomed into a life long love affair with the entire collection of the characters. I've written college papers about this book, read many editorial compilations, and tore through the various biographies of F. Scott, and his wife, Zelda. This is a once in a lifetime novel that garners devotion from generations of readers. The book moved into the public domain this year, so expect to see many authors try to recapture the magic in various prequels and sequels."
Agatha Christie Mysteries
Jen's picks:
And Then There Were None, The Murder at the Vicarage, and Murder on the Orient Express
"The Grande Dame of mystery writers! If you don't know Miss Marple or Hercule Poirot, you're in for a treat! Christie wrote more than 75 novels over her writing career and remains the best selling novelist of all time, even all these years after her death in 1976. If you're looking for murder mysteries that are chilling but not gory, give her thrillers a try."
3) If you want to try traditional Science Fiction or a book with science fiction elements.
Sharon's traditional Sci-Fi pick:
The Long Winter Trilogy by A.G. Riddle, 2019
Winter World, Book I
As the new ice age begins on earth, NASA scientists have discovered an unidentified object near Mars headed for the Sun. Desperation to save humanity sets in, and communication with the object reveals a discovery no one could imagine.
Dawn's mostly fiction, with a bit of unheard-of science pick:
Nothing to See Here by Kevin Wilson, 2019
Dawn's thoughts:
"A set of twins that instantly burst into flames is the premise of this book. Not in a weird way, of course! The book sounds Sci-Fi, but Kevin Wilson manages to create a story and dialogue that is absolutely hysterical. He somehow convinces you that kids who instantly combust, while unusual, are certainly containable, especially if you hire the right person. Lillian is the rough around the edges caretaker who is in charge of hiding the twins from the public eye during their dad's run for office. This is a fast read because the writing is so good, you can't wait to see what laughs are ahead. "
4) If you like books that employ the scenery as a significant character.
Evening Class, Light a Penny Candle, and Tara Road by Maeve Binchy
Jen's notes:
"I've been a longtime fan of the Irish writer Maeve Binchy. She was a marvelous storyteller who made an insightful study of human nature and behavior. She draws you into her fictional world with ease. Friendship, intrigue, mystery, all set in the lush green settings of Ireland."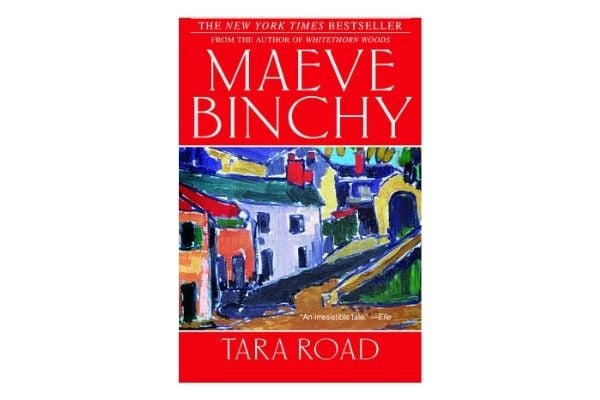 Sharon's picks:
By the Sea Series by Kay Bratt
True to Me, Book I
If you dream of Hawaiian getaways, follow Quinn on her journey to Maui to unravel the mystery of her childhood and the secrets of her mother's past. Deathbed confessions and a strained relationship with her fiancé forces Quinn to re-evaluate her life and the truth as she knows it.
5) If you prefer psychological thrillers.
The Other Mrs. by Mary Kubica, 2020
Dawn's notes:
"Twists and turns, red herrings, and so much more make this husband and wife mystery so exciting to read. An island off Maine's coast sets the perfect scene for a murder. There are so many plot twists that appear under the cover of fog, clouds, and drizzle. Even if you commit the mortal sin of reading the last few pages first, as I do, you'll never figure out the end to this novel."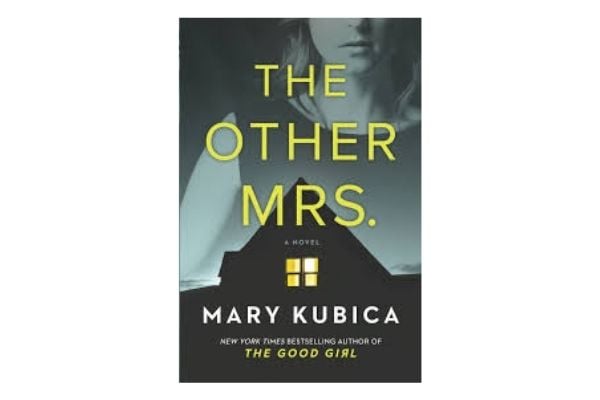 It looks like there's plenty of time at home ahead. Don't forget, there are many ways to read these books online if you're hesitant to add yet another book on your nightstand. Check your local libraries for free online access and your paid apps like Amazon or their audiobook company, Audible. For the book lovers who have an insatiable appetite for bound books, consider a monthly book subscription service such as Book of the Month.
So, how did they do? Are you interested in any of their choices? What would you recommend?