My Home Is Under Contract: What's Next?
You have an official contract on your home! You're feeling optimistic because you're past the stress of open houses and hours and hours of waiting for important texts and phone calls. Now it's logical that you're wondering what happens after your home goes under contract.
First, it's best to talk with your real estate agent about the process because they'll have specific details like dates and appointments that coordinate with your contract. They may even have standing relationships with the other real estate professionals on your team, like the home inspector or appraiser. They'll have an inside scoop on a possible timeline if they've worked with them before. All in all, it's a good idea to expect a 30 to 45-day cycle before the closing date.
But, if you're selling your property For Sale by Owner or just want to shore up your knowledge about the process, we have the information you need. Start with this brief video from an experienced real estate agent, Karen Hall. She's helped hundreds of military home sellers through the closing process.
Now that you have an idea of what to expect, we can dig into the details a little more.
What's an Escrow Account?
You'll probably need to open an escrow account for your transaction. An escrow account is a safe place (a third party, like the broker or real estate attorney, manages it) for the buyer and seller to store their money until the home sale goes through. Most of the time, unless you choose a FSBO, your agent will help you open the account.
What to Know About Closing Costs and Fees
Traditionally, home sellers pay for most of the closing costs and fees. In typical circumstances, most sellers pay between 6% and 10% of the final sale. Part of this includes about 6% of the total sale paid to the buyer's and seller's agent, but you can negotiate some costs, such as your agent's commission rate. You can also negotiate with the buyer to split the fees (this is more likely if it's a strong seller's market) as part of the home selling process.
You also have some flexibility for when you pay, either on closing day or you can have it deducted from the home price.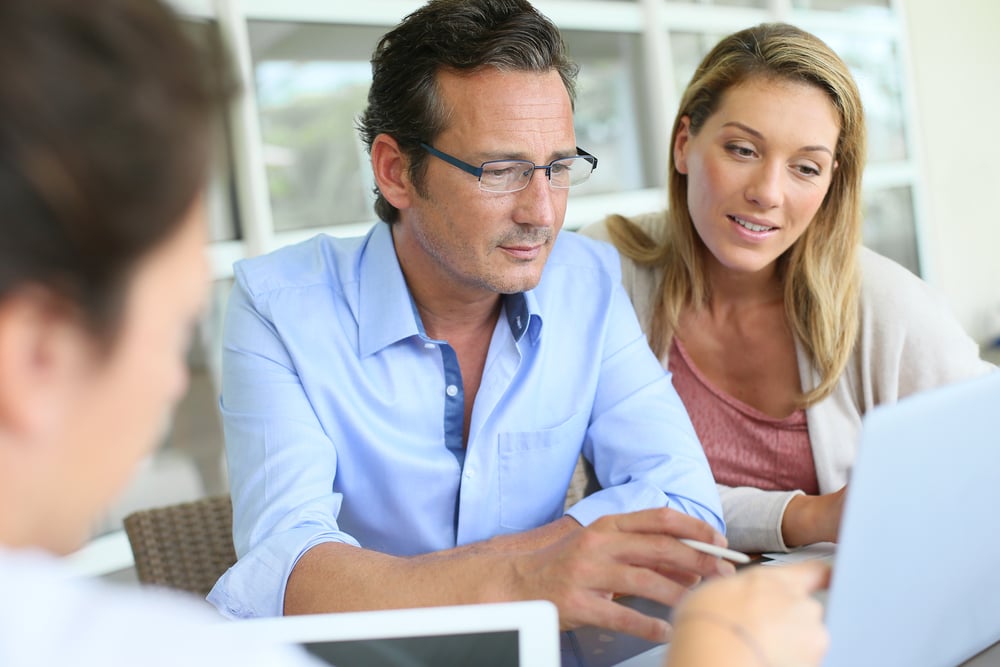 Photo by Shutterstock
Get Ready for The Home Inspection and Negotiations
Your buyers will likely insist that a home inspection take place. They often accompany their real estate agent and the inspector during the process. After the inspector returns the report, the buyer and their agent will discuss the findings and present you with their negotiation points.
After you review their asks, it's common to consider reducing your sale price, give the buyers credits, or plan to make the improvements or repairs yourself. The buyers also have the right to ask for health and safety certifications verifying the roof's condition, termites, and sewer inspection. You'll need to show proof on closing day.
Keep in mind that, before closing, your state likely requires you to submit a property disclosure report that details any issue that could change the home's value or affect the safety requirements. So, as you can see, the home inspection and negotiation process could take several days, depending on the inspector's availability and how extensive the negotiations are.
Learn more: Why You Need a Home Inspection.

Photo by Shutterstock
The All-Important Appraisal Process
The appraiser holds a lot of power during the sale process because everyone waits, typically two to three weeks, for the appraisal report to finish the sale. Basically, the appraiser's opinion affects whether or not the buyer's lender decides that the property is a solid investment and if it's a good idea to loan money (and how much) to the buyer.
They'll not only measure the property against comparables in the neighborhood, but they'll check for issues, including structural problems like a cracked foundation, review local market trends, and examine the size and overall condition of the house.
If you want to learn more about an appraisal from the seller's perspective, read, What Home Sellers Should Know About Appraisals.
Closing Day
Once the wrinkles are ironed out from the home inspection negotiations and the appraiser's report, you can proceed to the closing day.
If everyone is local, you'll meet to sign documents and drop off the keys, but it's more common than ever for military home sellers to manage the transition remotely with their agent's representation and the magic of e-signatures, overnight mail, and wire transfers. Just prepare your documents and information early so they're present on the closing day. Don't worry; your agent will walk you through each step in person or from afar.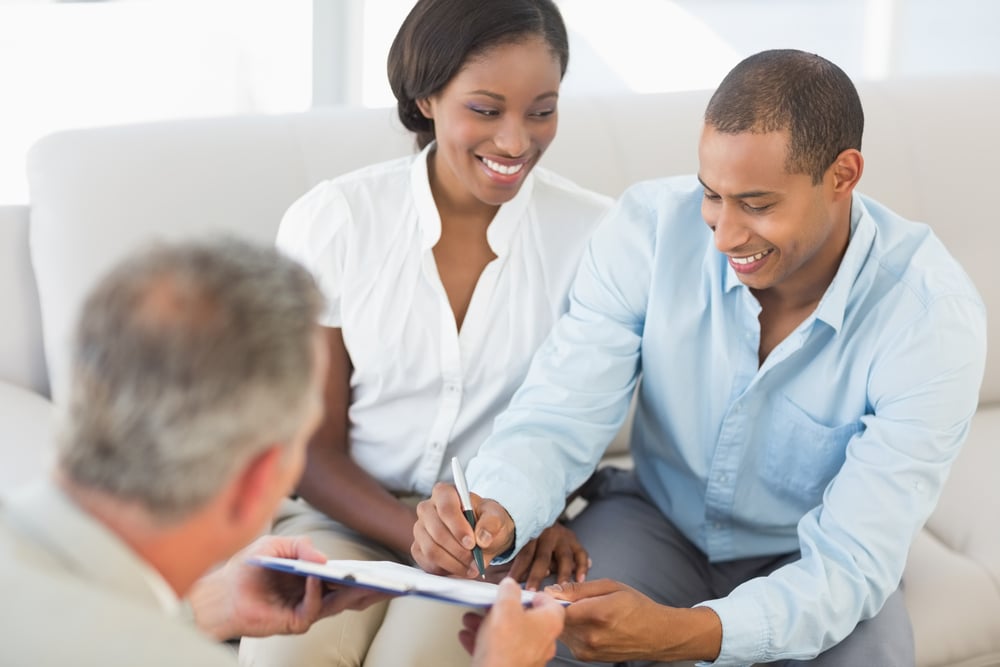 Photo from Shutterstock
Every closing day is different, but there are some standard documents you'll need to show, like your ID and a copy of the ratified sales contract. And, if you want to pay the closing costs upfront, you'll supply a cashier's check. Then, if all goes well, your escrow agent will close the account after they've transferred all of your proceeds and the deed to you or the lender.
There are many steps to take after you've ratified your contract, but experienced real estate agents know exactly how to tackle the tasks, so the process should run smoothly if there aren't major problems uncovered in the home inspection or appraisal. If you get your home ready for sale and mentally prepare yourself, you could be surprised with a quick transaction.
Our free home selling guide below answers a lot of the questions you might have for your home sale, so grab this free resource to help you through the process!