Pet-Friendly Restaurants and Attractions near Joint Base Lewis-McChord
There's something about the lush landscape and wide open spaces near Joint Base Lewis-McChord and neighbor cities that attract dog lovers. Could it be the abundance of pet-friendly restaurants and attractions? Probably so! Not only are your pooches welcome, but they're often cuddled and probably smuggled a treat or two by staff!
With so many military-friendly cities near Joint Base Lewis-McChord, factoring in access to establishments that welcome dogs might help whittle down the options. Take a look at where you and your family could spend free time playing with your furry family member.
Pet-Friendly Activities Near Joint Base Lewis-McChord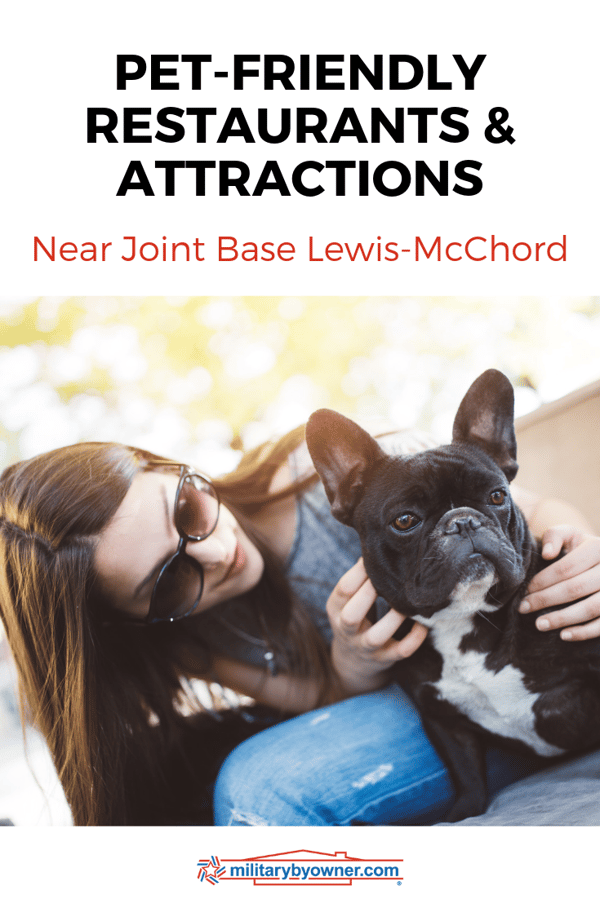 Lewis Dog Park has two separate fenced areas for small and large sized dogs to run off leash. Owners are encouraged to bring water and toys to play with and share. The park is conveniently located near the DuPont Gate.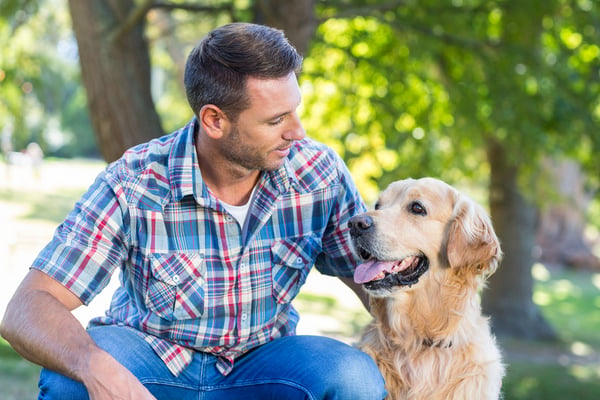 McChord Field Dog Park is an off-leash dog park, but the property is not fenced. Leashed dogs can also walk to or from Holiday Park along the wide, paved jogging path.
A charming front porch setting is waiting for your dog to sit and relax while you try out decadent burgers. Handmade burgers with quality ingredients such as avocados and Gorgonzola cheese are standouts, but milkshakes and local beer on tap bring customers in as well.
Is 15 acres of off leash park enough to exercise your dog? The bark park is tucked in the woods, but has trails and an open meadow for play. Bring a picnic and utilize the available tables and shelter.

Dog-friendly trails are plentiful throughout the national forest, but don't get confused, because dogs are NOT allowed in nearby Olympic National Park. Lake Quinault, Fletcher Creek Trail, Kalaloch, and Rialto beaches are favorites.
Dog lovers and beer lovers often go hand in hand, and that's evident at Beerwerks. More than a handful of pet-friendly tables are available which is great, because you'll need plenty of time to sit and relax and try 32 beer taps.
Those who appreciate park amenities will be impressed to see a dog bone-shaped patio and decorative fire hydrants. Other perks include an area dedicated to small dogs, water stations, and an area specifically designated for digging!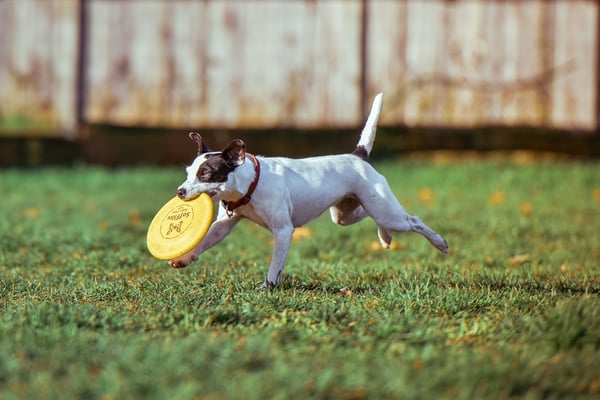 The Chehalis Western Trail is one of 1600 rail-trails supported by Rails-to-Trails Conservancy. The nonprofit works to connect former rail lines. Leashed dogs are welcomed.
All-American fare is the restaurant's specialty, but the dog-friendly atmosphere and dedicated pet tables make it a favorite of the locals who enjoy eating nachos and drinking beer al fresco.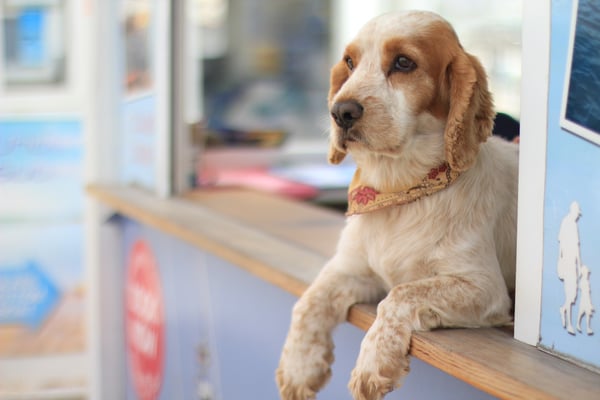 Local seafood must be eaten outside with perfect ambiance. For dog owners, that means deck seating with the pup lounging nearby. Waterfront views are a plus!
Wilco Farm Store
Dogs like retail therapy, too. Check out anything you could need for outdoor recreation, home goods, and much more.
Chambers Bay Off-Leash Park & Beach
Adjacent to Chambers Bay Golf course, the 7-acre park includes one acre of off-leash roaming and playing. There's also a designated space for older, wiser, and a little more apprehensive dogs.
Point Defiance Park Off-Leash Dog Park
Sitting along Five Mile Drive, 7 acres of park awaits the pup who has energy to burn. Small dogs have their own fenced space.
This park is smaller in size, approximately 1.5 acres, but has amenities such as a drinking fountain, bench, and shelter.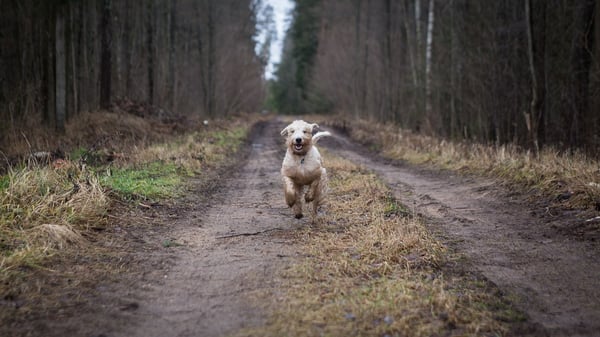 Wapato Park Off-Leash Dog Park
Three acres of dog fun are offered here. Dogs and owners run free and play with others, as this park is popular. Access to water and shelter is available.
Pizza! Beer! Dogs! Perfection. Hank's patio is the place to be, and to be seen with your fur family.
Travelers have a preference for the iced Americanos, but dogs prefer the patio seating and special treatment from house staff.
The Pacific Northwest and Washington in general are known for their progressive thinking toward the "pets allowed" movement. These suggestions near the base are just a smattering of dog-friendly options available.
If you're still searching for a home that has a "pets welcome" policy, check MilitaryByOwner for new ads each day. There's a Pet Policy search feature to narrow down availabilities. With PCS season just about to launch into full force, more options for homes for sale or rent near JBLM will appear regularly.