Pros and Cons of Living in a Cul-de-sac
Did you grow up living in a cul-de-sac? Did you enjoy seasonal block parties and impromptu football games after school? Are you hoping to find a similar property to raise your family? Military homebuyer, you are not alone because cul-de-sacs are a highly desired amenity, so much so that reports from major real estate companies repeatedly mention that cul-de-sac homes fetch up to about 20 percent more in asking price.
As with many circumstances in life, the best things about living in a cul-de-sac are also the worst, depending on your point of view.

5 Reasons to Love Living in a Cul-de-sac
The proof is in the scientific studies. The University of California-Davis states that kids living on cul-de-sacs play outside more, while another study out of Duke University says cul-de-sacs reduce overall crime rates.

1) Safety
Homebuyers and renters, especially parents, flock to available cul-de-sac homes because they offer protection from myriad hazardous situations. From stranger danger to rush hour traffic, living on a cul-de-sac cuts down on the possibility of uncertain interactions with non-neighbors.
Kids run, play, and ride bikes in the circle area, which in their parents' minds acts as a safe space in the street. Cars have no choice but to drive slowly and carefully when the cul-de-sac is full of children playing. Pets also have a less significant chance of injury, thanks to the lack of traffic.
2) Sense of Community
One of the first things military homeowners consider before buying a home is the need for a vibrant sense of community, which is crucial for a family living only in the house for 2-3 years. Cul-de-sacs allow transient military families to make friends fast, just by the proximity of their homes.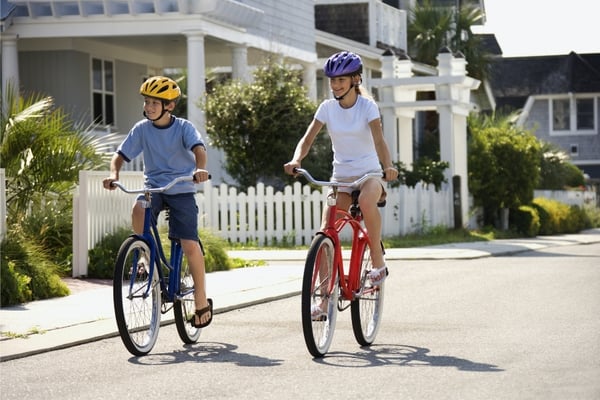 Neighbors tend to bond quickly over community events such as a fire pit gathering on Halloween or when a blizzard requires a team of neighbors to clear the circle. Soon, regular Friday night happy hours are scheduled, and potential life long friendships form while watching the kids play out front.
---
MilitaryByOwner Listing MBO1465836
For Rent: $2,400/mo.
---
3) Privacy and Quiet
It makes sense; where are kids all day during the week? School! Work from home parents and those with babies who need quiet nap times all appreciate quiet daylight hours.
Although not private in the sense you are void of visible neighbors, cul-de-sacs provide privacy so that it's obvious if an unknown car is parked in the area. This means you won't have much foot or car traffic that isn't related to the homeowners on the circle.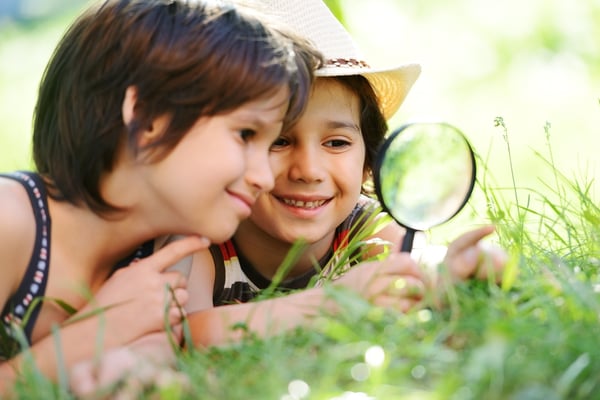 4) Low Crime and Vandalism
Thanks in part to the privacy a cul-de-sac offers, crime and vandalism are lower than neighborhood streets with quick in and out access. The dead-end doesn't make for a fast getaway without recognition by a security-minded neighbor. Plus, neighbors will be on high alert if you're out of town and quickly notice anything unusual.
5) Overall Increased Value
Whether paid monetarily post-sale or paid in peace of mind value, for all the reasons above, homes on cul-de-sacs provide the possibility that they are properties that retain their value and then some. Add in the fact that there's a lack of traffic pollution right outside your front door, plus the curb appeal that is instantly garnered when close neighbors subscribe to the same level of lawn and yard care, and the value of homes on a cul-de-sac seems like a no-brainer.
---
Here's another cul-de-sac home for rent, this time in Colorado Springs, Colorado, near Peterson AFB.
MilitaryByOwner Listing MBO1465808
For Rent: $2,100/mo.
---
3 Reasons Cul-de-Sac Living May Not Be for You
Although this idyllic lifestyle is nostalgically remembered and favorably portrayed on sitcoms, the elevated sale price isn't the only negative attribute cul-de-sacs are known for.
Our post, How to Deal with Difficult Neighbors, is a helpful resource to read before committing to live in a circle of neighbors.
1) Lack of Parking and Access
There are a few instances when cul-de-sac parking gets pretty tight, especially if the homes don't have traditional driveways. Many families start with two cars and then add in a teen driver or two. Several cars per family makes for a headache moving cars around with each departure.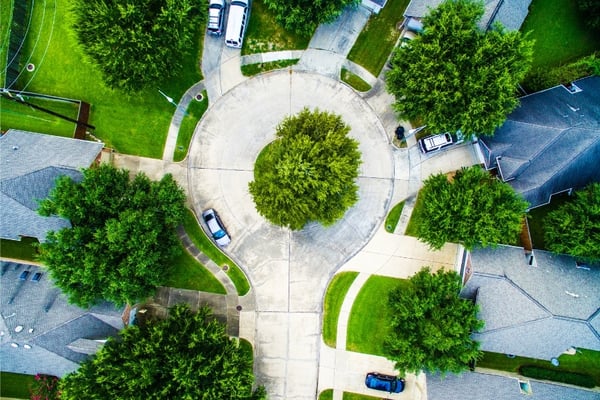 Guests generally don't know the unofficial/official parking scheme and sometimes block the traffic flow, especially if it's a gathering with many invited guests. Residents may find themselves parking further up the street if the invitees have taken over the available parking.
Homes on a cul-de-sac can have difficulty accessing municipal services such as trash, snow removal, and, more importantly, ambulance and fire services. The sheer size of the trucks causes inaccessibility issues and the difficulty to turn around. Forgotten and ignored service can also be a problem because of the lack of a thoroughfare, the small street isn't a priority, or the truck cannot fit due to plowed banks of snow.
2) Kids and Accidents: Bodily and Property
If you chose to live on a cul-de-sac, there's a bit of a social contract involved that expects you to accept the fact that kids don't really respect property lines. On any given day, your mailbox might be home base or your front porch acts as the "time out" place. The endless fun and foot traffic is the perfect setup for accidents of all kinds, from baseballs through windows to more dire situations when drivers cannot see kids darting in between cars.
Authors William Lucy and David Phillips have written a book, Tomorrow's Cities, Tomorrow's Suburbs, dedicated to the myth of cul-de-sac safety and benefits. They discussed their findings with NPR, and they clearly contrast with what parents traditionally think about the safety of the small circle in front of their home:
"These days, those images seem grimly ironic to people who actually look at safety statistics. For example, Lucy says cul-de-sac communities turn out to have some of the highest rates of traffic accidents involving young children."
3) Private, but Without Privacy
You enjoy the tucked-away location of your cul-de-sac, but you may not enjoy the constant surveillance of neighbors. Most of the everyday observances are naturally unavoidable; they'll see the contents of your recycling bin, for instance, but neighbors with a nosy tendency will also take note of the personal details of your day. If it makes you uneasy to consider that your neighbors might hear an argument in your home, cul-de-sac life might not be for you.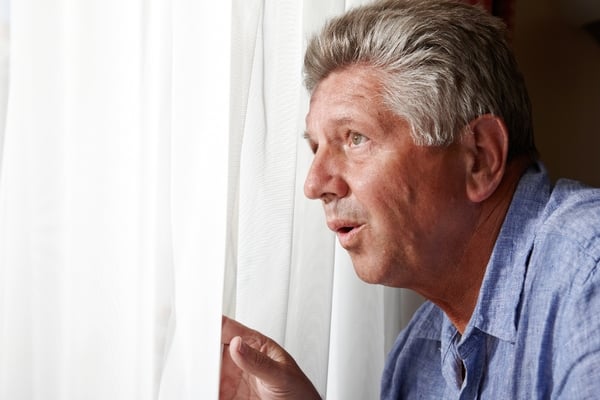 There's also the added social pressure of inviting everyone to everything. Even if you'd like to only host one or two families, the others may feel left out, especially if previous events included the entire circle of families. The excluded families will definitely notice which neighbors are socializing without them.
The Past, Present, and Future of Cul-de-sac Living
No doubt, the history of cul-de-sacs has consistently shown their desirability. From the Romans who used them as a defense mechanism to the early versions of the U.S. Federal Housing Administration who touted their safety features, the perceived benefits have captivated homebuyers to this day.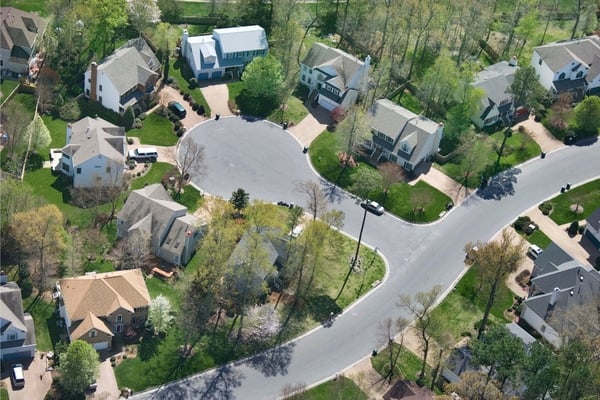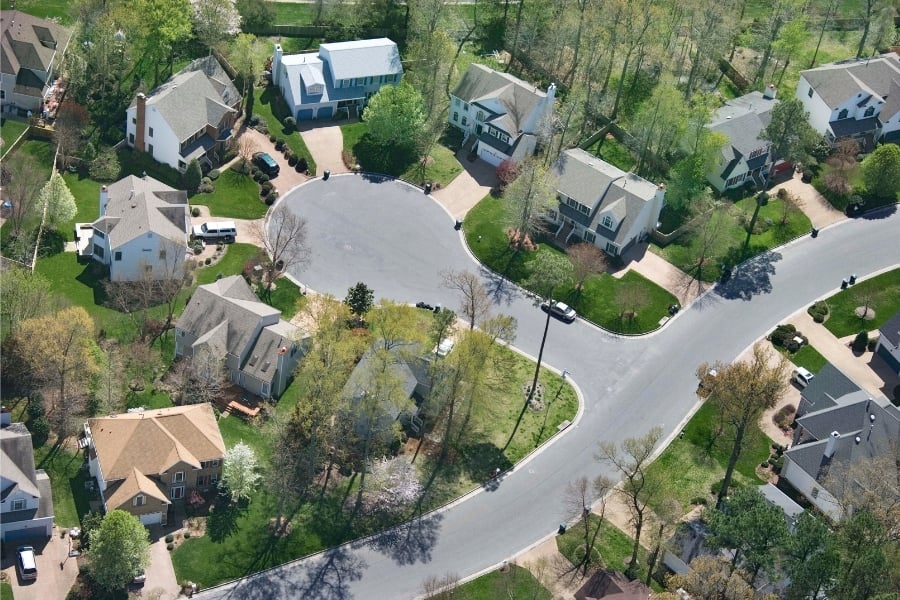 Many military housing communities on base regularly utilize cul-de-sacs. Read Living in Military Housing: What You Need to Know for more information on this lifestyle.
---
Are you house hunting for a cul-de-sac home in Alexandria, Virginia?
MilitaryByOwner Listing MBO1445918
For Sale: $635,000
---
However, modern-day city planners, managers, and mayors (let's not forget the anti-sprawl activists) have less than favorable opinions. In their view, cul-de-sacs decrease neighborhood connectivity and increase pollution and the reliance on cars to drive walkable distances because access is limited.
As long as the demand for homes on a cul-de-sac exists, some developers will continue to build in this way, as long as local ordinances allow. However, there is a growing movement to limit the number of cul-de-sacs in a community for all the reasons listed above.
Military homebuyers and renters are in the unique position to give this style of living a chance without complete dedication. A predicted move of every 2-3 years allows the opportunity to soak up the good stuff that happens, while the short timeline ends any grievances that come along with cul-de-sac life.
Download our free resource, packed with househunting tips!