Real Estate Trends in 2022: What Home Sellers Should Know
LOCATION, LOCATION, LOCATION!
We've all heard this famous mantra regarding real estate, but in reality, more variables come into play when buying or selling a home than just its location. Supply and demand, interest and mortgage rates, school districts, neighborhoods, and many other factors come into play, but there is one variable that is more crucial than most: time.
What is the real estate market like when you're planning to sell (buyer's or seller's market)? Are you under time constraints to sell quickly? Can you potentially hold off on selling until a time that could benefit you better?
Unfortunately, time is often a constraint for service members selling their homes, as it is up to the military to decide when and where we move, not us. In my last post, we discussed an overall macro view of different aspects of the real estate market, and some things that servicemembers and their families need to consider. Here, we will discuss what the real estate market is like now, and what servicemembers who are planning to sell a home in the next six to nine months can expect.

Slowing Home Price Growth
Some people are sounding the alarm about data released in July that showed home price growth cooling. While this may show some worrisome potential, this data from the S&P CoreLogic Case Shiller national index has to be taken along with the appropriate context. Although more deceleration is expected in the near future as mortgage rates continue to increase, home prices nationally were still 19.7% higher in May than they were in the same month last year.
So take the scary headlines that you may be seeing with a grain of salt. While home prices are rising slower than they have been, they are still nearly 20% higher nationally than they were a year ago. This doesn't mean home prices are negative, it's just that the velocity of their increasing value has slowed.

Supply Is On Your Side
The construction volume of new homes in our country was falling long before people started muttering the dreaded "r-word" (recession) recently. Homebuilders of single-family housing have been building fewer homes than many believe they should have been to keep up with population growth. This housing construction has lagged demand since the Great Recession, so it isn't exactly a new issue.
While metrics like this worry economists and Wall Street analysts in terms of the greater economy or stock market, it could work to your advantage if you need to sell your home in the near future.
In light of the supply and demand equation for real estate, a lack of new home building means that the supply side of that equation may be in your favor. If you live in a rural area outside of a large urban city— especially one that is known for outdoor activities like hiking, a lake, mountains, or other aspects of nature's splendor— you may also have recent, post-lockdown demographic shifts working in your favor.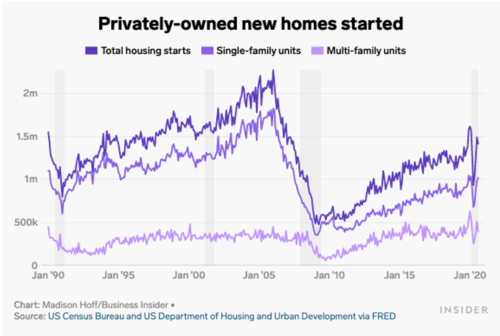 Exodus from Big Cities
Military kids may not love growing up in military towns, as they are often located in places that don't exactly have a lot of nightlife or activities that kids (especially teens) are interested in. But that ability to escape the city life and enjoy the great outdoors may be turning your home into prime-time real estate in our current environment.
The graph below from the Cleveland Federal Reserve shows the massive migration that started out of big cities subsequent to the 2020 lockdowns: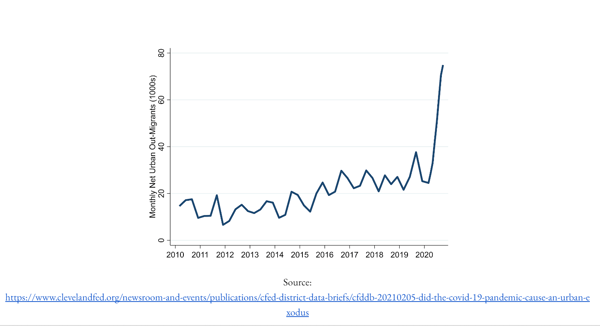 This has been attributed to many different metrics and variables, depending on who is doing the reporting. Some media outlets used rental trucks or change of address forms, and the Cleveland Fed used credit reporting by lenders to track just how many people moved out of large urban areas en masse starting in March 2020.
No matter what metrics are used or what reasoning is given for the migration (millennials moving to the suburbs, fear of contracting the virus, urban amenities being shut down), the migration numbers roughly doubled in most large urban areas around the nation (with Houston, Texas getting as high as a 62% increase in migration).
This migration pattern had slowed down significantly by 2021, but if you use anecdotal data rather than hard economic data, it looks like a significant demographic change may be here to stay for the near future. Some companies that made the switch to remote work for their employees during the pandemic decided that there was no reason to go back to the office, meaning that workers who had been tethered to cities like Los Angeles or New York by a daily commute were free to roam and live wherever they desired.
Some employees made the move or had friends and family who made the move out of the large cities and realized just how much freedom they felt in suburban or rural America (not to mention the vast savings in costs of living), opting not to go back. Others found a new passion for outdoor activities or simply the views that our nation provides in many non-urban locations (Oh, beautiful for spacious skies, amber waves of grain, and purple mountain majesties above the fruited plain).
Take Crestline, CA, for example, a small, sleepy mountain lake town located about 1 ½ hours outside of Los Angeles and on the same mountain as the tourist destination Lake Arrowhead. Crestline had previously always had far lower home values than Arrowhead.
When the exodus from the Los Angeles area began, however, bidding wars started being ferociously waged, turning this sleepy town of old cottages into a prime destination. Home prices there have increased by as much as 200% for some relatively average homes since March 2020, with most of those increases occurring in 2022.
Whatever the reason, the rumblings of various health agencies and politicians in cities like New York and Los Angeles that another round of lockdowns may be coming for either COVID or Monkeypox may cause another urban exodus. It's still too early to know what will happen, but that could fare very well for those selling real estate in non-urban areas outside of big cities in the very near future.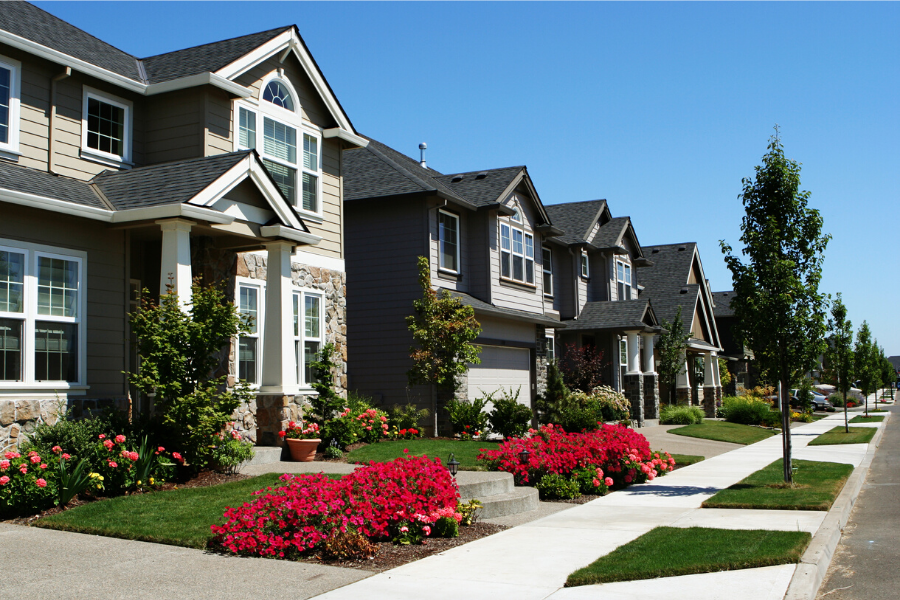 Image from Canva
Shift From a Seller's to Buyer's Market
No matter what is going on with the supply side of the equation, there is a good chance that we will be shifting from a seller's market to a buyer's market in the near future. There's a multitude of factors that can be attributed to having caused the '08-09 housing market crisis, but one of the major ones is that mortgage lenders had been in a frenzy. They were approving many people for mortgages who neither understood the complex terms nor had the financial stability to own a home (or multiple homes).
Once the proverbial house of cards fell, lending came to a virtual standstill for a time, and many homes went into foreclosure and were seized by banks. Quantitative Easing (QE) and stimulus programs were enacted by the Federal Government to get lending started again, but banks were hesitant to touch that hot stove so soon.
The federal policy brought interest rates to extremely low levels, which provided companies and individuals with the resources to buy properties at fire sale prices. An entire cottage industry of house flipping and investment property buying began to pop up to take advantage of zero or near-zero interest rates. We have been living in this low-interest rate environment for over a decade, and even as lending began to ease the rates stayed extremely low.
The Party Ended
That party has ended, however, with inflation levels causing the Federal Reserve to begin raising the Federal Benchmark Rate every month, taking mortgage interest rates up with it. While lending has relaxed significantly since that initial crisis, the raising interest rates are now pricing many Americans out of home ownership.
With the median family income in this country being $79,900 in 2021 and the median home price for Q1 2022 sitting at $433,100, the cost of owning a home has been moving further and further out of reach for many people. When you factor in inflation increasing the needed budget allotments for gas, food, and other necessities, and rising interest rates causing the cost of a home loan to greatly increase, the number of potential buyers is steadily decreasing.
Conspiracy Theories Debunked
There have been reports making the rounds in media and social media that financial behemoth Blackrock has been buying up residential properties and throwing the real estate market out of balance by overbidding and pricing families out of home ownership.
In reality, Blackrock doesn't buy residential homes, Blackstone does (different company, similar name). On top of that, Blackstone doesn't purchase with enough volume to tilt the scales, especially not to the fear-inducing levels that were being driven by certain news reports and social media posts.
So What Does this Mean for Me?
It means that while we have a supply of single-family homes that isn't enough to keep up with demand at current levels (low supply leads to bidding wars and increasing prices: a seller's market), rising interest rates are and will be pricing many people out of the market. This creates an environment where fewer people will be able to buy homes, and those bidding wars will most likely cease to be as heated or frequent as they have been (buyer's market).
Our current seller's market is likely to transition to a buyer's market because there will be fewer people who can afford to compete for the opportunity to buy a home.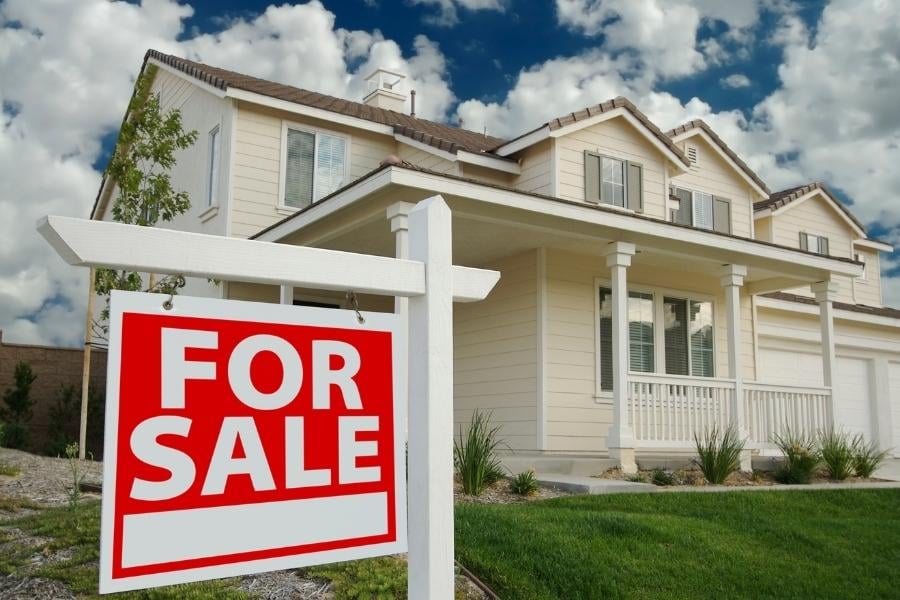 Image from Canva
Considerations for Selling Your Home in a Buyer's Market
If you bought your first home within the last decade, it's likely that your only experience with home ownership has been within a seller's market. Seller's markets are great because demand outpacing supply leads to larger numbers of people competing to purchase a home on the market, which can generally lead to bidding wars and increasing prices.
One of the things worrying those in the real estate industry at the moment is prices dropping as demand begins to cool off, but as mentioned previously those lowered prices are still far higher than where they were a year ago. This is not a cause to panic, but as servicemembers need to sell their homes before they move to their next duty station, it may be wise to consider a few new tactics when it's time to sell your home.
Anticipate a Longer Selling Period
Demand for home buyers is still healthy, but with a reducing population of buyers, it may take a little bit longer than it has over the past few years to sell your home. You've likely heard stories of homes going on the market and having a slew of offers on the same day, but that should not be expected to be the norm in the near future.
Do a little research to see how long homes in your area have been on the market, and how long it took recent offerings to sell. A little due diligence in advance to see how long it is taking home sales to move in your area can help you understand how long to expect it may take for your home to sell.
If you do choose to use an online platform like MilitaryByOwner to sell your home, advertise your home using multiple nearby locations to help find buyers interested in the general area rather than just your street. Lengthen your timeline and widen your search area to help attract a larger pool of potential buyers.
Always Have a Backup Plan
When you're constrained by time when selling your home, there is always a chance that an offer you like will not come in on your schedule. In the military, we always have to consider 2nd and 3rd-order effects and have a backup plan for each. Selling your home should be no different.
If home values in your area drop below a level at which you are comfortable selling, or you don't receive an offer that you are willing to accept, what are your options? Selling is not the only thing that you can do with real estate, so let's go through a few other potential pivots that you can make.
Rent to Another Military Family
Not all military families have the ability or desire to purchase homes at their duty stations, and there is a finite amount of on-base housing. This leads to a large number of military families renting their houses when they move to a new duty station, which creates new renters moving into your area at any given time. Whether it's a new military member and their family coming to your unit specifically or another on the base, there's often the option to rent your home directly to a new family coming in. (Find out how you can list your home for rent near a military base right here on MilitaryByOwner.)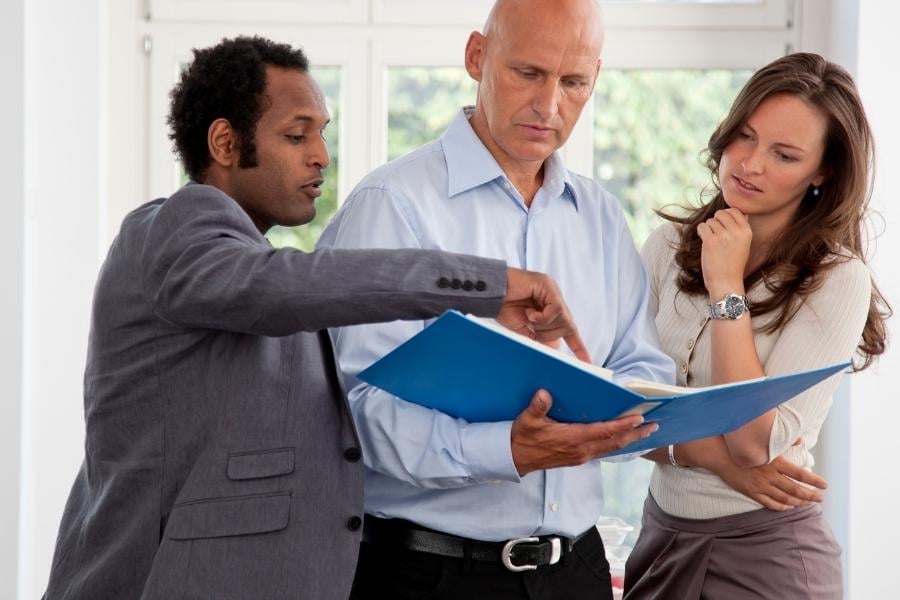 Image from Canva
Find a Property Manager
You may have never visited your base's housing office, but it can be a wealth of information and resources for you. Many base housing offices will vet both real estate agents and property managers in the area, and your military family support groups may have some that their members are familiar with as well.
If the decision is made to turn your home into a rental property rather than sell, take the time to create a list of property managers to speak with. Ensure that they come highly recommended and that they are familiar with your type of property (residential home, condo, HOA, covenants).
Depending on your available credit, renting your home to others rather than selling may necessitate your renting or living on-post at your next duty station, but it can be an excellent long-term investment. Renting your property out turns your home from a liability into a revenue stream, as it begins to actually pay you money. Even if your rent doesn't cover much more than the expenses of the home, every mortgage payment is building equity in your home that you will gain financially when you sell it in the future.
Consider this example: you bought a new home when you moved to Colorado Springs. Your BAH covered the mortgage for the two years that you lived there, and then you rented it out for another eight years after you moved. This is ten years' worth of equity that was built into your home without much (if any) money out of your pocket. If real estate values increased over that decade-long period, you gained that profit on an asset that someone else paid for through their rent.
If you really want to get creative, you can begin taking out Home Equity Lines of Credit (HELOC) on that rental property to buy others in the future, but that's another subject for another blog post.
Airbnb and VRBO
These platforms can be extremely touchy subjects in some neighborhoods, and HOAs (or neighborhood norms) may have restrictions against using them. But if you live in certain destinations that are popular with tourists, military schools, military contractors, or other temporary visitors, it may be a great option for you.
These platforms are very different from typical rentals, as the turnover is far higher. Along with a property manager, you will need a cleaning crew to clean after every guest leaves, which could be as short as a day or as long as several months. Using these platforms can be financially rewarding if utilized properly, but they will require a little more legwork and a larger team to do them the right way— if your area permits it, that is.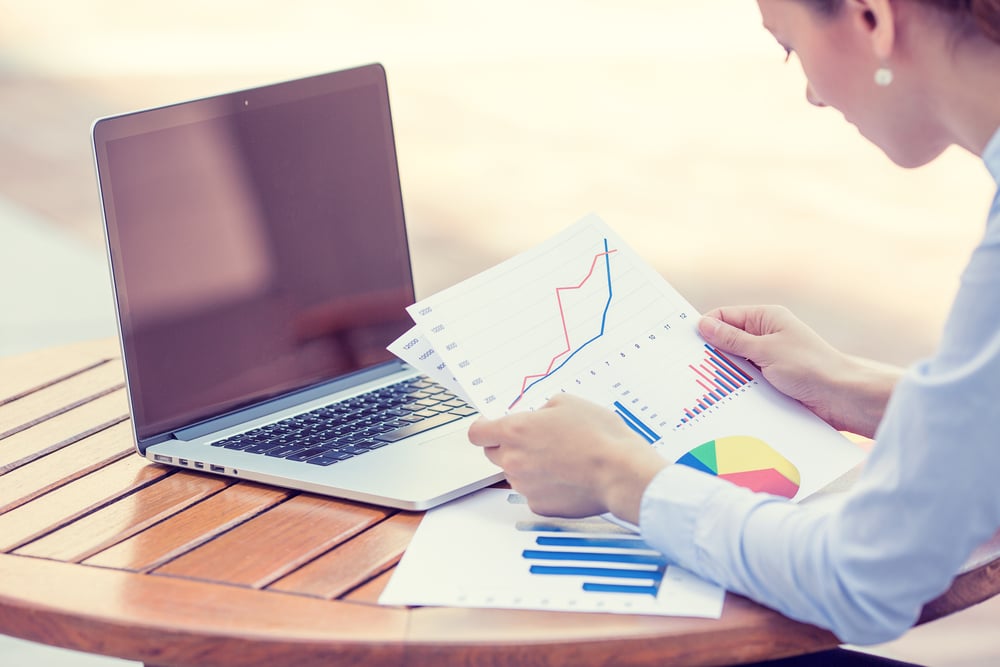 Image from Shutterstock
Closing
Whenever you see scary headlines in the news, always remember the media's mantra: "if it bleeds, it leads." Fear sells newspapers and drives social media engagement, and there are even investors who make far more money when things are bad than they do when things are good. Sometimes these people may prove unscrupulous by causing a situation in which people believe things are worse than they actually are so they may turn a profit.
Take scary headlines about the current economy with a grain of salt, and do your own due diligence to understand the greater context and scope. Yes, the real estate market is slowing down from the red-hot price growth that we've seen over the past few years, but prices are still nearly 20% higher on average nationally than they were a year ago.
This is not exactly a cause for alarm.
But it does behoove you to plan a little bit better than was necessary a year ago and to ensure that you're prepared for whatever may come. We serve the needs of the nation and our service branch, so when they say that it's time to move, it's time to move.
This can cause more stress than it would for a civilian family who doesn't have to move if the conditions are not in their favor. But as described above there are always options, even if we are under time constraints. Take the time to do your research, plan accordingly, have a backup plan, and everything should turn out just fine.
About the author: Robert is a former Army Special Forces medic and a multiple-tour veteran of OIF and OEF. He is the recipient of a Purple Heart, Bronze Star, and ARCOM among many other awards. Robert is an MBA who has bought properties in multiple states and has worked with many property managers and realtors, giving him first-hand experience in buying and selling real estate.
Selling your home? Grab our free resource below, created just for you!