Romantic (and Not So Romantic!) Valentine's Day Stories from Military Life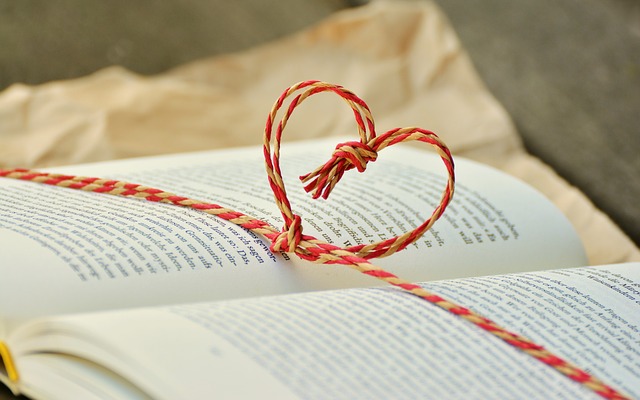 Happy Valentine's Day from all of us here at MilitaryByOwner.
As we celebrate military life, love, and laughter, I've collected a few stories as sweet and sassy as a box of conversation heart candy!
Follow along and see if you can relate to both romance and romance gone a little wrong.
Best of Intentions
If you've been in a relationship for a while, you've probably had your significant other try to "surprise" you with a gift. Sometimes, the plan they hatch works out perfectly. Suddenly, there's a giant teddy bear, balloons, candy, and flowers waiting for you when you least expect it!
At other times, perhaps your dear one's element of surprise could use a little work? That reminds me of a story our friends Rob and Leah shared. Planning for their first Valentine's Day together, Leah came up with a batch of items that any starving college student would appreciate. With late night study sessions or when rushing off to class, snack time favorites and grab-and-go bites were the best. thing. ever. Known for always beautifully wrapping gifts, the goodies Leah gathered were expertly adorned and lovingly placed in a handy bin that Rob could use later for storage in his dorm room.
As for Rob, after 5:00 pm on February 14th, he made a grocery store run for the "good ol' stand-by" gift of flowers and candy. With no roses left in stock, he settled for a small bouquet of pastel posies and splurged instead on a large heart shaped box of candy with a big red bow. While waiting to check out, Rob noticed the herd of stuffed animals on the end cap display and added a plush dog to Leah's gift collection. When the friendly cashier asked Rob where he planned to take his date, he suddenly realized he probably should've made a dinner reservation somewhere?
Arriving at Leah's dorm, the moment Rob closed his car door, the big red bow on the candy box became caught on the button of his suit jacket. Mistakenly tugging at it, the ribbon unwound and the box burst open. In an instant, the street and sidewalk were covered in a spray pattern of chocolate covered caramels, nougats, and butter creams. Scrambling for candy like a child hunting Easter eggs, Rob gallantly returned each chocolate to the heart shaped box. Meanwhile, the evening breeze ruffled the flower bouquet and the plush dog stared with disapproval at Rob's attempt to re-tie the sinister red bow.
On arriving, Rob set the things down in her room and Leah noticed he seemed awkward and fidgety as they chatted. To lighten the mood, Leah handed him the splendid crate of goodies she'd collected. Astounded with her thoughtfulness, Rob grew further uneasy about the Valentine's stash he'd brought. Reluctantly, he handed over the flowers, plush dog, and troublesome box of candy and explained the whole thing. Knowing his heart was in the right place, Leah was appreciative no matter what! Between laughs, stories, and a 4-hour wait for an available restaurant table, the couple finished the whole box of bespattered candy - even the cream ones that tasted like toothpaste.
Because love.
In Sickness and in Health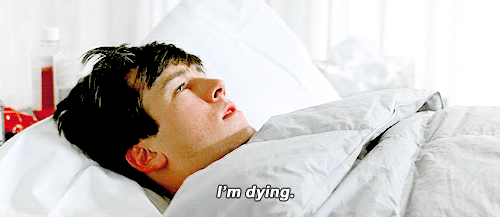 A highlight of being stationed at Offutt Air Force Base in Omaha, Nebraska was the easy travel to other cities, such as Kansas City, Missouri. With lush parks, beautiful fountains, and an artsy vibe, Kansas City is one of my favorite places.
With "the city of fountains" in mind, I'd booked a Valentine's Day weekend hotel deal near a popular shopping and dining area called Country Club Plaza. Within walking distance of The Plaza, I'd pictured my sweetheart and I casually window shopping, browsing bookstores, and dining by candlelight.
When the weekend of our romantic K.C. road trip arrived, my spouse, Jay, had just returned from a TDY (brief tour of duty). As I packed up our things, I'd noticed Jay seemed kind of tired, but what better way to relax than this weekend splurge? While driving along, Jay didn't say much, but I was busy jabbering on, thinking of how fortunate I am to have such a quiet listener. Halfway through our 3-hour drive, it seemed Jay's eyes were kind of red and his face was sort of puffy. His occasional sneezes had become more frequent, and he'd gone through two packs of travel tissues. Good gracious! Jay had caught a pretty fierce cold. By the time we'd reached the hotel, Jay's head felt like a ton of bricks. It took all his remaining strength to wander up to our hotel suite where he immediately crashed.
Since my beloved was now deeply asleep, I decided to indulge in the spa-like bathroom with Jacuzzi, plush towels, and a fancy basket of soaps. After feeling pampered, I readied to forage for chicken noodle soup. As I made my way down to the lobby, I noticed I'd felt itchy all over. Rolling back my sleeves, my arms revealed an outbreak of red hives, making the fellow elevator passenger gasp! The woman suggested I quickly find an antihistamine and take an oatmeal bath. Apparently, I was allergic to the fancy French milled soap of our luxury bathroom accommodations.
Rather than strolling along the cute shops of The Plaza, I was now hunting for a pharmacy store. Fetching salve, soup, and sinus medicine was not at all what I'd imagined for our romantic Valentine's Day. Thankfully, by the end of that weekend we were both feeling better and we look back now and laugh!
Family...Bonding?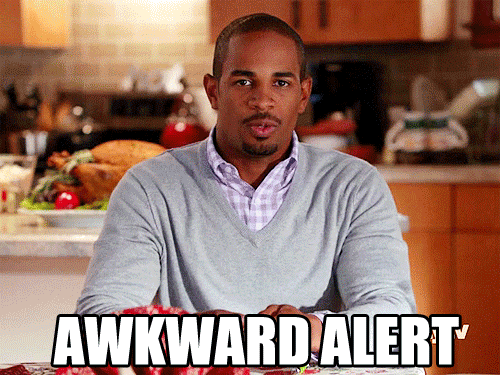 Back in the olden days, aka the 1990's, we didn't have smart phones or social media platform. A "promoted post" was usually a printed ad in the local paper. A newspaper ad was how our friends Sara and Mark found out about a new bed and breakfast in an adorable small town in Ohio.
The picture in the paper showed a multi-story Victorian style home with an elegant cupola and colorful flowers dangling from delicate window boxes. Having just tied the knot the previous fall, this was their first Valentine's Day together as a married couple. Just as Mark and Sara were about to leave their apartment for the idyllic bed and breakfast, Mark's parents arrived. Turns out, they'd taken a long road trip, ended up in Ohio, and had come to stay for the weekend.
With a quick phone call to the bed and breakfast, Mark found out their reservation was non-refundable. Mark's parents completely understood the situation and encouraged the couple to go ahead with their plans. In fact, Mark's parents were so enamored by the newspaper ad of the inn that they called to make a reservation for themselves. Wouldn't you know, Mark and Sara's Valentine's suite was right next door to Mark's parents!
Even with the spontaneous family reunion, the inn was as lovely as advertised. The rear of the home had a screened-in porch with access from the guest rooms. Sara and Mark woke up early and watched the sunrise from the cozy porch, arms wrapped around each other. Then, the couple turned to see Mark's dad also out on the porch, holding a cup of coffee and wearing an undershirt, boxer shorts, and knee high white socks. "Coffee's ready in the kitchen," he stated and then ducked back inside. To this day, Sara and Mark still laugh about that memorable weekend!
For more stories with adventures from this military life, follow more engaging blog posts at MilitaryByOwner.