Should You Refinance Your Mortgage to Pay Off Debt?
As you've tried to improve and solidify your overall financial picture, you've probably heard dozens of financial gurus preach, "Pay off your debt!" But at what cost? Is refinancing your home to pay down credit card balances, medical expenses, or other bills the right way to go?
It could be.
Mortgage rates are much lower than most consumer debt, so you could save yourself a lot of money in the long run. However, when it comes to personal finance, rarely is there a one-size-fits-all solution. Instead, you'll need to run your numbers by multiple mortgage professionals to determine if paying your debt is worth refinancing your home.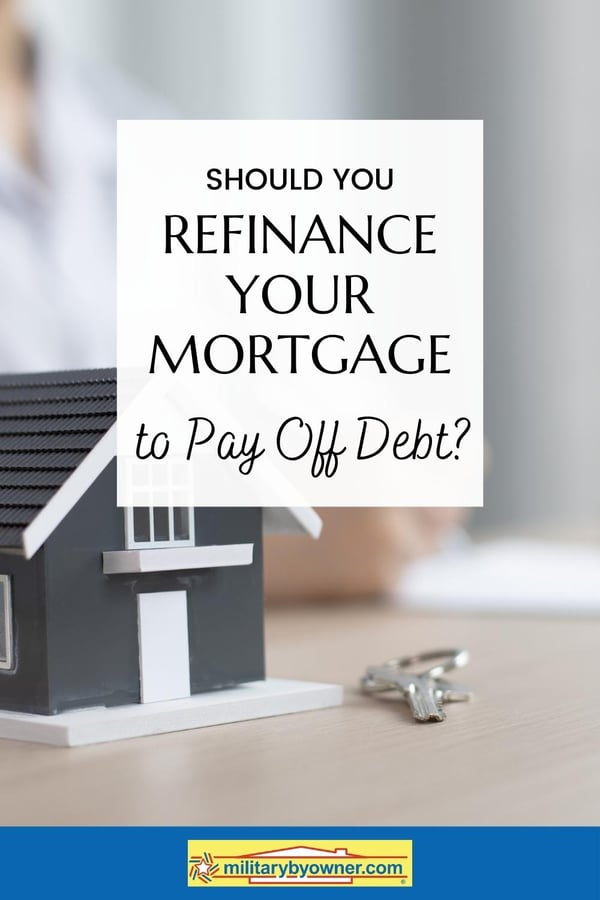 When you find a trusted lender, ask about the long list of pros and cons before deciding if refinancing is for you. Talk to them about:
The amount of money you can save monthly and yearly with each refinance option.
How quickly you can pay down your debts after you've freed up some cash.
Ask if you're eligible for a tax deduction. If you qualify and itemize, mortgage interest can be tax-deductible.
Is the refinance worth using your house as collateral? If you're already struggling to pay your mortgage, a higher payment won't help you.
Your closing costs could drain your savings if you can't roll them into a new mortgage.
The new loans could temporarily lower your credit scores.
Should You Refinance Your Mortgage? teaches you more about refinancing pros and cons.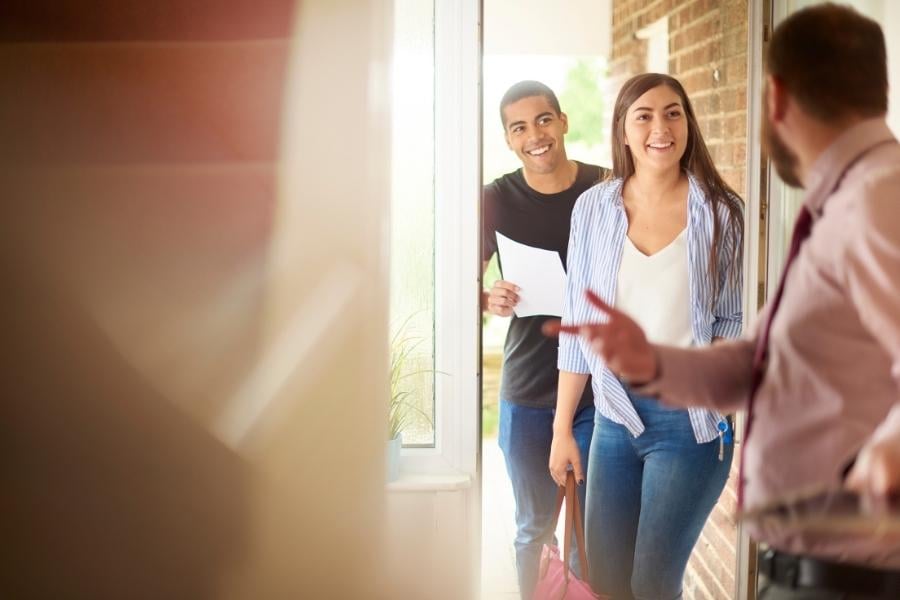 Image from Shutterstock
Two Common Types of Refinancing
Over the last couple of years, you've probably heard about the mad dash to refinance home loans, and for good reason, as interest rates sat a historic lows for a long time. But, you probably didn't know about how the homes were refinanced.
Cash-Out Refinance
Homeowners with a large amount of high-interest rate debt often consider a cash-out refinance first. This kind of refinance lets you take money from your home's equity to pay off other debts, but you'll end up with a higher principal balance.
In simple terms, you'll apply for a new mortgage loan, then pay off the original, and finally, use the leftover cash to pay your bills. The new, higher-balance loan amount replaces your old loan. Keep in mind that you probably won't have the money in hand until 3 to 5 days after closing. Ultimately, you'll need to run the numbers to feel confident that you can afford the new mortgage payment and potentially additional PMI.
There are standard qualifications (similar to your original loan) needed for a cash-out refinance:
Enough equity that you can retain about 20% after the refinance. Most lenders require PMI on your loan if you have less than 20%.
A debt-to-income ratio of no more than 45%.
A credit score of 620 or higher, or about 580 for a VA loan.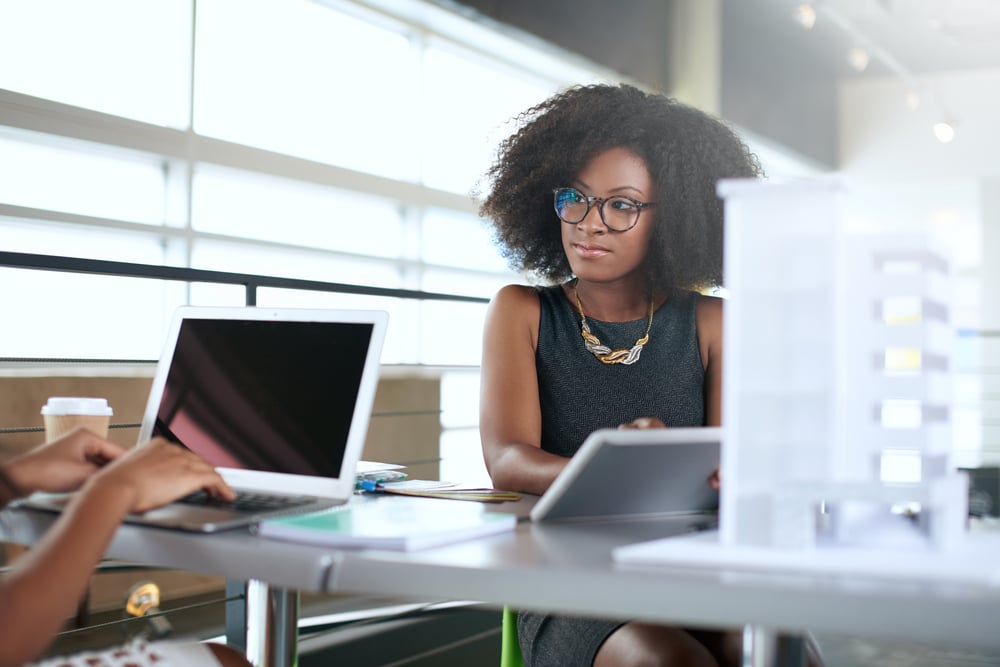 Image from Shutterstock
Rate-and-Term Refinance
If your debt load isn't high and you think your numbers look good enough to qualify for a lower interest rate, you could consider a rate-and-term refinance. This type of refinancing changes your loan term and/or interest rate but doesn't change your principal mortgage balance.
After submitting income paperwork to your lender, scheduling an appraisal, and meeting the underwriter's qualifications, you'll pay your original loan balance and open a new loan with a lower interest rate and longer loan term. You'll lower your mortgage payment each month to funnel your savings into other bills like credit cards or medical debt. You won't need PMI, but you will pay more interest over time.
VA Loan Refinancing Options
If you're a current or former servicemember, there's a good chance you've used a VA loan to buy your house. You already know about the big benefits of your original loan, but you may not know about the VA's refinancing options.
There are two main programs: the VA Streamline, also known as the Interest Rate Reduction Refinance Loan (IRRRL), and the VA Cash-Out Refinance. Both are similar to the rate-and-term refinance and cash-out refinance options, but they're tailored to veterans with VA loan eligibility.
If you haven't refinanced before, read, What to Know About Refinancing Your Mortgage to help you understand the process.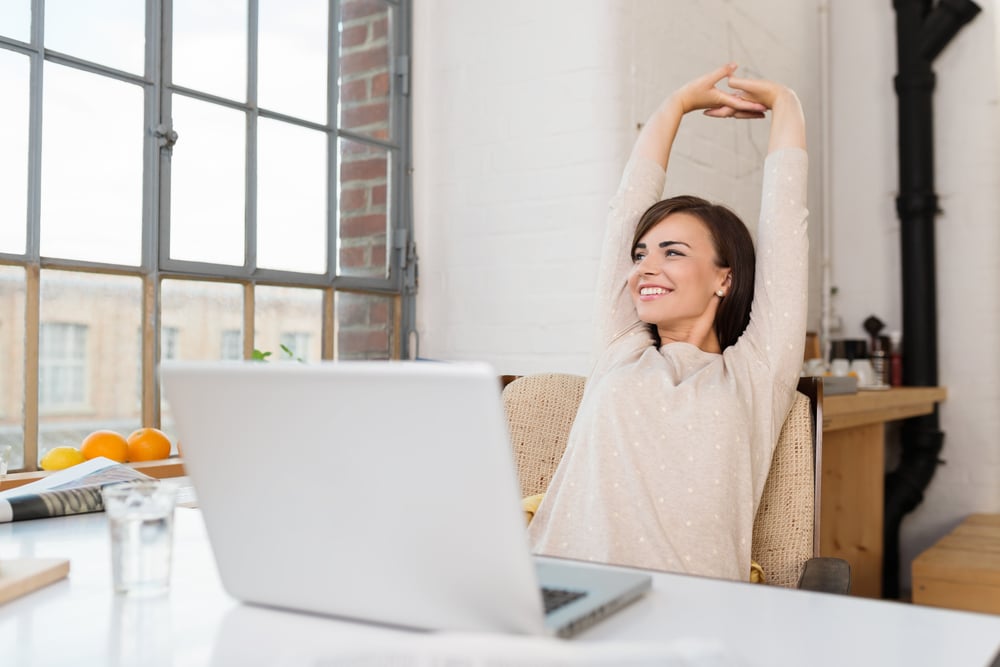 Image from Shutterstock
Streamline Refinance
Veterans who already have a VA or FHA loan can use a Streamline refinance to apply for a lower interest rate to reduce their monthly mortgage payments. It's the refinancing option with the least amount of paperwork and, often, the lowest number of closing costs. You can also roll closing costs into your overall loan amount, sometimes without an appraisal.
VA Cash-Out Refinance Loan
The VA lets servicemembers tap into their equity with a cash-out refinance loan. The VA cash-out refinance loan replaces your existing mortgage, similar to a non-VA loan cash-out refinance. The VA's version of cash-out refinance also lets qualified veterans with conventional loans apply without taking the cash from their equity if they choose. Instead, they can simply refinance for a lower interest rate for a longer time.
With a VA cash-out option, you can finance your closing costs (and the VA funding fee) into your new loan if you have enough equity to meet your lender's requirements for loan-to-value ratio.
It's good to know refinancing options are available if you need help paying your debts. But running the numbers can be tricky. Not every refinance solution will help you save money; you could pay more than the debts you owe.
If you're curious and want to learn more, you can investigate online refinance calculators to get an idea of your payments, but you should always shop for a qualified loan officer, especially if you have a VA loan, to help you calculate your best debt reduction strategy and find the best rates.
If you're a military or veteran homebuyer, see below to get a free home loan quote today.