Stafford Homes Just Minutes from MCB Quantico
If you have orders to Marine Corps Base Quantico, you might feel overwhelmed by the variety of areas to live. You've likely heard recommendations of Woodbridge, Triangle, Dumphries, Stafford, and Fredericksburg. All are fantastic areas!
In general, the places north of Quantico, like Dumfries and Woodbridge, are busier. They'll feel less like a small town and more of what they are, a busy suburb of Washington, D.C. Triangle, while north of the base, is just outside the main gate and remains a little quieter. And towns south of the base, mainly Stafford, foster that slower, small-town feel that you might want.
Stafford is located right outside the Onville gate of Quantico (not mainside). So, if you're moving here to attend The Basic School, the FBI, or DEA training programs, Stafford is your ticket to a quick commute. If you're commuting to and from mainside Quantico, or want to be close to the amenities, you're looking at a commute closer to 15-30 minutes, although D.C. traffic on I95 will influence that during rush hour.
Let's take a look at a couple of housing options located in Stafford.
Stafford Homes Located Minutes from MCB Quantico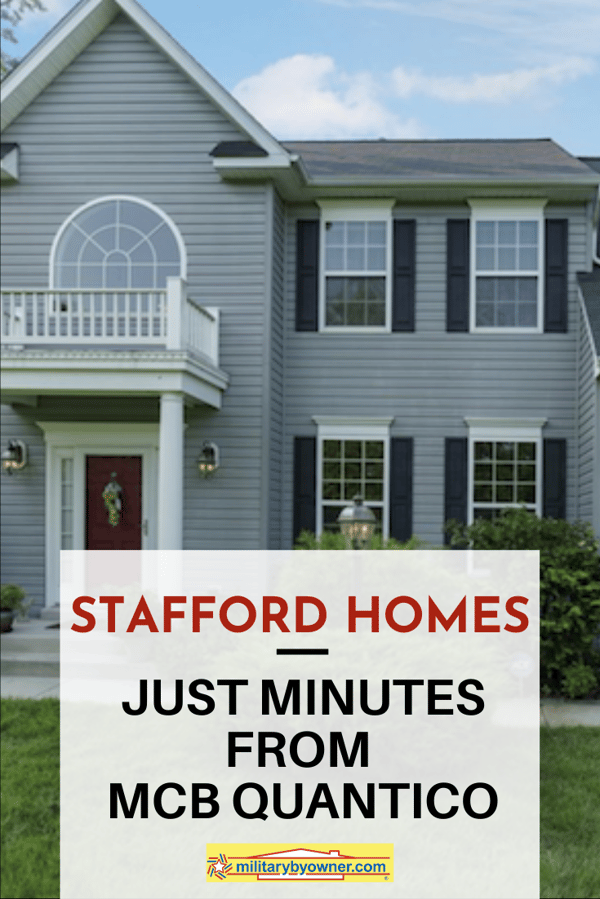 1) Rental with Quick Commute to Quantico
MilitaryByOwner Listing MBO420348
For Rent: $1,400/mo.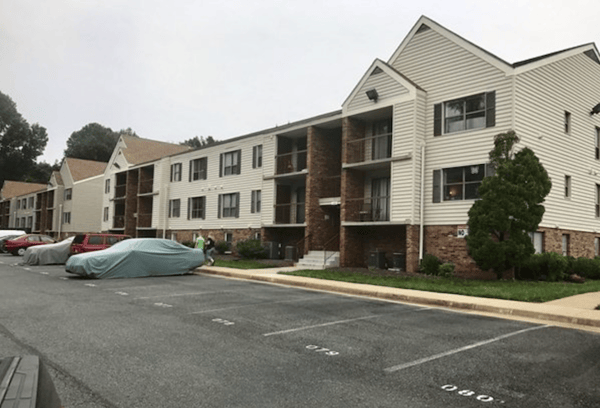 Located in Stafford Meadows just minutes from the Onville gate, this three-bedroom, two-bathroom apartment makes for a quick commute to TBS, NCIS, DEA, or the Weapons Training Battalion located on this side of Quantico.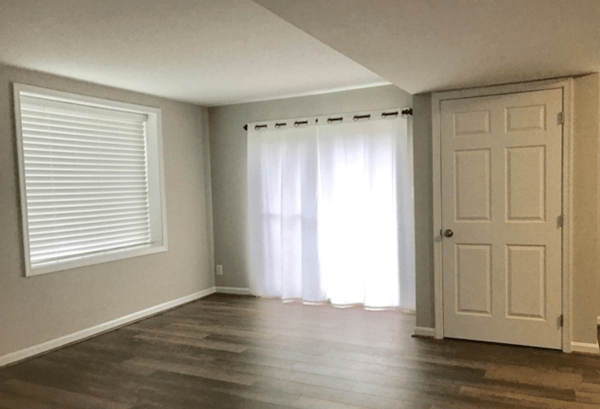 Whether you're a single Marine looking to room with a couple of friends or a small family, this home is perfect. Not only is it located near the local restaurants and shops here in Stafford like Target, Walmart, Fatty's Taphouse, Chic-Fil-A, the barbershop, and more, but the apartment complex has a playground. So you don't have to go far if you have a young child to entertain!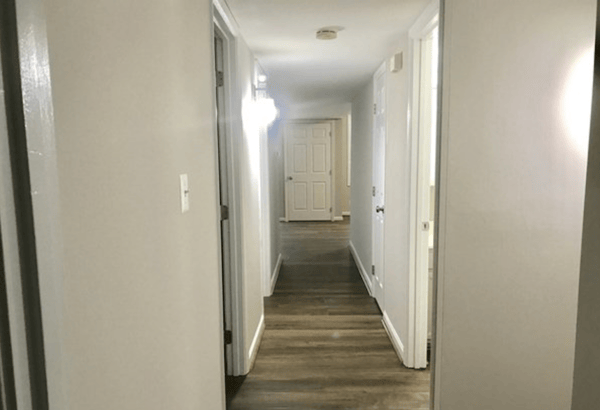 The property includes two parking spots. The interior is easy to clean and maintain as it features engineered laminate flooring throughout.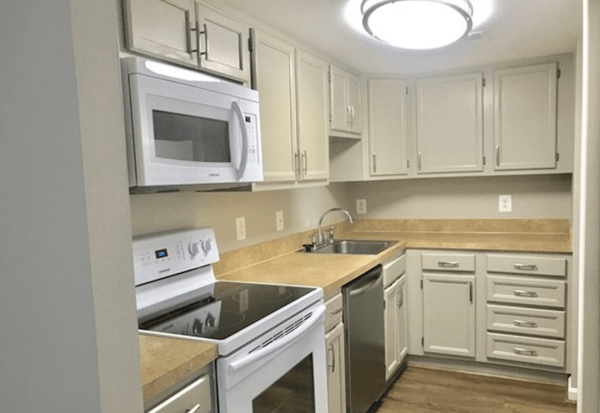 The kitchen is complete with white cabinets and includes the washer and dryer, making it easy to multi-task. The neutral finishes create a blank slate for you to make this apartment feel like home!
*Bonus: rent includes water, sewer, trash, and additional fees.
To see more rental options in Stafford, click here.
2) Quiet Stafford Family Home
MilitaryByOwner Listing MBO1460008
For Sale: $500,000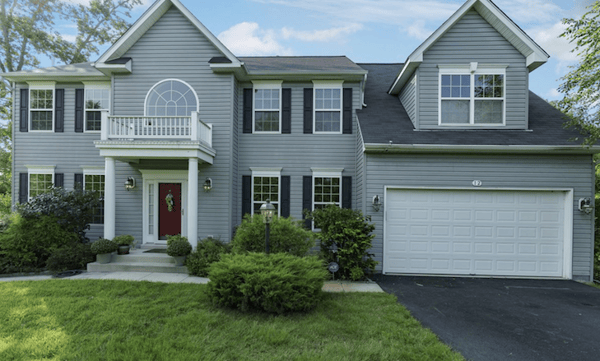 This four-bedroom, three-and-a-half-bathroom colonial is in Poplar Hills. Situated on a cul-de-sac street, this beautiful 1.89-acre lot offers a quiet, peaceful oasis to call home.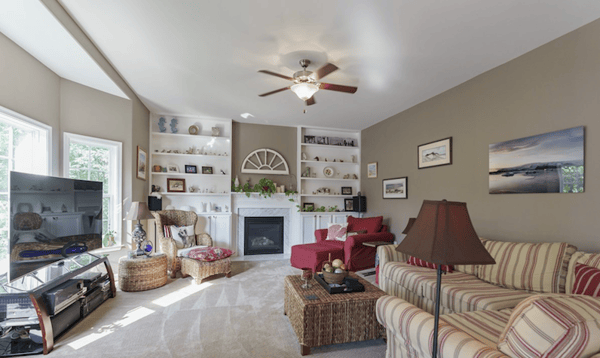 The interior does not disappoint. With an oversized bay window and fireplace, the family room is the cozy place to rest as you overlook the lush back yard.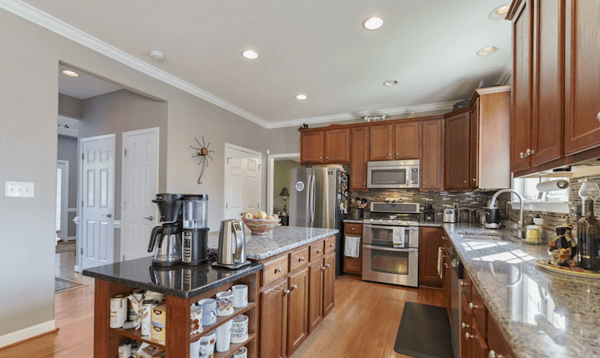 The beautiful hardwood floors, rich cabinetry, stainless steel appliances, natural light, and neutral accents come together to make an exquisite heart to this home.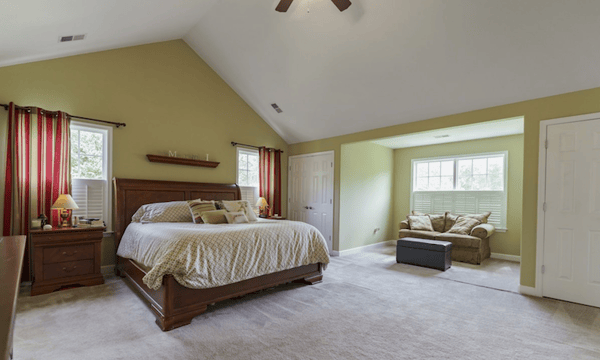 Upstairs, you'll find a large master suite, complete with a separate sitting area and a vaulted ceiling.
The 1500-square-foot, unfinished basement with bathroom rough-ins and French doors leading to the paved patio out back makes for a blank slate to mold into your own.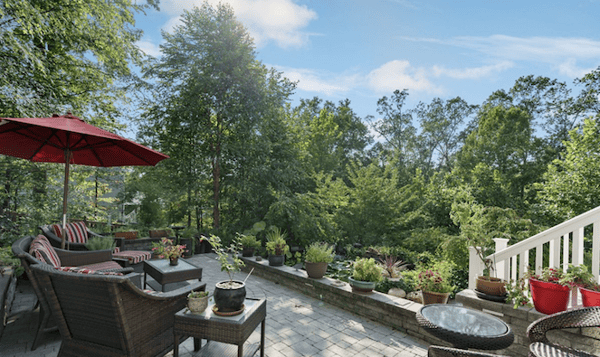 The back yard, lush with greenery, a koi pond, and fruit trees, backs up to a tree line so you can enjoy near perfect privacy. Plus, the property features an in-ground sprinkler system, so maintaining this vibrant space is nearly effortless!
But the perks of this property extend beyond the property. The location is hard to beat. It's close to VRE/Amtrack train station, as well as the commuter and slug lot. You'll also find Aquia Landing, Aqua Point beach, Crow's Nest boat launch, and Crow's Nest Park, so days of hiking and trail walking are right at your fingertips!
3) Waterfront Colonial in Stafford
MilitaryByOwner Listing MBO1453632
For Sale: $750,000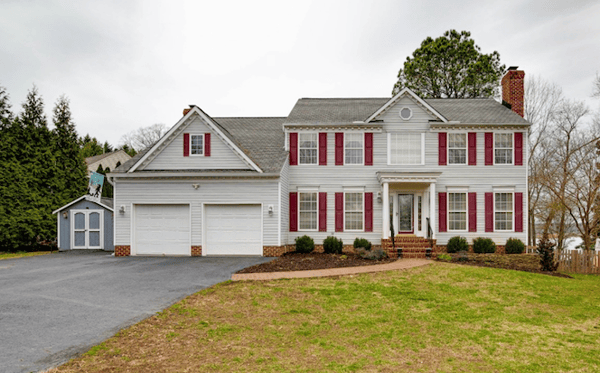 Located on the Accokeek Creek, this colonial with four bedroom and two and a half bathrooms offers outstanding views. Not only is the beautiful home situated where the Accokeek Creek and Potomac River meet, but it's also across from Crows Nest Natural Preserve. In other words, this acre lot backs up to 3,800 acres of undeveloped land.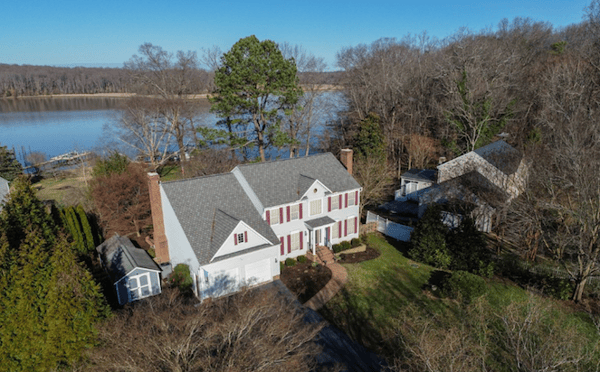 This house makes a fantastic first impression. The large lot, mature trees, and brick walkway come together to create a warm welcome. Inside, beautiful hardwood floors greet you. Downstairs, you'll find detailed molding and two fireplaces in the living room, dining room, family room, and kitchen.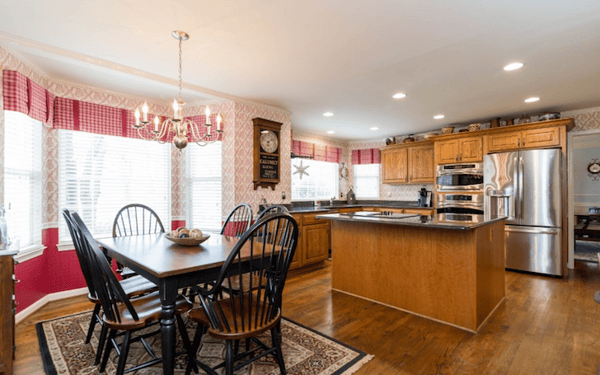 The kitchen is rich with gorgeous cabinets and natural light flooding in through the bay window as well as the window over the sink (great view while washing dishes!).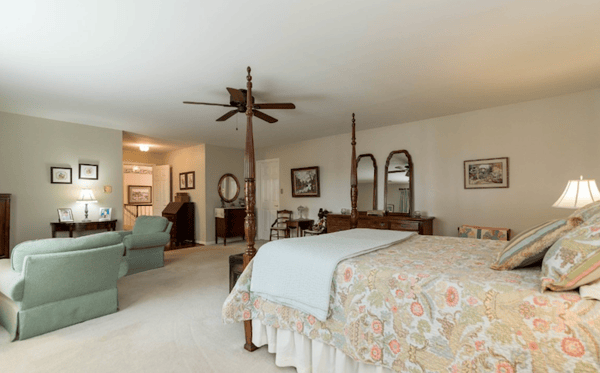 The bedrooms are all located upstairs. The master suite is large (it has a sitting area) and overlooks the back yard and creek behind. The bathroom features a separate shower and tub.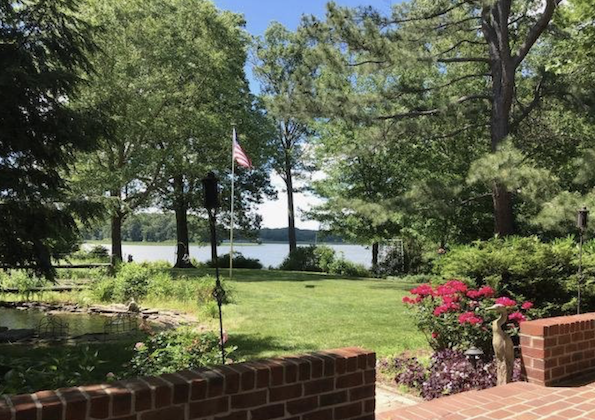 As outstanding as the interior of this home is, the outside is where the magic happens. This home features a koi pond, access to the water, space for a boat, and an in-ground sprinkler system. Plus, the property sits on a dead-end road, which means you can enjoy this quiet, peaceful oasis without the sound of traffic driving by.
Want to expand your search? Click below to view all available listings near Marine Corps Base Quantico!