The Best Historical Sites to Visit Near Quantico, Virginia
You probably know Quantico, Virginia because of the mighty Marine Corps stationed there. It's true; the facilities and museum are certainly something to see. But, did you realize that the areas surrounding MCB Quantico are filled with American history? Not only from infamous Civil War battles, but from the days of the original Indian settlers.
Even if you aren't a history buff, these sites should be on your MCB Quantico bucket list simply for their beautiful settings and easy access. However, a little bit of American history never hurt anyone!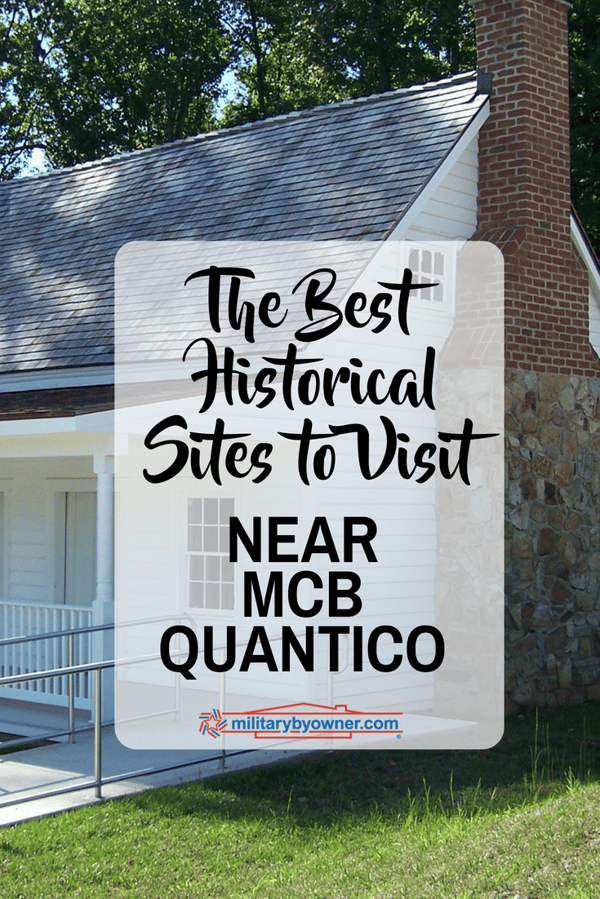 The Best Historical Sites to Visit Near MCB Quantico
Early American History Near Quantico
There's no better way to start than to explore the sites related to the father of our country, George Washington. Multiple buildings bear his family's name.
Ferry Farm was the president's home starting at six years of age. The family originally named the property Home Farm, but it's best known as Ferry Farm due its location near a crossing on the Rappahannock River that visitors used a ferry to traverse.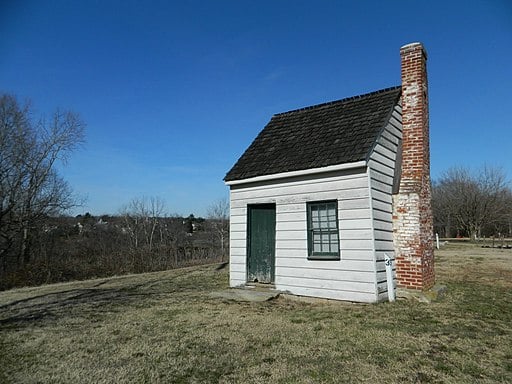 One of the remaining structures at George Washington's Ferry Farm.
Mary Washington was George's mother, and he bought her a home in 1772 where she lived out the last 17 years of her life. Mary' s lovely possessions are cared for and displayed inside, including a tea pot and her "best dressing glass," otherwise known as personal mirror. Mary ultimately willed the mirror to George after her death from breast cancer.
The Rising Sun Tavern was not originally used as a tavern, but as a home to George's brother, Charles. It was only later and through another family that the building become a popular tavern. The tavern no longer serves weary travelers, but offers a glimpse of what tavern life would be like through docents and costumed interpreters.
Feed your sense of adventure with these 5 Easy Day Trips Near Quantico, Virginia.
African-American Heritage Sites Near Quantico
In the timeline of American history, it's important to recognize the effects of the slave labor that was introduced into Virginia.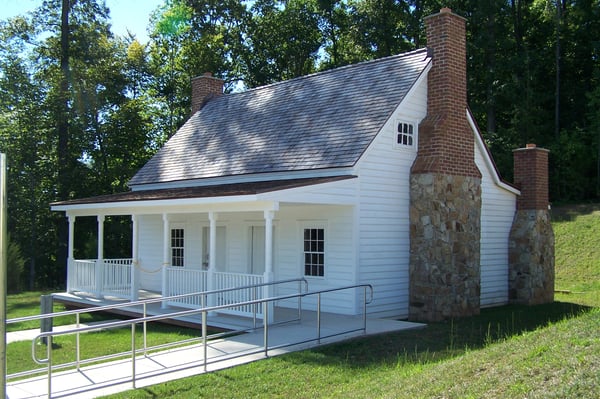 The Historic Barnes Home photo via Prince William County VA
The African American Heritage Trail was commissioned through the county government of Spotsylvania and the National Park Service to research and document the general history of the African-American slaves who lived and worked in the region. The culmination of the work in 2010 led to a driving tour of 75 miles through the countryside. You can expect to visit 11 sites that detail 23 historic African-American events, people, and places.
The Historic Barnes House is known to be the property of freed slave Eppa Barnes and his family. The home was originally built in 1797, but had to be moved in 2004 and again in 2014 when the structure was finally restored. From a historic preservation context, the white, beaded clapboard siding on the front of the home is iconic of the time frame of the post Civil War area.
Learn more about Civil War history and Take a Tour of 6 Civil War Sites in Virginia.
Ruins and Historical Buildings near Quantico
It's hard to travel the area around Quantico and not find Civil War or colonial history ruins to investigate.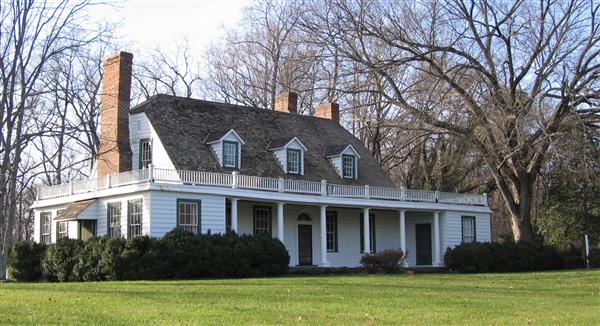 Rippon Lodge photo via Prince William County VA
The Stafford Civil War Park offers a depiction of what life and battle wer like during the winter of 1863 when Generals Burnside and Hooker encountered more than 135,000 Union Army troops. The encampment shows well-preserved artillery forts, living areas, and much more.
Government Island is a Colonial Era quarry which was later mined to furnish Aquia sandstone for some of the country's most well-known monuments and buildings, such as the White House and U.S. Capitol Building. The site is recorded on the National Register of Historic Sites not only for its contributions to Washington, D.C, but because the island's original inhabitants date back to Paleo-Indian period. Hiking through the island is a popular activity.
Virginia's contribution to the country's history is often in the form of historic buildings left behind by wealthy landowners.
Rippon Lodge is one of those examples. It is one of the oldest homes in Prince William County, dating back to around 1747. Richard Blackburn was the original builder and owner. The Blackburn family grew tobacco and wheat to amass their fortune. The families Atkinson, Ellis, and Black were the follow-on owners of the restored Colonial Revival residence, which you can visit today.
Stafford County, Spotsylvania County, Prince William County, and Fredericksburg all have so many historical sites to be discovered. There's more than plenty to keep any family occupied for a fraction of the price and minimal tourist aggravation vs our capital to the north, Washington, D.C.
Plus, the commute from housing on and off MCB Quantico can't be beat!