6 Things to Do In Fort Belvoir's Backyard
Most military families consider Fort Belvoir's proximity to Washington, D.C. as one of the best perks of a PCS to Fort Belvoir and immediately create a checklist to visit the "must-sees." With good reason, of course, as touring the nation's capital is easily a once in a lifetime adventure for many.
But—it's hot. It's cold. The crowds. The parking. The expense. Sometimes a trip to the city is just too much. This is the beauty of the entire National Capital Region. There's always something to do, beyond the Smithsonians and the National Mall. Fort Belvoir is prime real estate for easy access activities—you just have to know where to look.
6 Things to Do Right in Fort Belvoir's Backyard
Learn about history and heritage right outside Fort Belvoir's gates.

Image via Wikimedia Frank Lloyd Wright's Pope-Leighy House
A unique combination of history resides just across the street from Fort Belvoir. Two houses are available for visitors to tour and learn about their vastly different origins. Woodlawn was a gift from George Washington to his nephew and was completed in 1805, while the other home is a treasured example of Usonian-style middle-class housing created by Frank Lloyd Wright and constructed in 1940.
Woodlawn image via Wikipedia
The property relies on a diverse collection of artists and craftsmen to showcase the historic details involved with the architectural and agricultural past of each building. A large part of the project's mission is to bring visitors and the surrounding community onto the property to celebrate local heritage.
Its a little strange to see a thriving farm against the backdrop of a line of traffic stopped at a congested intersection, but Arcadia Farm's (part of Woodlawn property) presence is also a welcome reprieve to the hustle surrounding Fort Belvoir.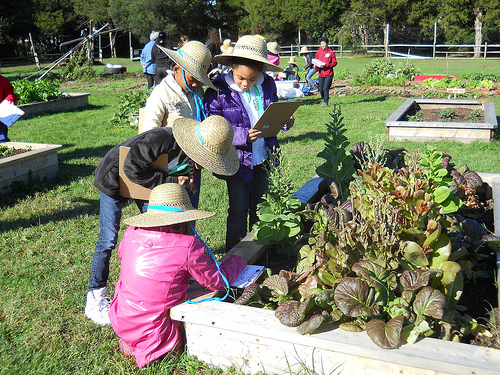 Arcadia Farm image via arcardiafood.org
Arcadia's mission is to bring sustainable farming practices to a new generation, to share nutritious food with underserved populations in the area, and to encourage community involvement on the farm. But the most unique aspect is the Veteran Farmer Program. Arcadia is teaching and paying veterans to learn to farm and find affordable land. Here's more from the farm:
"Veterans are 45 percent more likely to start their own businesses than other Americans. And they have the physical and mental toughness to forge successful careers in agriculture. Years of service have honed their ability to lead. Arcadia's Veteran Farmer Program is a multilayered, hands-on educational program that develops new farmers; capitalizes on the growing market in local, sustainably grown foods; and encourages entrepreneurship and job creation."
Get to know the Mason Neck Peninsula. It's about a 15-minute drive From Fort Belvoir.
Image via Virginia State Parks - Mason Neck State Park
Fort Belvoir's unique location is positioned near several bodies of water and the Mason Neck State Park sits on three: Pohick Bay, Potomac River, and the Occoquan Bay. The drive to nearly 2,000 acre park is between 10-20 minutes, but the scenery changes quickly from multi-lane roadways to tree-lined hiking trails and waterfront scenery.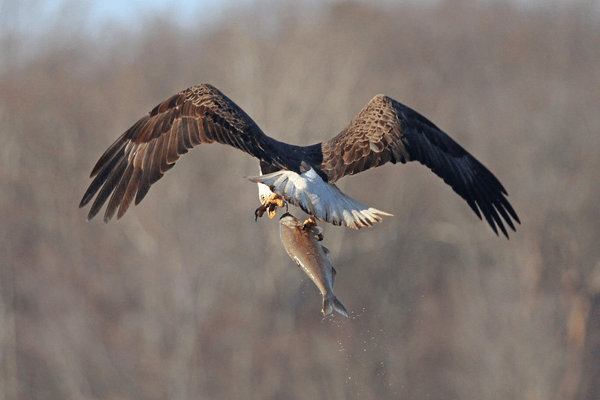 Bald eagle image via Judy Gallagher
Bird watchers are thrilled to spy bald eagles and whistling swans, but the park is home to more than 200 birds who either live there permanently or migrate. Inside the park, water sports are plentiful, fishing is popular, and so is hiking and biking. The visitor center is a great place to start for maps and guidance on how to make the most of your time exploring.
Headed to Fort Belvoir? The Alexandria Guide For Newcomers will give you insider tips to make the most of your PCS!
Pohick Bay Regional Park is a favorite campground for military families (some use camping facilities to wait for housing) and outdoor lovers throughout Northern Virginia. Cabins and campground facilities are available year-round. There is a camp store for necessities and treats, as well as a comfort station with full-service bathrooms, including showers.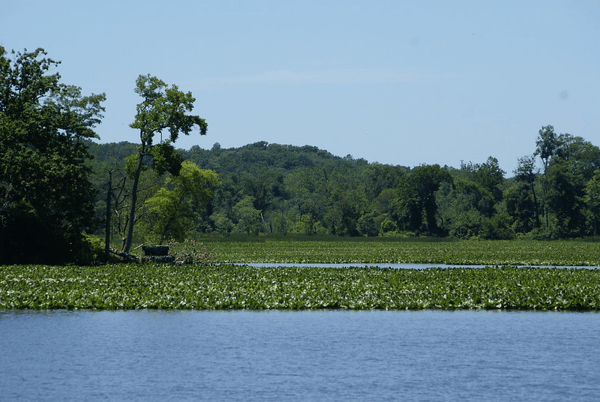 Pohick Bay image via David Baron Flickr
Hiking trails lead to the water and boat rentals are available, but what makes this park unique is the access to plenty of golf opportunities: 18 Hole Champion Golf Course, a disc golf course, and a mini-golf course. For extra fun in the sun, Pirate's Cove Waterpark is available seasonally.
It's hard to picture rolling pasture space for horses to roam and run just 20 miles from Washington, D.C., but thanks to a partnership between the Bureau of Land Management and the Stables at Meadowood, there's an opportunity to bring the joy of equestrian life to military families nearby. The facility offers boarding, riding lessons, summer camp, and hosts competitive events.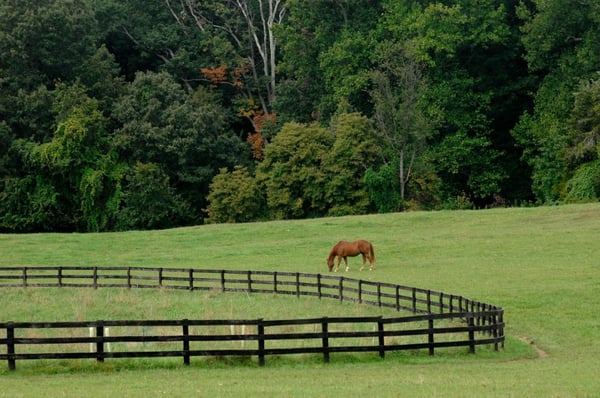 Image via Stables at Meadowood Facebook
George Mason was the primary author of Virginia's Declaration of Rights and the state's constitution. A revolutionary leader, his ideas and written word were closely observed and replicated by contemporaries including Thomas Jefferson.
Gunston Hall image via Wikimedia
Gunston Hall was Mason's plantation and the grounds and historic home are available for both guided and self-guided tours and exploration on your own. The schoolhouse, garden, and architectural features are popular sites outside, especially for school field trips. Slaves maintained life on the plantation, and their hard work is on exhibit in the kitchen yard. An enslaved person's dwelling is replicated to give to try and give understanding about the difficult lives they led.
When a trip to the shore or into D.C. feels like too much to tackle, a home-based adventure just beyond Fort Belvoir awaits. History and nature go hand in hand and provide unique opportunities to take in new adventures even if they are off the beaten path of typical tourist sites found throughout the area.
Moving to the D.C. area? Download our free guide!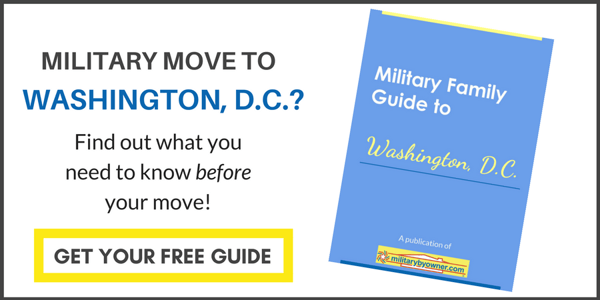 Are you on Pinterest? If you enjoyed this post, please share it. Thank you!