Tips for Buying a Home Long Distance
Military buyers are probably among the most unique groups when purchasing a home. Not only because we move every two to three years and we get to take advantage of the VA loan, but because we've been buying homes sight unseen way before the latest wave of real estate scarcity set in.
There's hesitation, of course; it's a giant leap of faith to buy a home without setting foot in it. But, we adjust to the distance with professional help and some tried and true tips to make the most of our next duty stations.
But first, why in the world are we ok with buying a house we've never opened the front door to?
The answer? Military life is messy and unpredictable, and there's a long list of reasons buying a home long distance is the best option when PCS orders come in.
First, get some insight from Realtor and Military Relocation Professional Karen Hall who addresses the question of, Is it irresponsible to buy a home sight unseen? in the short video below.
Some reasons it makes sense to buy a home long distance:
House hunting, whether across the country or just a state or two away, is impossible due to work and school schedules and lack of child care.
It's expensive to house hunt across state lines multiple times.
Base housing has a six-month waiting list and a ban on your family dog's breed.
The off-base

rental market is tight

, nonexistent, or too expensive for your budget.
Landlords play the first come/first served game, and long distance applicants always lose.
So if these factors are stacked against you, what tips can you use to find the house you've hoped for when it's far away?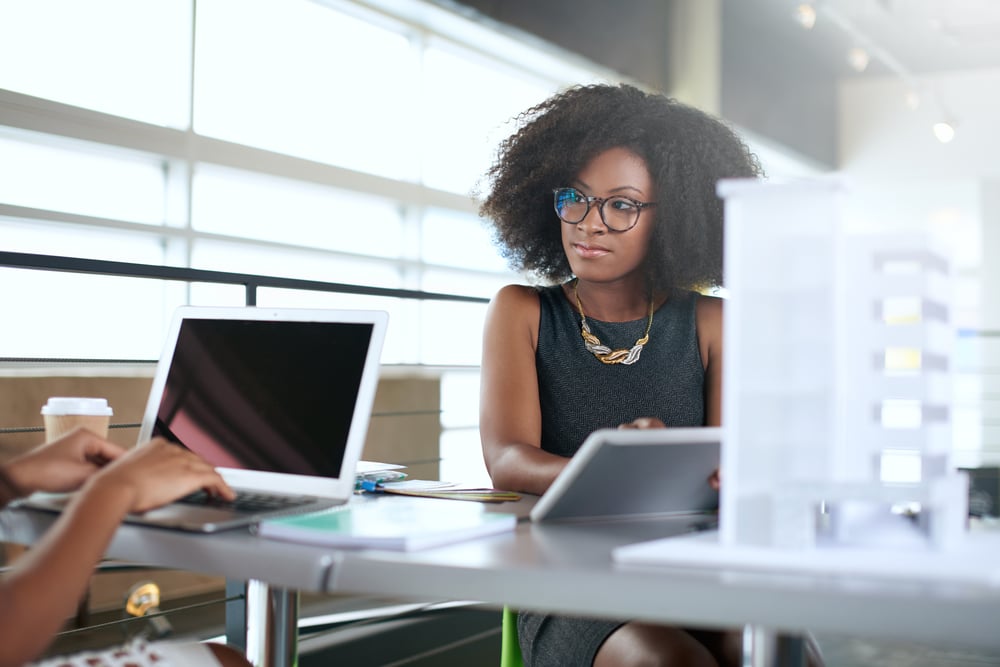 Photo from Shutterstock
Tip #1: Embrace Online Resources
When you live long distance from where you're headed, online resources become your lifeline. You'll use it to search for homes, create a home buying budget, research schools, narrow down neighborhoods, and investigate crime and safety rates. Remember—for the best outlook, use multiple resources for information, including your state's Department of Education, for the best results. Here are a few to look over:
After you've picked out a few neighborhoods, play with map features and measure drive time to the base, medical care, and other important amenities like groceries and after school activities. Then, use the satellite search on the map feature to see what is around the house, like train tracks, abandoned homes, busy roads, schools, and commercial areas.
Use the information you've gathered to help you create a master pro/con list, spreadsheet, or any other tool you like to help you prioritize your needs and wants for your next home. Take into account your financing, budget, family size, school needs, commute times, pets, and other top priorities unique to your family.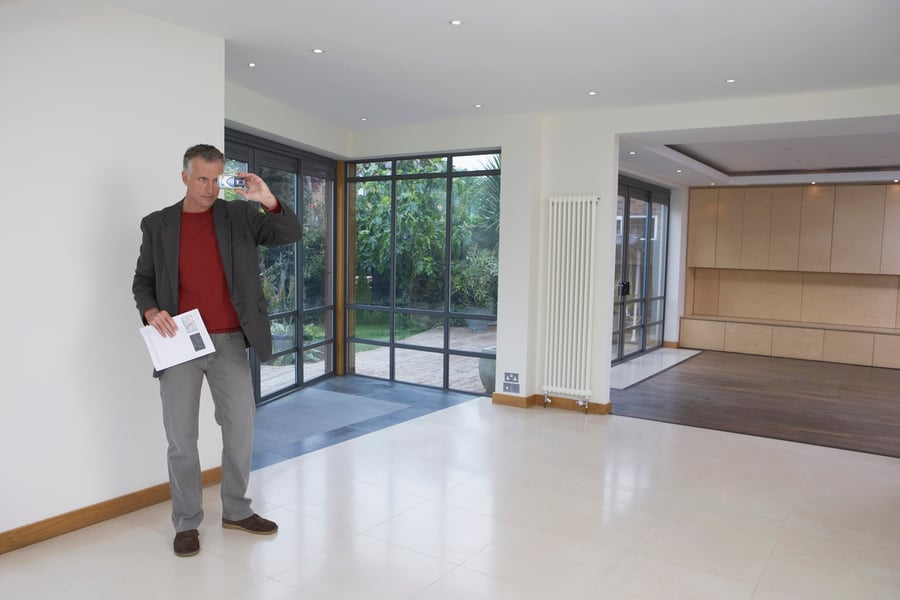 Photo from iStockphoto.com/IPGGutenbergUKLtd
Tip #2: Find the Best Real Estate Agent to Lead the Charge
You might love your sister and trust your best friend, but unless they're real estate agents with years of experience, they will miss important and expensive details in the homes they tour.
Sure, they'll mention if the landscaping is impeccable or that the primary bedroom is spacious, but will they shimmy through the wet crawl space and scary attic? Probably not, and you probably won't want them to. So leave the finer details to the professionals. They're happy to take hundreds of photos, send videos, and give you their honest opinions.
A great place to start is to ask for referrals in your new hometown. Then, join online groups specific to your new base and city, and members will quickly share their favorite agents. Next, read reviews on multiple real estate platforms for more recommendations. You can also access MilitaryByOwner's business directory and search your base or state for agents nearby.
And, if you don't already have a mortgage lender, attorney, or other real estate professional needed for your transaction, your agent will have several that they can refer you to in the area.

Photo from Shutterstock
Tip #3: How Do I Buy a Home and Not Be There?
It is critical to work with a real estate agent that dots all "i's, crosses all of the "t"s, and has your emotional and financial well-being as their number one priority. Not only will they identify any potential issues with the property, but they'll also shepherd all of the paperwork from start to finish. But, they'll need a power of attorney (POA) to close the sale.
A real estate POA is a legal document that gives your agent the right to buy your house on your behalf. These documents vary from state to state, and the specifics are tailored to your transaction, like a limited time frame and the property's address.
In general, the purchasing assignment of authority in your POA gives your agent the power to buy your chosen home. Your agent will discuss the legal details so you're comfortable when it comes time for both of you to sign with a notary public and two witnesses.
Buying a home long distance is never ideal, but sometimes it's unavoidable in military life. Thankfully, now there are so many opportunities to avoid a disastrous purchase if you take precautions before closing day. Even if you're short on time and can't dissect every detail of your new location, don't spare a minute searching for an experienced real estate agent. They can turn a difficult situation into a dream come true.