Top 7 Things Military Families Love About Fort Cavazos, Texas
If you're looking for help with a PCS move to Fort Cavazos, Texas (formerly known as Fort Hood) or just curious about what the hype is about, you're in the right spot!
MilitaryByOwner has extensive resources to help you learn about the base, the surrounding cities, and how to find a home. So, get excited about your move and read about the top seven things military families love about Fort Cavazos.
Photo from Fort Cavazos Army.mil
1) Fort Cavazos' Location
Fort Cavazos' location in the Texas Hill Country is a coveted destination, not only because of its legendary spring wildflower fields and access to year-round outdoor activities but because of its central location to nearby travel destinations and easy day trips. Take a look at the choices.
Austin: 1 hour
Listen to world-class music acts and eat world-class food.
Dallas: 2.5 hours
Catch a Cowboys game or check out the aquarium and zoo.
San Antonio: 2.5 hours
The Alamo and Riverwalk are calling! Stay overnight to dine, shop, and explore.
Houston: 3 hours
All things NASA.
Galveston: 4 hours
Get your beach fix or plan a cruise from the busy port.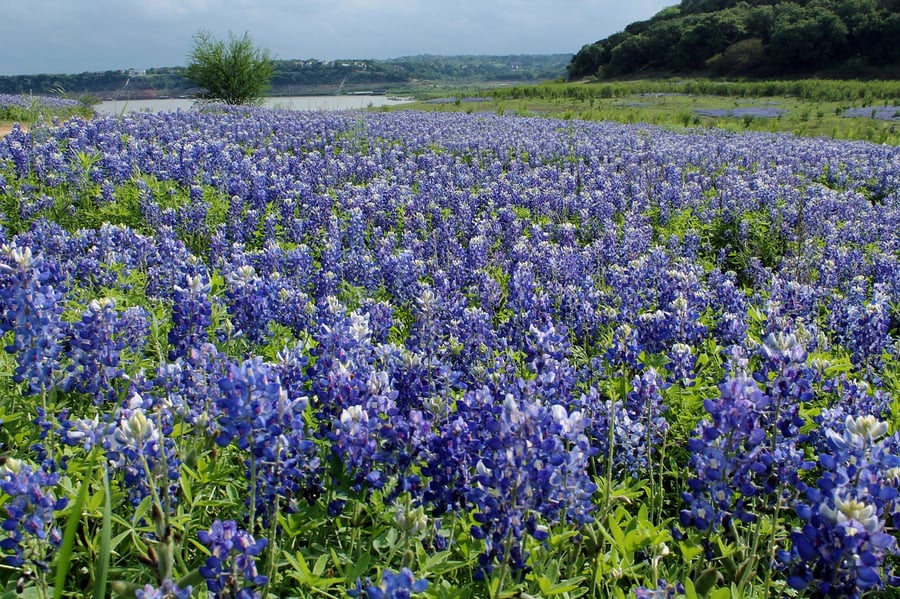 Photo from Canva
2) Cities Near Fort Cavazos
As big as the base is, not everyone can live there, so you'll have to consider living nearby. There are several in-demand locations to choose from, depending on which perks you prefer. Want a quick commute? Try Killeen. Prefer a place closer to Austin? Check out Georgetown, Round Rock, Leander, or Cedar Park.
These are other cities military families choose.
Copperas Cove
Nolanville
Belton
Gatesville
Temple
Photo from the City of Killeen
3) Cost of Living at Fort Cavazos
For some military families moving to Fort Cavazos, there could be significant savings in the cost of living. Use Killeen as an example against the national average for everyday expenses.
Killeen's cost of living is 7% lower.
Housing expenses are 16% lower.
Transportation expenses like gas prices are 7% lower.
If you're headed to Fort Cavazos, you can use a cost of living calculator to help you create a budget. Don't forget to check your updated BAH rates too.
Want to take advantage of Fort Cavazos affordability? Read over Should You Invest in a Rental Property Near Fort Cavazos? to help you decide.
Photo from Canva
4) Food and Shopping Amenities
Killeen and the surrounding cities have everything you need in big box stores and everyday dining essentials, but you'll also find the specialties that Texans crave when they leave Fort Cavazos. You'll undoubtedly hear about and grow to love:
The grocery store H-E-B. It has a cult following and highly loyal customers.
Texas BBQ is everywhere. You can try somewhere different each weekend.
Tex-Mex fare is legendary, including tasty breakfast tacos. And try out the Czech favorites, kolaches (sweet and savory pastries). Most newcomers head to Shipley Do-Nuts for their first taste.
Drive through daiquiri bars. Enough said.
Plan your weekends around the Top 10 BBQ Spots Near Fort Cavazos.
5) Fort Cavazos Weather
Sun and heat worshippers thrive while living near Fort Cavazos. It does cool off somewhat in the fall and winter, but spring is short and summer is long, so don't forget to plan for sunscreen and plenty of water access. Find your closest pools and water parks to help keep the heat in check.
Average temperatures:
January: 59° / 40°
April: 79° / 55°
August: 95° / 76°
November: 69° / 51°
Image from Fort Cavazos MWR
6) Fort Cavazos Activities
Since Fort Cavazos is one of the military's biggest installations and has one of the largest populations, the base has abundant things to do. Whether it's a daily offering like story time at the library or a special event, you'll have plenty to choose from. Make sure you stay current with Fort Cavazos MWR for updated schedules.
Community events and bingo center
Community pools and gyms
ATV park
Belton Lake Outdoor Recreation Area
The Courses of Clear Creek
Paintball course
Sportsmen's Center
Apache Arts and Crafts Center
Phantom Warrior Lanes Bowling Center
Here's even more to try: 12 Family-Friendly Outings Near Killeen, Texas.
Photo from Axed Out Texas
7) Things to Do Near Fort Cavazos
After unpacking and settling in, you'll want to get to know the area better. Start by taking advantage of the season and enjoy what activity is available, like hiking or golfing in the spring and winter and water sports in the summer. Although plentiful, you're not restricted to outdoor activities, so take a look at these fun-for-everyone options.
Central Texas Theatre
Altitude Trampoline Park
Axed Out Texas
Topsey Exotic Ranch
Temple Lake Park
Belton Lake Outdoor Recreation Area
Mayborn Science Theater
The Gault Archaeological Site
National Mounted Warrior Museum
Stillhouse Hollow Park
The Andy K. Wells Hike and Bike Trail
Rodeo Killeen
Killeen Amphitheater
So many military families love "The Great Place" and often request extensions or a return PCS. Between Fort Cavazos extensive services and the surrounding cities' amenities, you can find everything you need. If you'd like advice and tips from current residents, add yourself to the many Facebook pages (MilitaryByOwner powers the Military PCS Group) and other online groups focused on Fort Cavazos. You'll get the insider information you need in no time.
Want even more info? Take a look at more local information to help you transition to the Lone Star State and download our free resource below!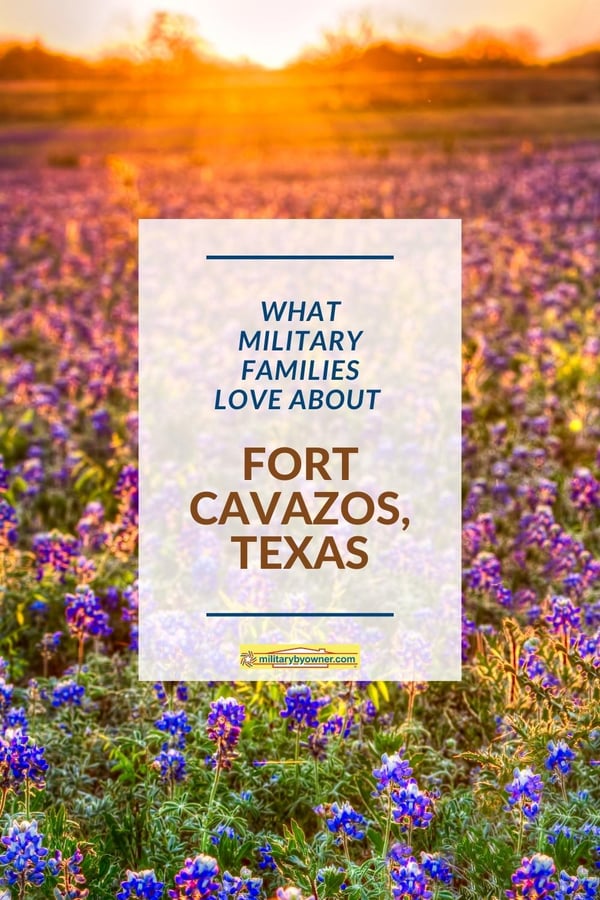 f