Tour Tampa Homes for Sale or Rent Minutes from MacDill AFB
Do you have orders to MacDill AFB? Welcome to the Sunshine State!
While you're undoubtedly looking forward to digging your toes in the sand, heading out on the bay to fish, and soaking up that sweet, sweet sunshine, you're likely just as eager to find your next place to call home. Lucky for you, we've got a few listings right here in Tampa cued up and ready to go!
Tour Tampa Homes for Sale or Rent Minutes from MacDill AFB

Charming Home for Sale Minutes from MacDill
5102 South Sterling Ave - Tampa, FL
View Listing
MilitaryByOwner Listing MBO1462190
For Sale: $499,999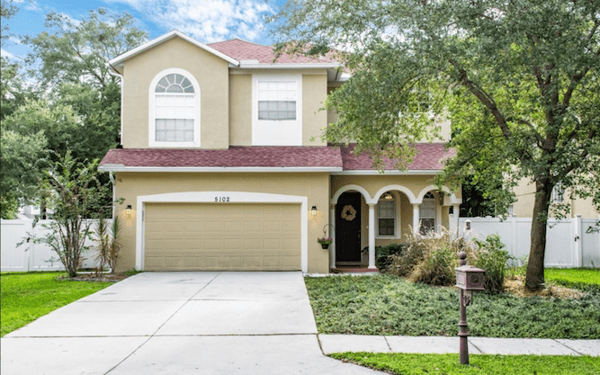 Located just three miles from MacDill AFB, this home with four bedrooms and 2.5 baths offers unbeatable convenience to the base. Its charming exterior is matched by an elegant interior. The first thing you notice when you step inside is the gorgeous 7.5" hickory flooring throughout the main floor.
First to greet you upon entry is a cozy den. Just beyond is the staircase leading to the bedrooms on the upper level, and further into the home is an open living space. Marrying your most used spaces, the dining room, living room, and kitchen, this home accentuates the benefits of an open living floor plan.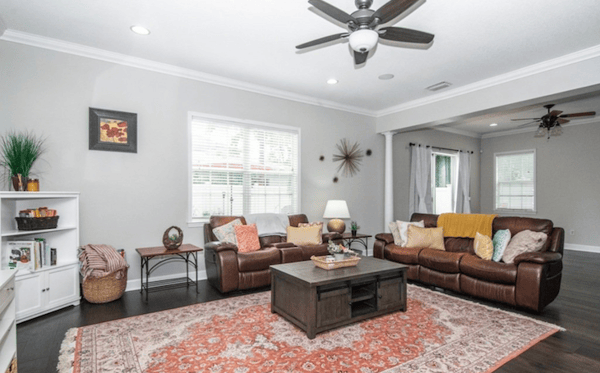 The kitchen, complete with white cabinets, dark granite countertops, an island, breakfast bar, walk-in pantry, and stainless steel appliances, is roomy and comfortable. Plus, it has a large window seat adding lots of natural light to the space.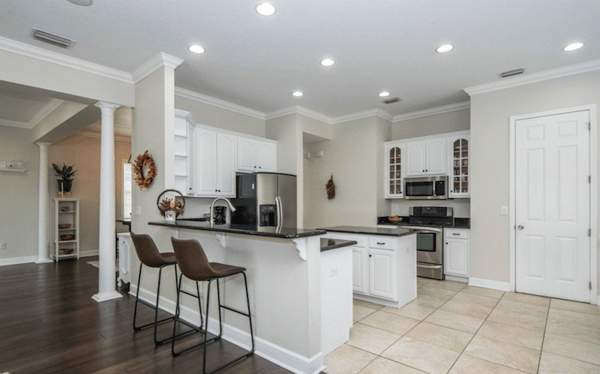 The sliding doors extend the main living area to the paved patio out back—offering the perfect open-air space to enjoy an outdoor kitchen and let the kids stretch their legs.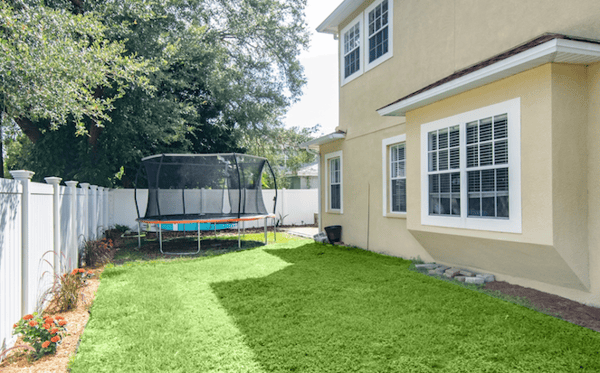 The master suite offers a true oasis to retire to in the evenings, a French door entrance, and tray ceilings.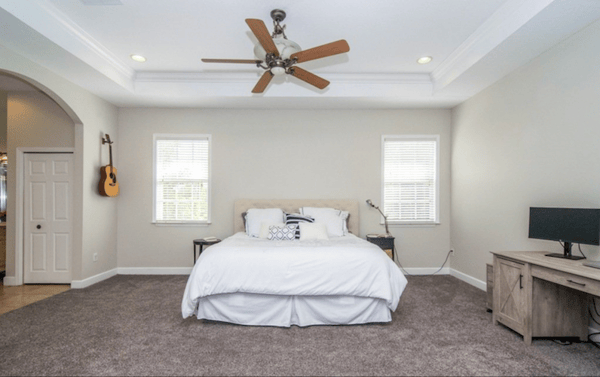 And don't forget about the extravagant en suite bathroom with an intricately detailed double vanity sink, garden tub, and a large walk-in shower.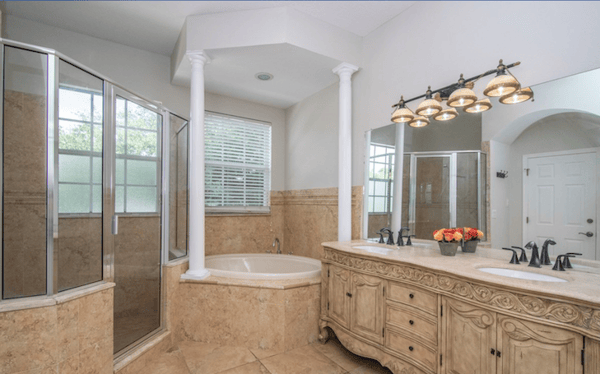 The additional three bedrooms are upstairs, where you'll also find a full bathroom and dream laundry room.
Bonus: there's a vinyl fence outlining your lot (with space to park an RV or boat). The property has a sprinkler system, and it comes with a home warranty!
Related: City or Suburbs - Where Should You Live Near MacDill AFB?
Beachy Vibes in This Tampa Home for Sale
57 Albemarle Avenue - Tampa, FL
View Listing
MilitaryByOwner Listing MBO1461868
For Sale: $599,000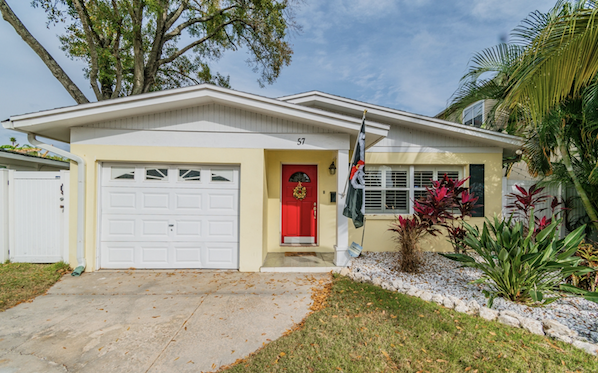 This three-bedroom, two-bathroom home just seven miles from MacDill AFB is overflowing with charm. You'll find much of this home's beauty in the details, capturing those island, beachy vibes that are so irresistible. Enjoy finishes like wood floors and plantation shutters throughout the home, as well as remodeled bathrooms.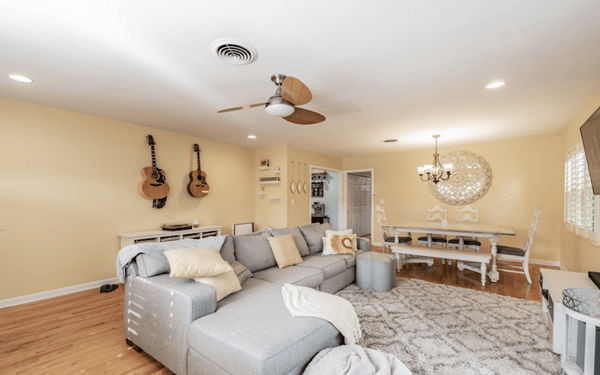 Step inside, and you'll enjoy a warm welcome into the heart of the home. With open living spaces, this home organically gathers friends and family together.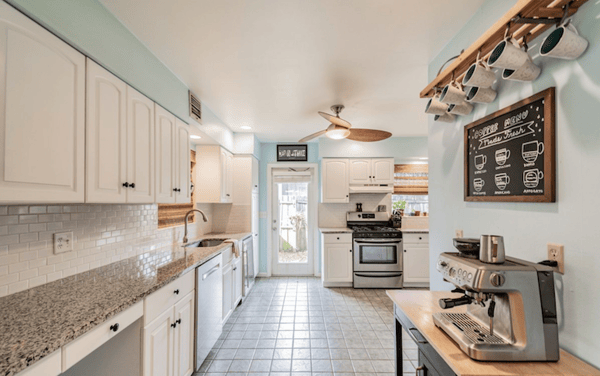 This kitchen leaves little to miss with its white cabinets, granite countertops, stainless steel appliances, wine cooler, subway tile backsplash, and more logistical features like the pantry and windows which offer lots of natural light. You'll also enjoy quick access to the backyard directly from the kitchen.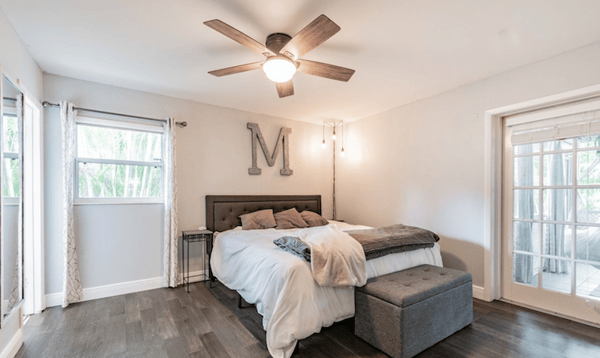 The main bedroom gets lots of light, features an attached bathroom (beautifully remodeled), and French doors leading to the covered lanai out back, as does the second bedroom.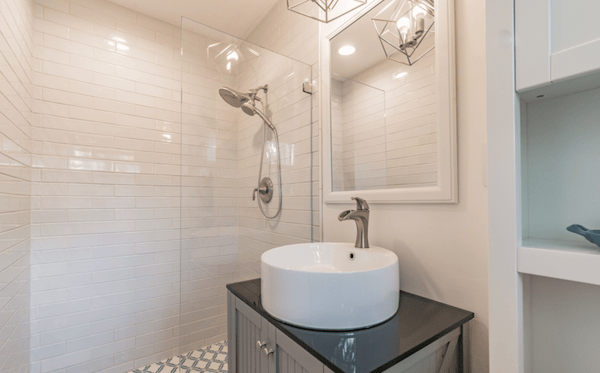 Surrounded by lush greenery, this outdoor space is the perfect backdrop to start your day, with a cup of coffee in hand, of course!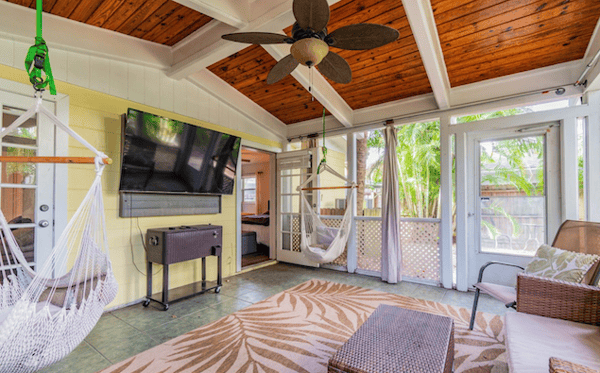 The third bedroom makes for the perfect kid's bedroom, office, or guest room.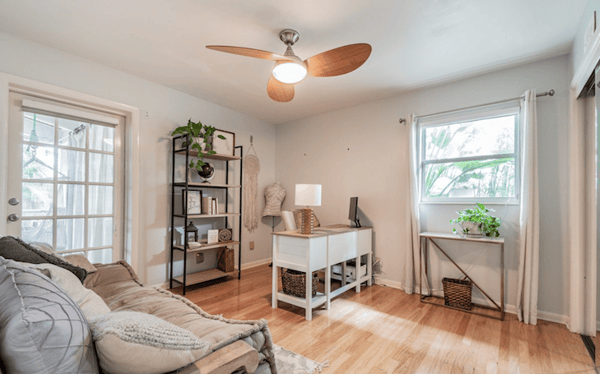 Dock Access and Plenty of Privacy
2883 Bayshore Trails Drive - Tampa, FL
View Listing
MilitaryByOwner Listing MBO1463211
For Rent: $3,150/mo.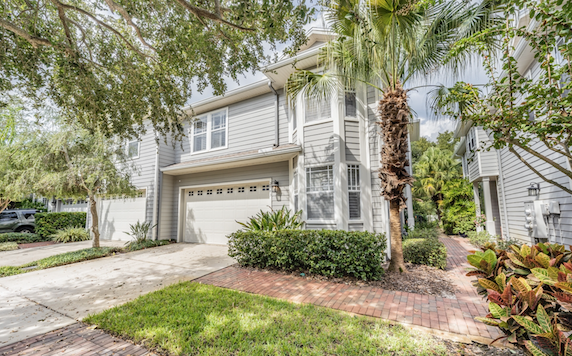 This townhome with four bedrooms and 2.5 bathrooms is a mere two miles from MacDill AFB. Situated in Bayshore Trails, you're fully encompassed in lush greenery as well as bookmarked by a community dock perfect for fishing and the Gadsden Community Park. Once you step inside this beautiful property, you'll forget that it's a townhome, as it's spacious enough to be a single family home.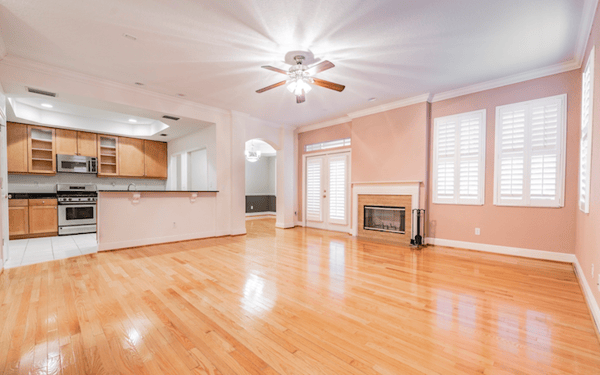 Step inside, and you'll notice the open floor plan. To the right is the large living room, complete with a fireplace and door leading out back with the kitchen neighboring.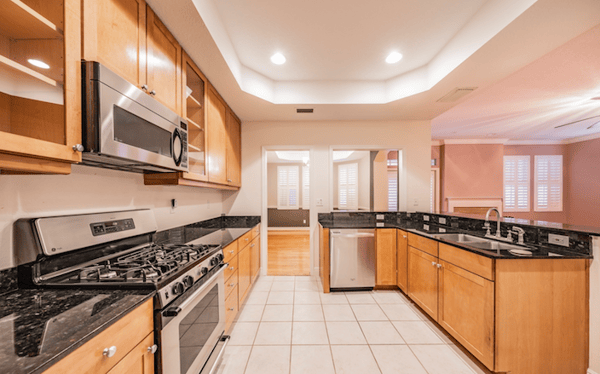 The kitchen overlooks the living room and has direct access to the dining room. Spacious and finished with gorgeous cabinetry reaching to the ceiling, dark countertops, glass-front cabinets, and stainless steel appliances, it's easy to enjoy cooking meals. Also downstairs, you'll find a bed and bath—the perfect space for a guest suite!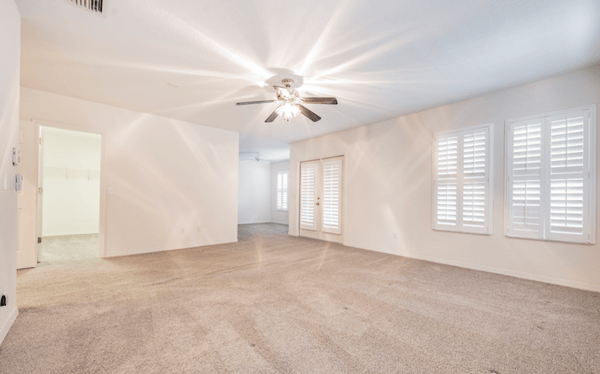 Upstairs, you'll find the additional bedrooms. The master bedroom is just that, a grand suite to call your getaway at the end of the day.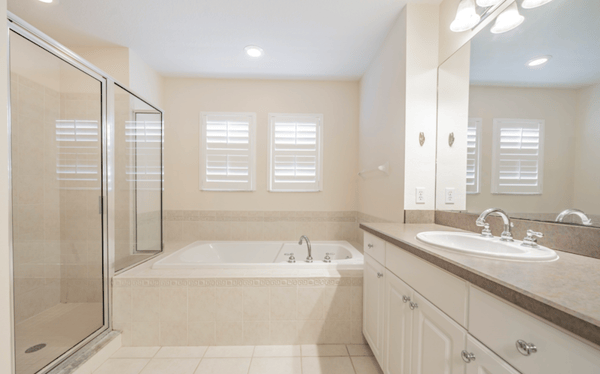 The suite features a large walk-in closet, French doors leading to the deck overlooking the backyard, and a bathroom with a large vanity, tub, and walk-in shower.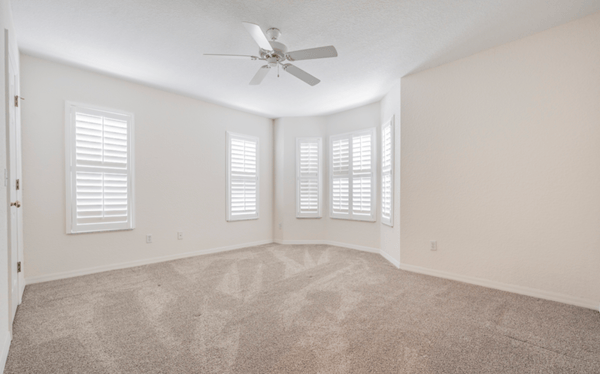 The additional two bedrooms feature walk-in closets as well.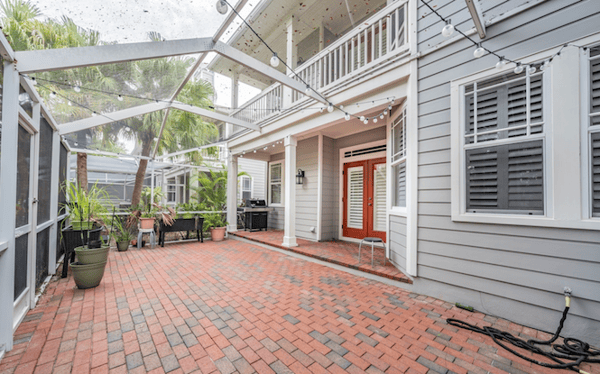 Plus, you can extend your lifestyle to the great outdoors with this beautiful brick patio!
Stunning Townhome with Designer Kitchen
4810 West McElroy Avenue - Tampa, FL
View Listing
MilitaryByOwner Listing MBO1462718
For Sale: $489,000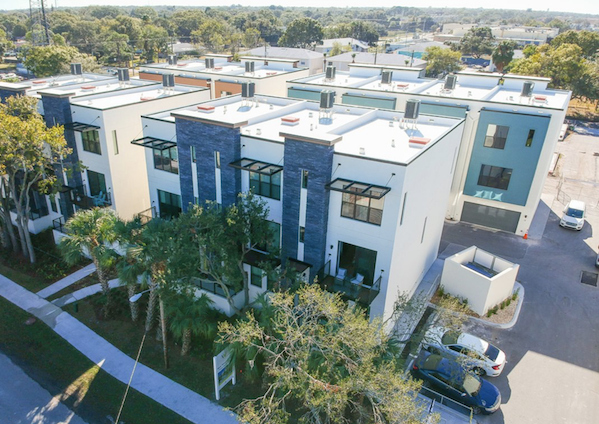 Just three miles from MacDill AFB, this three-bedroom, 3.5-bathroom townhome is the dream for modern living. It's split among three levels. You have the garage on the first floor and the main living area up on the second.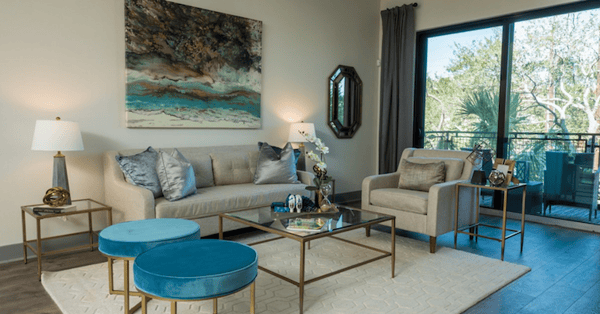 Boasting ten-foot ceilings, massive sliding doors, and an open floor plan, this space feels nothing short of luxurious. And the balcony only enhances the lifestyle this home offers its residents.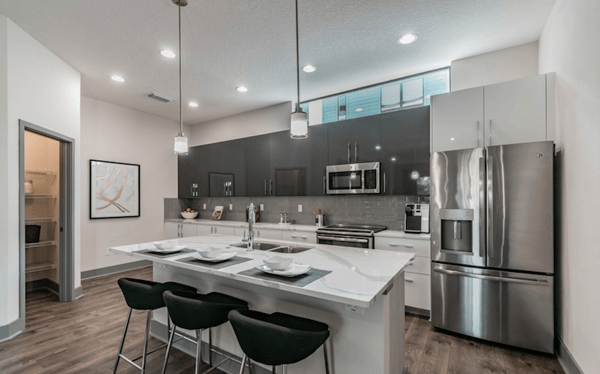 The designer kitchen is stunning. All the details, the window above the cabinets to let in natural light, sleek cabinetry, stainless steel appliances, island, and walk-in pantry make this space feel like the set of your favorite cooking show— the setting for many mouth-watering dinners.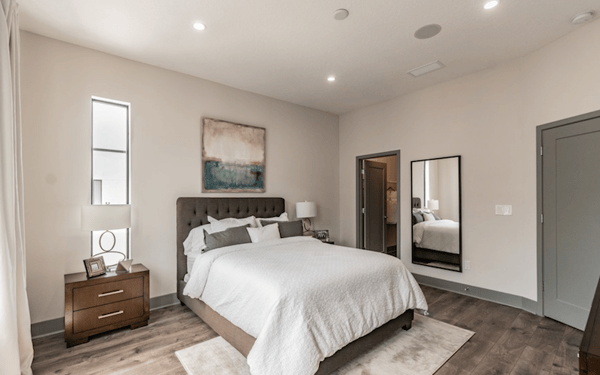 On the third level are the bedrooms. Up here, you'll find the spacious master bedroom with an en suite bathroom.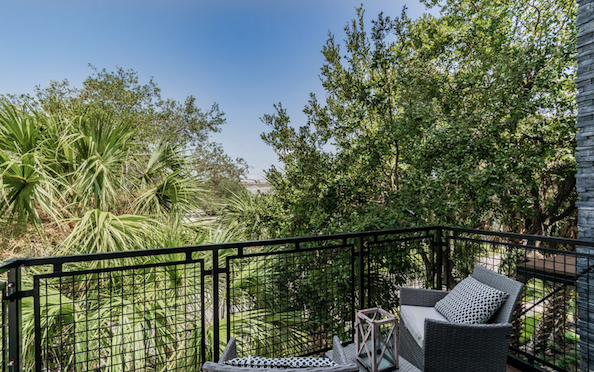 Bonus: the home comes equipped with hurricane impact windows.
As you start your househunt near MacDill AFB, head to our base page where you'll not only find lots of helpful information to get you acclimated, but also click below to see our constantly updated inventory of MacDill homes!