Transition Your Yard from Fall to Winter: Easy Ideas for Military Homeowners
Many military families move every few years, which means that if you're a homeowner, you likely won't want to invest large sums of money in your landscape. But at the same time, you'll need to make sure the home is attractive to prospective buyers or renters.
To further complicate things, the transition from fall into winter poses another challenge: How do you make your property's landscape look great as your lawn and plantings start to go dormant for the year?
With that in mind, here are a few cost-effective and easy ways for military homeowners to perk up your home's landscape, even in late fall and throughout winter.
Create Paving Stone Pathways
Paving stones are inexpensive to buy, and they make for an easy weekend DIY project. In addition, they are a great way to direct traffic around your home.
If you don't have a path between the sidewalk and your home's front door or a path between the front door, garage and rear door, then this will be great solution to that problem.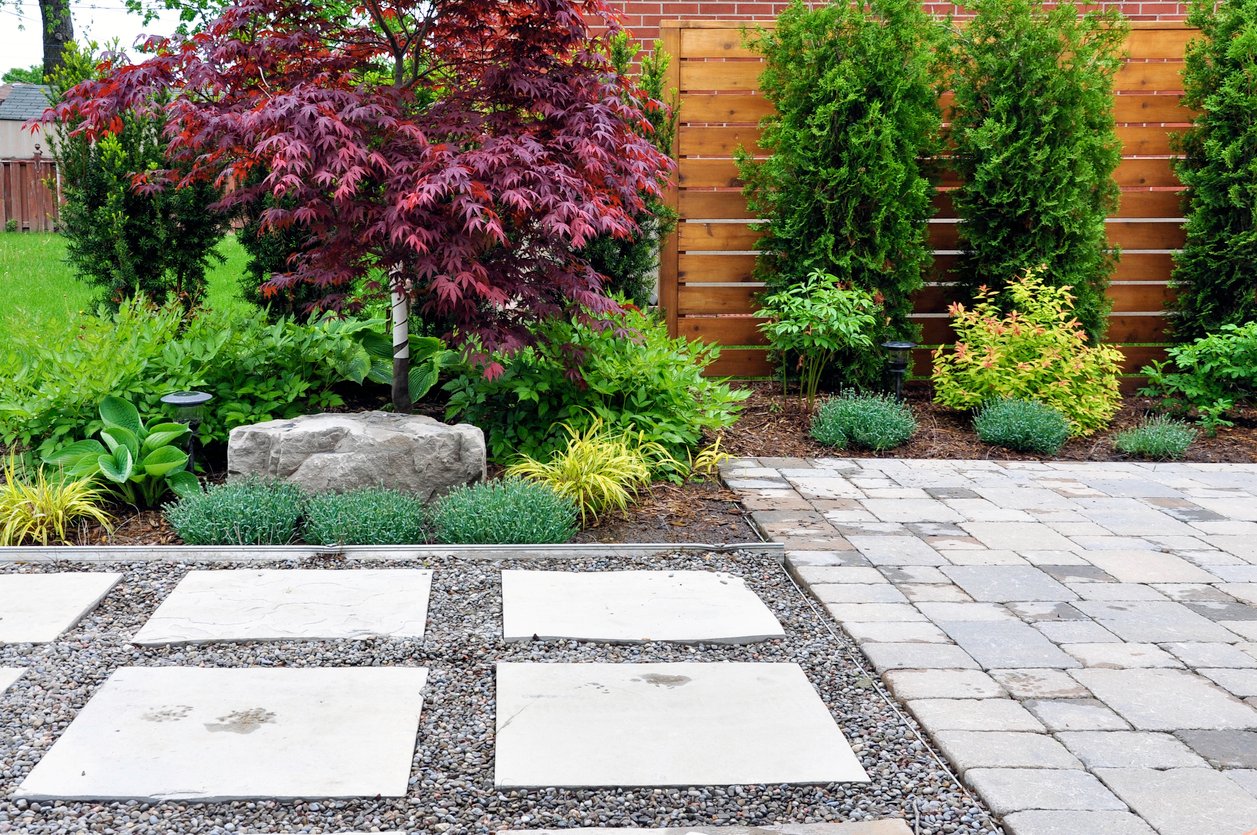 Photo from iStock.com/Joanne Dale
There are also several other advantages to creating paving stone pathways:
Stone paths will prevent wear and tear on your lawn, which is particularly important during winter when dormant grass is at its most vulnerable.
With pavers, you can be creative. Use an interesting design to complement the rest of your landscape and add visuals that prospective buyers or renters will love.

Paving stones

thaw quickly

,

often more quickly than the ground or concrete. You'll find it easier to keep a paving stone path free of snow and ice in the winter.
Choose Trees and Shrubs that Look Great Year-Round
When you think about outdoor plants, shrubs, or trees for winter, the first image that likely comes to mind is evergreens.
Spruce trees, creeping juniper, and other evergreens will all add interest to a fall and winter landscape, but they are by no means the only option.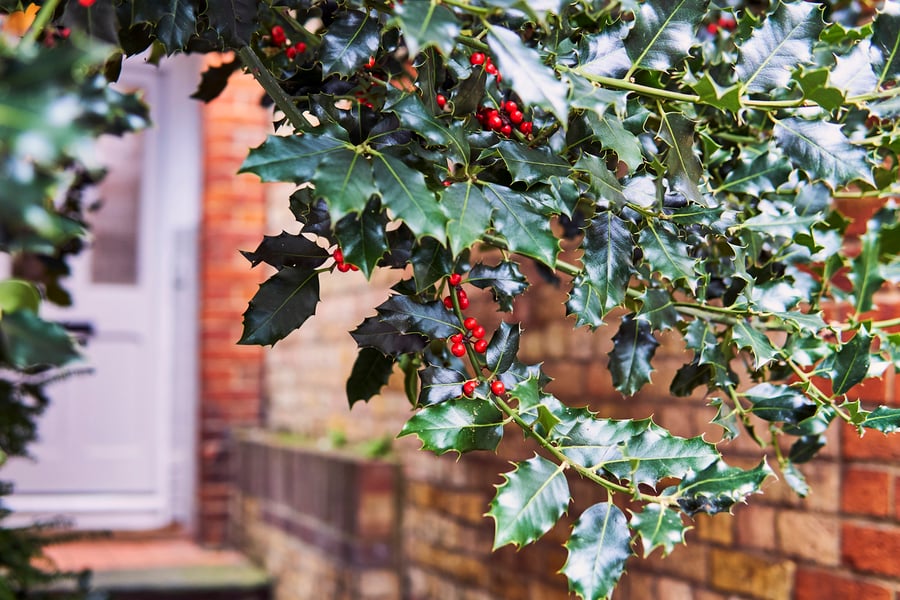 Photo from iStock.com/Anya Why
Shrubby dogwood is a great addition for winter. During the rest of the year, this shrub is green and leafy. But in the winter, once the leaves are gone, the bright red branches of this plant will really stand out against the rest of your landscape.
Holly is a great choice that not only gives you winter greenery, but also a splash of red with holly berries. The same is true for winterberry, viburnum, and other shrubs that produce berries in late fall.
Harry Lauder's Walking Stick, otherwise known as Contorta, won't give you winter color, but what it lacks in color it makes up for with shape. The oddly curling branches of this shrub are one of the best ways to give your landscape an appealing look in winter.
The best part about this landscaping idea is that you won't need to spend a lot of money to get it done. Just one or two of these trees or shrubs will make your winter landscape look great, and all of these species are readily available at most nurseries.
Add Winter Shelter
Pergolas or other outdoor shelters will give you a lot of value, even in the winter. For one thing, would-be buyers and renters love useful and beautiful outdoor spaces just as much as you do. They'll be thinking about all of the great uses they can put the outdoor shelter to during spring, summer, and fall.
Photo from iStock.com/Тодорчук Екатерина
Secondly, an outdoor shelter can serve many purposes. It is fantastic for entertaining when the weather is warm, and in fall and winter, a pergola, or another type of shelter is a wonderful place for bird-watching or to simply enjoy the scenery while staying out of the snow. Your shelter can also serve as a spot for a hot tub or as secondary storage for summer equipment like your grill or picnic tables.
As a military family, particularly one that moves often, your top landscaping priorities are likely cost effectiveness and beauty, not only for your own enjoyment, but also for buyers or renters who may be interested in your home later. These ideas will give you both beauty and value.
---
About the author: Jeff Caldwell is Brand Manager at Superior Shelter, a company that designs and creates custom outdoor shelters — with products including steel gazebos and pergolas — to solve your outdoor shade needs. Superior Shelter works with landscapers and architects worldwide.
Main photo from iStock.com/XiXinXing