What Does the Eviction Moratorium Mean for Military Renters and Landlords?
Stimulus checks, payroll tax deferral, eviction moratorium, and so many other terms are all new concepts military families are coming to understand during the months of the coronavirus pandemic. The learning curve has been steep, and guidance changes on all of the above each day. Add in a canceled or delayed PCS, and the pandemic has stretched many beyond their "military normal" limits.
And if military life during a pandemic wasn't difficult enough, the added worry of how to pay for housing is significantly more overwhelming. It's true that military members have continued receiving paychecks since March 2020, and no one diminishes this stability, but the fact of the matter is the majority of military families rely on multiple incomes to support their housing costs.
An already severely underemployed group, military spouses have lost their jobs alongside their civilian neighbors, putting extreme pressure on the ability to pay rent and mortgage payments each month. This gap was why the CDC's eviction moratorium was established in the early months of the pandemic.
Military renters, as well as military landlords, are feeling the acute effects of the pandemic economy and grappling with the vague terms of the national, state, and local statutes that surround the eviction moratorium.
In hopes of adding some peace of mind and stability to tumultuous times, please review the information and resources we've gathered to guide your housing needs.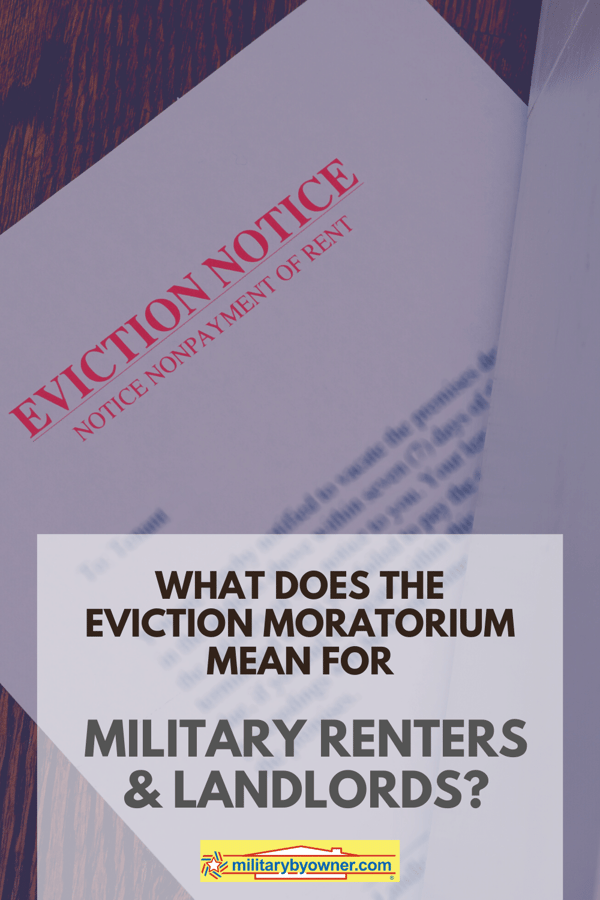 Quick Facts About the CARES Act and the Eviction Moratorium
In March 2020, the CARES Act (the Coronavirus Aid, Relief, and Economic Security Act) established the national eviction moratorium. It was created by the Centers for Disease Control and Prevention to prevent an excessive number of evictions due to the inability to pay housing costs on time. A few things to note:
The intention was also to prevent the coronavirus's spread by inhibiting extended families and friends' need to live together and spread the virus further.
The eviction ban does not negate delinquent rent payments. Renters are still obligated to pay, but they cannot be evicted for lack of payment or charged late fees. However, state and local laws are readily enforced.
The ban does not protect renters from eviction due to other breaches of their lease.
The eviction moratorium was recently extended through January 31, 2021.
The CARES Act also assists homeowners who are struggling to make payments on other federally-backed mortgages, such as a VA loan.
What Military Renters Need to Know
Military renters are provided some security under the CARES Act. They can declare hardship and present their homeowner with the CDC's mandated paperwork stating their intentions to work and eventually pay the overdue rent.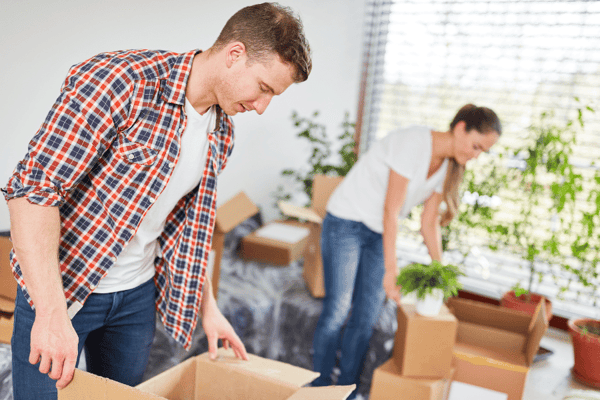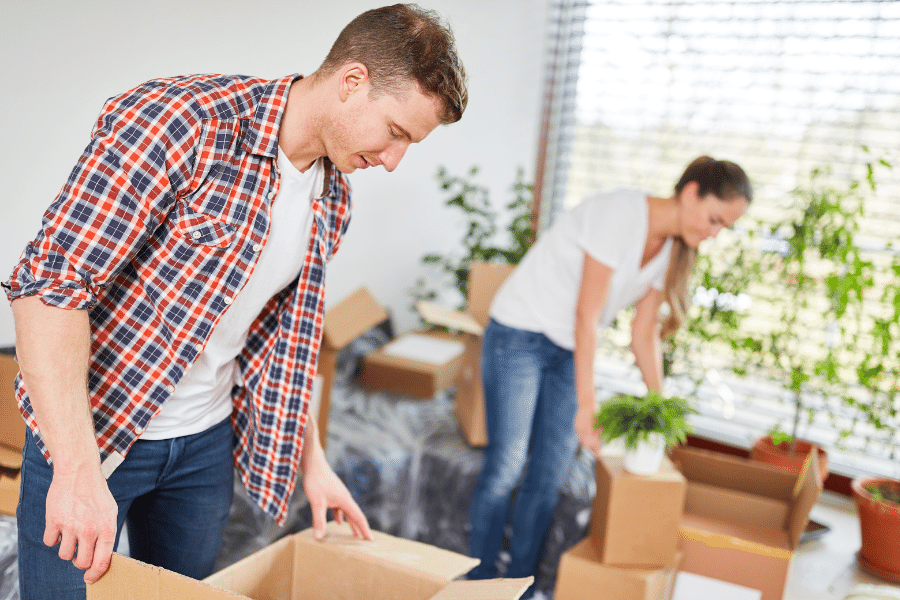 This form is supposed to ward off evictions because of missed payments, but each state and even local governments have had their say in the process with mixed results. Depending on your location, renters have more or less protection.
Here's a look at the CDC Declaration Form if you need to present it to your landlord. There are seven points that you must certify by signing the declaration.
The first four read:
"I have used best efforts to obtain all available government assistance for rent or housing;
I either expect to earn no more than $99,000 in annual income for Calendar Year 2020-2021 (or no more than $198,000 if filing a joint tax return), was not required to report any income in 2019 to the U.S. Internal Revenue Service, or received an Economic Impact Payment (stimulus check) pursuant to Section 2201 of the CARES Act;
I am unable to pay my full rent or make a full housing payment due to substantial loss of household income, loss of compensable hours of work or wages, lay-offs, or extraordinary out-of-pocket medical expenses;
I am using best efforts to make timely partial payments that are as close to the full payment as the individual's circumstances may permit, taking into account other nondiscretionary expenses."
After swearing to all seven points, you must "provide a copy of this declaration to your landlord, owner of the residential property where you live, or other person who has a right to have you evicted or removed from where you live."
To clarify the differences between the federal and state eviction plans, NOLO has created a chart with state deadlines, resources, and assistance. This information changes almost daily, so it's important to keep up with your state's governor's office or judicial system for the latest details.
For fast reference, this is what Nolo reports about evictions and utility shut-offs in heavily populated military states:
California
There are numerous variations of the current state and local holds on evictions until 2/1/21 and utility shutoffs until 4/16/21.
Florida
No hold on evictions or utility shutoffs. Renters are encouraged to contact their local utility companies to avoid service disruption.
Maryland
Holds on evictions until the statewide state of emergency declaration is over. No hold on the utility moratorium.
North Carolina
Hold on evictions until 1/31/21; no holds on utility shutoffs.
Texas
No hold on eviction notices or utility shutoffs unless a local order provides protection.
Virginia
Ended hold on evictions 12/31/20 but maintains hold on utility shutoffs until six months after the state of emergency ends.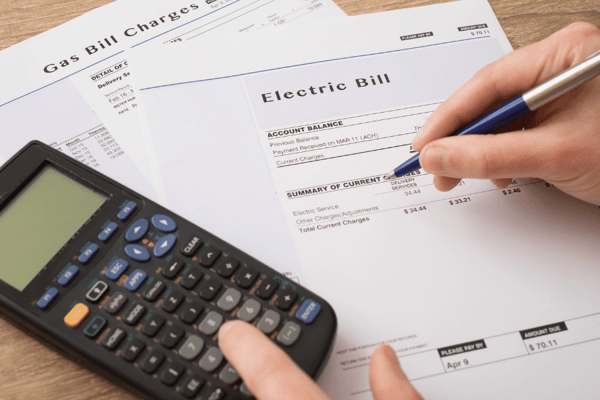 Utility Shut-off Moratorium
Again, state law takes precedence across the country when applied to the leniency of whether or not utilities can or cannot be shut off due to inability to pay during the pandemic. There may have been bans on shutoffs early on, but the majority of those have been lifted.

States have heavily relied on utility companies to extend grace periods for missed payments and encouraged all customers to take advantage of their local utility company's bill assistance programs.

Remember, each of the service branch military relief societies offers financial help and support for military families:

Get more details about financial help in our post Financial Help for Military Families Affected by the Coronavirus.


For more help, see these other resources for help with utilities:
What Military Landlords Need to Know
At first glance, during the eviction moratorium, it appears military landlords have little recourse and must continue to house non-paying tenants while maintaining responsibility for the property mortgage, utilities, taxes, and personal bills.
Although this is true to an extent, state policies have allowed landlords more leeway. As we've seen in the above Nolo chart, it is truly a mixed bag for enforcing the eviction process. Keep in mind, as the landlord, your right to evict a tenant for non-coronavirus virus events are still valid. Any derivation of the housing contract is subject to the eviction process.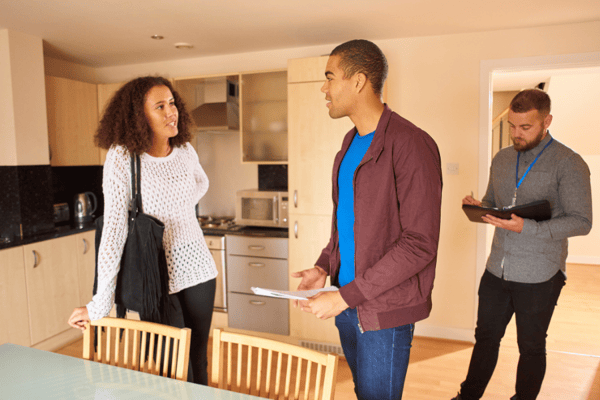 Options for Landlords with a Federal Loan
There's a good chance you purchased your primary residence with a VA loan and later decided to rent the property. The CARES Act has made accommodations for landlords who pay on a VA loan and have had trouble making mortgage payments. For detailed information, see the entire Guidance for Borrowers with VA-guaranteed Home Loans.
How does the CARES Act protect my VA loan?
The VA states:
"The CARES Act provides multiple protections on your VA-guaranteed loan if you experience financial hardship directly or indirectly caused by the COVID-19 emergency, regardless of your loan's default status. These protections include:
A defined forbearance period of up to 180 days, with the possibility for extending it for another 180 days.
A foreclosure and eviction moratorium through December 31, 2020.
Instructions on how mortgage servicers are to report to the credit agencies. For example, borrowers who have requested the COVID-19 Forbearance option are not considered to be delinquent for purposes of credit reporting."
The CARES Act also protects those with other federally-backed mortgage loans who are struggling to make payments. The Federal Housing Administration extended its ban on evictions from properties secured by FHA-insured single-family mortgages through February 28, 2021.
If Freddie Mac or Fannie Mae backed your home loan, forbearance is available. However, if this option is taken, you cannot evict your tenants due to lack of payment during the term of the forbearance.
For those landlords who own multifamily housing, The Federal Housing Finance Agency extended their COVID-19 Multifamily Forbearance through March 31, 2021. If you choose to take advantage of a version of mortgage relief, according to the FHFA, you must:
"Inform tenants in writing about tenant protections available during the property owner's forbearance and repayment periods; and
Agree not to evict tenants solely for the nonpayment of rent while the property is in forbearance.
Additional tenant protections apply during the repayment periods. These protections include:

Giving tenants at least a 30-day notice to vacate;
Not charging tenants late fees or penalties for nonpayment of rent; and
Allowing tenant flexibility in the repayment of back rent over time, and not necessarily in a lump sum."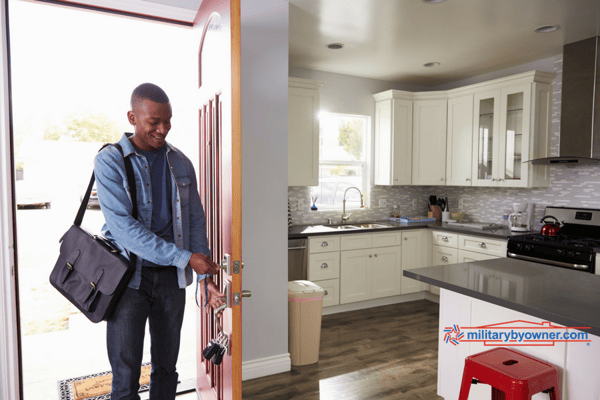 Looking Toward a Post Pandemic Future
As the potential for normalcy draws closer, the need for proactive and direct communication between renters and their landlords is imperative to secure positive housing results. Document each interaction between the parties that details intentions, payments, and other pertinent information. This communication drives the relationship and smooths the edges of uncertainty.
Both the military renter and landlord have resources at their disposal to ease the housing crisis, but the solutions are difficult to fully understand separately, especially when compared against states' enforcement, and will take plenty of personal time to follow through and implement. Consider seeking guidance for your local military legal office to get started, or start with these additional sources of help.
Coronavirus Eviction Resources