What to Expect for Your PCS Move to NAS Lemoore
Now and then, the military lets you have a say in choosing your next PCS station. Has California ever been on your list? Maybe you've thought about the SoCal coastal areas but worried about the expense—here's looking at you, San Diego.
But what if there was a military-friendly city within a few hours' drive of major California tourist sites, but it was affordable and had a relaxed atmosphere? If this sounds interesting, you'll want to check out Naval Air Station Lemoore in Lemoore, California.
F/A-18E aircraft from Naval Air Station (NAS) Lemoore fly in formation over the Pacific Ocean. Image via Official U.S. Navy page.
Naval Air Station Lemoore's Location
Set against a picturesque agricultural backdrop, NAS Lemoore is known for its small-town atmosphere and military-friendly community, not only in Lemoore but in nearby Hanford. Lemoore NAS has everything you need on base between the Exchange and Commissary, but about 15 minutes away in Hanford, you'll find expanded dining, shopping, and entertainment choices.
Lemoore's Central California location is perfect for taking in all the unique landscapes and cityscapes the state offers. No doubt exploring California's best destinations will be on your must-do list, so check out their proximity to Lemoore NAS.
Fresno: 45 minutes
Yosemite National Park: 1hour 50 minutes
Monterey: 2 hours 45 minutes
Los Angeles: 3 hours
San Francisco: 3 hours 20 minutes
Photo by Lincoln Military Housing
NAS Lemoore On- and Off-Base Housing
When you're researching housing options for a PCS to NAS Lemoore, it's wise to have an idea of the amount of BAH you'll receive. It helps you plan your housing budget. Here's a range of examples:
E-1 with dependents: $1476
E-1 without dependents: $1425
E-9 with dependents: $1785
E-9 without dependents: $1629
O-1 with dependents: $1551
O-1 without dependents: $1428
O-7 with dependents: $2007
O-7 without dependents: $1758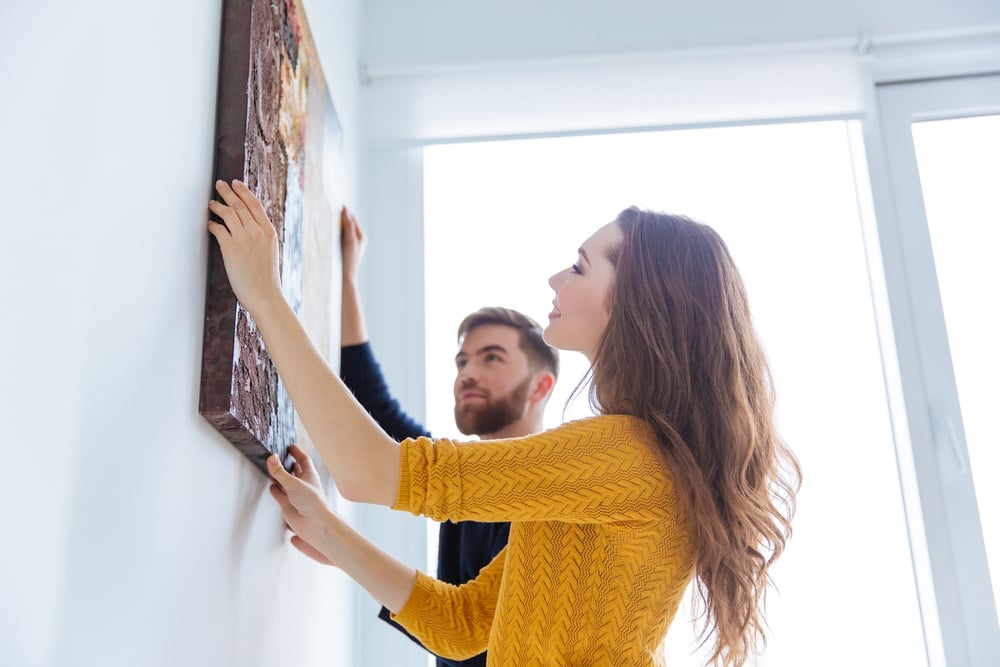 Image from Shutterstock
NAS Lemoore On-Base Housing
NAS Lemoore partners with Lincoln Military Housing to operate and manage on base homes. They support six communities on base for military families. Along with housing accommodations, you'll find playgrounds, sports courts, swimming pools, picnic areas, and more.
NAS Lemoore Off-Base Housing
Most military families choose Lemoore and Hanford to find a home. Lemoore is primarily residential, but it does have a Starbucks (which may or may not help you make a decision). Hanford supplies plenty of housing options and is home to a mix of retail stores and chain restaurants.
Lemoore and Hanford neighborhoods to consider: Sunnyside, Fig Garden Loop, Tower District, Huntington, Van Ness Extension
---
Interested in what types of homes are for rent in Lemoore? H

ere's a historic property to check out

.
2 Bed, 1 Bath (Single Family)
For Rent: $1,500/mo.
MBO Listing #MBO1453469
Attention historic home buffs: Early American charm is this home's calling card. If you've ever wanted to live a 1920's cottage life, here's your chance to enjoy original hardwood floors, custom built-ins, and a picturesque brick front walkway.
Don't worry about an outdated kitchen, however; this white kitchen was recently remodeled and now features granite countertops and backsplash. The stainless appliances are either brand new or recently installed. The pass-through between the kitchen and living area connects friends and family, so everyone feels welcome.
This cottage has the perfect combination of historic and new features for the next renters who prefer a short, ten-minute commute to NAS Lemoore.
If you'd like to see more options, take a look at some of the homes for sale and houses for rent near NAS Lemoore.
---
Photo by Coyote Entertainment
Things to Do Near NAS Lemoore
Whether you choose Lemoore or Hanford, there's plenty to occupy your time if your family loves the outdoors, thanks to NAS Lemoore's location in the San Joaquin Valley. Nearby are parks, playgrounds, among other outdoor adventures. The City of Lemoore's Park and Recreation website has lists of outdoor venues and lists of classes and teams.
Lemoore
Although Lemoore is a small city with a population of about 27,000, it has its fair share of things to explore. There's no shortage of outdoor actives including multiple golf courses and the one-of-a-kind Surf Ranch, a place to learn to surf nearly 100 miles from the beach. You'll also find plenty of chances to connect with your equestrian side with multiple barns in the area offering rides, classes, and tours.
And when the weather isn't cooperating, head inside to the Coyote Entertainment Center for bowling, dining, e-gaming, and an arcade. Don't forget to connect with NAS Lemoore MWR to keep up to date with local activities and special events.
Hanford
Because it's a bigger city, Hanford has a little more cultural activities and entertainment. The Hanford Fox Theater was restored to its former 1920s glory, and Main Street is packed with quaint shops, restaurants, and lots of history—it's charming. In addition, this town hosts fun community events like Thursday Night Farmers Markets and Blues and Roots in the fall. And in the summer, you have the Kings County Fair to look forward to!
Lemoore NAS Area Schools
For elementary through high school, all military families stationed at Lemoore NAS fall within the Kings County School District.
If you're looking for private school education for your children, Private School Review is a great tool to help you find the right fit for you and your family.
Families interested in homeschooling should follow the California Department of Education's homeschool regulations. For any questions or concerns, contact the NAS Lemoore School Liaison Officer. Or, if you need more information about after-school-related activities and child care, contact one of these offices to help you.
Photo by NavyLife SW Lemmore Fleet and Family Readiness
Support for Military and Families
For some military families moving to a quiet area, it may take some time to adjust. But for others, it could be a very welcome simple pace of life. Connecting with other military families is the best way to get acclimated with the NAS Lemoore lifestyle. Start with the Community Recreation Center for resources. You'll probably find that your family becomes creative at finding things to do or regularly travels to a nearby city to explore.
On the base, you'll find a pool, bowling alley, movie theater, driving range, a campground, and a handful of dining options like the Spuds Restaurant and Pub, Tailhook Tavern, and Valley Inn.
For families with military spouses looking to further their education or work options, read over what the Career Services & TAP office has to help you advance. The largest employers in the county are Adventist Health, Central Valley General Hospital, and the California State Prison. However, you may find some jobs within Hanford or further up the road in Fresno.
Now that you know more about life in Lemoore, California, it's time to start planning your PCS. Click the image below to find the most up-to-date availability for homes for sale and houses to rent near Lemoore NAS.