What to Expect When You PCS to Oahu
Aloha! First things first, aloha means both hello and goodbye, mahalo means thank you, and you're going to need to learn how to display some aloha spirit and throw the shaka! Because located in the middle of the Pacific Ocean are the Hawaiian islands — the most populated one of them being Oahu. With seven military installations, this tropical island is home to most of Hawaii's military personnel.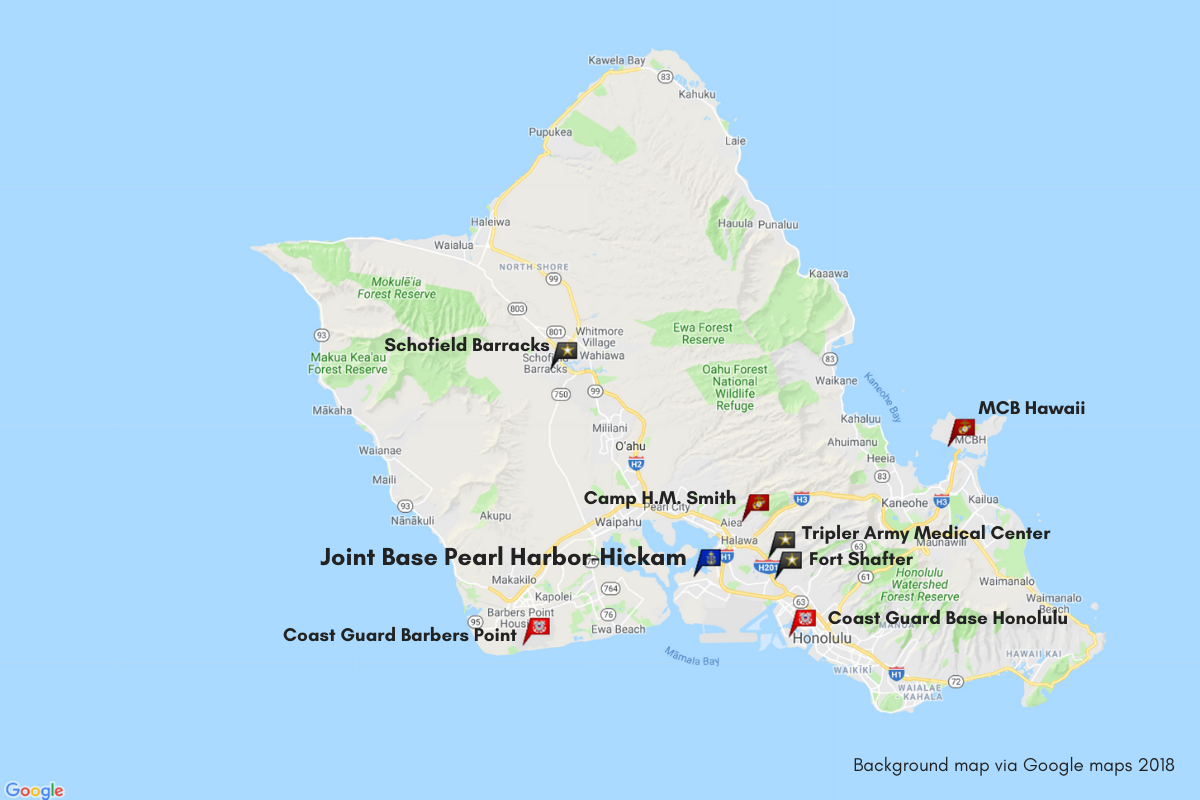 Oahu Installations:
Moving to Oahu? Download your FREE ebook about the area below!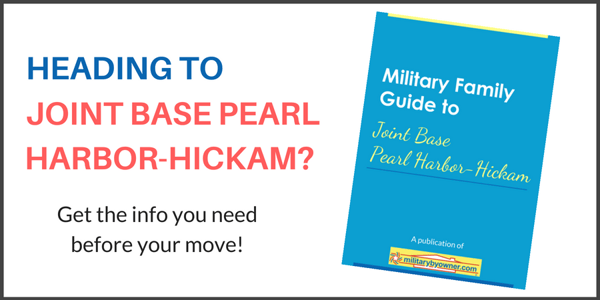 What to Expect When You PCS to Oahu
The island is broken down into the leeward and windward sides, with the Ko'olau Mountains as the dividing lines. The windward side is more breezy, lush, and rainy, while the leeward side is dryer and warmer. The bases on Oahu are scattered across the island -- Marine Corps Base Hawaii being the only one located on the windward side at Kaneohe Bay.
Military housing on the island is privatized. The high cost of living and lack of central A/C (on the windward side) lead many military families here to choose military housing. And with over 40 neighborhoods of privatized housing across the island, you have options. However, it's a good idea to get on the waiting list as soon as you decide that you want to make a home on base. The process can be competitive, and a waiting list is nearly inevitable.
Hunt Military Housing
Lendlease
Oahu Housing and Commuting Options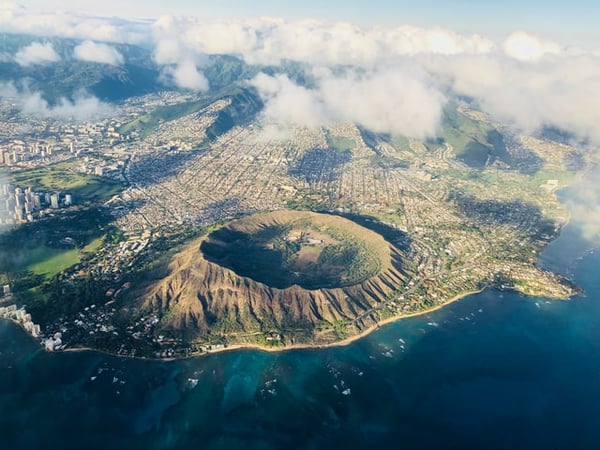 Photo by Chase O on Unsplash
You'll find all kinds of housing options off base. Condos, apartments, townhomes, and single-family homes are all available. However, you can expect to pay a much higher amount of money in rent or sale price when compared to the mainland -- money doesn't go as far here as it does at most places on the mainland. Instead, you'll find the high price tags are attached to smaller homes with smaller yards. It's a good idea to evaluate your stuff and potentially downsize before your PCS to the island.
Having said that, it's all part of the culture. And while it might be hard to imagine your family of four in a 1,700 square-foot home, what you're losing in living space you're gaining in amazing beaches, breathtaking hikes, and the vibrant Hawaiian culture.
The median home price in Honolulu is $683,810, while the average cost in monthly rent is $2,284, with the majority of residents choosing to rent. To get an idea of how much house you can afford, take a look at the 2020 Hawaii Basic Housing Allowance Rates.
Here's a small sampling:
E-5 with dependents: $2,913
E-8 with dependents: $3,318
O-3 with dependents: $3,426
O-6 with dependents: $3,927
When it comes to choosing a neighborhood to call home, it's important to remember that miles to base don't necessarily indicate a quick commute. Only three major highways run across the island, and the traffic on the H-1 running east from Hawaii Kai west to Kapolei is legendary during rush hour.
Search for homes for sale and houses for rent on Oahu by military installation:
Military Spouse Employment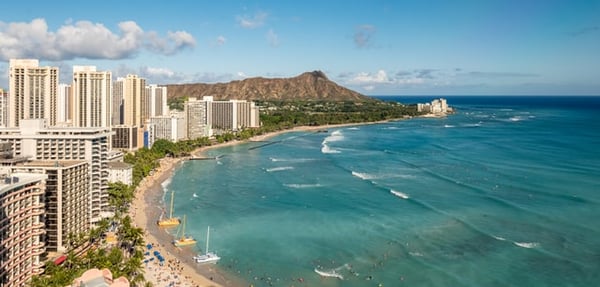 Photo by AussieActive on Unsplash
Great news! The unemployment rate on Oahu remains consistently lower than the national average. As of November 2019, the unemployment rate for the island sat at 2.5 percent (and trends as the average), while the national unemployment rate in November 2019 was 3.5 percent.
Oahu is undoubtedly a tourist destination. There are over 9 million visitors to the Hawaiian islands annually (over 5 million to Oahu alone), creating 16 billion dollars in revenue, which means that there's a large number of jobs readily available in the tourism industry.
Want to know who's hiring? Here are the top four employers in Honolulu County as of 2019:
Altres Industrial
Kapiolani Medical Center
Queen's Medical Center
Hawaii Health System's Corp
The healthcare industry is a huge employer here, but you'll also find that the Honolulu International Airport is a big player as well.
If you're looking to use your time on the island to further your education, the University of Hawaii, Hawaii Pacific University, Honolulu Community College, Leeward Community College, and more are readily available.
Volunteer opportunities are nearly endless. The Navy-Marine Corps Thrift Shop, Hawaii Literacy Inc., Lanakila Meals on Wheels, Hawaiian Humane Society, and more are always looking for extra hands!
Things to Do on Oahu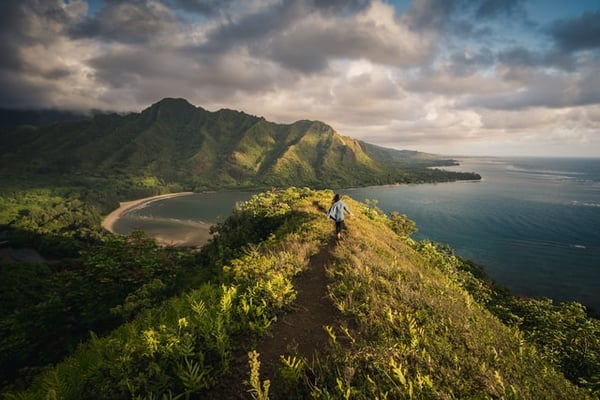 Photo By Peter Vanosdall on Unsplash
Outdoor enthusiasts, history buffs, and city-goers alike can all thrive here on the island. Though some worry about the dreaded 'island fever,' you might be surprised to learn just how much there is to do here. Plus, if you need to reset, a quick flight to a neighboring island or the West Coast on the mainland should do the trick.
Outdoor Adventures
There are too many hikes to count, but some of the best are:
Diamond Head
Chinaman's Hat
Kuliouou Ridge Trail
Lanikai Pillbox
Maunawili Falls Trail
Makapu'u Lighthouse Trail
Find more Oahu hiking trails here.
Historical Sites
Hawaiians are very proud of their culture. While Hawaii is one of the 50 states, many of their celebrations are centered around their early leaders, kings, and queens. Pay a visit to:
Iolani Palace
Diamond Head State Monument
National Memorial Cemetery of the Pacific
Polynesian Cultural Arts Center
Pearl Harbor
USS Arizona
USS Missouri
USS Bowfin
Attractions
And if you're just wanting to enjoy the attractions, shop, and eat, there's endless opportunity.
Ala Moana Center
Waikiki Beach
Dole Plantation
Duke's
Paradise Cove Luau
Kualoa Ranch
A Hawaiian island duty station is one of a kind. It's a place of its own, and while it is one of the 50 U.S. states, it doesn't feel like it most days. The culture is infectious, the beaches are to die for, and the food is outstanding (have you tried the poke?). But moving here might take an adjustment. Some jump right in with no reservations, while others take their time to feel at home. There's no right or wrong way to do it as long as you soak in those unforgettable views and build community!