Why Your House Isn't Selling (and What to Do Instead)
You've spent months watching your neighbors' homes fly off the market and are ready to list yours. But when the offers aren't flooding in, you start to feel confused and anxious that something's amiss. What do you do if your house isn't selling?
Home prices fall and drop due to ever-changing demand, mortgage rates, and market conditions. There's no changing those things, but the good news is there are things you can do to position yourself for a solid offer and sell your house fast.
Ready to get started? Here's a look at why your home isn't selling and what to do instead.
1) Skipping Home Repairs
You can get away with skimping on repairs when you're in the middle of a highly competitive, in-demand housing market. But as things cool and buyers are facing rising mortgage rates, they're less likely to pounce when your roof leaks or the appliances need replacing. Deciding to forgo minor repairs probably won't break your sale, but you should consider addressing vital systems and appliances.
If your budget is restrictive, consider negotiating with the buyer or making an effort to touch up minor repairs. Filling in nail holes, replacing the faucets, and touching up your cabinets give your home a facelift. Those small repairs also help take the focus off every dent and ding in your home.
2) Skimping on Real Estate Photography
High-quality real estate photos are a win for your listings and could help sell your house fast. Research shows that 83% of buyers said photos are vital in choosing which homes they will visit. The good news is that a savvy real estate agent will take care of the photos with a team of professionals and develop a staging plan to make your listing pop.
It's possible to hire a real estate photographer on your own, but there's more to consider than finding the best pictures. Your specific market may benefit from real estate video, drone footage, or aerial shots. A seasoned agent knows the market inside and out and which photos to try when your house isn't selling.
Get pro tips for your home selling photos: 3 Easy Steps to Take Amazing Photos for Your Home Listing.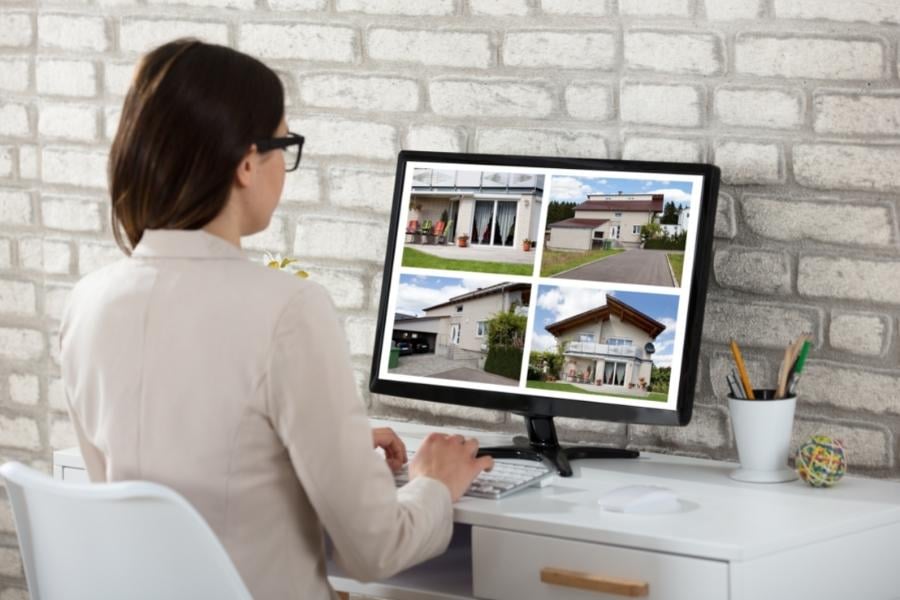 Image from Canva
3) Ignoring the Clutter
Clutter is among the worst offenders for making your home look small and unappealing. It's difficult for buyers to develop an emotional connection with your home and see themselves living in it. Beyond how buyers feel about your house, your offers could also suffer. It's inevitable the perceived value of your home goes down when it feels and looks smaller than it really is due to too much clutter.
Distraction is also a factor. Buyers aren't going to see the unique assets of your home if they're fixed on the dining room filled with boxes and laundry. When you declutter, you're also saving yourself time. There's less to clean, photograph, and prep when you want to sell your house fast.
4) Not Allowing Enough Time
If you're using the services of a real estate agent, they need time to come up with a marketing strategy for your home, schedule the right buyers, reach out to their network, and gather feedback. From hosting open houses to reaching out to warm leads, agents have a job to do beyond listing your home.
It's easy to get caught up in the sense of urgency when your house isn't selling, especially when you're in the military and moving to a new area. It's essential to remember the market changes on a regular basis and high sale spikes from just months before may cool and adjust suddenly. Your real estate agent needs time to assess their marketing plan and make adjustments. Dropping your agent isn't always wise, especially if they've already invested resources into the process.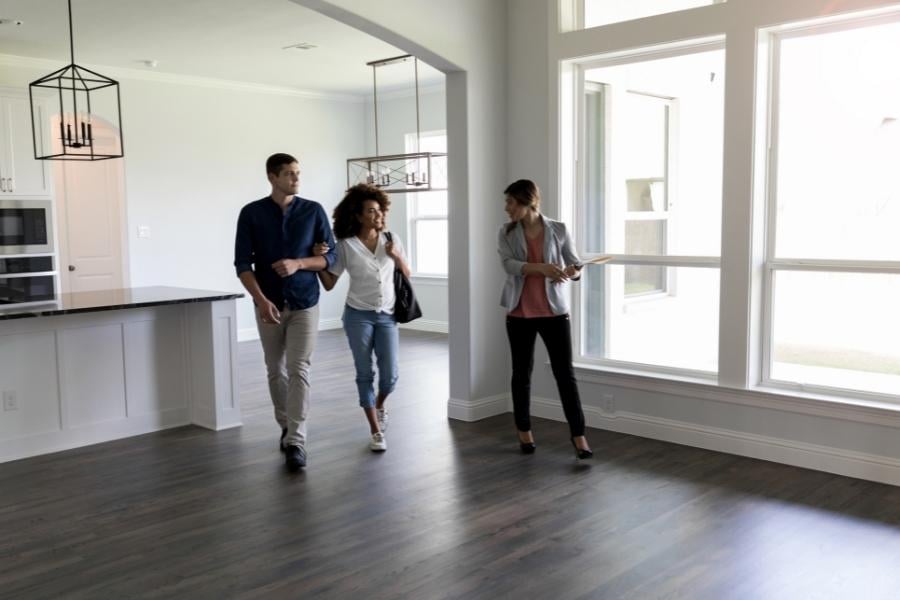 Image from Canva
5) You Need a New Real Estate Agent
Of course, not replacing your agent after red flags and ongoing frustrations could also keep your home from selling. They may have come highly recommended, but that doesn't mean they're a good fit for you and your property.
Take a moment to step back and consider what your real estate agent is doing. Are they proactive, open-minded to suggestions, and experts in their area? If so, they may just need more time to find the ideal buyer. But if you're working with an agent who doesn't specialize in what you're offering, like understanding the military home buyer market, you may need to switch things up.
Before you start looking for someone new, give your agent time to respond to your concerns. If you have a buyer's agent agreement, you should also check over the terms. There is probably a time period of exclusivity you agreed to before hiring a new agent.
6) Overlooking Pricing in a Changing Market
The frenzy of peak pandemic home buying showed no signs of slowing down until it suddenly cooled. Data shows that home sales fell for months leading up to the summer of 2022. The lack of inventory in major markets is still fueling interest, but rising interest rates are keeping more buyers on the sidelines.
Depending on your home and how it's priced, you may not need to do much to your pricing but have some patience. But if you're hearing crickets and you need to get your family moved to your new military duty station, you may need a price adjustment to reflect the market. A slight drop could fuel more interest to bring in more buyers and sell your house fast.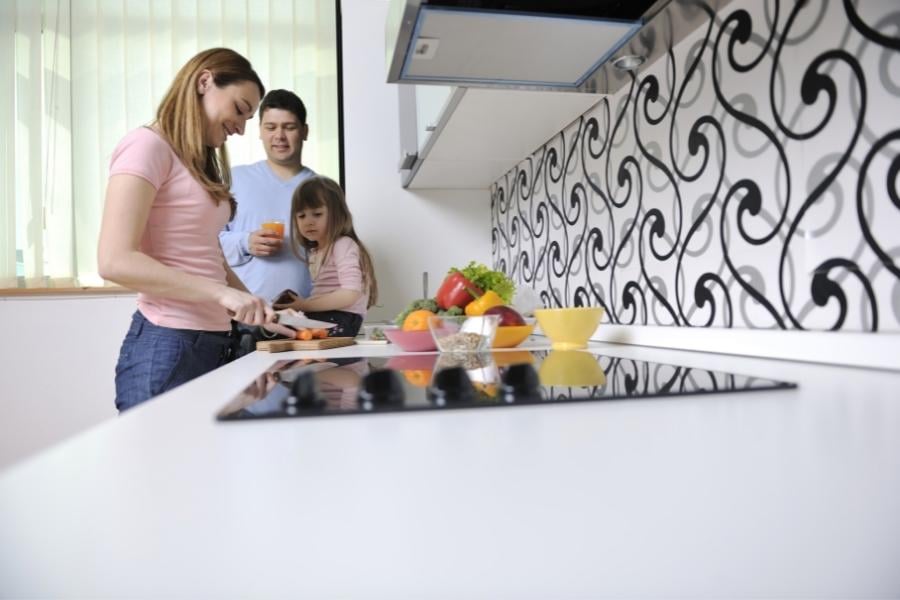 Image from Canva
7) Letting Emotions Run High
That old saying, "home is where the heart is," hits true for most home sellers. Selling your home is an emotional investment, and it's easy to think buyers should feel the same attachment to it as you do. In reality, the house itself is a business transaction and buyers want to secure a competitive price in the best location possible.
There's nothing wrong with feeling attached to your home. Just don't let those feelings get in the way of making good decisions about pricing, negotiations, and your mental health. You don't want to let emotions run so high that you're taking it personally that your home hasn't sold yet.
8) Not Staying Open-Minded
Sure, there are best practices and a framework for selling a home, but every situation is unique. It's essential to stay open-minded to the process and carefully consider all aspects of why your home isn't selling. You may need to give your primary bedroom a fresh coat of neutral paint, stage your home, or spruce up your landscaping for curb appeal.
Stay open-minded to the person moving into your home and show you're willing to consider their needs. Even if you disagree with the changes personally and they're not to your taste, they may be what gets a buyer in the door and ready to make an offer. If you ultimately decide it's not the right offer for you, you'll come to that decision with confidence that you made the best choice for your own needs.
Get your home ready to sell: Home Staging 101.
Next Steps
If your house isn't selling, there's probably at least one issue that needs to be addressed. Sometimes it requires more time and patience, but more likely you can make a few tweaks in your selling strategy to find the best offer for you. Ready to list your home or change things up? Connect with MilitaryByOwner today to list your home for sale, and download our free guide below for even more home selling help!
About the author: Susan Finch is a copywriter and digital marketing pro living outside of Atlanta. She comes from a long line of veterans and enjoys helping military professionals with the most up-to-date resources on real estate and career transitions. When not creating content, Susan enjoys traveling, hiking, and meeting new people. Connect with Susan on LinkedIn.